20 Ideas for Home Decorating with Glass Plant Terrariums, Unique Eco Gifts

Decorating Ideas

Plants and Flowers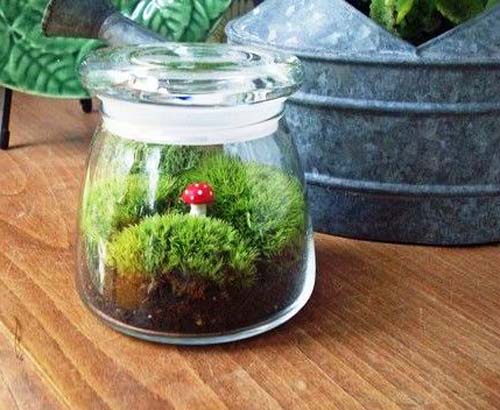 Small glass plant terrarium, made of glass jar and green moss
eco gifts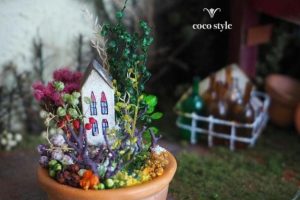 Glass plant terrariums are charming, eco-friendly and inexpensive home decorating ideas. Glass vessels make striking table centerpieces and wall decorations for eco homes. Also, glass terrariums with plants make lovely eco gifts for holidays, birthdays and special occasions. An easy to arrange, beautiful glass terrarium with plants is one of the Green ideas that bring nature inside, create attractive interior decorating, and style modern homes.
Glass plant terrariums are vessels made of glass. Old tableware and plates, glass jars and bowls are excellent for decorating with moss and small indoor plants. Beach pebbles, rocks, sand, colored glass, and driftwood pieces are perfect materials for accentuating the Green designs and decorating home interiors in eco-friendly style.
Eco-friendly home decorating ideas and gifts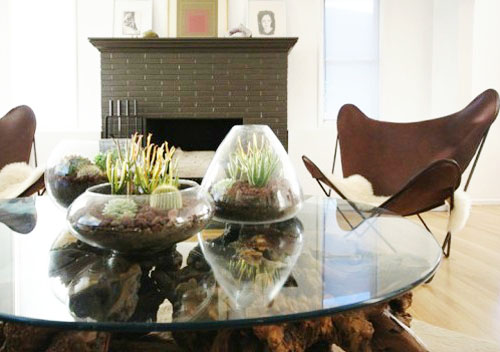 Glass terrariums with plants bring life into home interiors, making unusual and attractive wall decorations and stylish table centerpieces. Glass and houseplants beautify rooms by adding fresh green colors and brightness of light reflections. Interior decorating ideas that include indoor plants, miniature trees, aquariums, and glass terrariums make rooms look relaxing and tranquil. Green accessories create a peaceful atmosphere offering attractive places for rest after a busy day.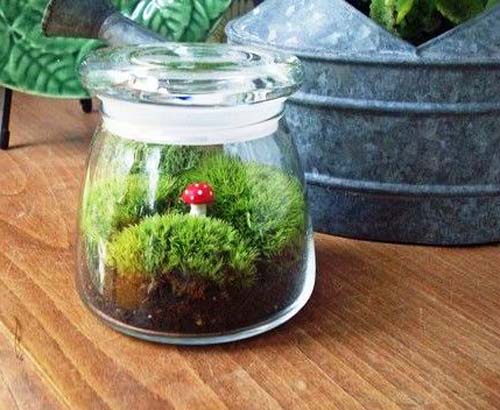 A small aquarium, plastic or glass terrarium with plants does not take a lot of space. Convenient and charming, these eco-friendly home decorations make modern interiors feel natural, calming and cozy.
Small aquariums, glass aquarium tanks, design trends
Transparent plastic or glass terrariums with plants are ideal decorative accessories for a busy lifestyle. Small indoor plants under the glass do not require daily watering. Glass creates a perfect environment for growing.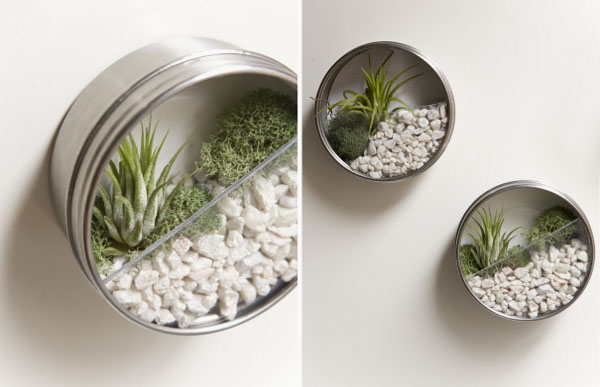 Natural decorating materials, sand and beach or river pebbles, driftwood pieces and branches from your backyard, combined with small plants and moss make lovely eco gifts. Gorgeous arrangements create beautiful wall decorations and elegant table centerpieces.
Eco-friendly home decorations, Biome Smart terrarium design idea
Lilliputian table decorations and eco gift ideas, mini plants
You can create unique glass terrariums with plants for your home decorating or turn them into inexpensive eco gifts for friends. Glass items that clutter your home are excellent for designing fantastic home decorations.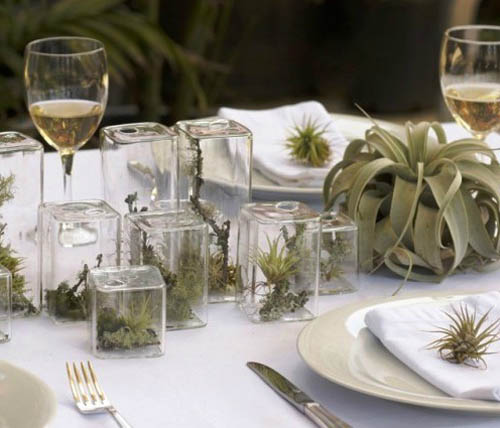 Feng Shui home decor with miniature indoor house plants
Inexpensive green holiday decor, handmade Christmas decorations, table centerpieces
20 unique, creative and inspiring ideas for making a glass terrarium with plants will help you find the best plants and terrarium designs for your home decorating and add an elegant decorative accent to your room, or surprise friends with a unique eco gift.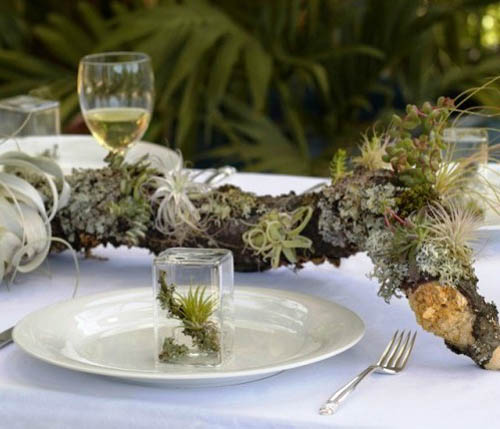 Enhance the look and naturalistic feel of your room with a glass plant terrarium. The design is simple and beautiful, elegant and versatile, suitable for any room decoration in eco style. Also, small glass terrariums make cute eco gifts that bring a piece of nature into modern homes.
Creative table decorating ideas
More from table decoration

Pink is one of the most ubiquitous and versatile Christmas colors that are perfect for elegant table decoration. The tender, pale...
and enjoy free articles sent to your inbox