Space Saving Apartment Ideas Turning Small Living Spaces into Filled with Fun Modern Home
---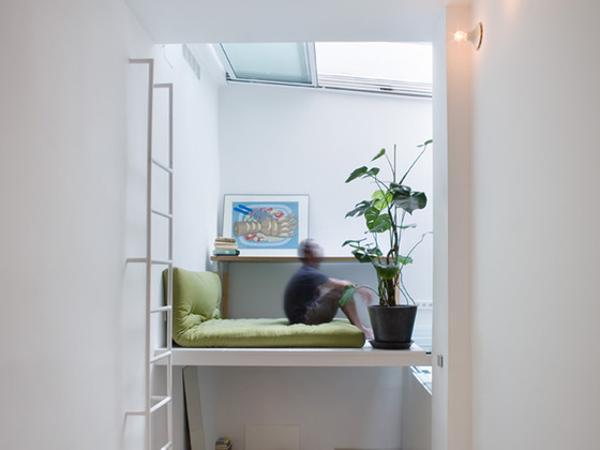 These creative apartment idea transformed long and narrow section of the building into a bright, functional and modern home interiors. The space saving interior design creates vertically connected living spaces which are tiny, but pleasant and inviting, although require some physical effort for moving from one room to another.
The space saving ideas add flexibility and improve functionality of these small rooms, allowing to go from one level to another, enjoying various functional zones and feeling the spaciousness of the entire open space. It is hard to believe that there is only 226 sq ft or 21 sq m area. The small apartment is located in Madrid and designed by MYCC studio.
Space saving ideas and modest interior design in light neutral colors use every inch of this small space, this creating adorable home. Even a tiny bathroom looks stylish, elegant and bright. Modern interior design is simple, creating airy and light rooms.
30 space saving folding table design ideas for functional small rooms
Small apartment decorating with light cool colors, contemporary apartment ideas
Small apartment ideas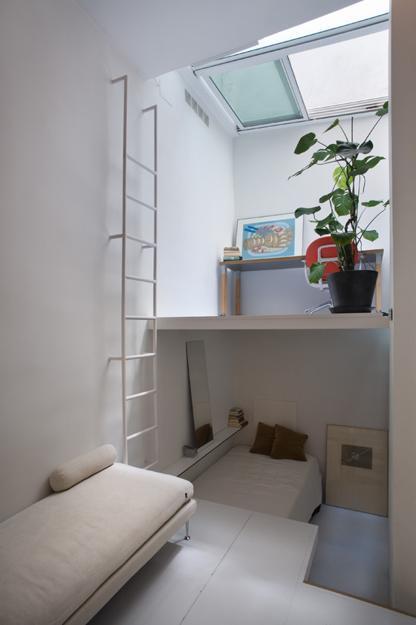 It is amazing what creative designers can do with small spaces. The project proved that any tiny space can feel not only functional, by contemporary and welcoming, providing a cozy urban shelter. Interior design and finishing are simple, but are flooded with natural light and enhanced by white decorating ideas.
Naturally illuminated space is big enough for a single person to live and work in. It can easily be personalized into a warm home with bright decorative accents, wall art and some creativity on the part of the inhabitant.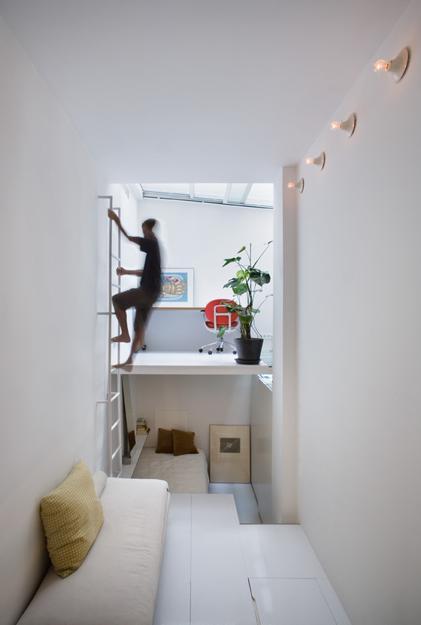 The idea of a few light floors that can be accessed by jumping from one to another was always in the mind of the designers. The elements of interior design are placed in a horizontal and vertical directions, resulting in a non-linear path for moving through the home interiors.
Space saving apartment ideas and storage furniture utilizing space in small rooms
Small apartment ideas blending functionality, French elegance and bold room colors
The home is filled with fun, providing different spatial experiences of the particular unit and of the entire apartment. Despite its small size, the apartment offers a large variety of interior design elements for different tasks and activities.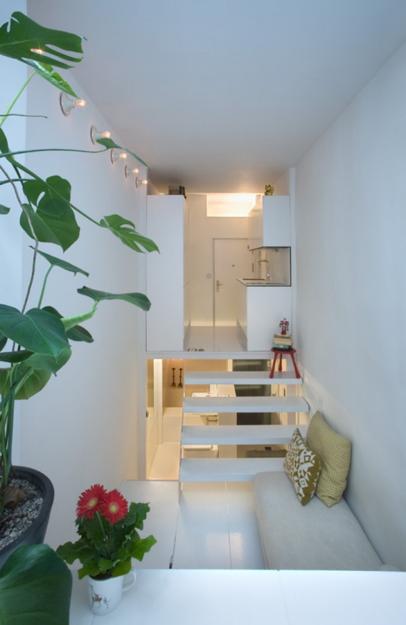 Multifunctional in nature, modern interior design ideas connects functional zones with a few steps instead of traditional stairs. The living area is located above a lower-level storage space. A ladder leads to an indoor sunny platform that can be used for relaxing or studying. Four steps connect the living area to the bathroom, which offers a luxury room that contains a Turkish style bathtub.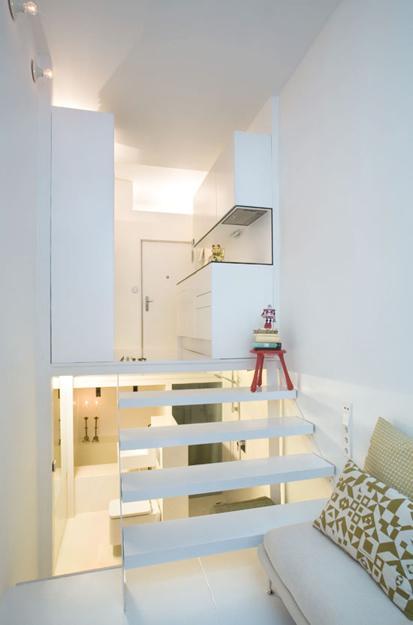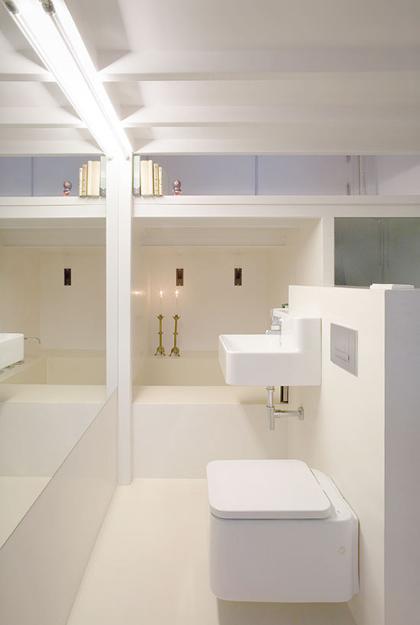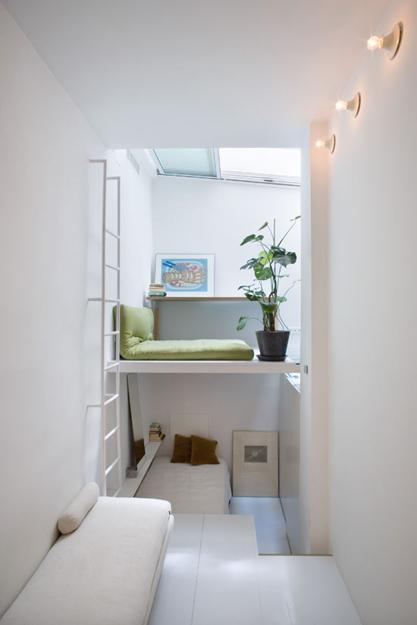 Space saving kitchen trends bring innovative cabinets and islands which transform modern kitchen designs. Modular elements, hiding tables, sliding surfaces allow...