Modern Cottage Decorating Ideas Turning Old Railway Car into Bright Summer Retreat

Decorating Ideas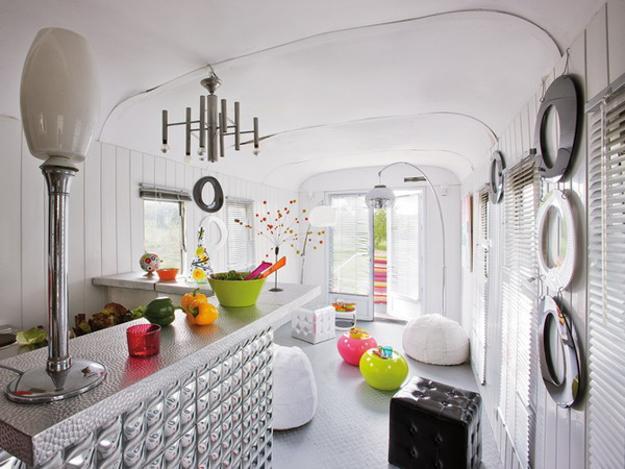 Crispy white paint colors for ceiling, walls and furniture and colorful accents for summer cottage decorating
summer decorating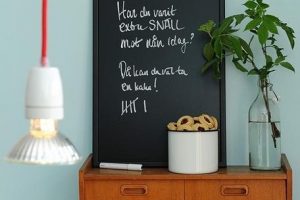 White cottage decorating ideas transform an old railway car into a bright, pleasant, and inviting small retreat to enjoy a natural garden and beautiful landscape in summer. Having a small cottage, simple cabin, or summer house is a brilliant idea that adds a unique opportunity to connect with nature and bring more fun into our fast-paced and hi-tech lifestyle. Tiny summer houses, cabins, and cottages are a popular alternative for renting vacation homes, staying in motels, and camping in summer.
A summer house design can be simple, converting a garden house into a room. Light and inexpensive cottage decorating ideas emphasize breezy decor and accentuate summer rooms with light neutral colors or bright colors of beautiful summer flowers. Pleasant and unpretentious, white decorating ideas create an excellent background for colorful accents, adding attractive and refreshing contrasts to small cottage decorating.
Whether or not you have experience with cottage decorating style, transforming a room into a cottage is easy and fun. You do not need to buy a summer home in the country to embrace cottage decorating style and enjoy a beautiful retreat and spectacular countryside. Cottage decorating ideas can help to transform a small house, a garden shed, or a simple cabin into an inviting, bright and stylish summer retreat. Cottage decorating ideas allow creating beautiful summer rooms on a budget, enhancing living spaces with vintage furniture, decor accessories, photographs, crafts, and artwork.
Charming summer house retreat with gorgeous views
Small garden house design and interior decorating ideas for outdoor living in style
Sphere garden houses adding contemporary style to backyard landscaping
Railway car cottage surrounded with wildflowers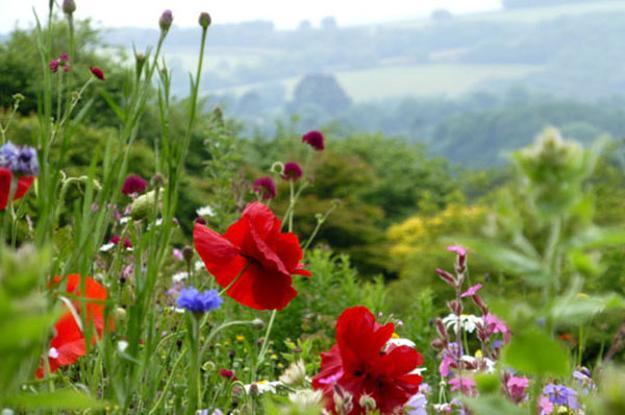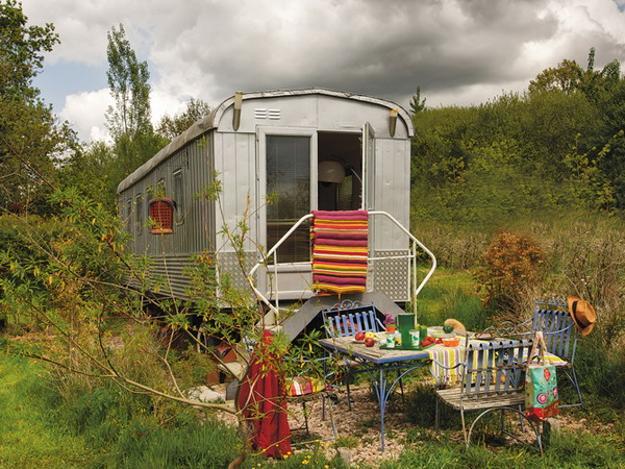 Modern cottage decorating ideas
How to refresh your cottage decor, summer decorating ideas
White decorating for summer cottages
Coastal cottage decorating ideas, home interiors, outdoor rooms
Cottage decor can include new and modern home furnishings or vintage furniture and decor accessories from flea markets and thrift stores. This old railway car turned into a stylish and luxurious small place with contemporary furnishings, decor accessories, and lighting fixtures, spiced up with bright, colorful accents inspired by summer flowers.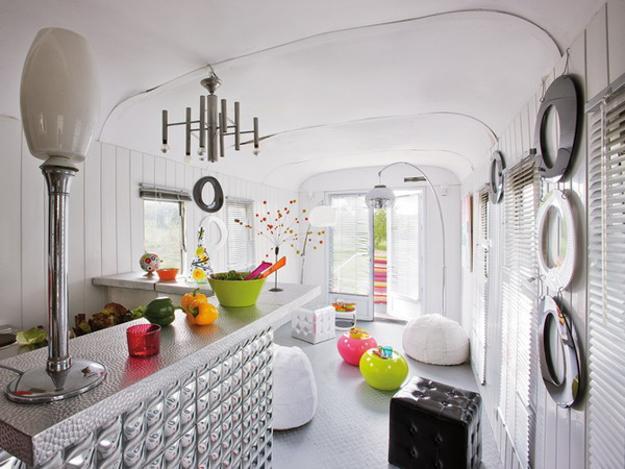 White decorating ideas, crispy-white paint colors for ceiling, walls, and furniture, combined with shiny metal surfaces, create this stylish, light, and pleasant summer retreat. Contemporary home furnishings, handmade decorations, natural fabrics, and blooming flowers in colorful planters create the ambiance you are looking for while decorating your cottage.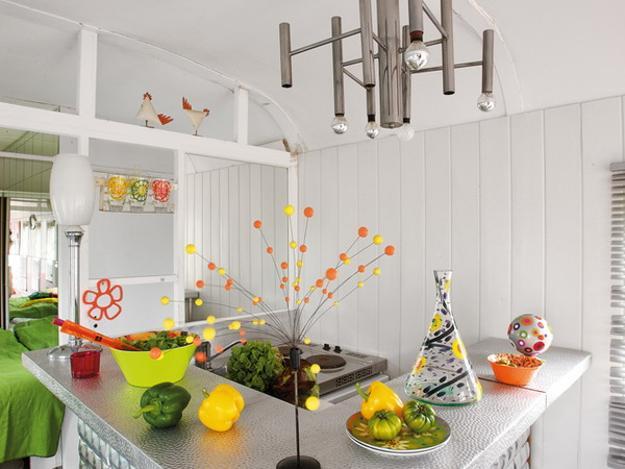 Colorful plain fabrics and white decorating ideas create gorgeous contrasts, ideal for summer decorating. Light and colorful room furniture pieces look playful and organic, blending bright accents into white decorating and creating an exciting and modern room.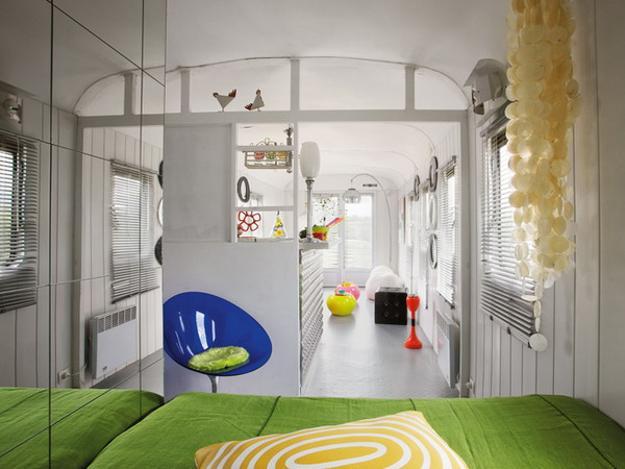 Light windows blinds in white color add to a breezy feel of interior decorating in contemporary style ad let plenty of natural light into the living spaces. Unique decorations and lighting fixtures add character to this summer retreat while adding a modern flavor to bright cottage decorating.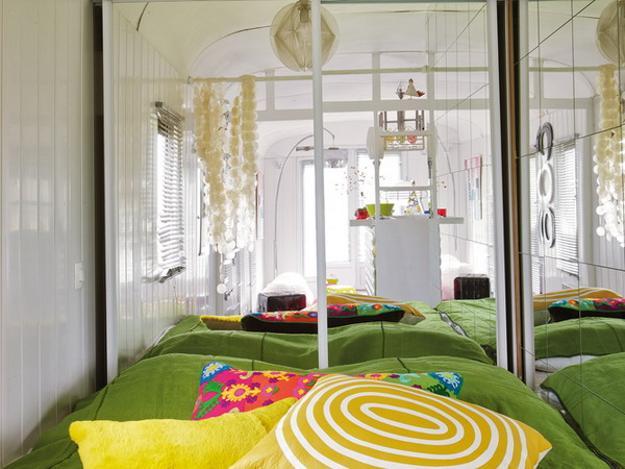 Contemporary cottage decor ideas blend light interior decorating ideas with simplicity and functionality, sprucing up the summer house interior with bright accents. White paint colors are an excellent option for cottage decorating, allowing to bring rich room colors into airy and pleasant living spaces in an elegant and energizing way.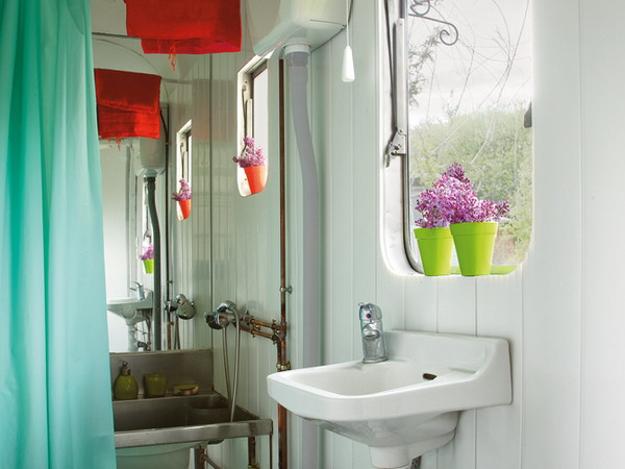 It is possible to find enough space for a small bedroom even in a tiny apartment or home. Here are smart...
and enjoy free articles sent to your inbox