Coastal Cottage Decorating Ideas for Home Interiors and Outdoor Living Spaces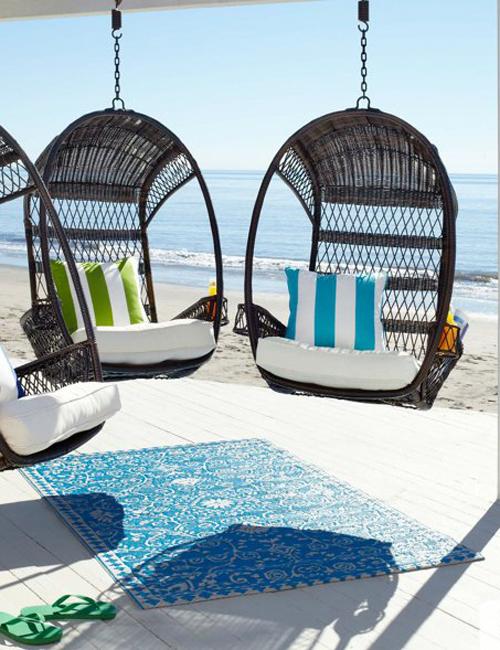 Summer decorating, hanging chairs with striped cushions
MODERN WALLPAPER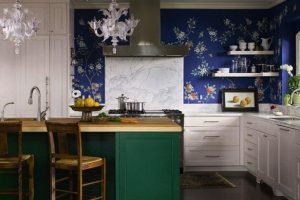 Nautical decor and beautiful coastal cottage decorating ideas are fabulous ways to add a fresh feel to your outdoor living spaces and create breezy and bright summer retreats. Your balcony, terrace or patio will look breezy and inviting in white and blue colors with wooden or wicker furniture accentuated by nautical decor accents. Do not miss the opportunity to transform your outdoor living spaces into stylish and beautiful. Coastal cottage themes are perfect for summer decorating.
Nautical decor ideas bring the freshness of the sea and the natural beauty of driftwood and seashells. White and blue color combinations and elegant stripes create the atmosphere of the sea coast on your balcony or patio. Made with natural fibers fabrics, images of boats, fish and nautical accents are ideal accents for your outdoor living spaces. Natural ropes, driftwood, beach pebbles, paddles, and art are just a few ways to complement blue and white decorating and nautical themes. Natural materials, white and blue color tones, and your DIY accents are an excellent combination for enhancing the coastal living vibe.
Coastal cottage decorating ideas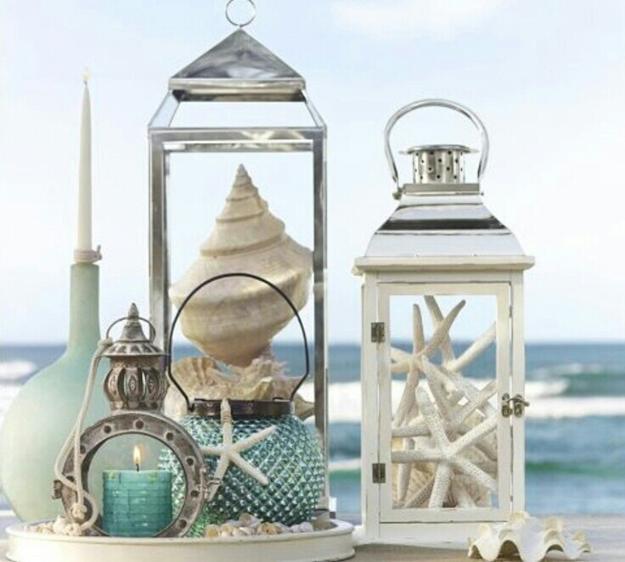 Natural materials and DIY crafts add beautiful textures to your outdoor living spaces. Beach pebbles, seashells, driftwood, natural ropes, cotton, and linen bring neutral tones into blue and white decorating and amplify the atmosphere created with nautical decor. Organic designs and natural materials feature charming imperfections remaining of the sea voyages and adventures. Gray color tones, sandy shades, light brown colors harmonize blue and white decorating color scheme and add elegant coziness to summer decorating.
Summer house design ideas, nautical decor, wooden terraces
Nautical theme in contemporary kitchen design
How to use natural rope and sisal twines in modern interior design
1. Furniture and home fabrics
A hammock, a wooden or wicker chair, glass, and forged metal lanterns look beautiful under a striped umbrella.
Natural fabrics with blue and white stripes, – chairs covers, seat pads, decorative pillows, upholstered ottomans, and floor rugs are the best way to emphasize your nautical decor while personalizing your summer decorating ideas.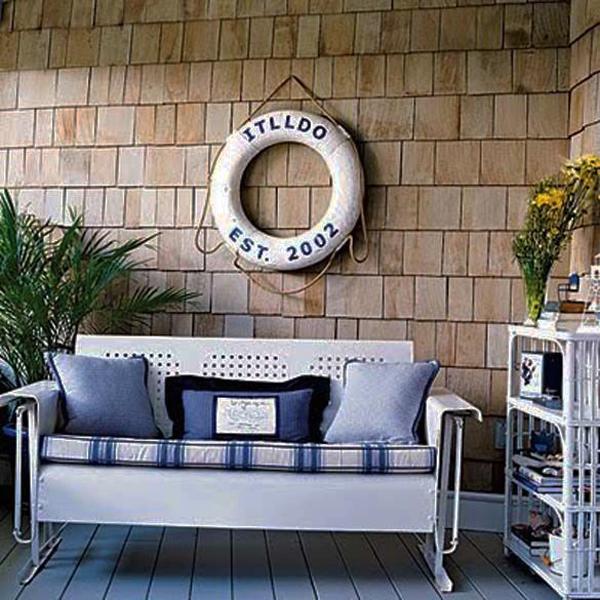 2. Decoration patterns and accents
Stripes are the classy pattern associated with nautical decor. Blue and white waves and zigzags work as well as striped patterns. Images of fish, seahorses, turtles, crabs, lobsters, and silhouettes of many other underwater inhabitants, anchors, sails, gulls, paddles, fisherman nets, and lighthouses are great nautical accents for interiors and outdoor living spaces.
Paddle decorations, creative nautical decor ideas
Natural rope and modern home decorating ideas
Summer decorating ideas bringing ocean coast breezes into modern interiors
Houseplants in attractive large pots are stylish green accessories that enhance the relaxing ambiance of a coastal place. Palm trees, decorative boxwood and hibiscus plants, climbing and flowering plants are great accents for creating a cozy, luxurious, and relaxing atmosphere.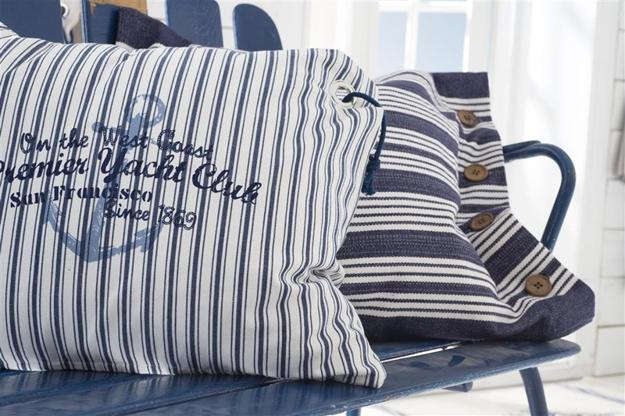 3. Design colors
Seascapes and coastal landscapes are great inspirations for decorating your cottage interior and outdoor living spaces. Dark and light blue colors, turquoise, azure, ultramarine, and cobalt blue look beautiful with all whites and cream tones. Sand, dark green, red and gray color tones are perfect secondary colors while coral, salmon, yellow color shades and red make beautiful accents that brighten up nautical decor. A coastal cottage decorating palette includes many various hues associated with ocean waves and allows you to create attractive and modern color combinations for summer decorating.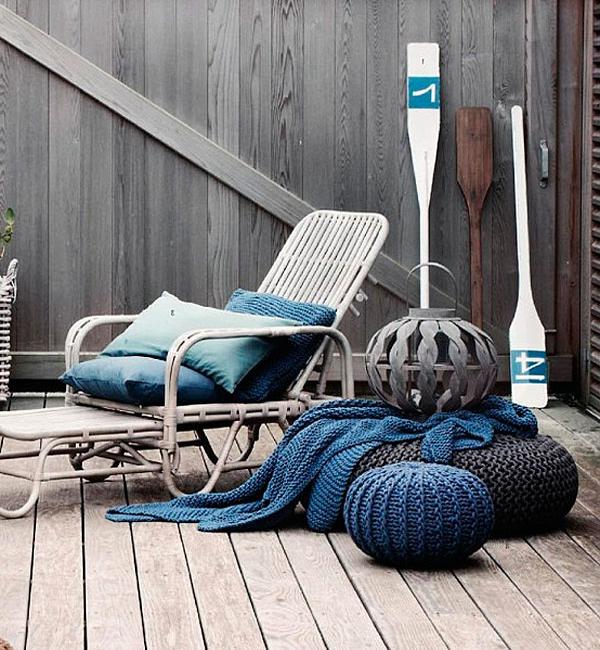 4. Nautical decor accents
You can use all those things that remind beach vacations and beautiful coastal retreats. Seashells, pieces of corals, fragrant herbs plucked on the slopes of seaside dunes make natural home decorations and elegant table centerpieces to harmonize your nautical decor. Images of lavender, thyme, chamomile, rosemary are perfect for decorating your romantic coastal home and stylish outdoor living spaces.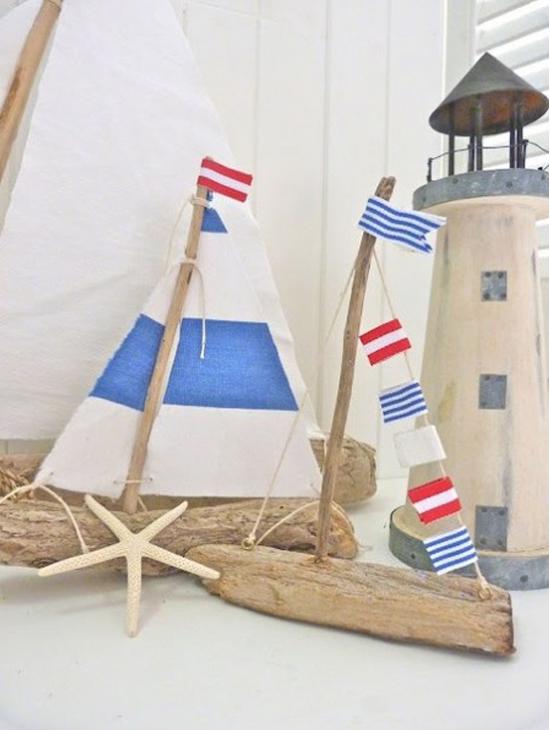 5. Patio design materials and textures
Wood and natural stone are the best building materials for patio designs in the coastal style. These decorative surfaces and textures play an important role in creating the desired atmosphere of coastal life. Beach stones, sand-colored tiles, white paint, striped or solid fabrics in light colors look beautiful with wood and stone creating a lovely place with a touch of coastal charm.  Natural fibers of textiles, striped pillows, woven floor rugs, elegant chair covers with a striped or wavy pattern, create a fantastic mix of textures that harmonize coastal cottage decorating.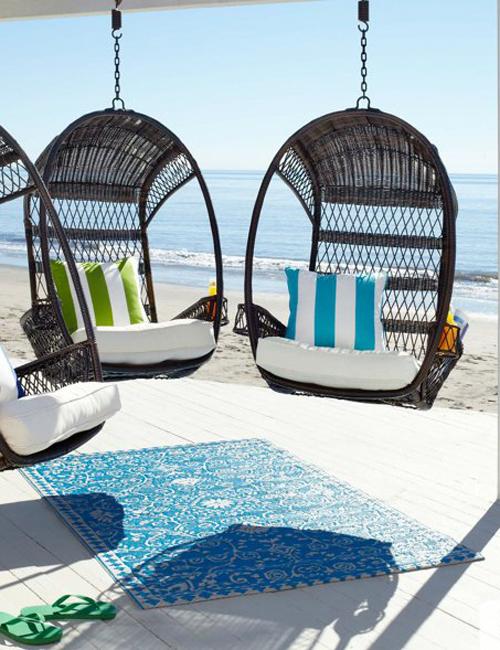 6. Outdoor lighting design
Efficient lighting is an essential element of summer decorating. Summer evenings are warm and long to stay outside inviting to enjoy fresh on a cozy patio. Several pendant lights, nautical themed lanterns, and warm hanging lamps help design a spectacular and inviting outdoor living spaces.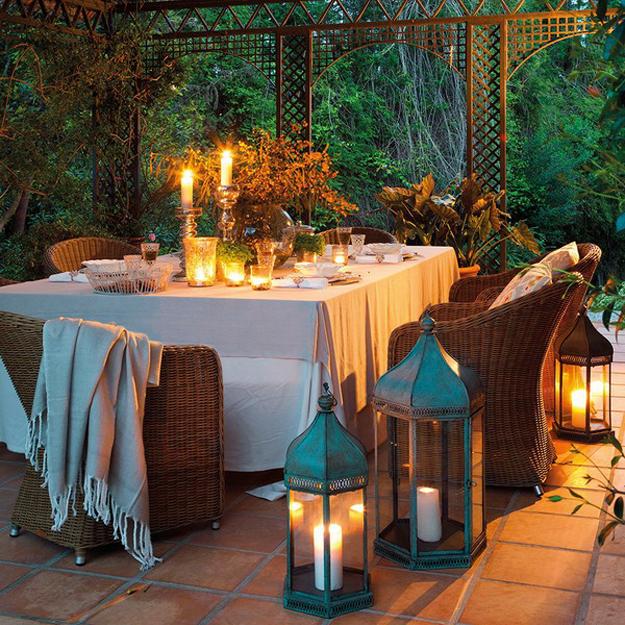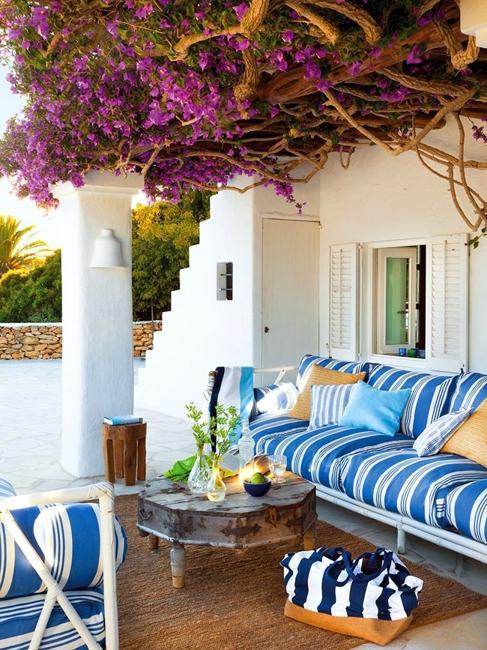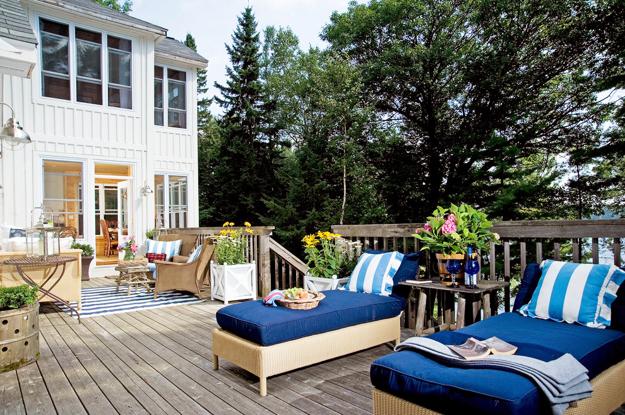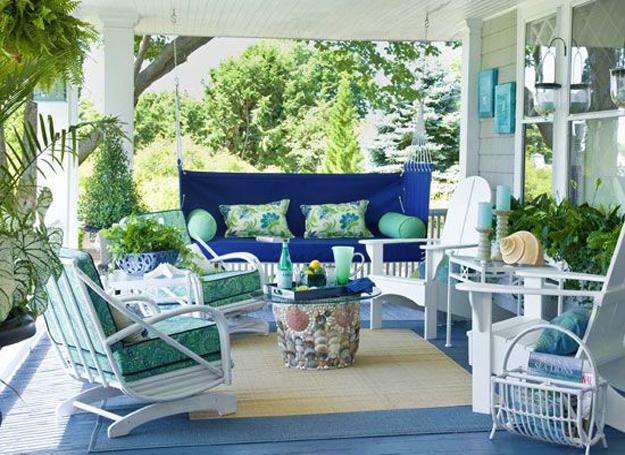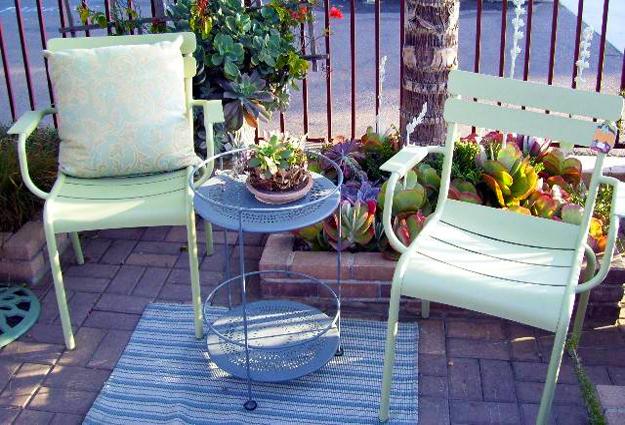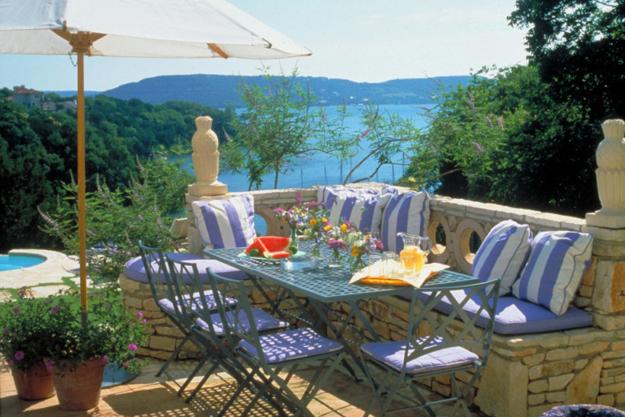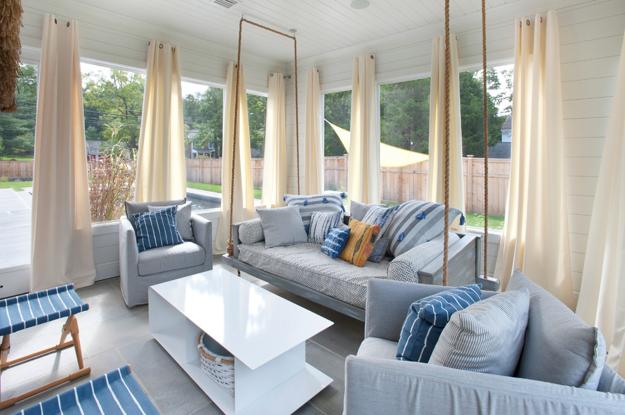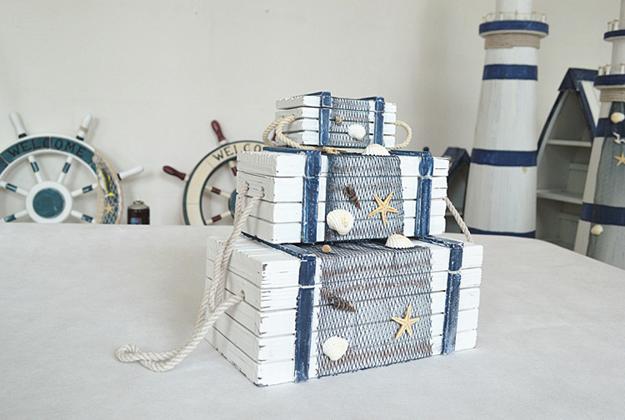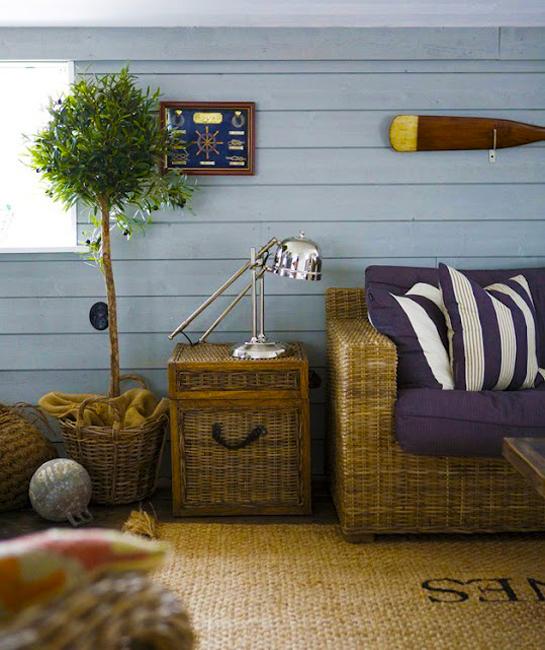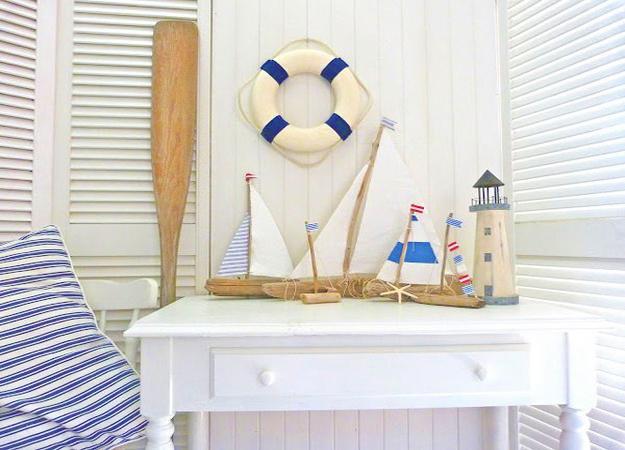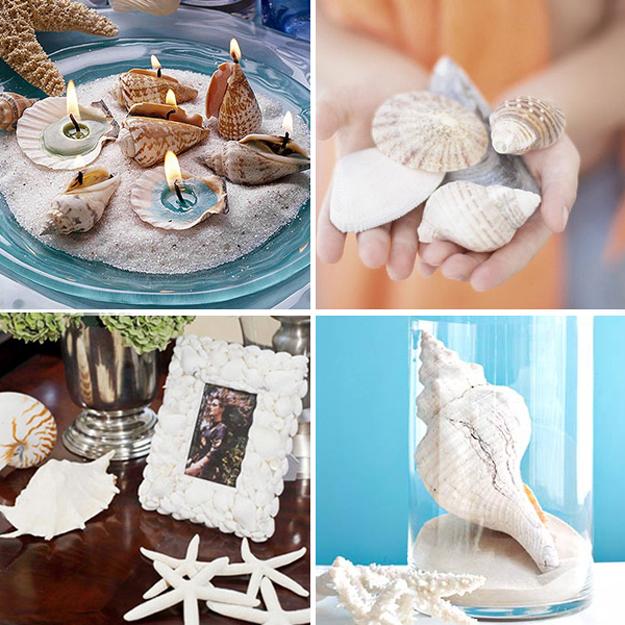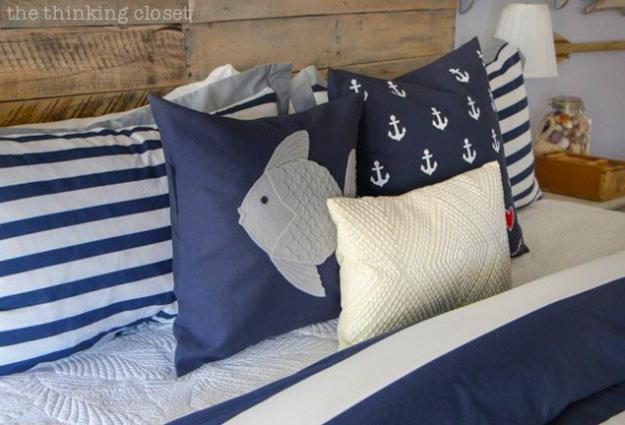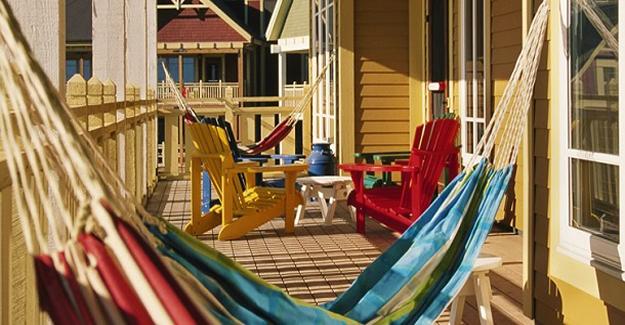 Warm metal accents are easy to incorporate into modern kitchen designs. Metal lamps, hardware, metal tiles, elements of kitchen designs will...
and enjoy free articles sent to your inbox