New Kitchen Faucet Rotates 360 Degrees Improving Modern Kitchen Islands Design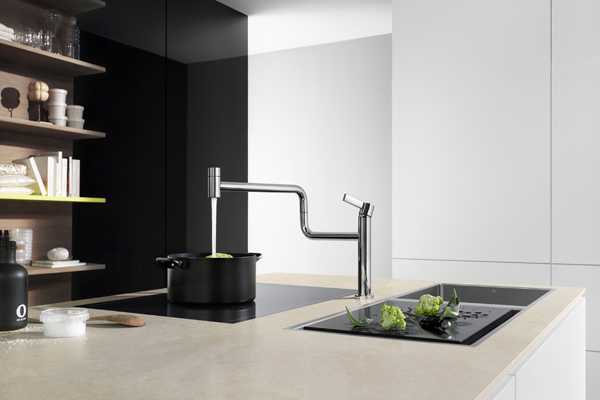 kitchen islands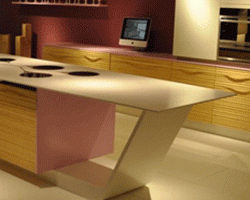 Pivot is a new kitchen faucet by Sieger Design created for Dornbracht. This new design adds more functionality to modern kitchen islands and improves kitchen organization creating stylish and ergonomic kitchen interiors. The kitchen faucet projects the minimalist perfection of the contemporary kitchen products onto a new and extraordinary type of fitting distinguished for its sculptural form, functionality and convenient design.
The notchless lever rounds off adding gorgeous faucet to modern kitchen island design. The Pivot offers a stylish alternative to the retracting hose spray heads. This new kitchen product is available in chrome and matte platinum surface finishes. The particularly long projection of the 55 cm range of motion permits a 360° radius of activity. This new design meets the most demanding standards of flexibility and comfort in kitchen interiors.
As a single-lever mixer with a hot and cold water valve, the Pivot kitchen faucet offers a valuable premium fitting to modern kitchen islands and brings even more comfort into kitchen design, improving kitchen organization and creating a functional and ergonomic working area.
Kitchen faucet rotating 360 degrees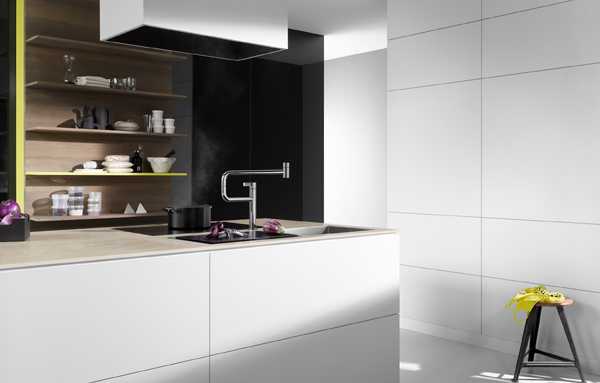 During cooking, Pivot adapts to your individual needs and expectations, offering a convenient kitchen faucet design that rotates and can be used for different tasks on a kitchen island.
This modern kitchen product combines high-quality with aesthetics, practical functionality with ergonomics, convenience with kitchen organization.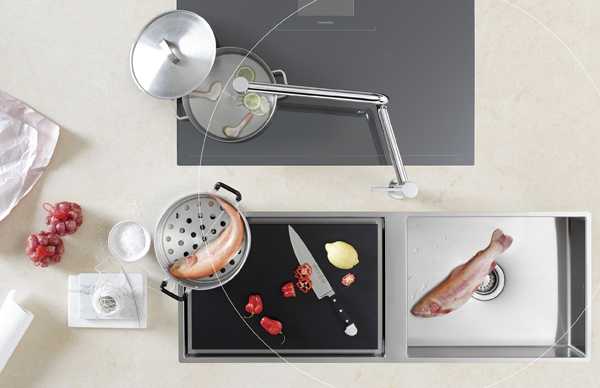 The individual applications throughout the kitchen can be effortlessly combined. The product name derives from the word 'pivot' and refers to the kitchen faucet design as a moving hub of a kitchen island.
Top 16 modern kitchen design trends, kitchen furniture and decor
33 kitchen islands and peninsulas with dining area, making kitchen design more functional
This new design is perfect for performing complex tasks on a kitchen island. The convenient rotary handle directly on the outlet makes it simple and ergonomic to operate.

Warm metal accents are easy to incorporate into modern kitchen designs. Metal lamps, hardware, metal tiles, elements of kitchen designs will...
and enjoy free articles sent to your inbox