Leather Porcelain Plates and Decorative Vases Appear When Vanitas Meets Versace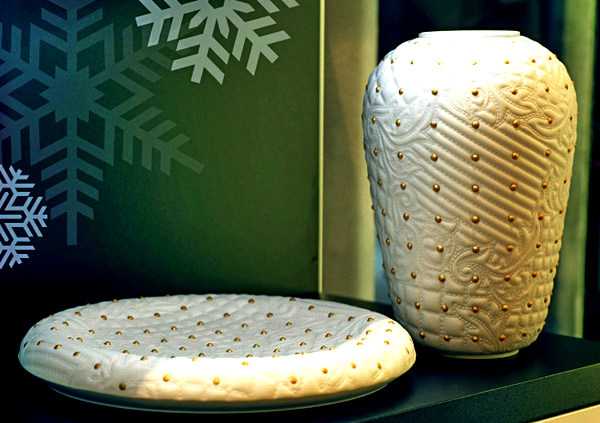 Exclusive fine china collection from Rosenthal is called Vanitas and presented at the exhibition Maison & Objet 2013. Black and white leather-like decorative vases, plates and bowls ​​are made of porcelain, but look like luxurious soft leather. The porcelain tableware collection is reminiscent of the famous stylish bags Vanitas Versace.
Luxurious modern tableware pieces feature  textures surfaces with Baroque style patterns and golden studs that adorn the iconic leather accessories from Donatello Versace. Designers created these handmade fine china items with similar decorative rivets.
It takes about 2 hours to decorate each tableware piece. Large decorative vases have 187 studs, and serving dishes have 126 golden studs. The entire process of creating leather china takes one month.
Exclusive porcelain tableware and decorative vases with golden studs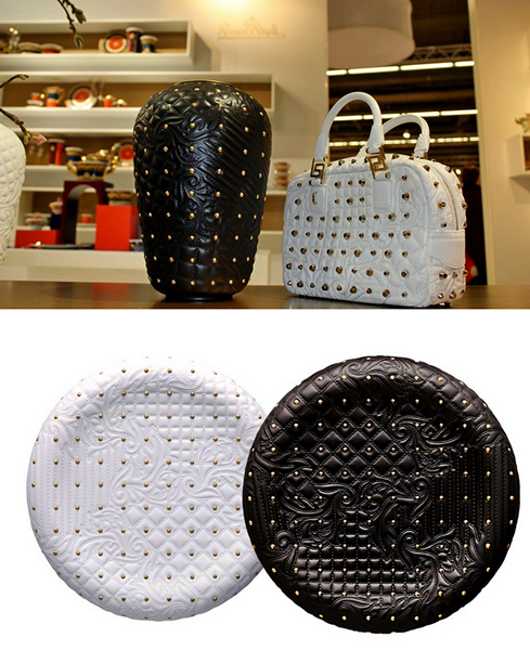 Each piece looks like an artwork, bridging handmade tableware and aesthetics. The collection is symbolic showing the connection between material and spiritual worlds, which encourage to keep old traditions of creating elite porcelain and enrich fine china tableware design with original ideas inspired by contemporary lifestyle.
More info and beautiful decorative vases, plates and bowls made of fine china your can find on Rosenthal website  www.rosenthal.de/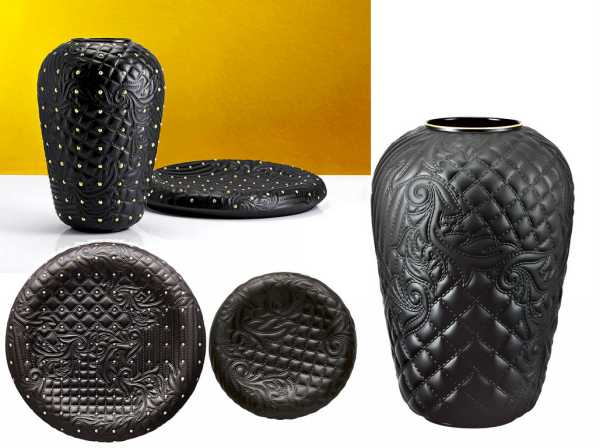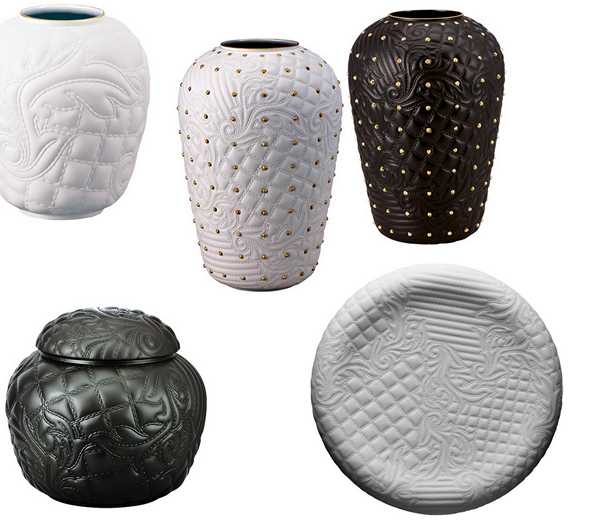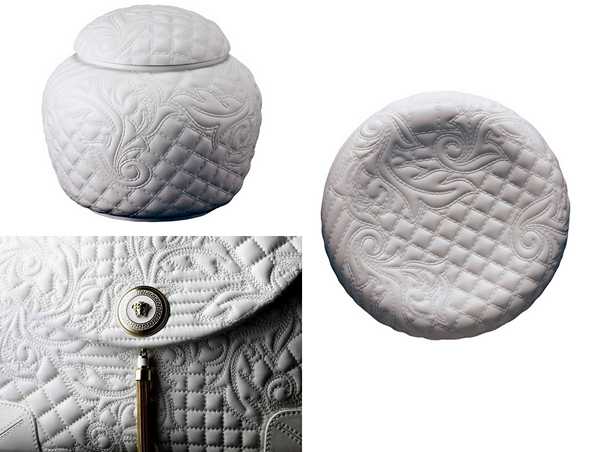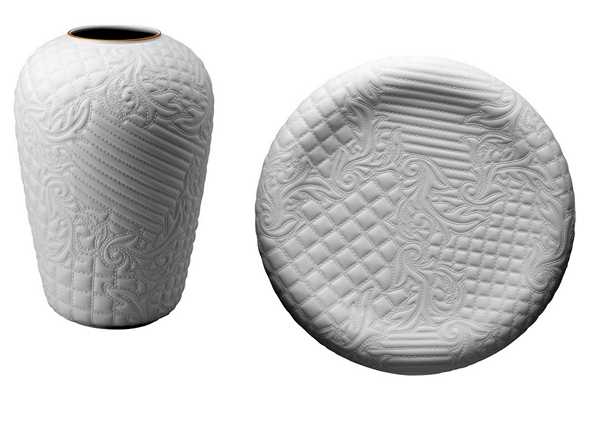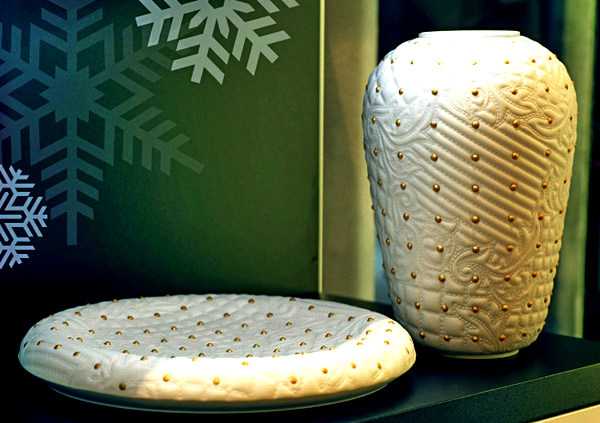 More from decorative accessories

Throw pillows in various colors, designs, and patterns are one of the easiest ways to refresh your room design and inject...