Edible Decorations for Romantic Holiday Tables and Valentines Days Gifts

Food Design

Holiday Decor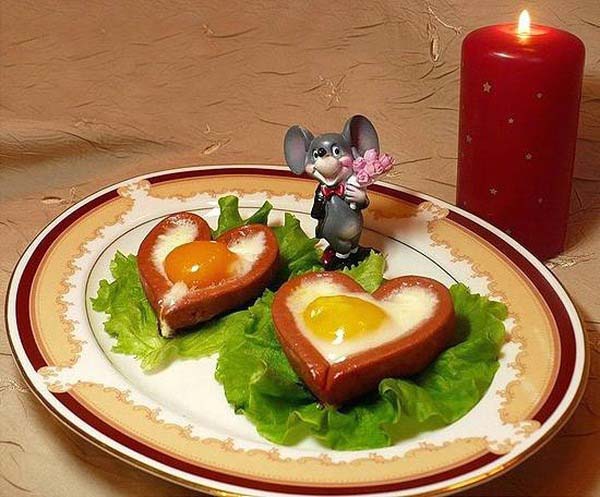 Heart meal on Valentine's Day, edible decorations and gifts
Valentines day ideas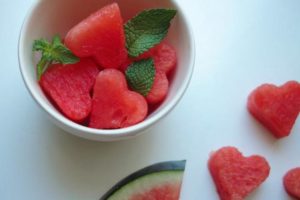 Edible decorations for romantic holiday tables, heart-shaped food, sparkling glitters and heart sprinkles are charming and inspiring. Heart-shaped food and edible decorations are great Valentines Days gifts that delight people and make them smile, saving money and time on preparing for the day of love.
Creating something simple or preparing something decadent and adding edible decorations  to Valentines Days gifts are a fun way to celebrate the romantic holiday also, making presents truly special.
Your loved ones favorite meals and sweet treats make wonderful, inexpensive, but thoughtful Valentines Days gifts that help create very personal, stylish and romantic breakfast, lunch or dinner table decoration with heart-shaped food.
Valentine's Day breakfast with hearts decorations
Heart-shaped edible decorations, delicious homemade food and sweet treats are perfect Valentines Day ideas. Heart-shape food and sweets are tasty, warm and cute Valentines Days gifts that create relaxing atmosphere for the perfect romantic day.
Most favorite meals, garnished with edible hearts decorations are a nice way to make holiday table decor for a romantic breakfast, lunch or dinner look unusually festive, intimate and very special.
Heart meal on Valentine's Day, edible decorations and gifts
Creative Valentines hearts, made of food in pink and red or any other color, chocolate or icing sugar, and flowers look gorgeous, adding more fun and joy to romantic holiday tables.
Heart decorations, 15 handmade gift ideas for Valentines day
Decorating with flowers, edible rose petals for food decoration
Food coloring, heart-shaped meals and sweets, fresh flowers and handmade hearts decorations are simple and attractive Valentines Day ideas that are easy to incorporate into your romantic Valentines Day table decor, saving time and money.
Edible flower cuisine and gorgeous food presentation
Romantic food design, chocolate, flowers and edible decorations for Valentines Day
Terrific heart-shaped food and desserts, like pancakes, pies, sandwiches, sausages and pizzas, cupcakes, brownies, fruit pieces, sugar and chocolate candies, are instant table decorations and perfect Valentines Days gifts that make the romantic holiday especially sweet and interesting.
Edible decorations, meals and deserts for Valentines Day

Handmade planters are unique home decorations that everyone loves. Handcrafted or hand painted containers make great eco gifts in any season....
and enjoy free articles sent to your inbox