Unique Driftwood Chandelier Bringing Coastal Chic into Modern Interiors
Unique lighting fixtures make s statement and dramatically transform interior design. This amazing chandelier is created with driftwood pieces, blending functionality with green design ideas and an impressive, unusual and stylish look. The hanging lamp made of driftwood and natural rope bring unique handmade accent and coastal chic into modern homes.
The frame is made of gorgeous wooden sieve. Driftwood pieces are attached around it, creating an amazing lamp shade. The final touch is the natural rope on the top of the lamp that enrich modern lighting fixture. Combined with driftwood, the natural rope creates an organic look.
The rope is formed in a braid which envelopes the lamp, creating an additional lamp shade decoration. The rope masks a power cable which is embedded into thick twisted rope. The power cable is almost invisible, creating a pleasant illusion of an ancient lantern.
Handmade with driftwood hanging lamp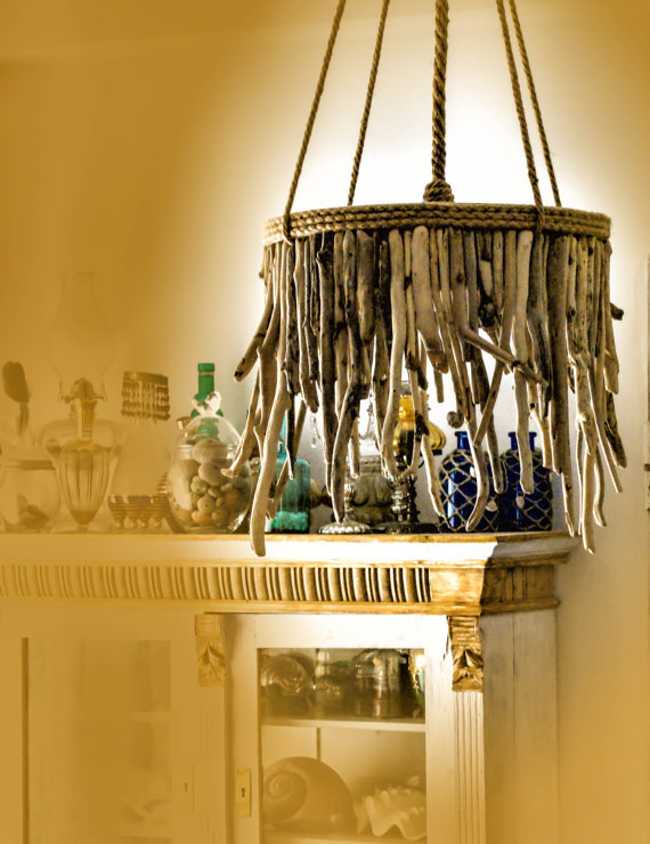 Driftwood chandelier is a beautiful and inspiring lighting fixture, offering a nice way to bring some breath of the ocean into your home and make your interior design look exclusive, eco friendly and stylish.
The driftwood lighting fixture is especially great for beach house decorating and cottage home decor. Nothing can add a feel of a coastal living to home interiors like a handmade of driftwood decor items.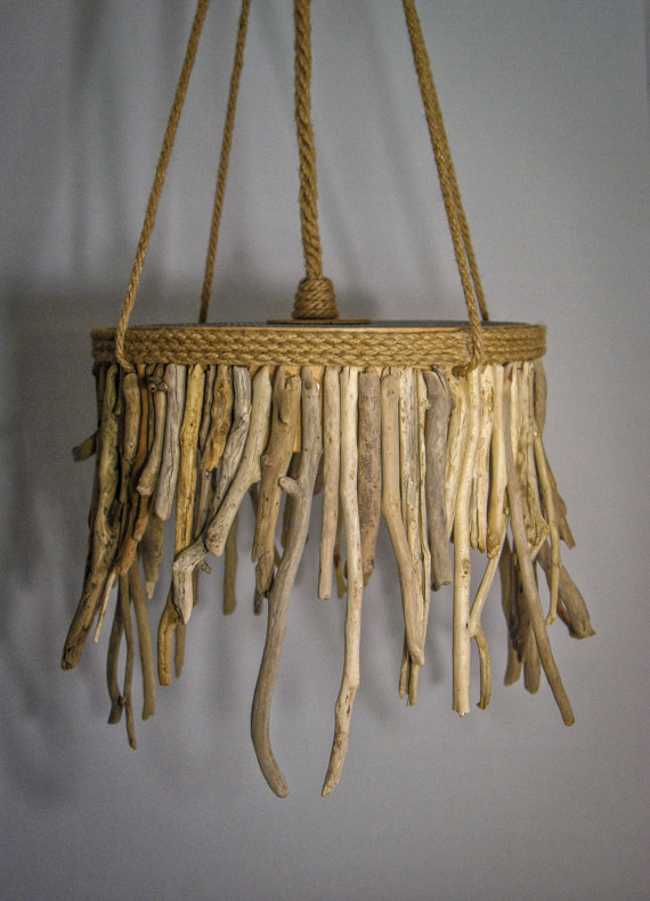 The chandelier diameter is 50 cm or 20 inches, and the height is 40 cm or 16 inches. It is available from etsy.com for $190 US, but if you like crafts making a similar living fixture with driftwood pieces is a great project for your home decorating.
Inspiring home decorating ideas with driftwood
Modern chandelier design trends
Inspiring interior design and decor ideas for luxurious eco friendly rooms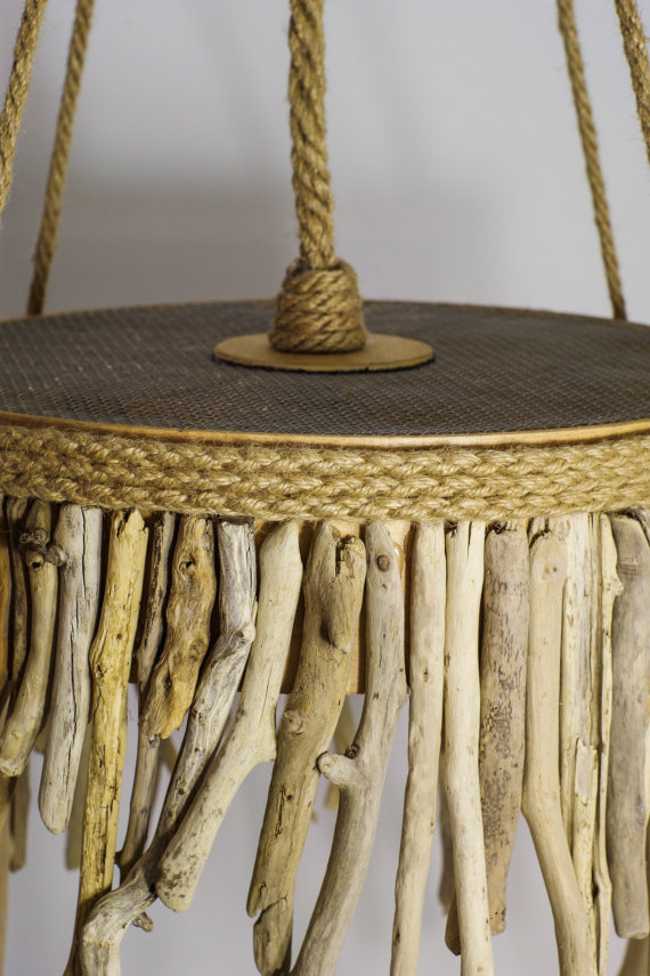 by Ena Russ
last updated: 18.02.2013
and enjoy free articles sent to your inbox
Subscribe