Modern Chandelier Design Trends for 2012
Lights Appliances

lighting fixtures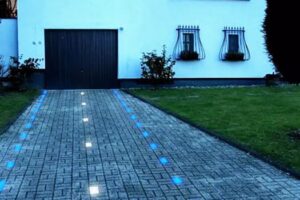 Modern chandeliers are important decorative items that can be selected first, before furniture and decor accessories, for stylish interior design. Modern design trends 2012 offer various chandeliers in all sizes, colors, shapes, and materials for any interior design style and make selecting the perfect chandelier for your room decor easy and fun.
Comfortable and modern lighting fixtures play an important role in creating stylish interior design and home staging. Modern chandeliers dramatically transform lacking any interest rooms into bright and pleasant places. A beautiful chandelier can define the interior design style and bring exciting shape or an eye catching color accent into interior design, making room decor look personal and unique. (Lighting fixture designs, chandeliers to magnify home beauty)
Today modern interior designers use two or tree chandeliers for bringing more light, style and beauty into homes and creating unusual, bright and spacious interior design. (11 home staging tips for stretching small spaces with lights) A chandelier became one of main interior decorating items, and interior designers say a unique chandelier can add more character to your home design, emphasizing architectural features, complimenting interior design, defining your home decorating style and color scheme, then other items.
Modern chandelier in antique design style, modern lighting design
Interior design trends 2012, modern chandeliers
1. Creative interior design, that starts with selecting a chandelier and then adding home furnishings to match modern chandeliers style and colors is a new approach. Bringing few similar in style chandeliers into one room or combining a chandelier with matching pendant lights in one place are modern interior design trends for 2012.
New trends allow experiment with contemporary lighting fixtures and unusual interior design ideas, dramatically changing home interiors and creating brighter rooms.
2. Colorful, bright and impressive modern chandeliers that create an eye catching focal point are one of contemporary lighting fixtures design trends for 2012.
Modern interior design trends, bright chandelier
Bright color accents, like ruby red, emerald green, sapphire blue or gold, that stylish chandeliers add to neutral interior design in eco style or contemporary high-tech style, make neutral or monochromatic room decorating look more interesting and exciting.
Pendant lighting fixtures, interior design trends
Contemporary floor lamps, torchieres for modern homes
3. One of bright color tones, selected for chandeliers, vases, curtains, pillows, carpets and small wall decorations, are an easy way to create beautiful, interesting and stylish interior design.
Contemporary lighting fixtures for home, chandelier with transparent and red glass balls
4. Combining different materials and styles, selecting bright chandeliers, that look like art works, for home interiors with simple furniture and room decor accessories are one of fresh, interesting and modern interior design trends in 2012.
Wall lights and table lamps, 6 modern design trends 2012
Modern lighting fixtures, stylish lighting ideas
Simple furniture emphasize the beauty and elegance of luxurious lighting fixtures, creating informal and welcoming room decor. Ordinary dining room, decorated with a large crystal chandelier, looks festive and bright, celebrating one of comfortable chic interior design trends 2012.
Crystal chandelier and simple furniture, modern interior design trends
5. Modern interior design trends 2012 include contemporary lighting fixtures, designed in ethnic styles. Asian and African patterns and luxurious natural materials become stylish accents that create personal, unique and modern interior design. Warm colors and designs, inspired by mystical African traditions and Asian simplicity bring coziness and comfort into room decor.
Contemporary lighting fixtures in ethnic style, modern chandelier design trends
6. Eco style is a popular trend. Simple and elegant chandeliers in pastel, neutral and comfortable colors, natural and eco-friendly materials, recessed lighting and nature inspired designs are modern interior design trends 2012 for contemporary lighting fixtures in eco style.
Home decorating with custom made eco lamps
Bathroom decorating with bathtub and LED lights
Modern eco wall tile designs with LED lights
Plants and flowers patterns, tree branches and grape vines, leaves or animals carving and painting designs, fabric colors, inspired by animal skin patterns are modern interiors design trends 2012 for chandelier designs that offer peaceful decorating theme for nature lovers.
Floral chandelier, made of glass, modern interior design trends
7. Creative people can choose beautiful stained glass and mosaic chandeliers that look heavy, impressive and unusual.
Artistic chandelier design that brings elegant simplicity into room decor and surprise with unique ideas, and luxurious chandeliers, inspired by Old world palace lighting designs that are striking and impressive, create two modern lighting fixtures and interior design trends for 2012, that celebrate creativity, art and crafts.
Contemporary lighting fixtures and modern design trends, colored glass handmade modern chandelier
8. Chandeliers in contemporary minimalist style is one of modern design trends 2012 that offer simple and elegant lighting fixtures, made of shiny metal and glass.
Dresses for lights, a la mode lighting design
Eye catching table lamps, contemporary lighting, designer lamps
Kitchen lighting design for coffee lovers
Contemporary chandeliers demonstrate simple forms and decorate home interiors in peaceful, charming and intimate style with soft light.
Modern chandelier in minimalist style, contemporary lighting fixtures for home, modern design trends
9. Chandeliers that are made of silky fabrics, crystals or glass beads and balls, tender lace and soft ribbons offer the most romantic and sentimental modern design trend in 2012.
Very elegant and romantic chandeliers with candle-shaped lights create nostalgic mood, add charm and style to dining room or bedroom interiors, bringing good memories and evoking pleasant feelings.
Large crystal chandelier, luxurious contemporary lighting fixtures for home decorating
10. Bright and playful chandeliers for kids, teenagers and young adults are one of most interesting and creative modern design trends in 2012 for contemporary lighting fixtures.
Colorful accents and unusual details, natural and man made materials, combined with creative lighting ideas and strong contrasts, offer cheerful, dynamic and attractive chandeliers in pop art style for playrooms and bedrooms.
Kids room chandelier in pop art style, modern lighting design trends
11. Futuristic chandeliers, floor lamps and decorative lighting are perfect for studio apartments and contemporary homes.
Unusual and creative chandeliers and lamps are modern design trends 2012 in contemporary lighting fixtures that help create artistic, unique and personal interior design.
Contemporary lighting fixtures, futuristic glass chandelier
More from interior design

Bright home interiors and amazing views of the ocean make this beach house a dream place. Large windows, light, neutral room...
and enjoy free articles sent to your inbox