Pendant Lighting Fixtures, Interior Design Trends

Lights Appliances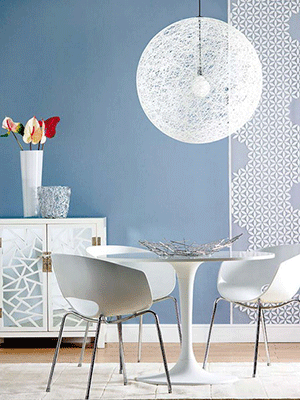 Modern pendant lighting fixtures, contemporary lighting design, modern interior design trends
lighting fixtures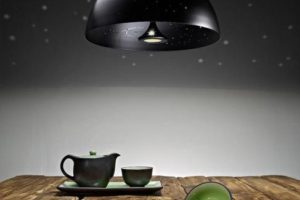 Today interior design trends are creative and impressive. Pendant lighting designs are available in all colors, for all tastes and styles. Pendant lighting fixtures are great for large and small home interiors, they save space on a table or floor. Hanging lamps are a functional and beautiful decorative element in modern interior design, that can be a focal point of dining room, kitchen island or living room decorating.
Contemporary lighting fixtures are a great way to add a personal touch to interior design and create a desired mood or style in the room. Modern pendant lighting design offers industrial chic and creative ideas, bold colors and unique textures. You can hang contemporary pendant lights side-by-side a few feet apart or arrange them at staggered lengths for informal interior design. Selecting interesting contemporary pendant lighting designs and creating personal arrangements are modern interior design trends. (Dresses for lights, contemporary lighting design)
Lanterns are very popular. Traditional handmade lanterns bring unique character to your home, making it feel adventurous and romantic. Choosing hanging design instead of traditional lamps is one of modern interior design trends for living room and bedroom decorating. (Changing color, modern furniture glow in the dark trend)
Large pendant lighting fixtures, rectangular design
Creative interior design trends offer numerous pendant lighting fixtures in all styles, colors and shapes. Made of natural and new materials, they provide comfortable environment and create modern home interiors.
It is easier to select traditional pendant lighting fixtures that will look great with almost all home furnishings. Choosing contemporary designs is not an easy task. 6 interior design trends and tips will help to define what is most important for your home interiors and select the best pendant lighting fixtures for your home.
Contemporary lighting design offers many choices. To find the perfect pendant lights for your interior design, learn about modern interior design trends and look at new ideas in contemporary lighting design. Think if modern interior design trends reflect your personality and bring more fun into your home. (Creative ideas for home decorating with custom made contemporary lighting fixtures)
Modern pendant lighting fixtures, contemporary lighting design
Choosing pendant lighting design that feels comfortable and interesting as important, as matching new pendant lights to your home furnishings, architectural features, interior design elements and colors, (matching interior design colors) especially if your are staging your house to sell, creating a universal appeal and preparing your home for an impressive presentation.
Lighting can dramatically change your home without any additional decorating. (Interior design with lights that change room colors like chameleons)
Pendant lighting design trends
1. Selecting unique lighting fixtures shape and surprising details is one of modern interior design trends in lighting. If you want to draw attention to a pendant lighting fixture, unusual shapes and eye catching lighting design details are the easiest way to do it. Large simple rectangular or square shapes, spiral design or flat pendant lighting fixtures are modern and refreshing also.
Large pendant lighting, silk fabric, contemporary lighting fixtures
2. Using natural materials and energy efficient LED lights in contemporary lighting design are modern interior design trends today. Artfully made, glass pendant lighting fixtures changed residential lighting design. Glass art lighting is one of the hottest interior design trends for creating airy, spacious and beautiful home interiors. (The art of interior design, the future of the furniture)
Selecting clear glass indoor pendant lighting designs, decorative lighting shades, made of colored acrylic or white plastic, natural wooden or wicker pendant lighting shades or metal lanterns are modern choices for decorating homes.
Luxurious silk or eco friendly felt fabrics with metallic threads, fixed on a rigid frames, make beautiful contemporary pendant lighting fixtures for unique and elegant interior design.
Modern pendant lighting fixtures, white lighting design
3. Making decorative lighting shades of irregularly cramped or folded materials, bringing interesting texture into home decor, is a modern interior design trend also.
4. Contrasting colors and textures make impressive contemporary lighting fixtures that add beautiful accents to interior design ideas and create attractive focal points in colorful and dynamic home interiors. Shiny and neutral fabrics are combined for impressive contemporary lighting design.
5. Stylish large pendant lighting fixtures look great in big and small homes. Large pendant lighting designs, when properly located, emphasize spacious architectural design or visually increase the size of a small room.
Asian and African style lanterns, metal pendant lighting fixtures
6. Traditional lanterns and ethnic style lighting design are very trendy and popular. Lighting designers create contemporary pendant lighting fixtures, inspired by Asian or African interior design ideas. Exotic bronze, copper, stainless steel and aluminum lanterns remind Chinese, Japanese and Moroccan style home accessories.
Lighting design ideas:
Kitchen lighting design for coffee lovers
Creative home lighting design for visual comfort
Lighting fixture designs to magnify home beauty
Unique large pendant lighting
More from modern interior design

Here is a new design concept of Ibis Hotel in Sao Paulo, Brazil. The contemporary and original interior design invites everyone...
and enjoy free articles sent to your inbox