Eye Catching Table Lamps, Contemporary Lighting, Designer Lamps

Lights Appliances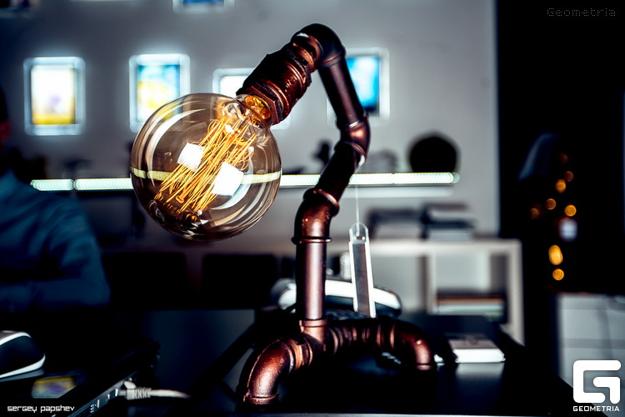 Table lamp made with copper pipes
lighting fixtures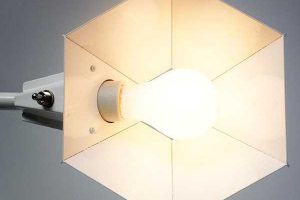 Contemporary lights can visually change rooms dimensions and create different mood without any additional decorating. Unique designer lamps are interesting and impressive contemporary light fixtures that are offering unusual eye catching decor accessories for modern homes.
Efficient modern lights create comfortable, inviting and stylish room decor. Rooms with custom made contemporary lighting look interesting and functional. Designer lamps can visually change living space dimensions, balance its shape and create certain mood in the room. Right table lamps and lighting arrangement can dramatically change interior colors and make home furnishings, wallpaper patterns or wall painting design feel relaxing  and peaceful or dynamic and exciting.
Unique lighting fixtures can make the room gloomy or festive. Modern table lamps and contemporary lighting arrangement determine how we see the space and home furnishing. (Interior design with lights that change room colors) Modern lights are capable of creating visual illusions. Designer lamps can fool the eye into thinking that rooms are more spacious or cozier and smaller. It is a proven decorating trick that home staging use to prepare impressive property presentation for faster home sale.
Small changes that contemporary light fixtures bring into a room create dramatic transformations of home spaces. Designer lamps and contemporary lighting arrangement create different atmosphere without any additional decorating. (Home decorating with custom made eco lamps) Living room table lamps are very powerful in creating cozy environment. Overhead lighting fixtures spread more light throughout the living room, making the room seem cheerful and less cozy.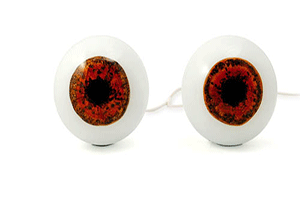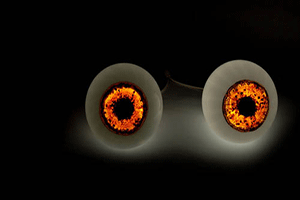 Unique modern table lamps
Chin-Chin-Design,www.cinqcinqdesigners.com is a team of four young guys with fresh and sometimes provocative ideas for modern table lamps design. Vincent Baranger, Jean-Sébastien Blanc, Anthony Lebossi and Claire Renarda created many interesting decor accessories together, including eye catching contemporary table lamps that look exactly like eyes of each customer.
Light designers measure customers eyes and use matching colors for custom made, eye-shaped modern table lamps.
Contemporary desk lights
Unique task light below is not just an unusual, functional, adjustable lamp for home office desk, but an impressive artwork created in Steampunk style. Contemporary desk lights are perfect home office decorations for those who like creative home lighting design and Steampunk style.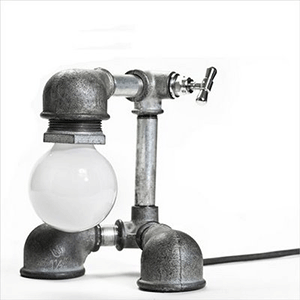 Eco friendly lighting fixtures
Two more designer lamps to emphasize eco friendly decorating style in home interiors. Made of natural materials, modern table lamps offer unique decorative accessories for eco homes, where the natural beauty of natural wood and contemporary room  decorating ideas are combined and truly appreciated.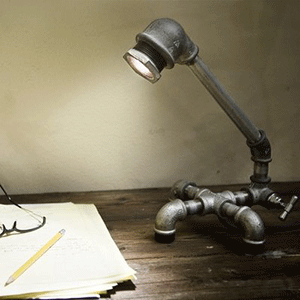 One of designer lamps is made of stone, wood, natural fabric pieces and metal and decorated with luxurious amber. Another contemporary table lamp is made of simple wood frames, that look elegant and interesting together.
Contemporary lighting fixtures, made of wood, look great in traditional or modern home interiors. Simple forms of unique lighting fixtures beautifully match contemporary, traditional or country styles, supporting modern Green home decor ideas. Soft light, natural materials and creative design make these contemporary light fixtures so interesting and attractive.
Contemporary lighting ideas:
Lighting fixture designs to magnify home beauty
Creative home lighting design for visual comfort
Kitchen lighting design for coffee lovers
| | |
| --- | --- |
| | Contemporary lights for eco homes, wooden table lamps, eco friendly home design |

Here are great ideas for kids toys storage and wall decoration with small cars that everyone would love. DIY organizers, like...
and enjoy free articles sent to your inbox