DIY Concrete Planters, Ideas for Outdoor Home Decorating with Flowers

Decorating Ideas

Outdoor Living

Plants and Flowers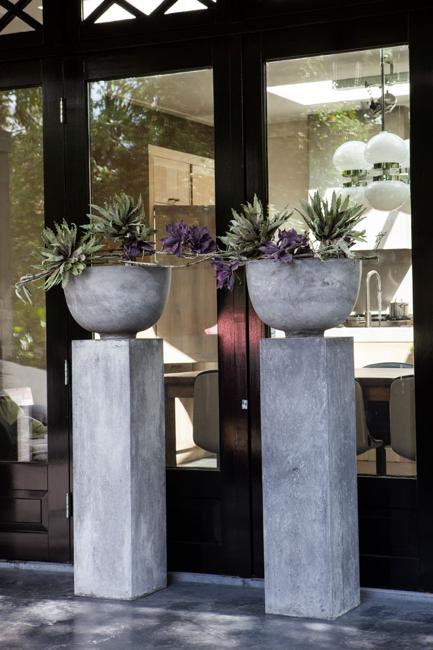 Elegant concrete planters
outdoor decor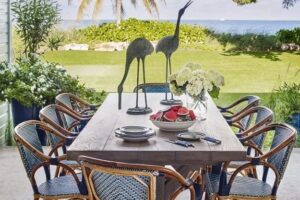 Outdoor home decorating with flowers makes the world Green and bright. Flowers in concrete planters are an excellent way to create striking contrasts and enhance spring, summer, or fall decorating. Concrete is a naturally attractive and versatile material for yard decorations. The neutral color allows designing geometric forms and pots in free shapes that suit many garden styles. Concrete planters have appeal to many people and provide stylish containers for plants and flowers.
Its coarseness and rough surface give DIY concrete planters a unique look. Concrete planters blend beautifully with wood, metal, rocks, and bricks. Spring, summer, and fall flowers look vibrant and spectacular in durable, hard-to-break concrete planters. DIY concrete designs offer many different shapes, styles, and sizes for decorating with flowers and plants.
Colorful painting ideas for concrete planters
Unique wall decorations, concrete planters for vertical gardens
Handmade concrete planters adding living sculptures to home decor
Concrete planters for home decorating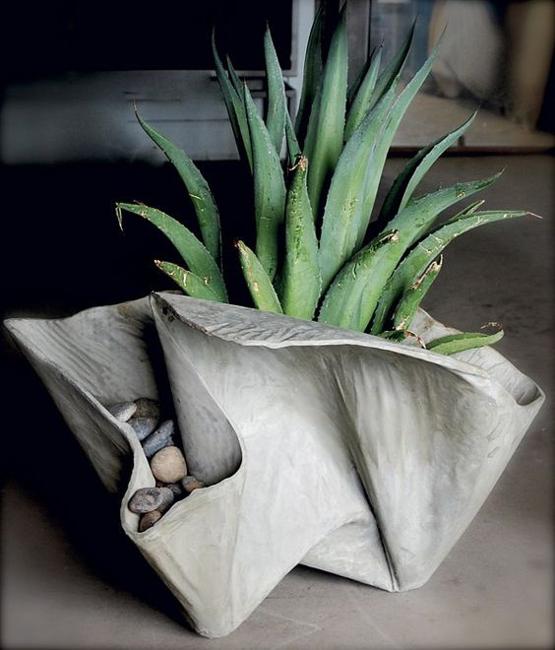 Outdoor home decorating looks creative and stylish with giant garden urns, handmade concrete bags, contemporary buckets, or cubes. There are new concrete planter designs and traditional ones. You can choose to make classic, geometric, modern, and creative planters for your beautiful flowers or small plants. You can paint them, decorate them with natural rope, tiles, seashells, or rocks. There are no limits to your imagination and creativity.
25 concrete block ideas to try and enjoy DIY home decorations
Original cinder block ideas, creative yard decorations
Recycling metal stoves for garden decorations and planters
Check out the inspiring design ideas and look for a unique way to add DIY pots with flowers to your outdoor home decorating. Concrete planters are heavy. You need to choose a location to make a container and place it somewhere before pouring down the soil for flowers. It is nearly impossible to move large pots later.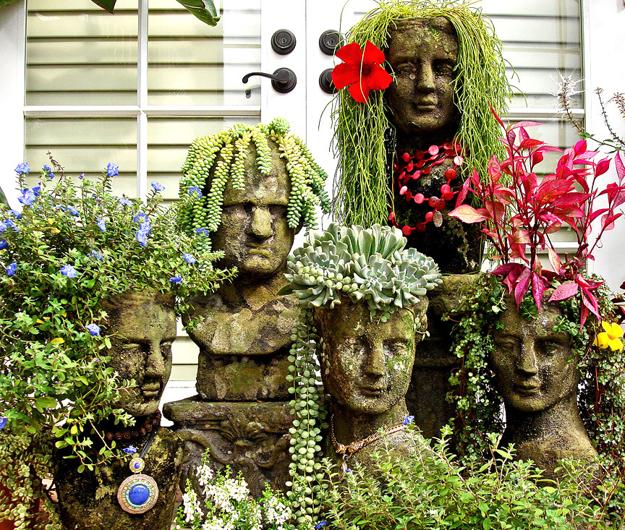 A concrete planter is durable and sturdy. It withstands cold and the sun heat. Concrete plants last, staying stylish and attractive for decades. DIY container planters save money and create original designs that add a modern look and contemporary feel to outdoor home decorating.
Outdoor planters made of wood and concrete slabs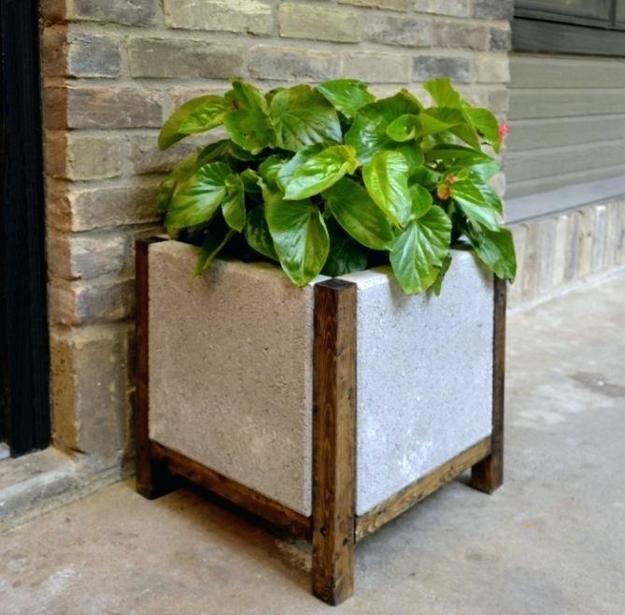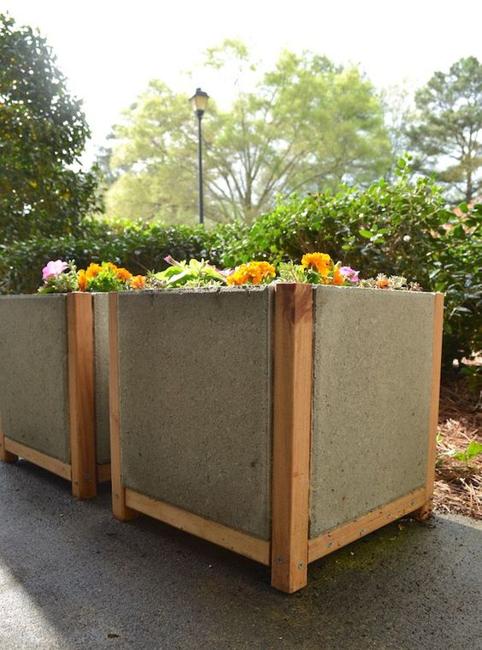 Recycling towels for DIY concrete planters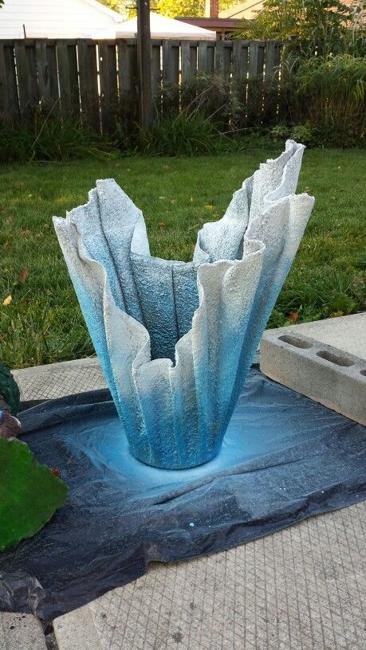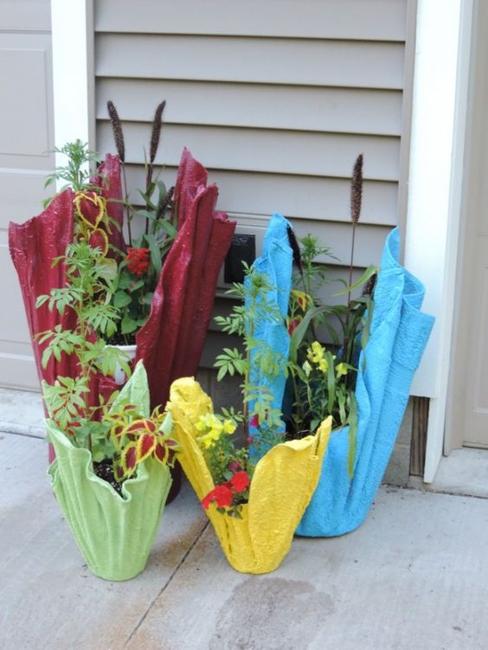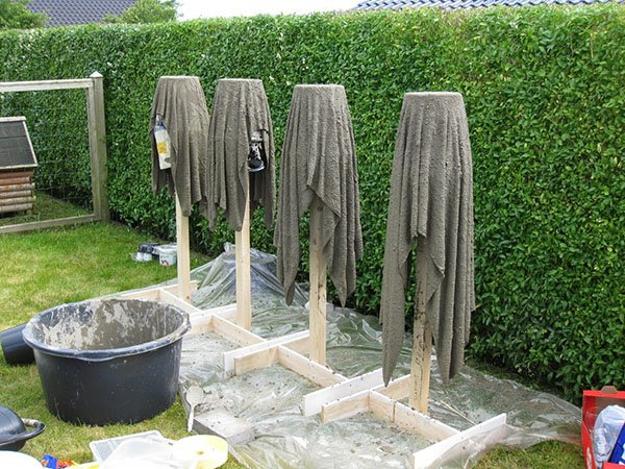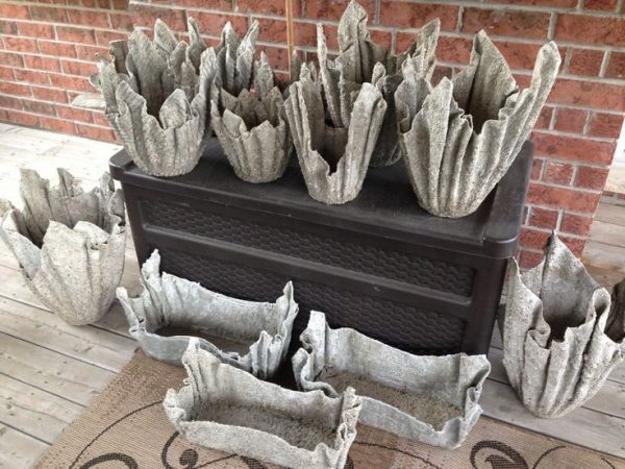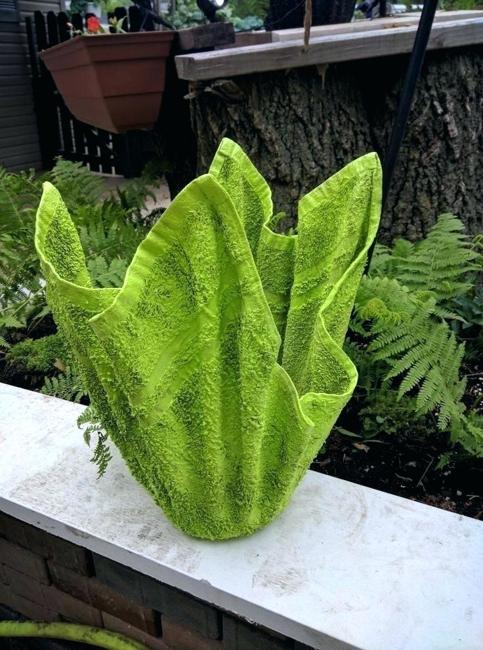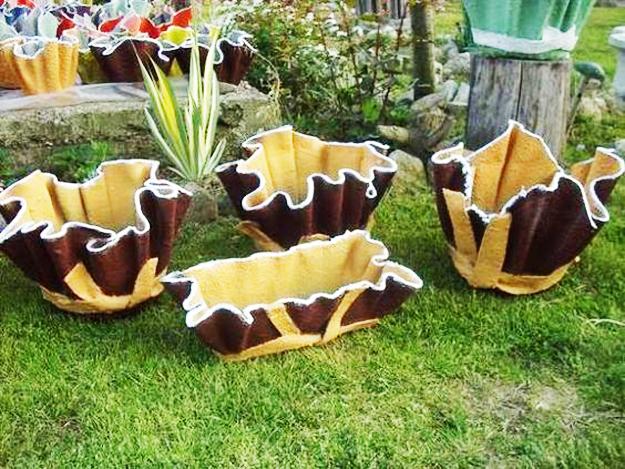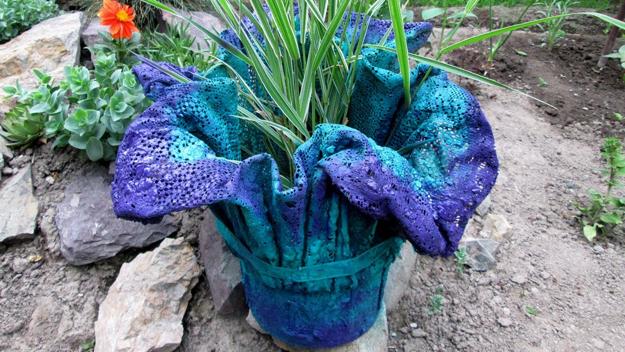 Concrete block planters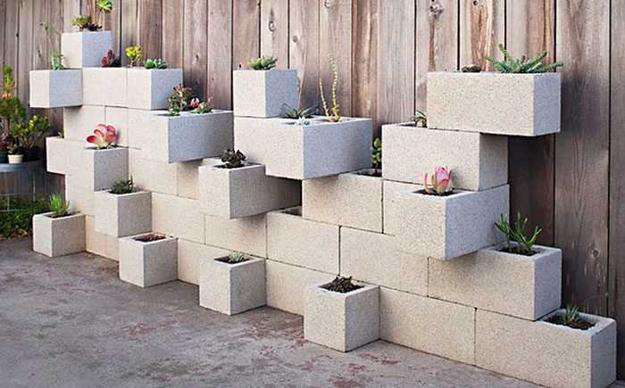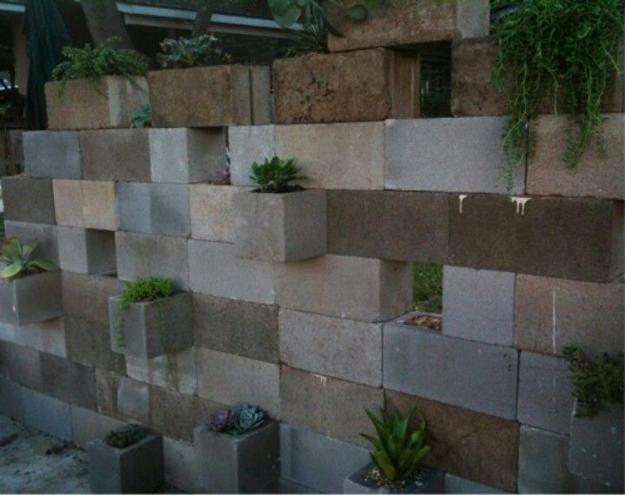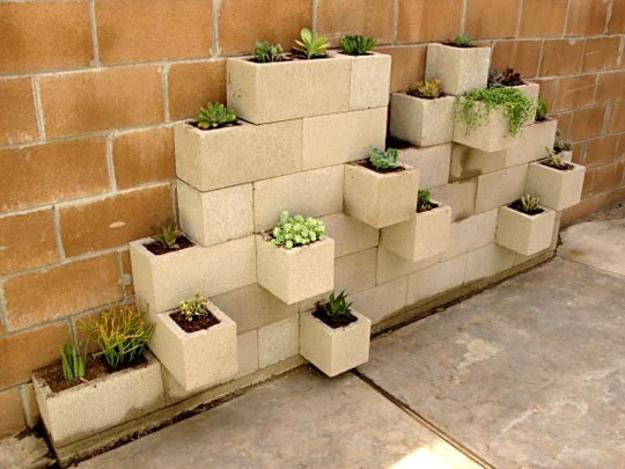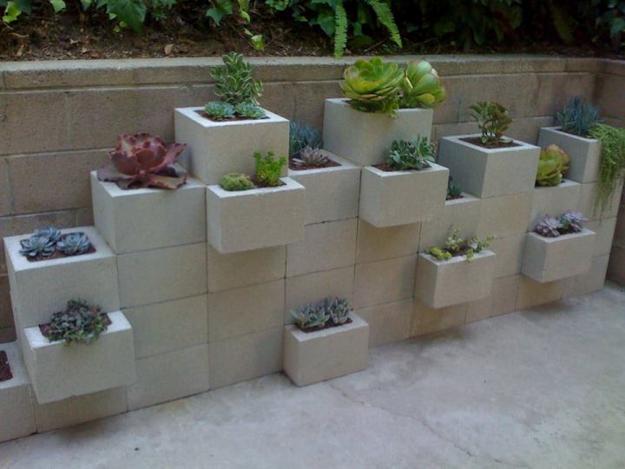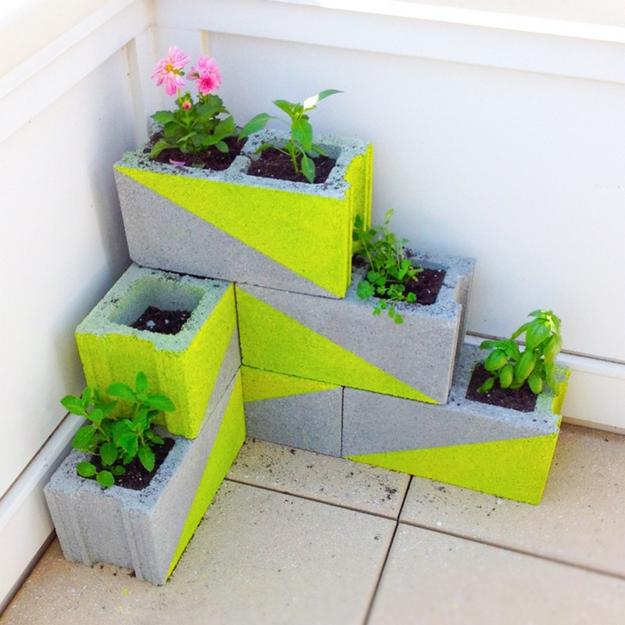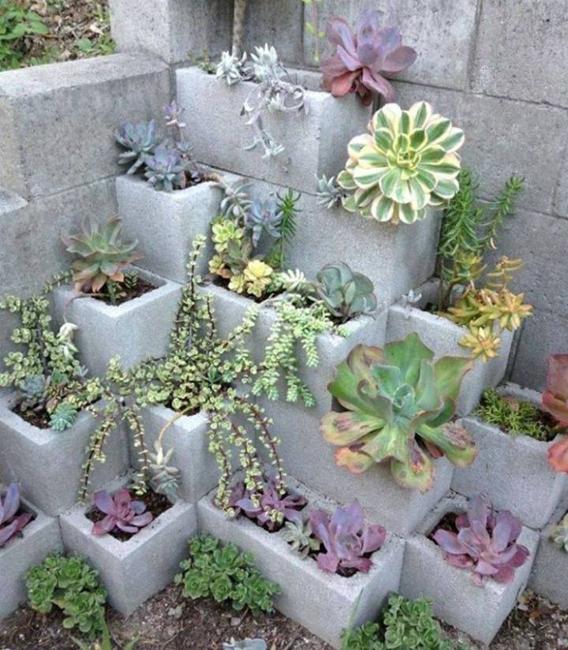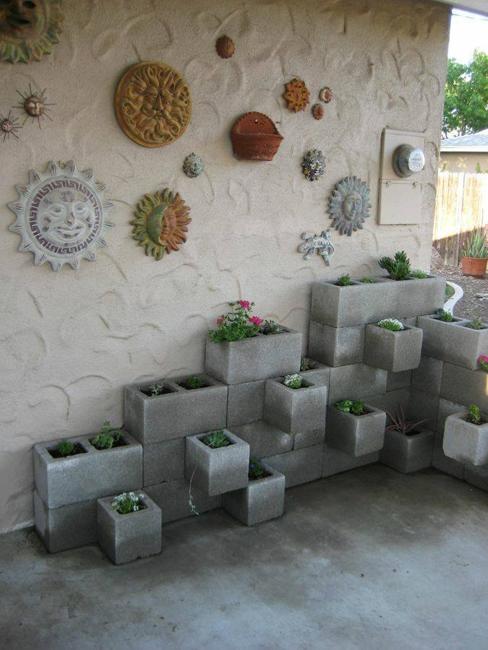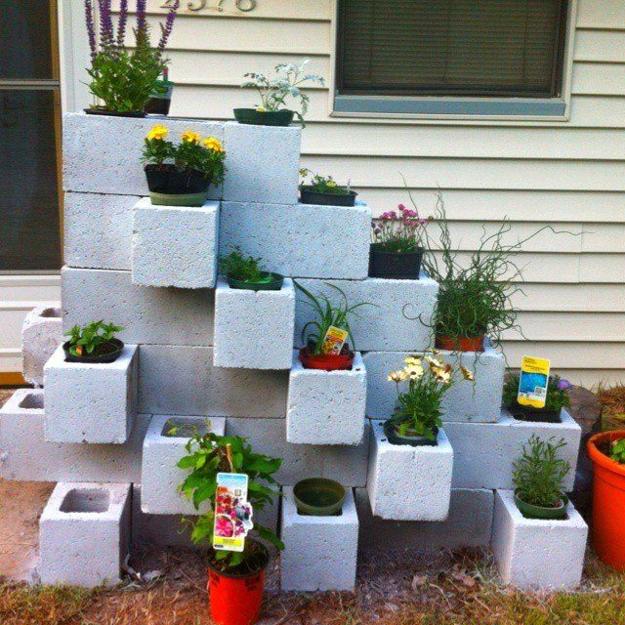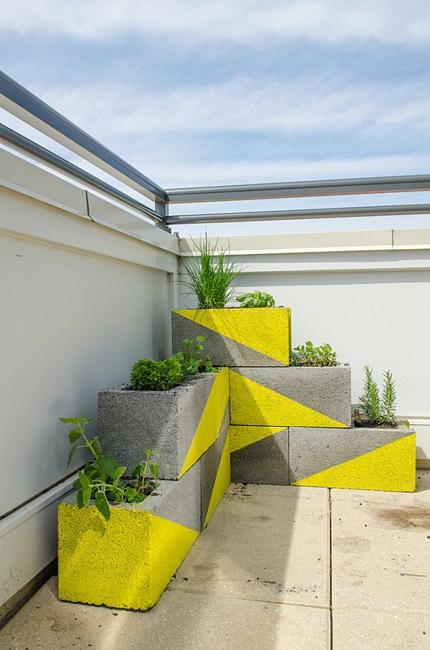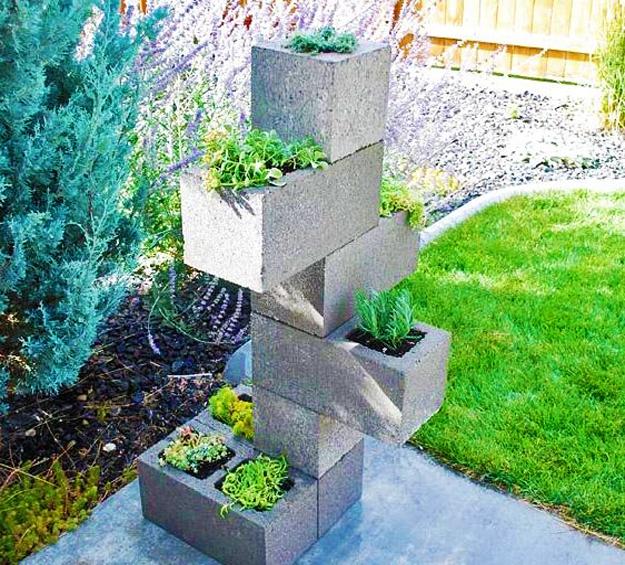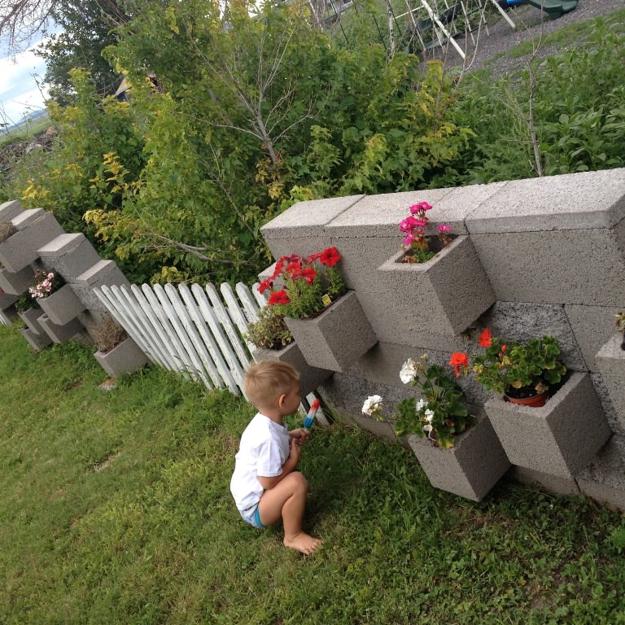 Unique concrete planter designs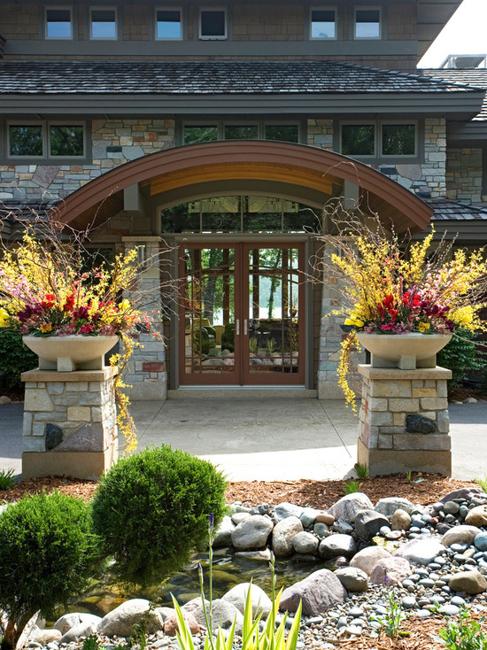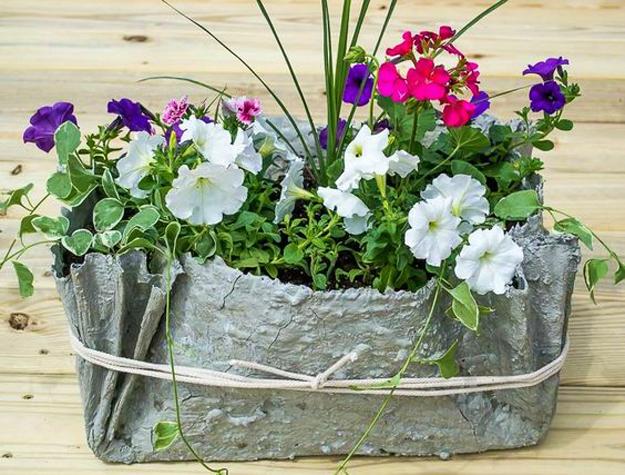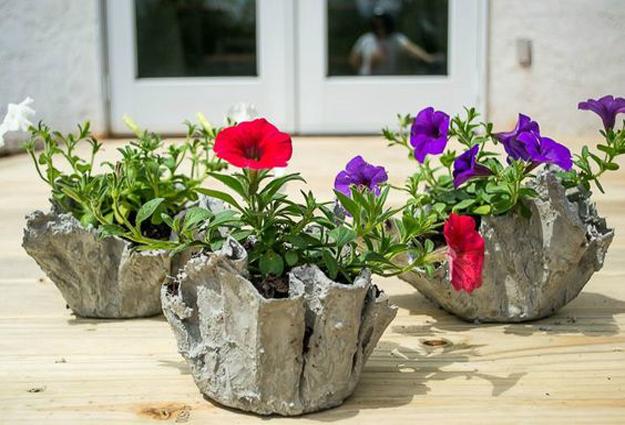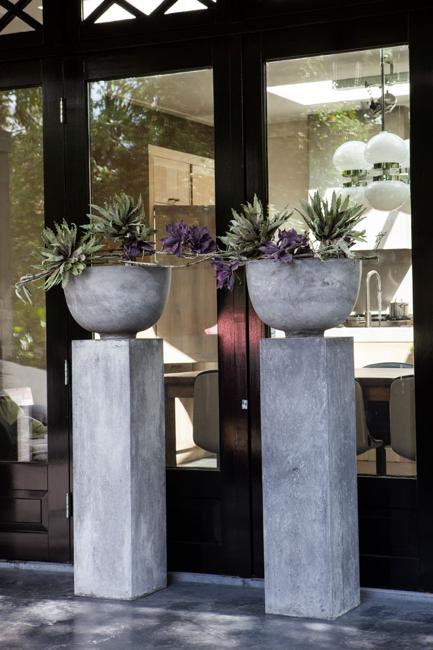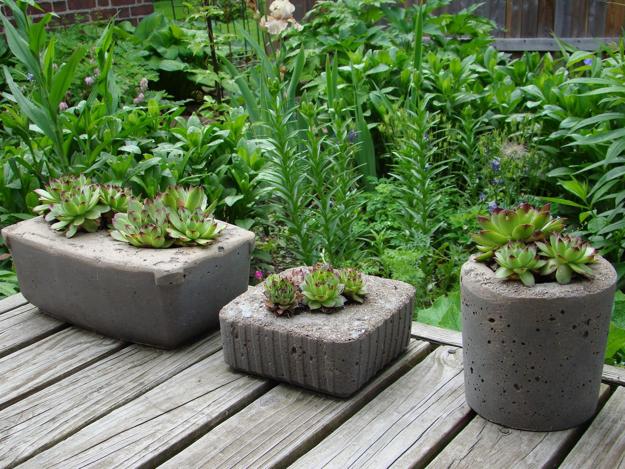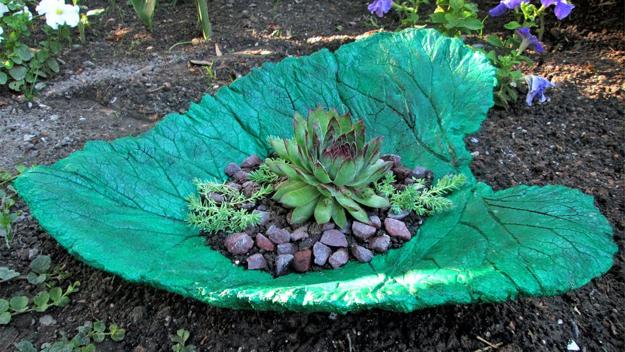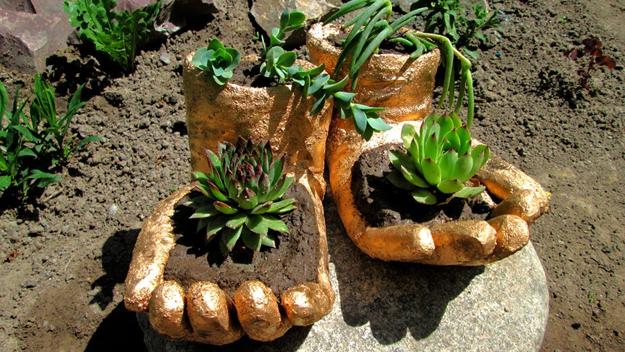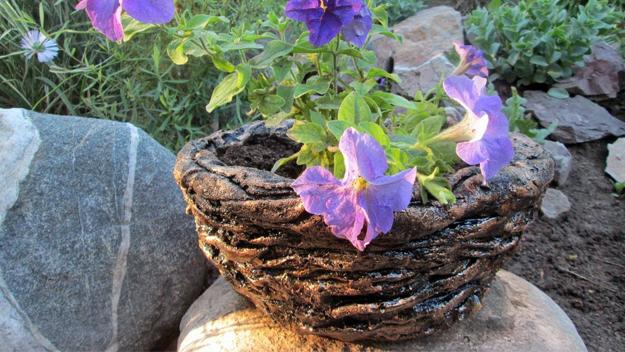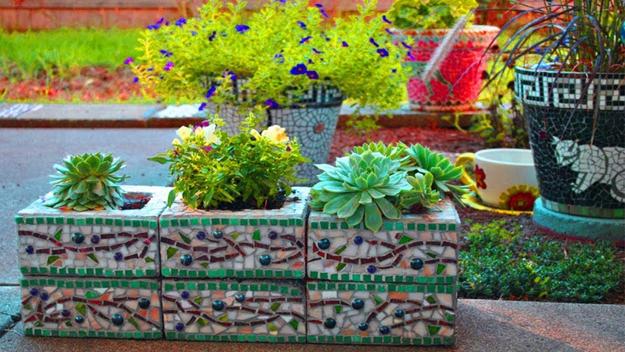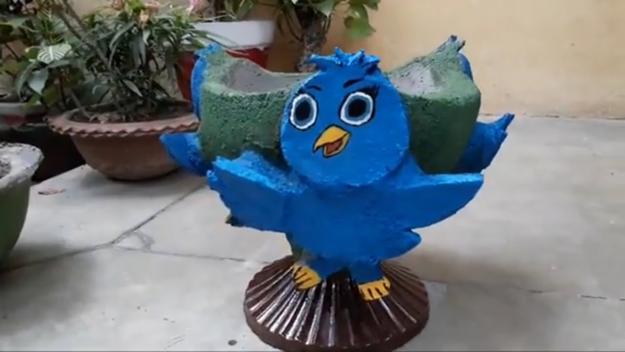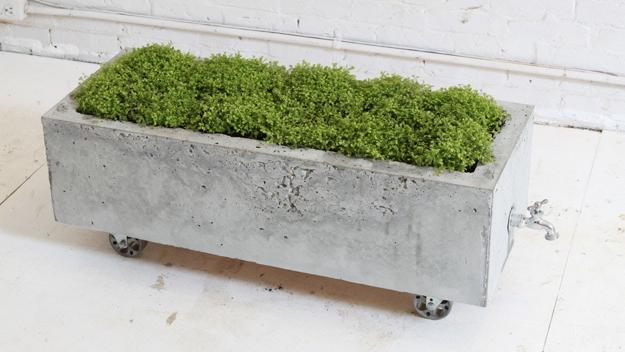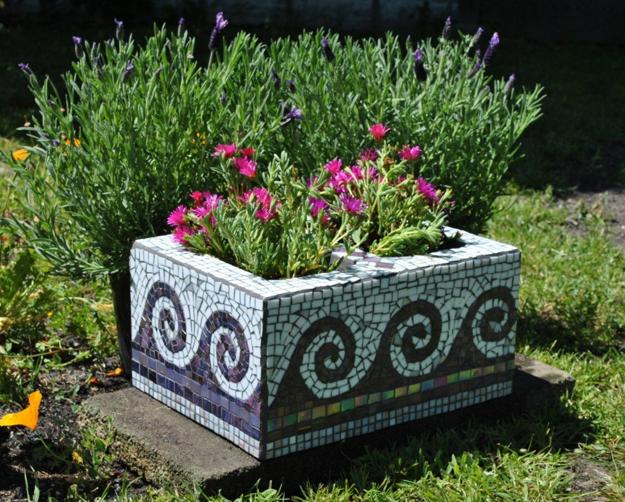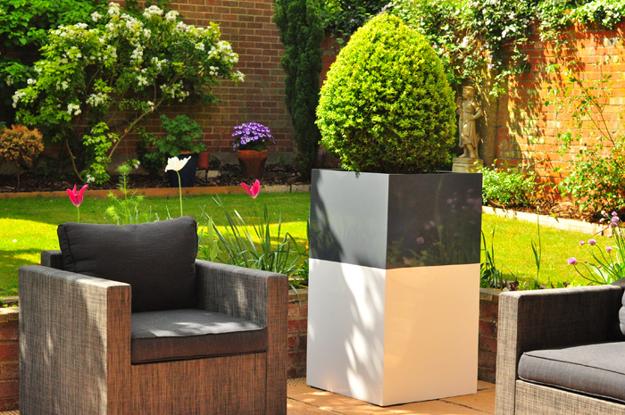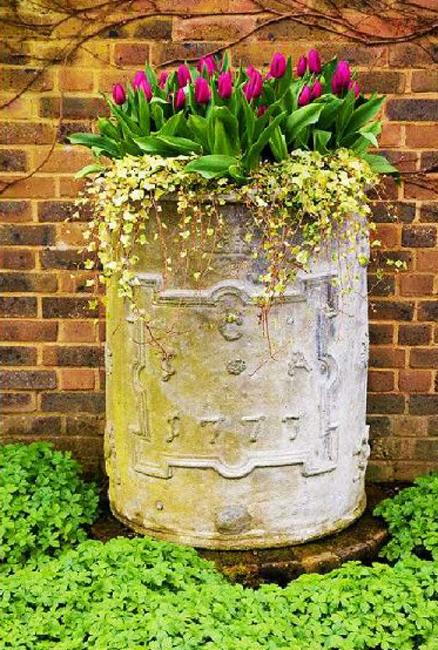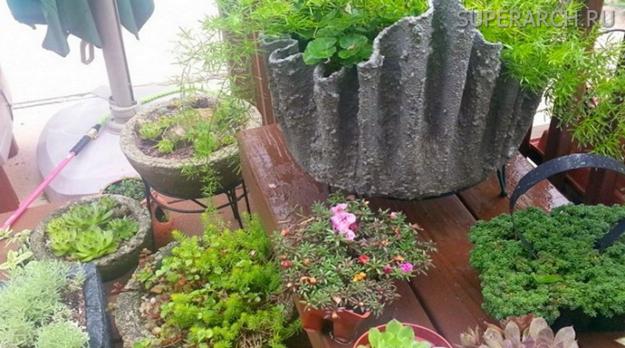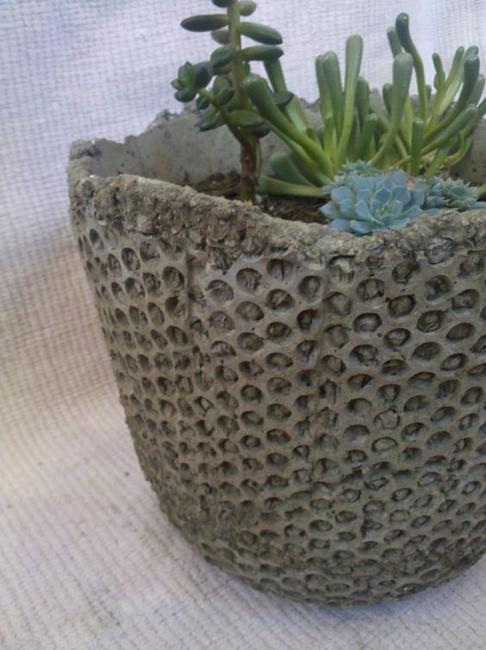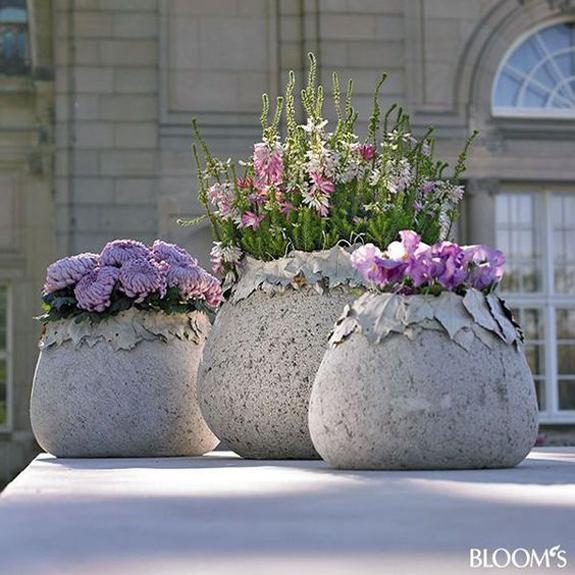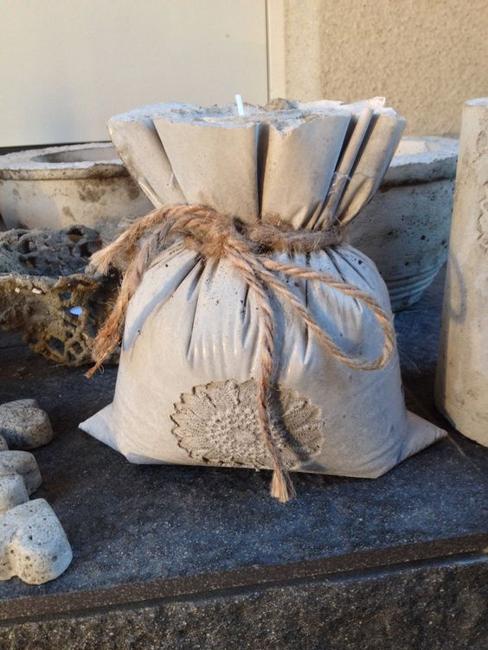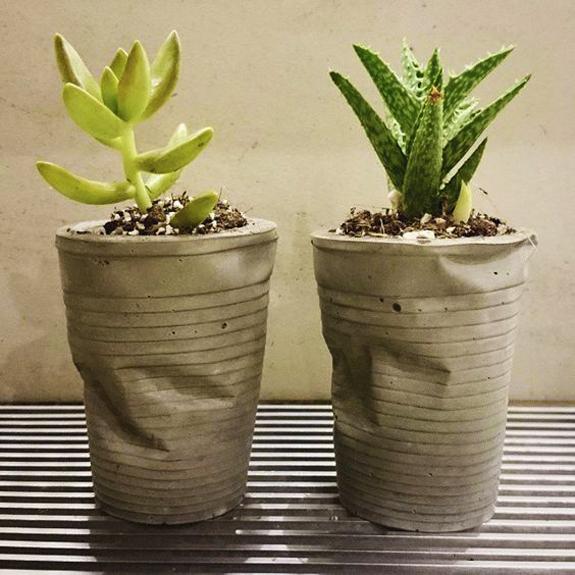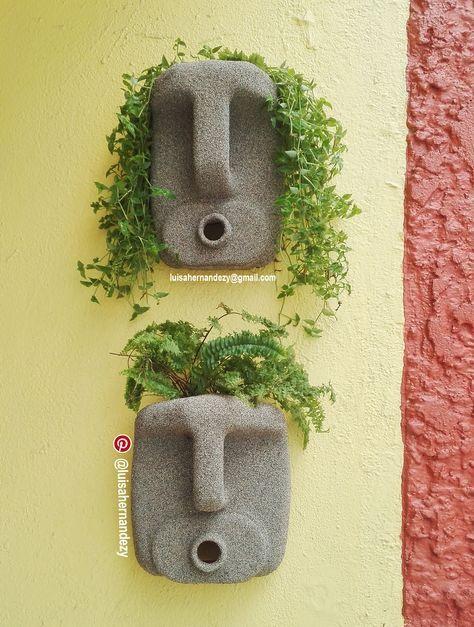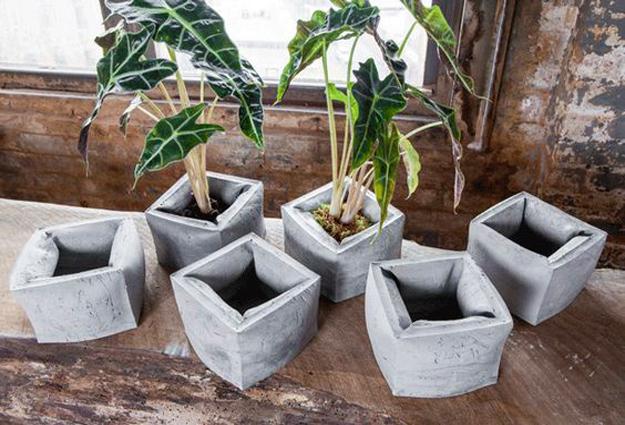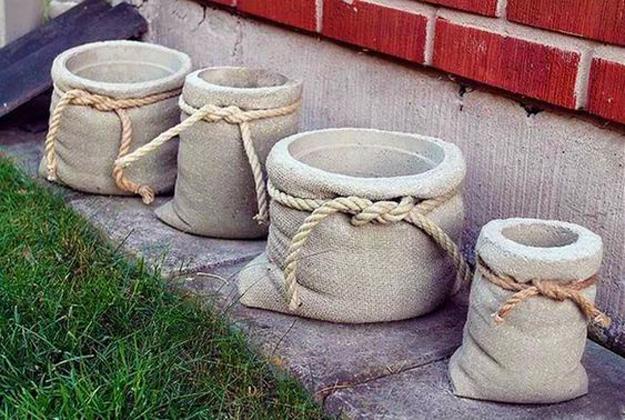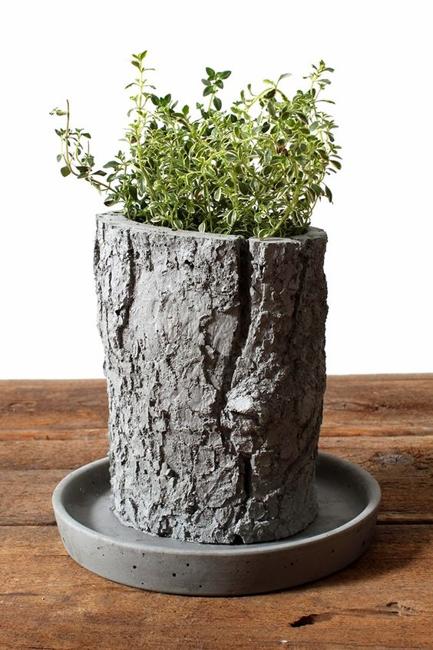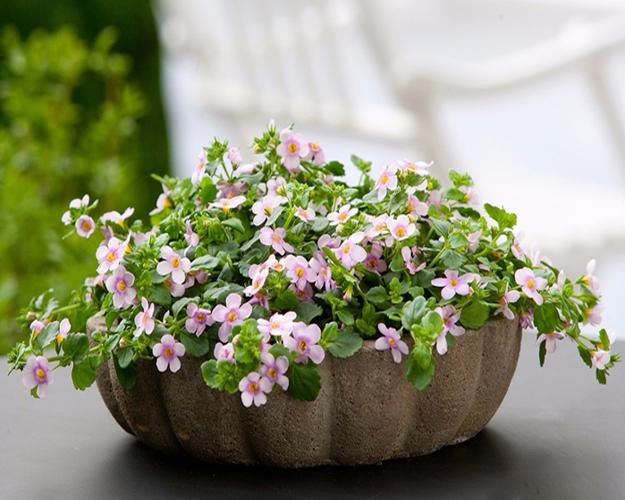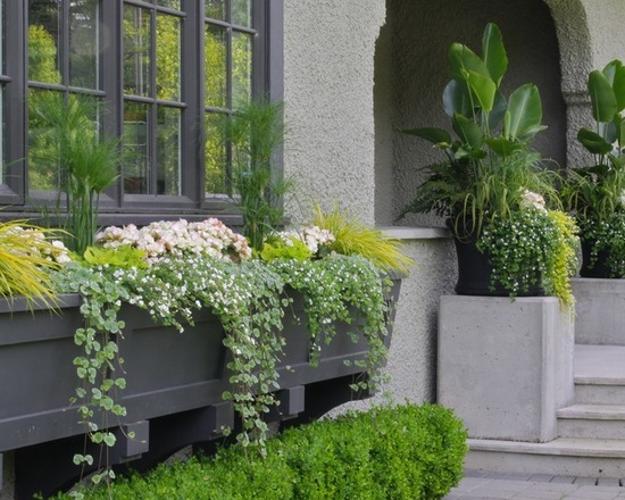 There are hundreds of reasons to recycle metal parts, old cookware, wires, tools for creating unique designs and decorating your office...
and enjoy free articles sent to your inbox