Recycling Old Stoves for Metal Planters to Save Money on Outdoor Decorations

Clutter or Treasure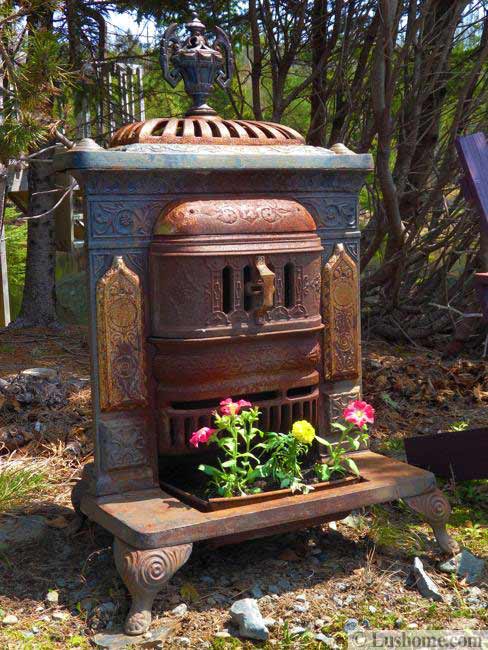 Recycling coal stoves for garden decorations and planter in vintage style
garden decorations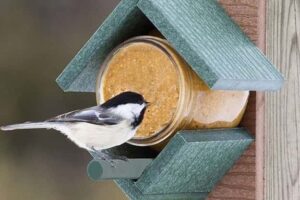 Using a broken oven or stove range as a planter is a nice way to recycle and save money on expensive flower pots. If you have an old oven or stove then creating a beautiful garden decoration with blooming plants is a smart solution helping to declutter your home and personalize your outdoor living spaces. Recycling old stoves for metal planters is a cheap alternative to expensive outdoor home decorating. Lushome shares a collection of attractive garden decorations to provide great inspirations for DIY recycling projects adding originality to backyard designs.
A stove, especially in vintage style, and flowers look beautiful. Rusty metal and plants create spectacular combinations of colors and textures. You can add originality to your stove planter design by using the bottom drawer and all small oven parts creating unique accents. The planted ovens are fantastic recycling ideas for yard decorating.
If the doors open sideways, you could use ovens for displaying small garden decorations and planting flowers in small pots. With the doors off you can use recycled stoves as big metal planters for your favorite plants. Decorating with flowers is the simplest and most clever idea for recycling vintage wood stoves. You can build a wooden planter in any shape customizing the metal planter or use small pots with flowers, small plants, cacti, and succulents for your beautiful stove decoration.
Retro kitchen design, vintage stoves in modern kitchen interiors
Ideas to recycle old stoves for unique furniture, lights, and outdoor decorations
Recycled stove planters for decorating with flowers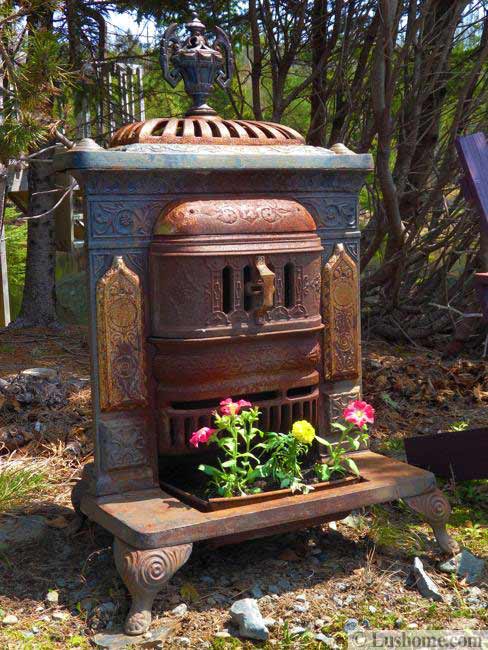 Edible herbs are another brilliant idea for using recycled stoves as planters. Fill the oven with a planter and dirt, place another plant on the top creating a cute small garden for growing herbs. You can use an old stove for small garden tools storage and decorate the door with an attractive flower pot. There are numerous unique and original ways for recycling old stoves.
Maybe you can add a trellis to your old stove and maximize the growing space for your favorite climbing plants. Plant nasturtiums to create a stunning, bright and colorful garden decoration. Old terracotta pots or bags with soil inside the metal planter are wonderful ideas for planting flowers and recycling a stove.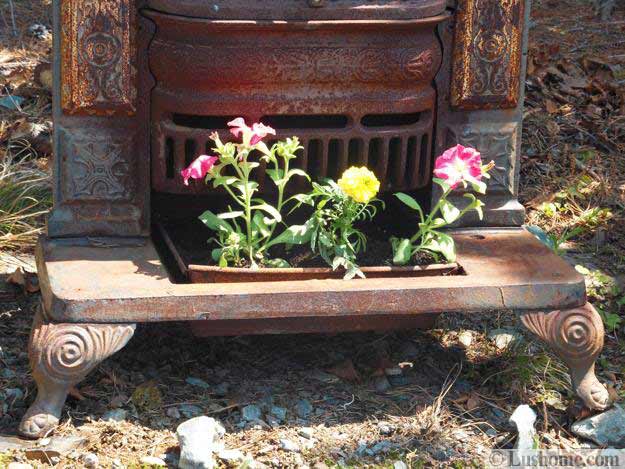 Blooming plants overflowing out of the oven look charming. Add some cute accents, small garden decorations or crafts to personalize your creative design. Painted rocks, colorful letters or numbers are original and cute ideas for decorating your recycled stove.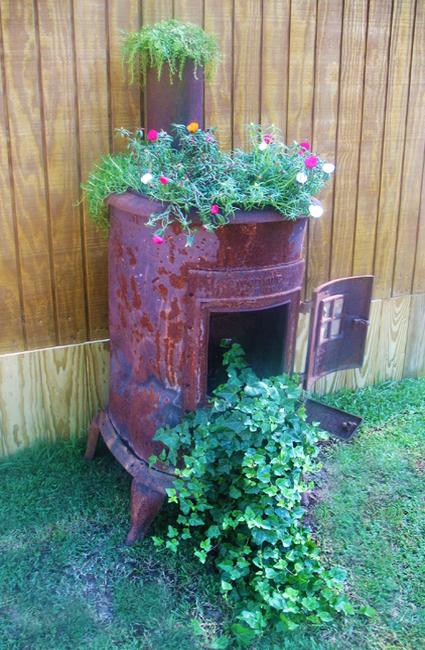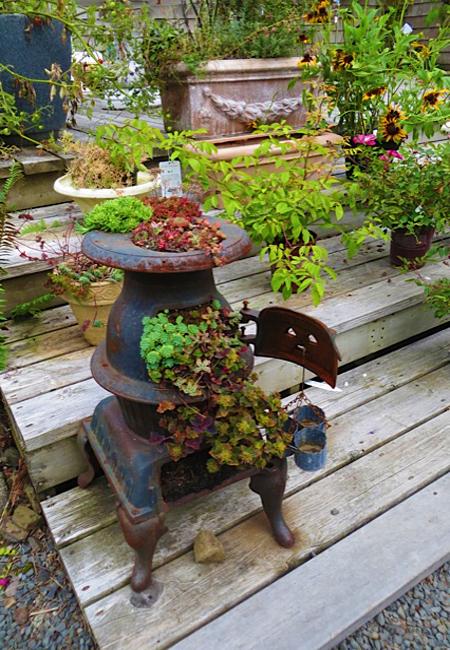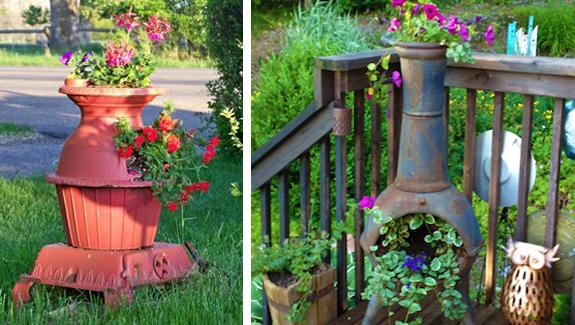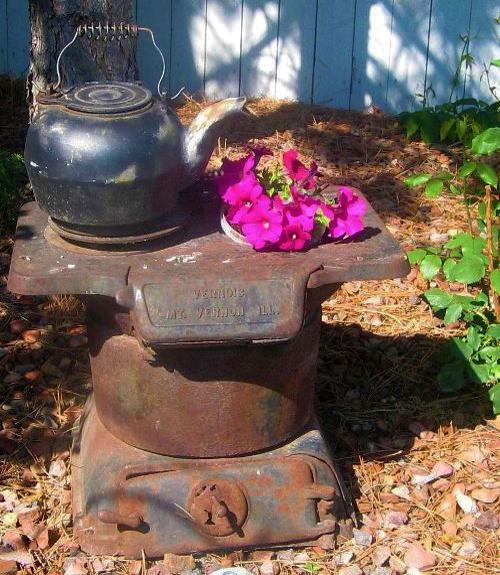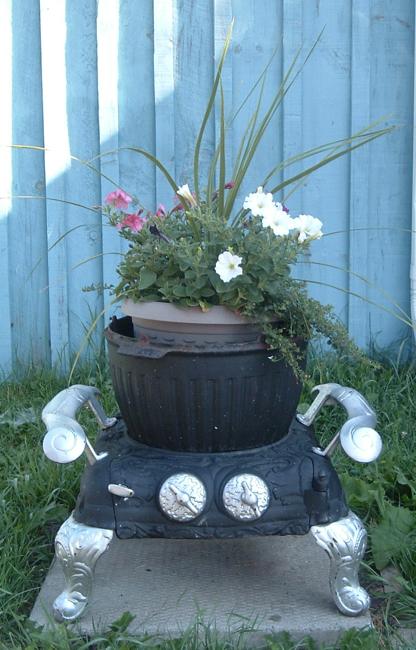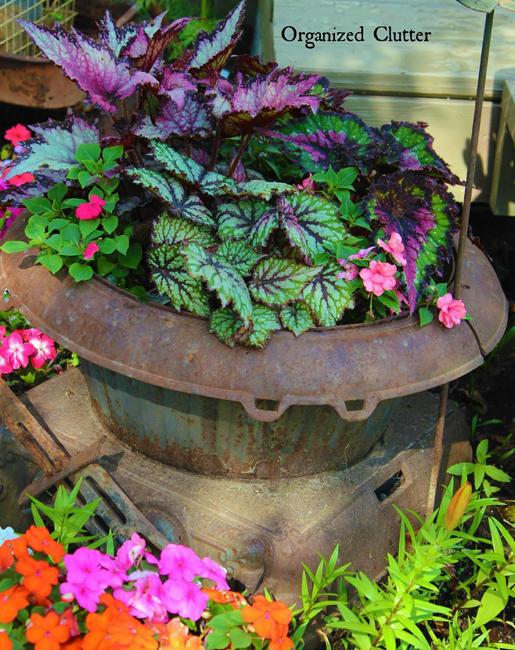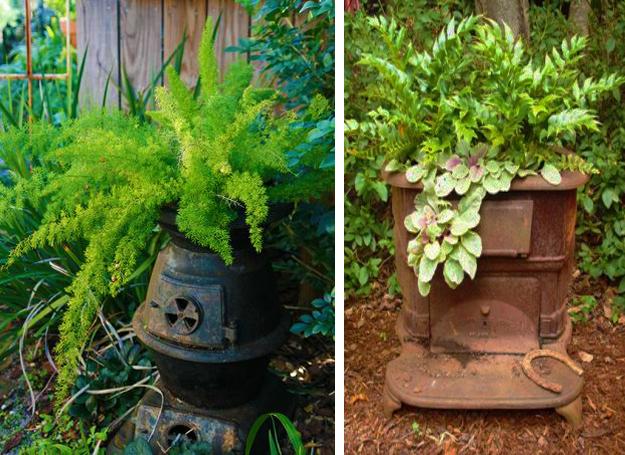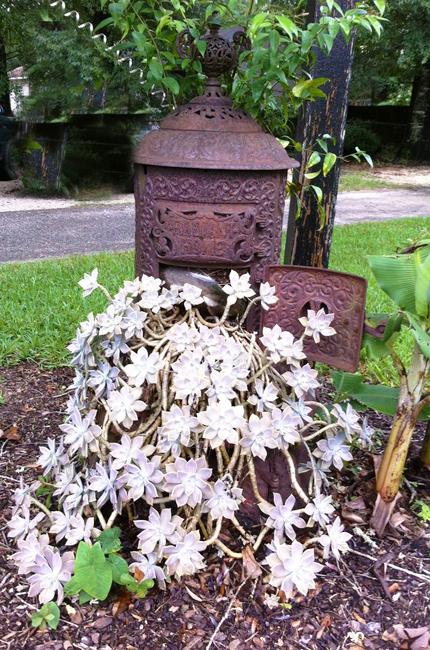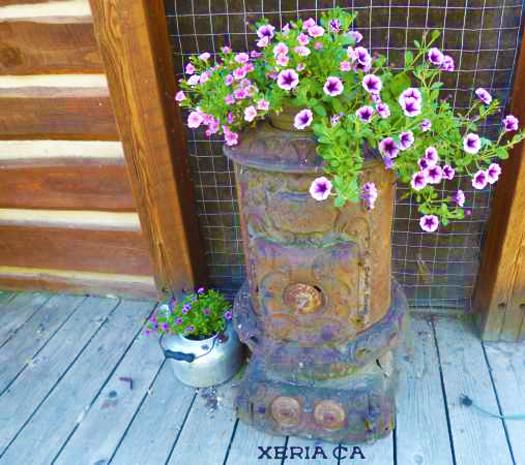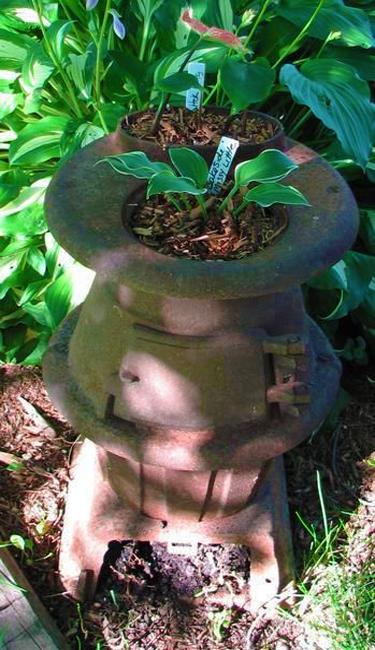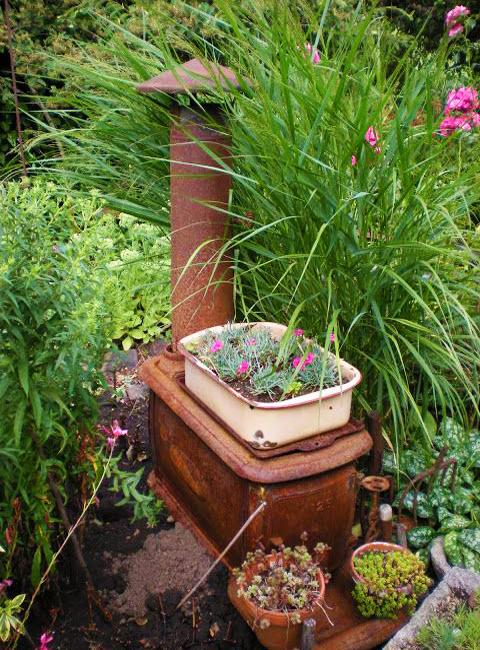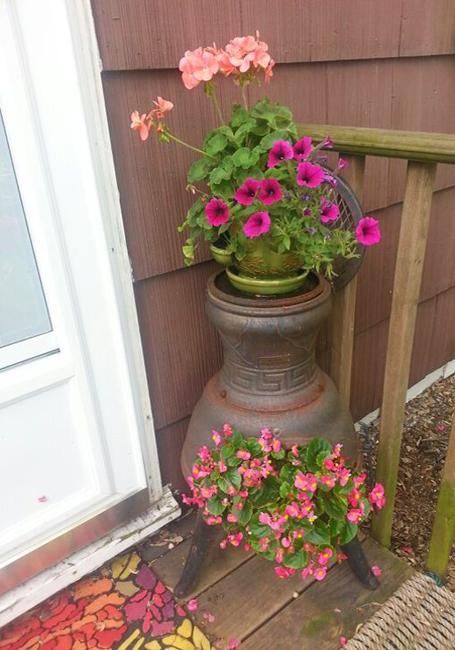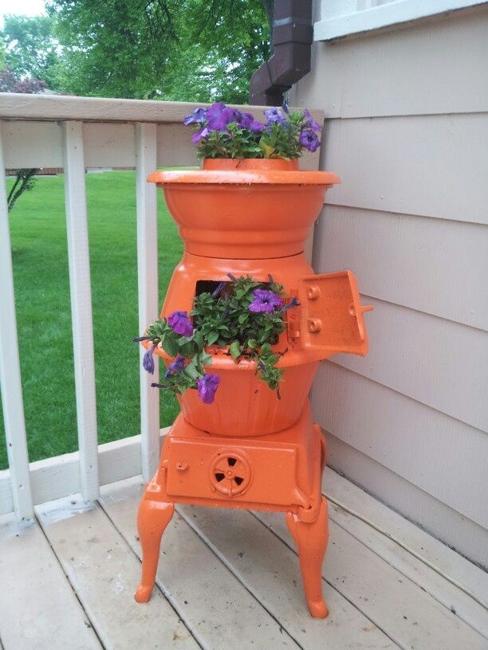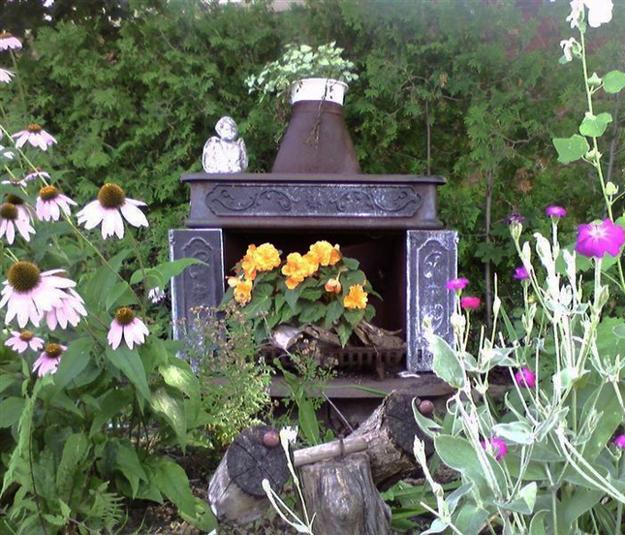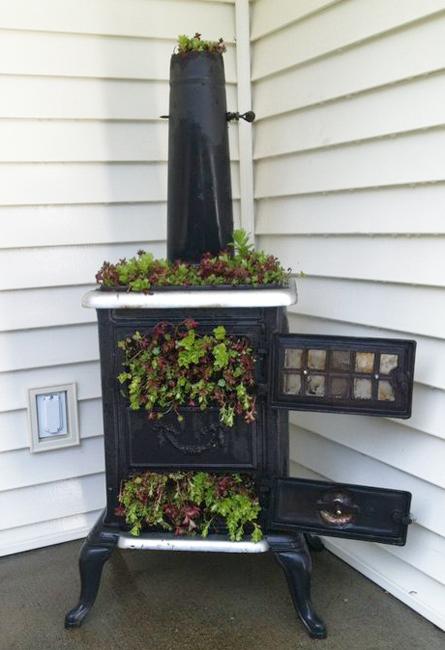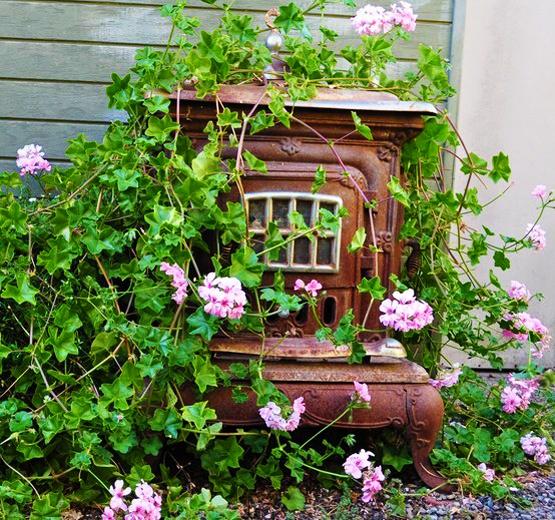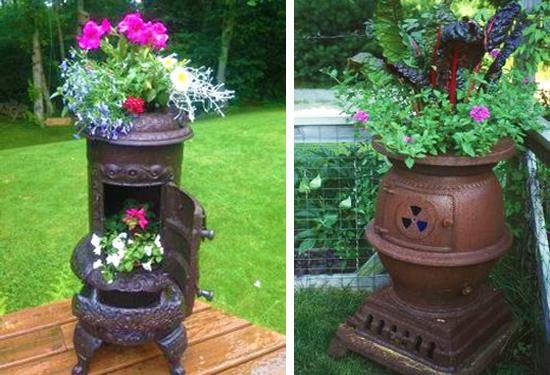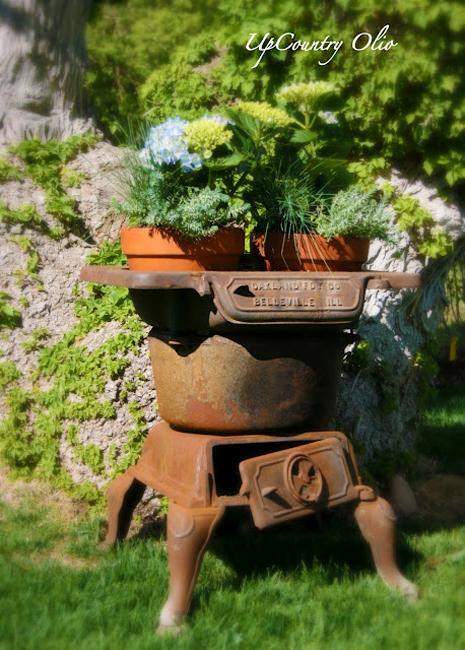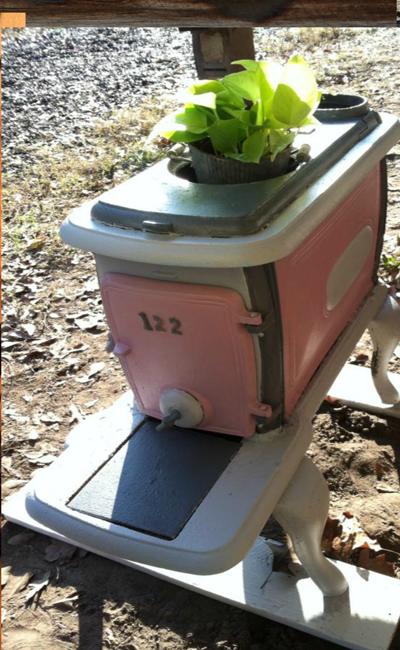 Winter backyard landscaping is about designing peaceful and beautiful outdoor spaces that celebrate natural beauty and provide a habitat to protect...
and enjoy free articles sent to your inbox