Stone Fire Pits, Beautiful Design Ideas to Bring Life and Romance into Backyards

Decorating Ideas

Lights Appliances

Outdoor Living
Yard landscaping with rocks and drift wood, beautiful stone fire pit design
landscaping rocks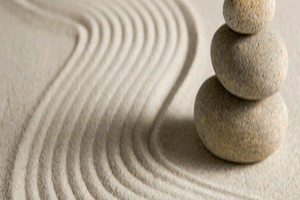 Stone fire pits are ideas that can dramatically change backyard designs bringing lifeless spaces into inviting and exciting areas. A fire pit seating area is where your family and friends can hang around for hours in every season, talking, barbecuing, and enjoying the lovely outdoors. Here is the Lushome collection of beautiful fire pit designs built with stones to inspire you to add the warm feature to your backyard landscaping.
A stone fire pit is one of the things that can make a big difference between cold and warm spaces. You can constantly use a fire pit or from time to time, but it is always ready to provide an excellent spot for entertaining and relaxation. Stones are gorgeous materials that add unique textures and forms to backyard landscaping and make guests and family members gaze and admire the beauty of the natural materials.
Cozy outdoor seating areas built around a metal or concrete fire pit
Beautiful yard landscaping ideas adding beach stones to modern backyard designs
Small rocks, inspiring summer decorating ideas
Stone fire pit designs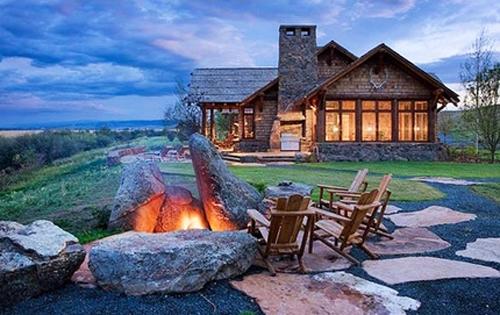 A stone fire pit is an impressive yard feature that you can have in your garden or backyard. Stone fire pits show various attractive designs, from primitive to complex and artistic ideas. Stone fire pit designs blend modern with the past and create connections between generations. Stones are long-living, gorgeous, and meaningful ideas for building a fire pit.
Stone garden paths, design ideas
Fire pits creating cozy outdoor seating areas, modern backyard designs
Stone walkways, beautiful landscaping ideas
Stones in yard landscaping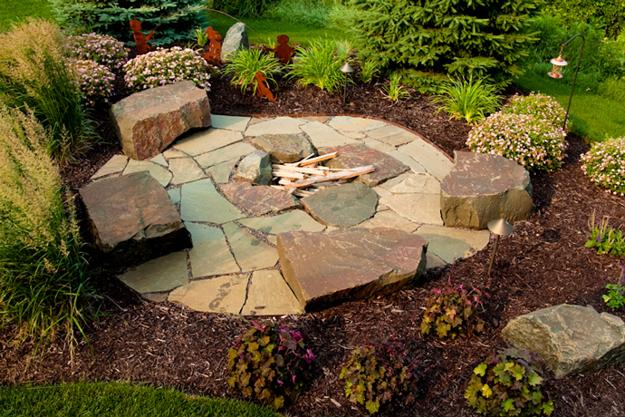 Stones allow various fire pit designs, and even simplified arrangements create eye-catching details in backyards and gardens. There are no limits to fire pit designs, and stones arrangements make cozy outdoor seating areas that always look impressive, welcoming, and warm.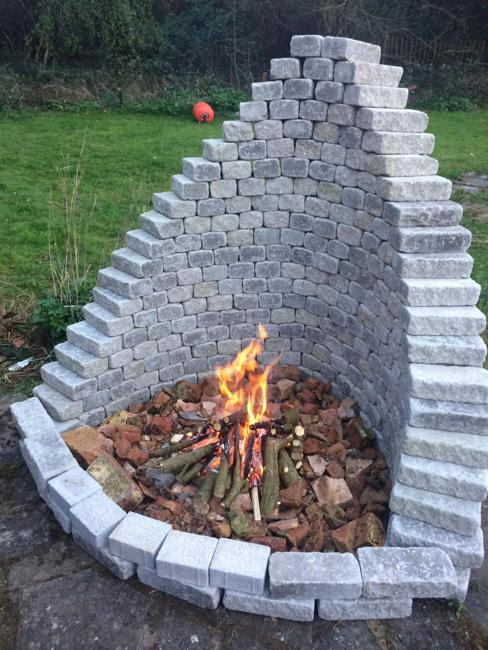 Outdoor seating areas with a fire pit
A stone fire pit is a perfect idea for balancing and harmonizing yard landscaping. The mesmerizing flame attracts people, seducing them with warmness and a mysterious, gorgeous look. Stone fire pits are universally attractive, versatile, and romantic. People love the natural way of how they spread warmth to the surroundings and create an intimate atmosphere.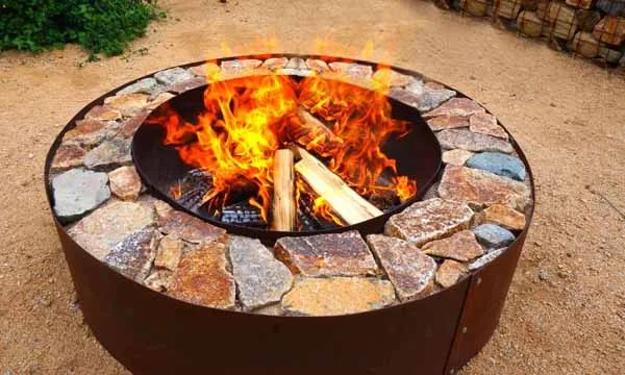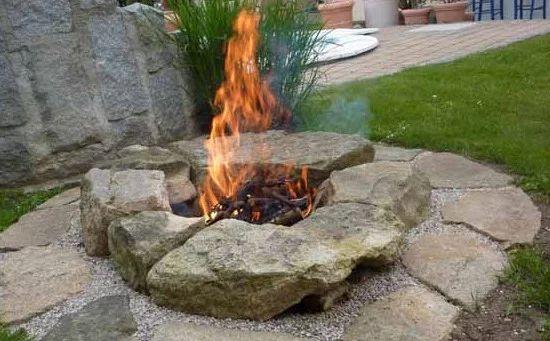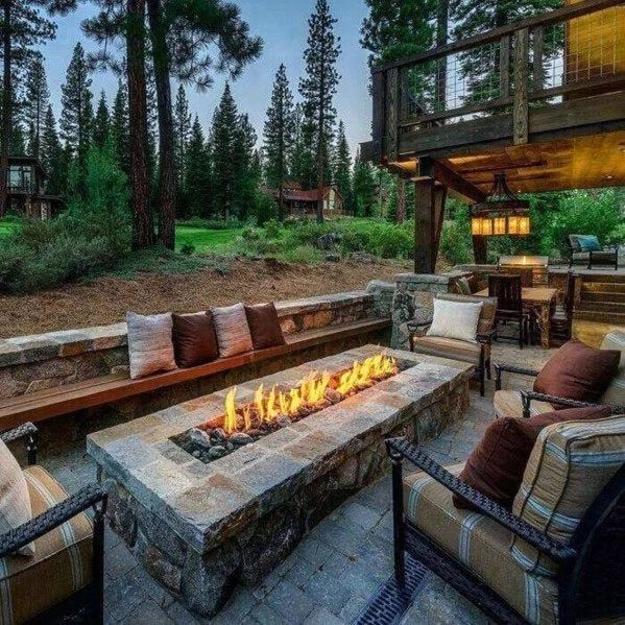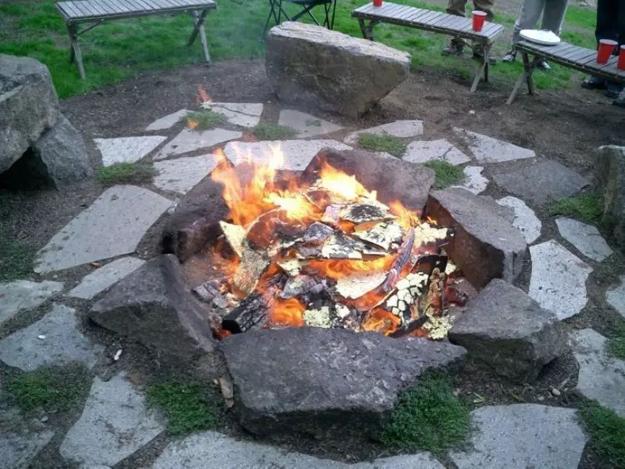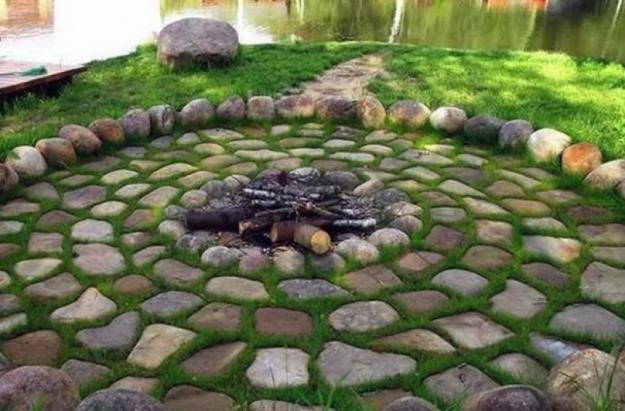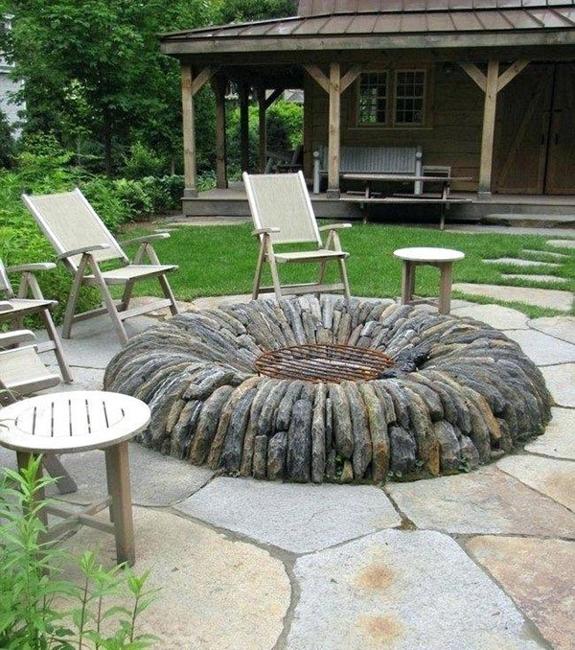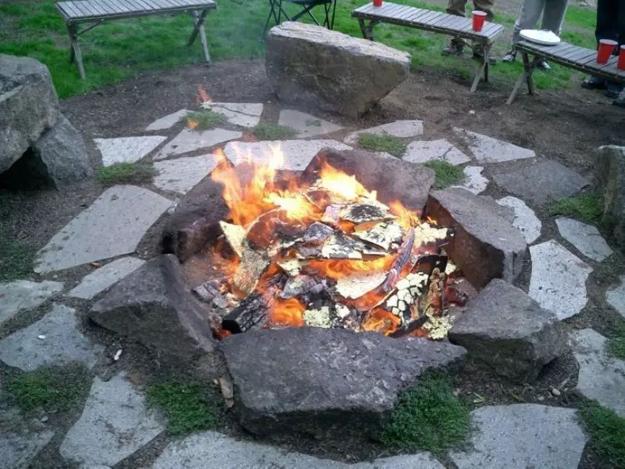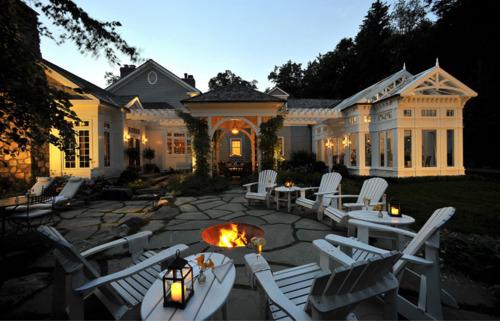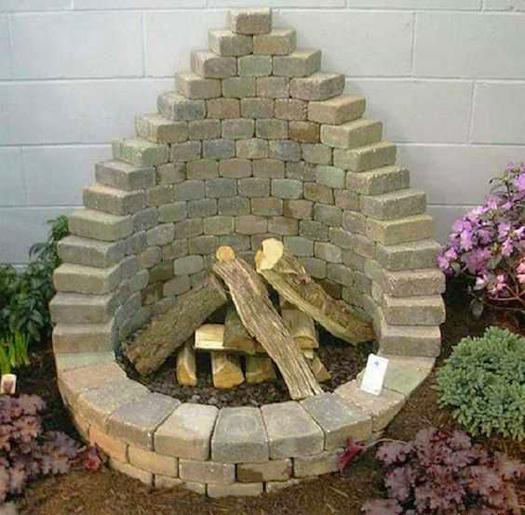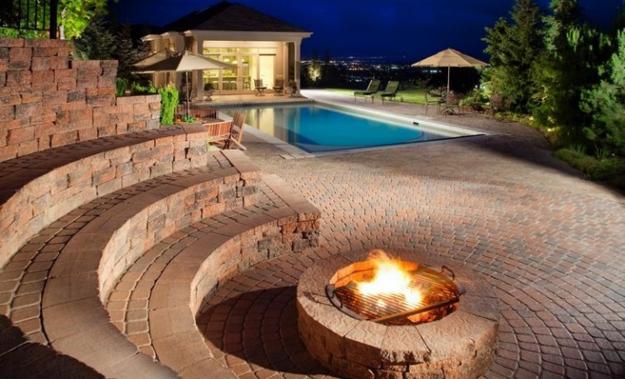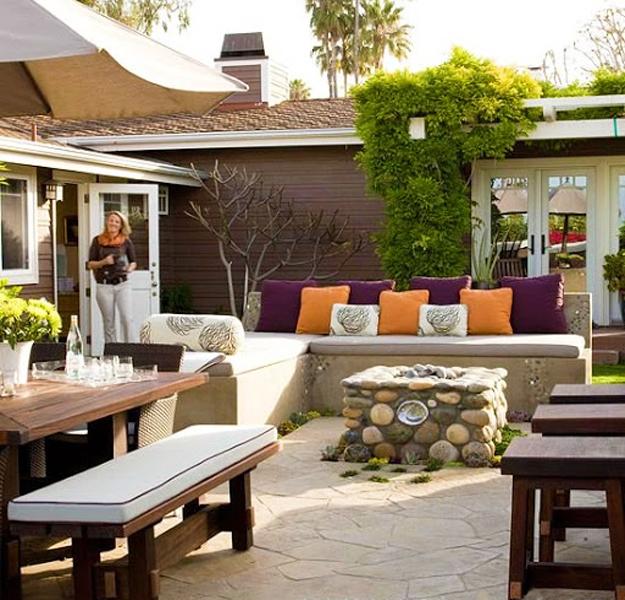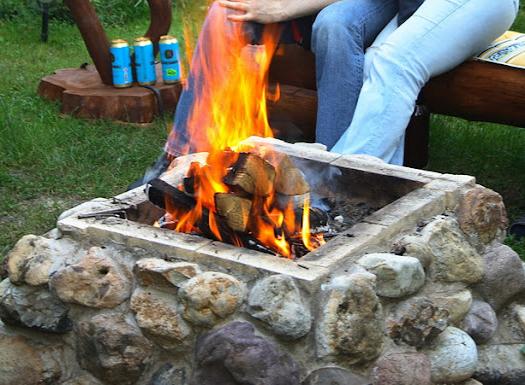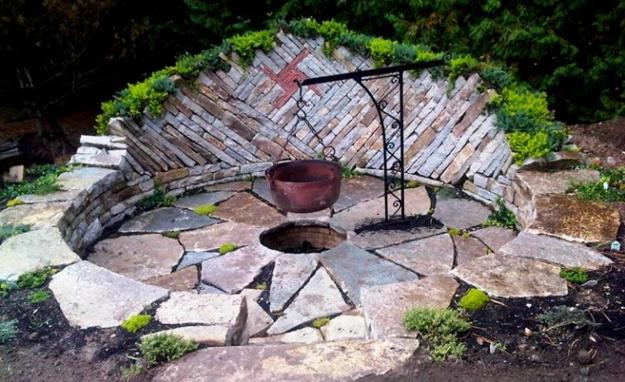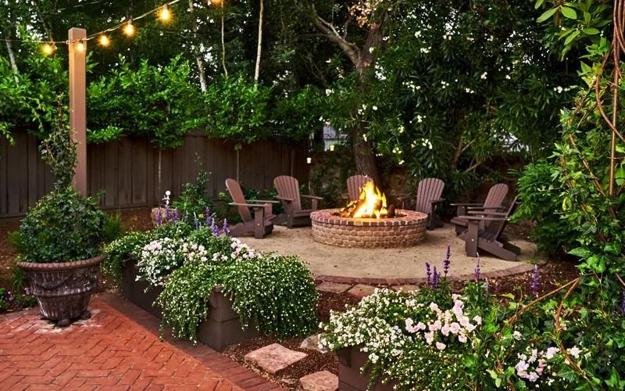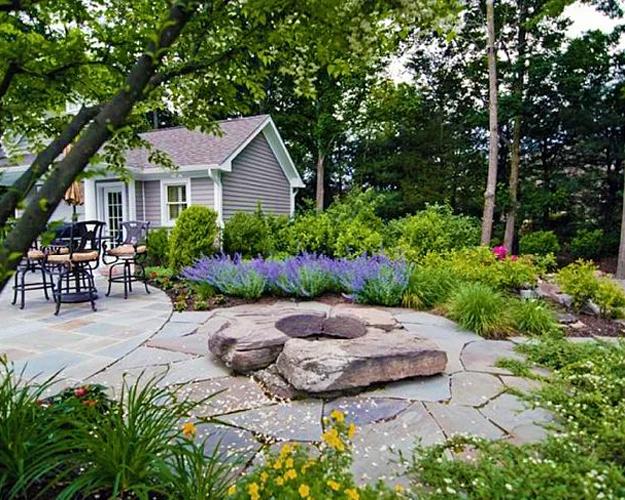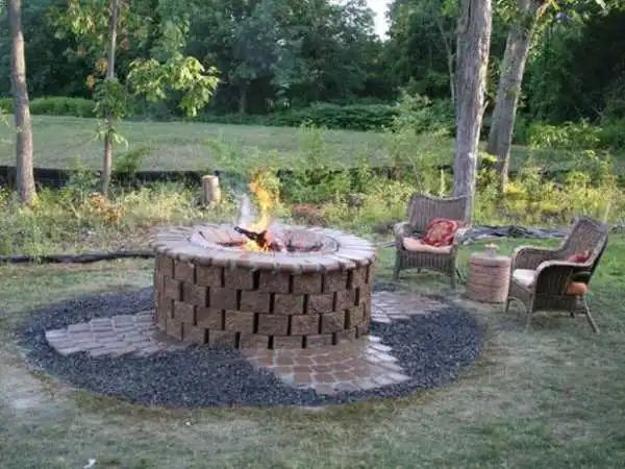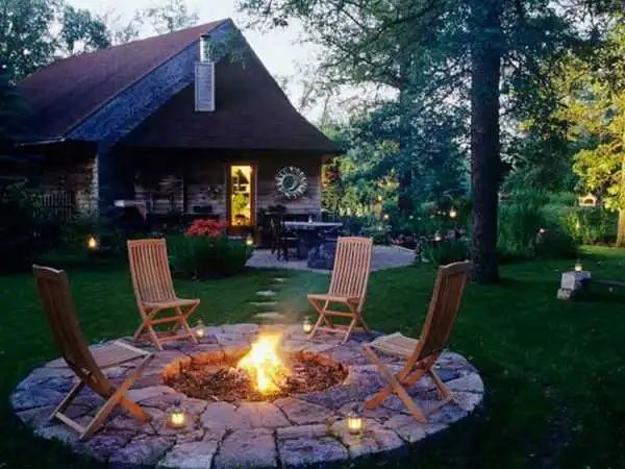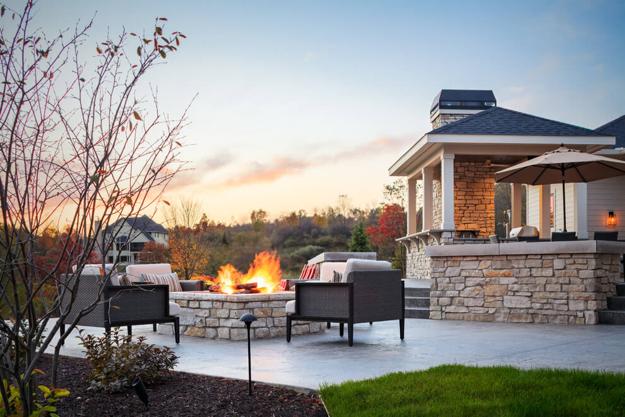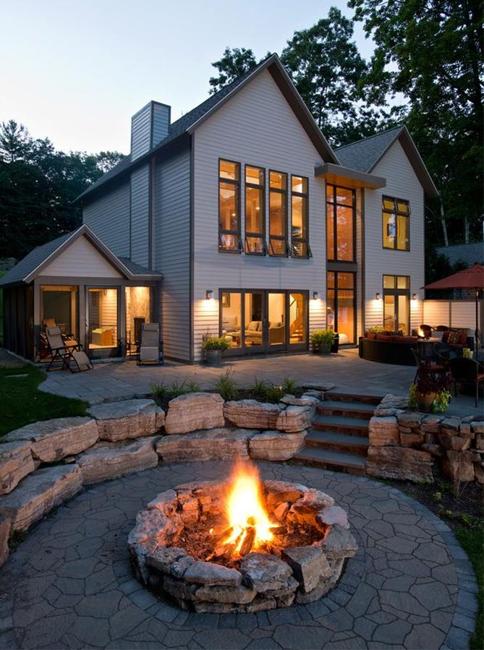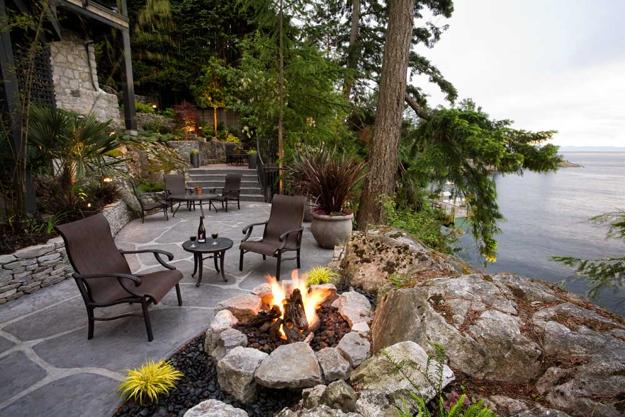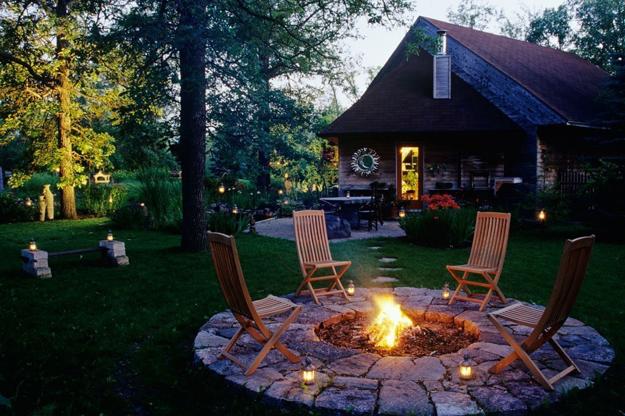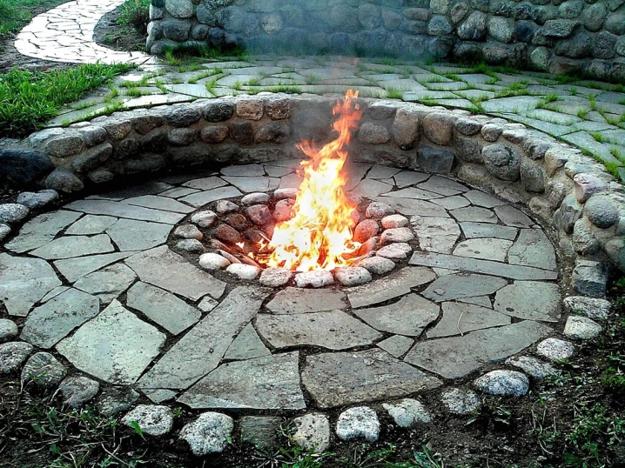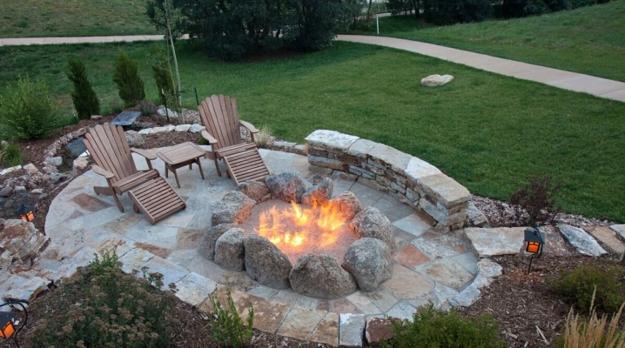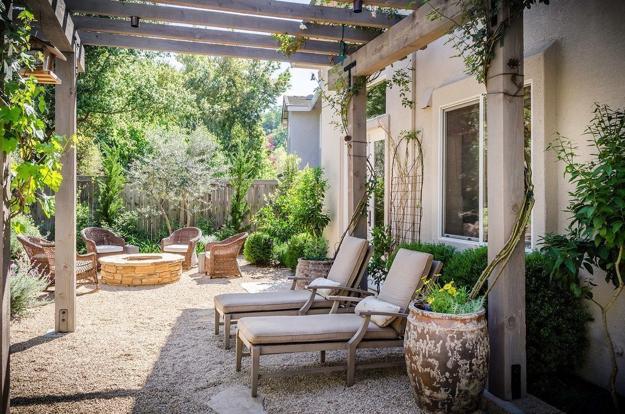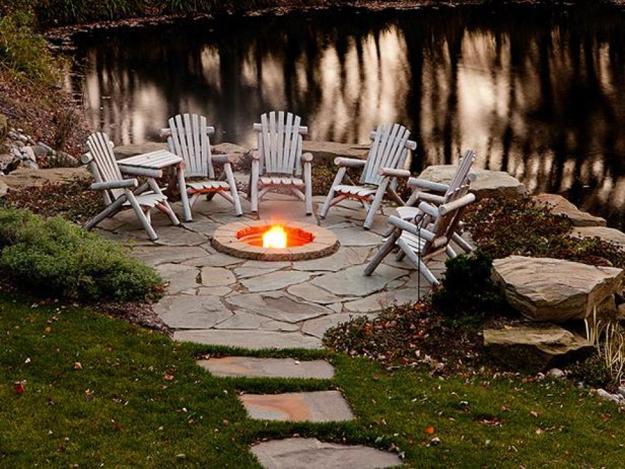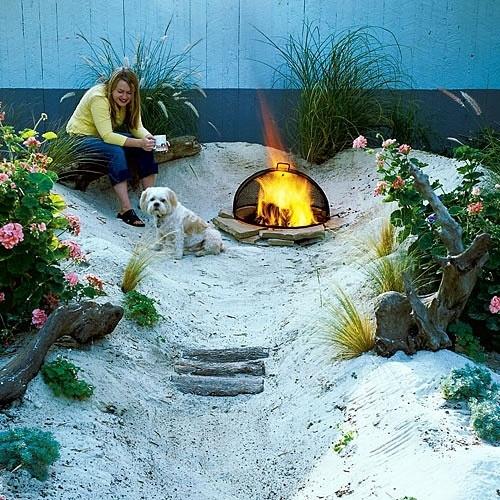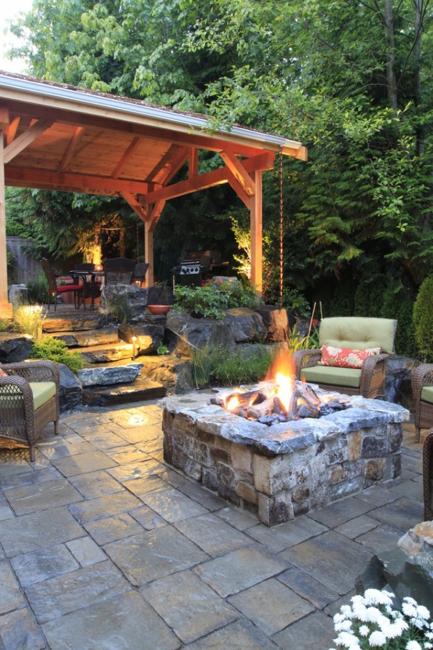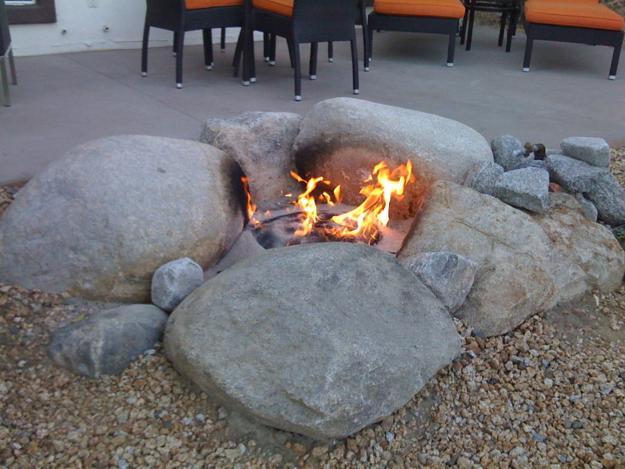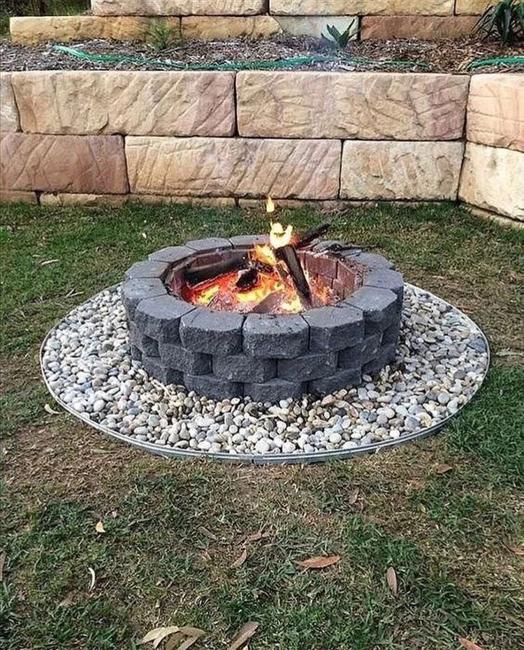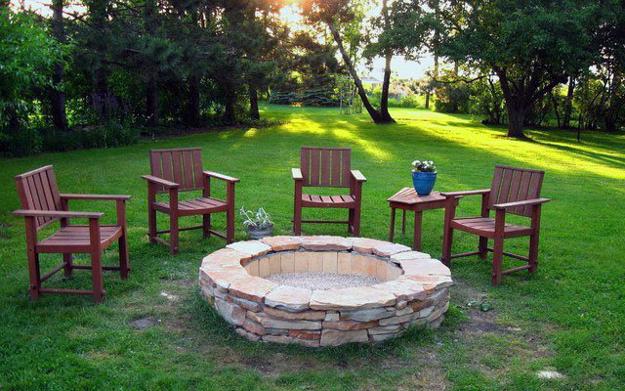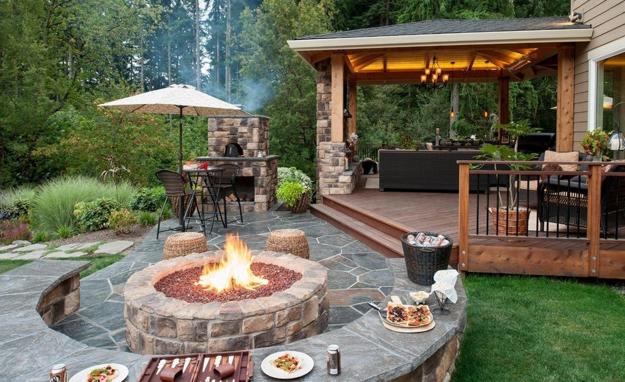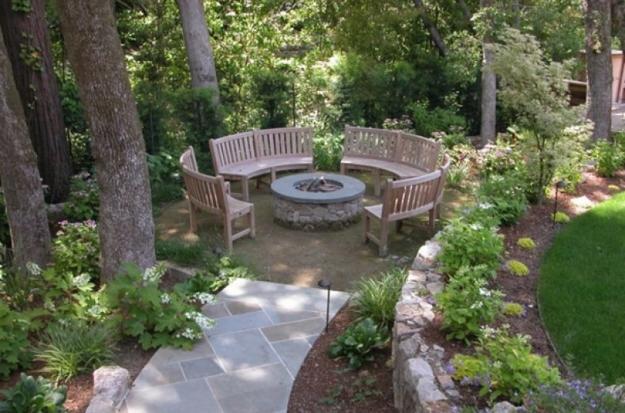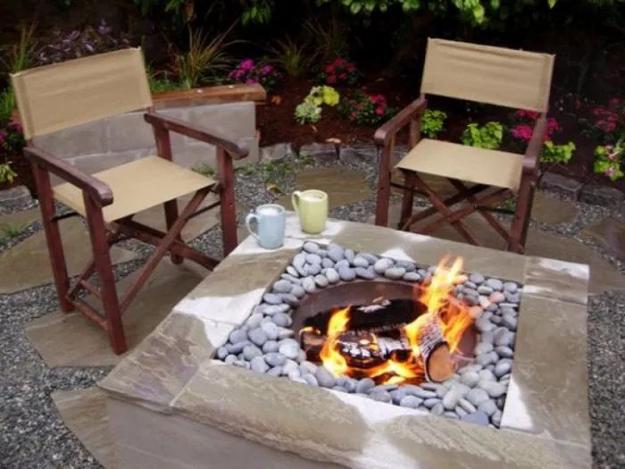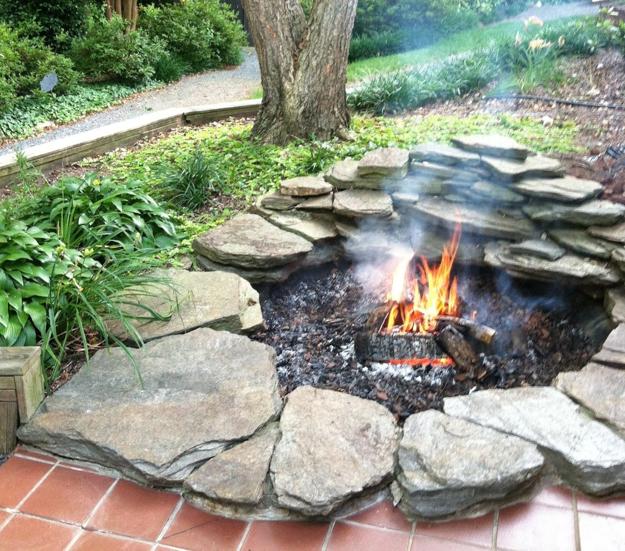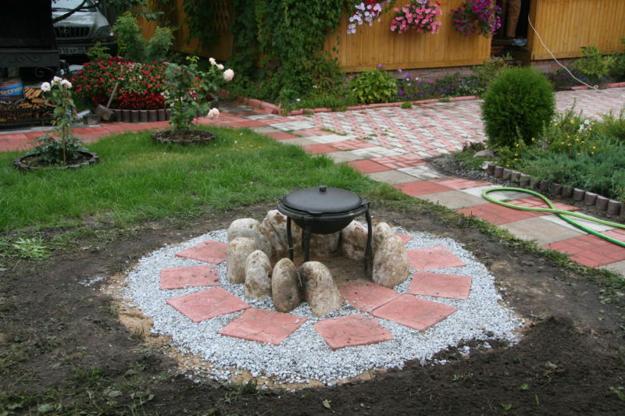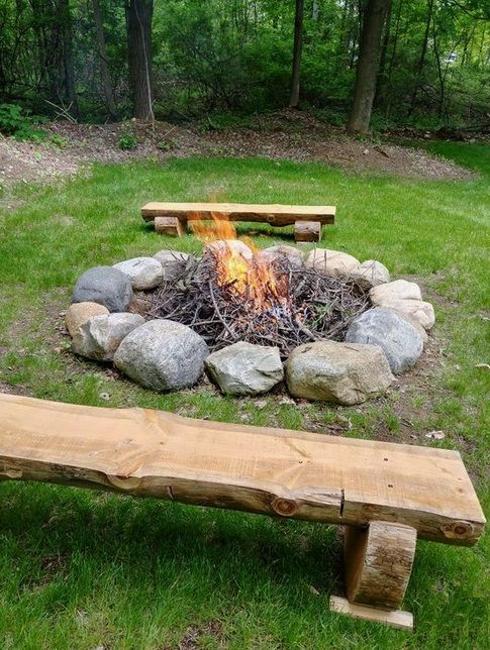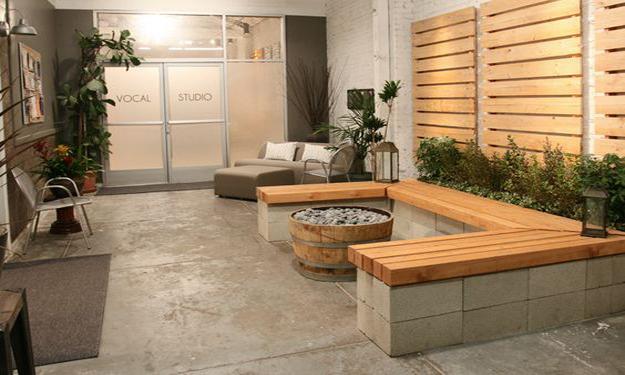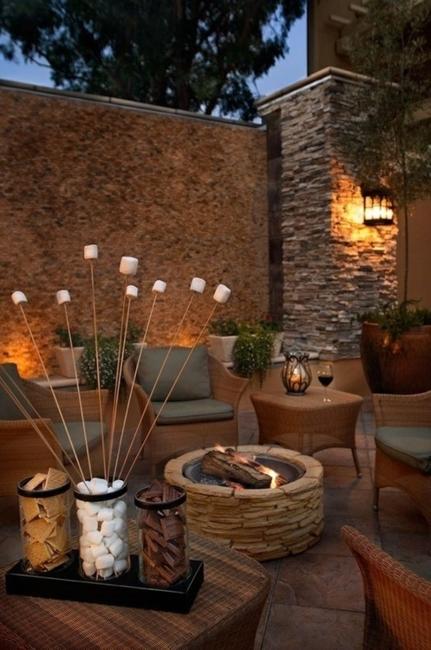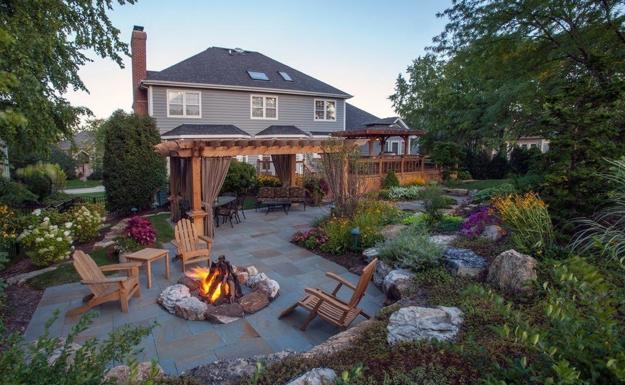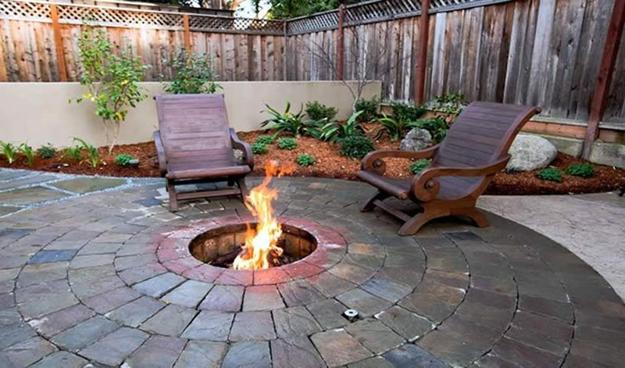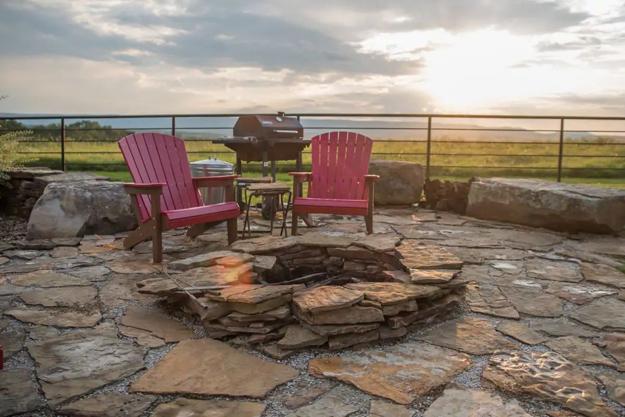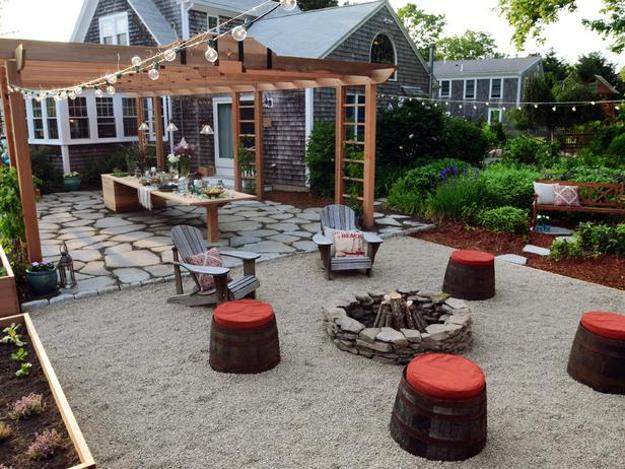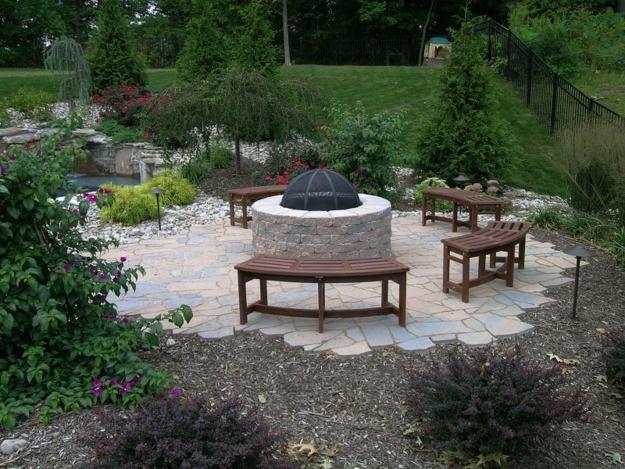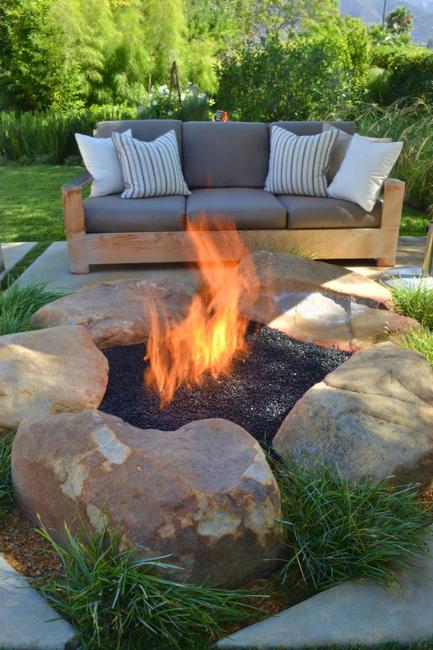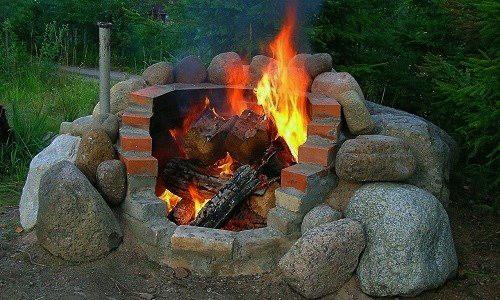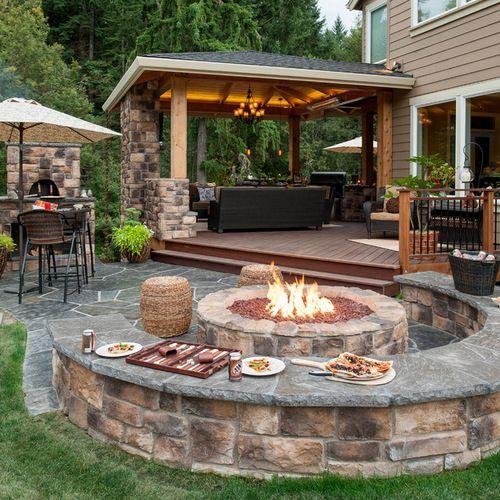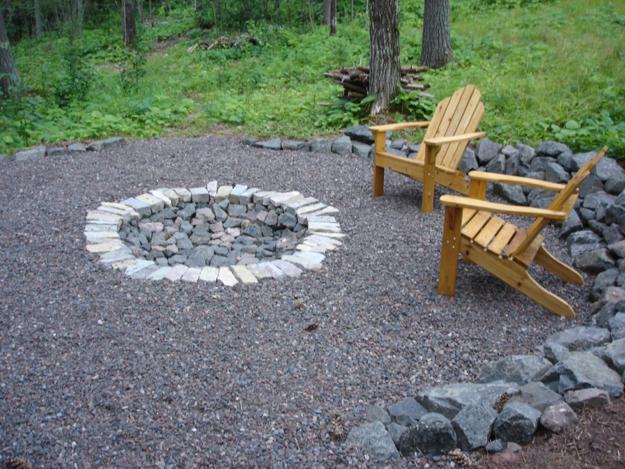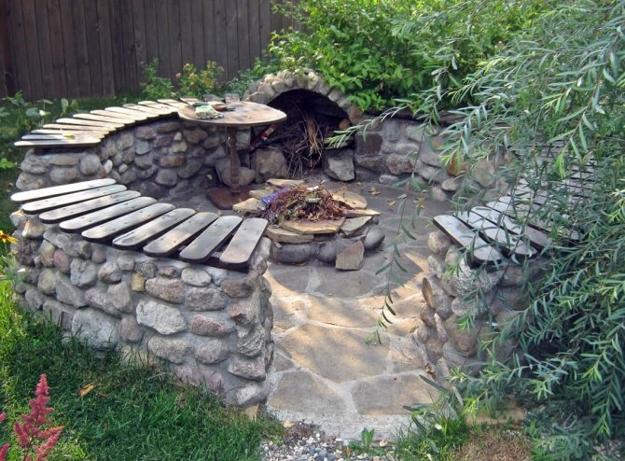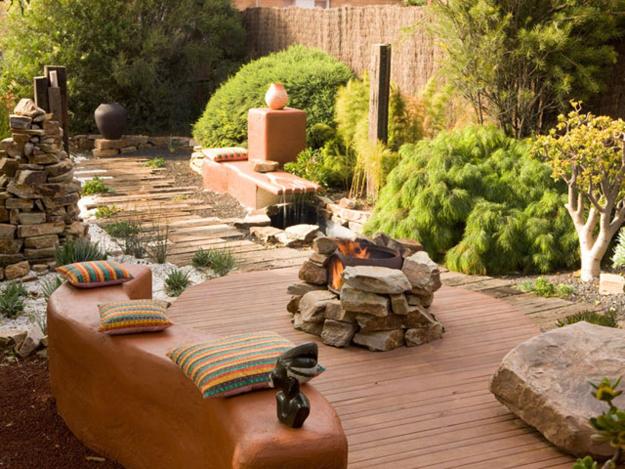 More from backyard landscaping

Beach-style swimming pools are gorgeous water features that add a unique look and comfort to modern yards. Complete with rim-flow waterfalls,...
and enjoy free articles sent to your inbox