55 Stone Garden Paths, Straight and Shapely Walkway Design Ideas

Decorating Ideas

Outdoor Living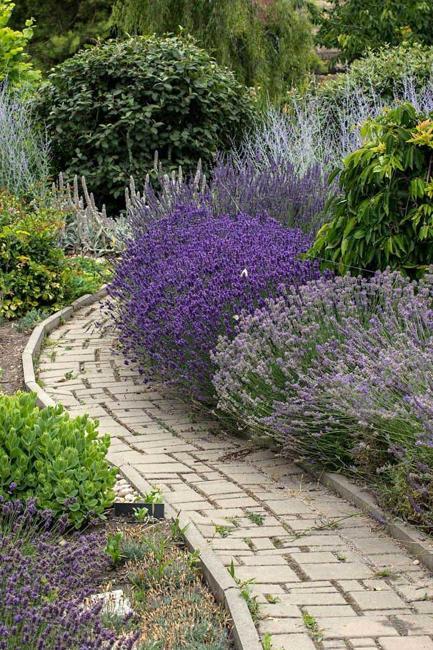 Beautiful stone walkway with plants along the sides, creative curvy garden path idea for good Feng Shui
feng shui for wealth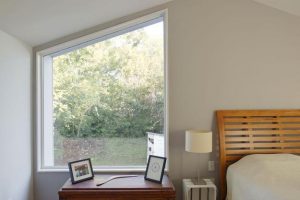 A walkway made of natural stone, concrete pads, or bricks shares magic found in the fairy-tale garden paths. Properly placed, beautiful stones last for generations adding fabulous accents to garden designs. If you think of building a stone path in your garden, consider flagstone, uncut stones, paving stones, concrete, or bricks, as attractive, unique materials bringing character into gardens and backyard designs. Each type of stone creates an entirely different outdoor floor. Check out the Lushome collection of linear and curvy garden paths and find visual inspiration for your outdoor living spaces.
Stone garden paths are functional and easy to maintain. Although linear walkways are perfect for classic garden designs and contemporary paths, curves look charming and surprising. Curvy walkways and garden paths are good Feng Shui designs, harmonizing outdoor living spaces and attracting good luck. Here are some design ideas that bring visual inspiration for creating your stone walkway or garden path.
Strewing several stone steps through your garden makes it easy to walk after rain and reduces the effect of compacted soil. Beautiful stepping stones help with rainwater runoff. Water can flow between stepping stones, bricks, and small concrete pads. Stone garden paths and walkways allow the water to soak into the ground around them.
Stone walkways and garden path ideas
Beautiful garden path designs and yard landscaping with pebbles
Creative garden path design ideas
Stone walkways and garden paths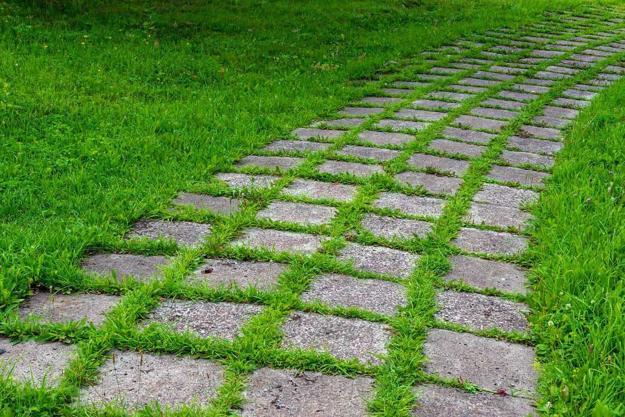 When deciding on how to create your garden path, match it to the look of your home,  garden, and backyard designs. A cottage country look works with old bricks, which show some attractive signs of weathering. Formal or contemporary walkways ask for new bricks and concrete pads that enhance the atmosphere. Also, you can mix garden path materials to add interest to outdoor living spaces and compliment your home with a creative patchwork design.
Natural landscaping ideas, garden paths
Unique landscaping ideas and garden path designs
Inspiring ideas for mixing garden path materials
Shapely walkways and garden paths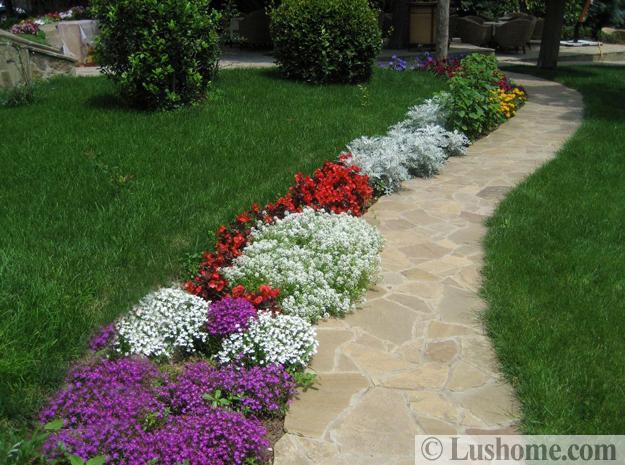 Subtle curves are more appealing to the eye than straight lines. Curvy walkways and garden paths allow wandering through the outdoor home spaces and feel captivated by little surprises along the journey. Potted flowers, attractive shrubs, garden art, signs, and figurines amplify the elegant beauty of a curvy stone path.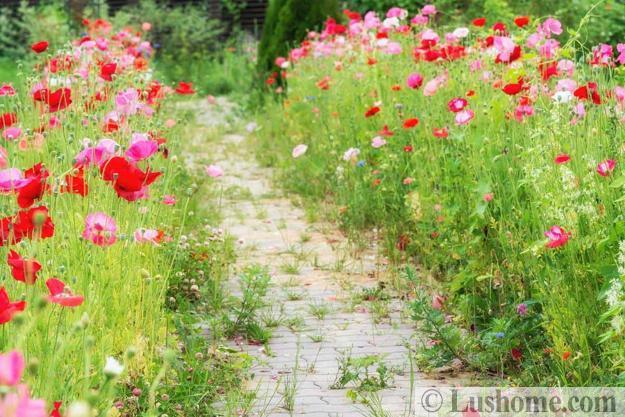 Curves are pleasing to the eyes and look harmonious with yard landscaping. Curved paths stretch small spaces visually and make them seem more spacious than they are. Plants can soften the straight edges filling the cracks and decorating the sides. Fragrant plants such as lavender or lilies increase the enjoyment of walking the garden path.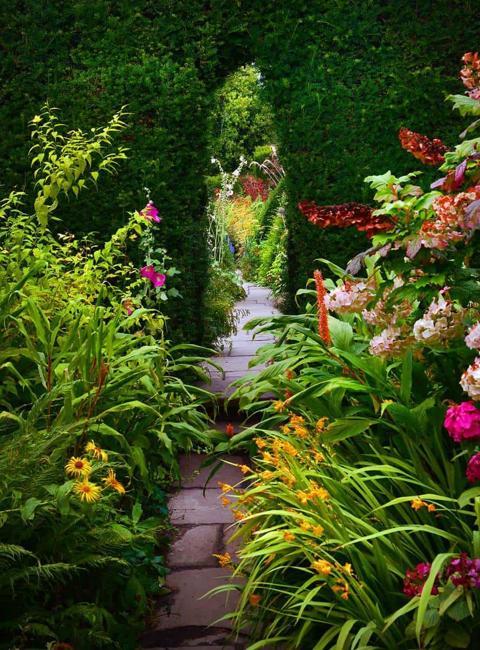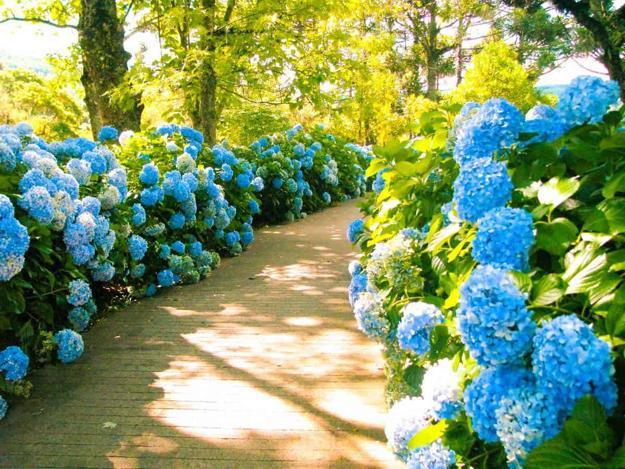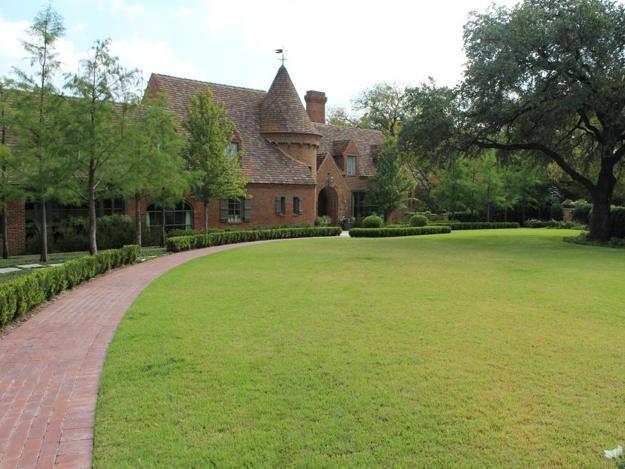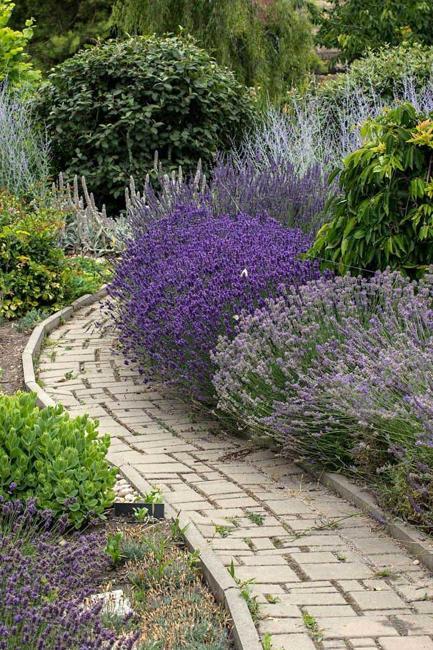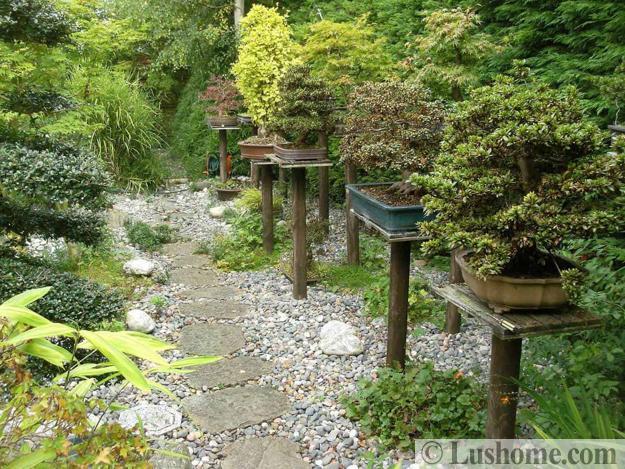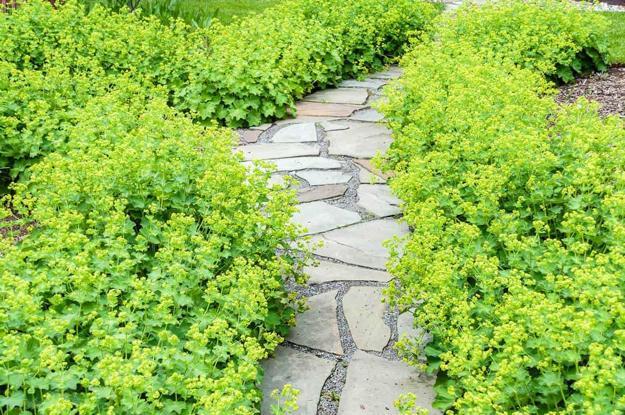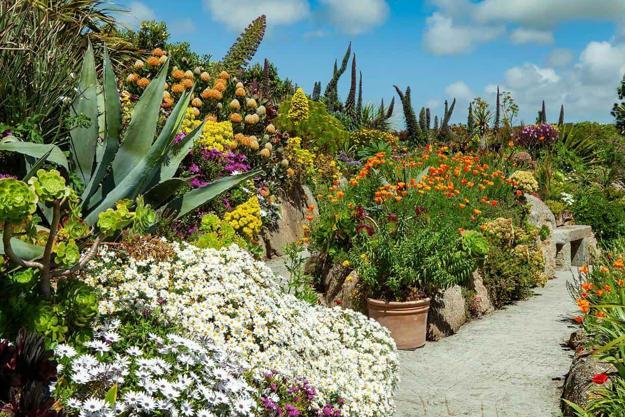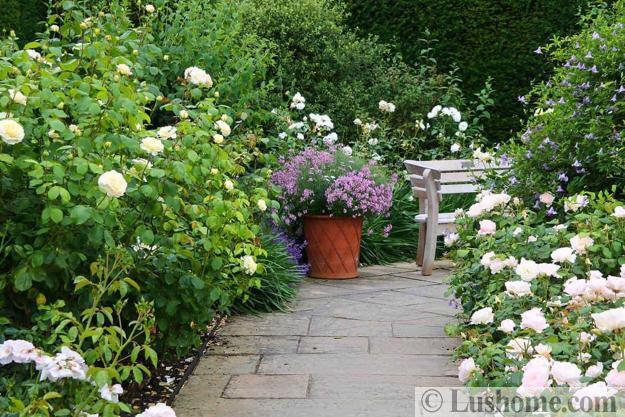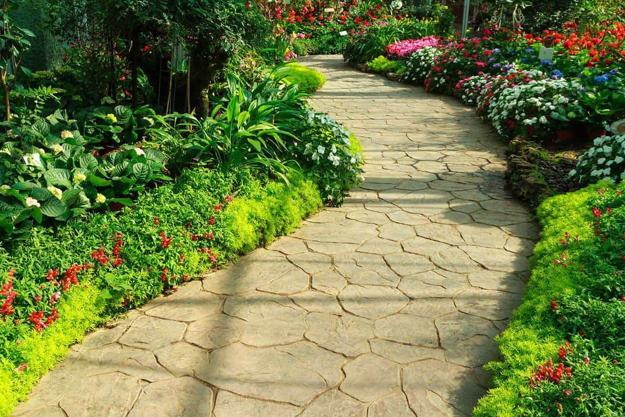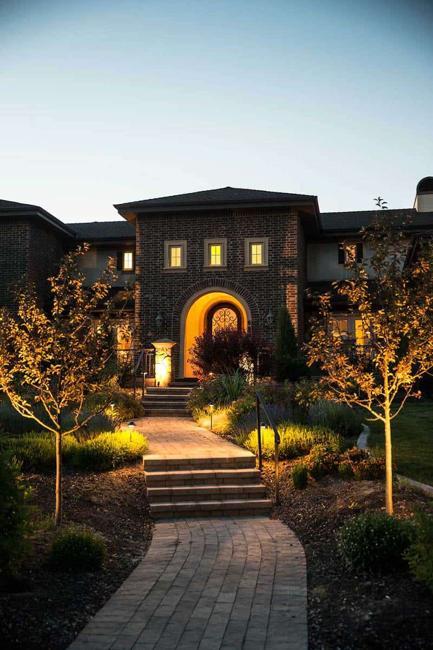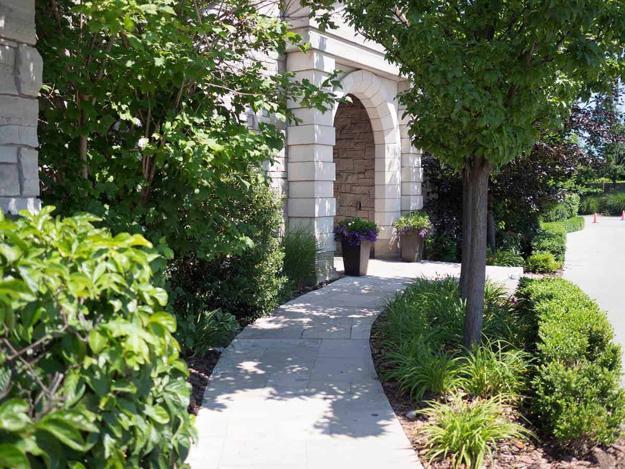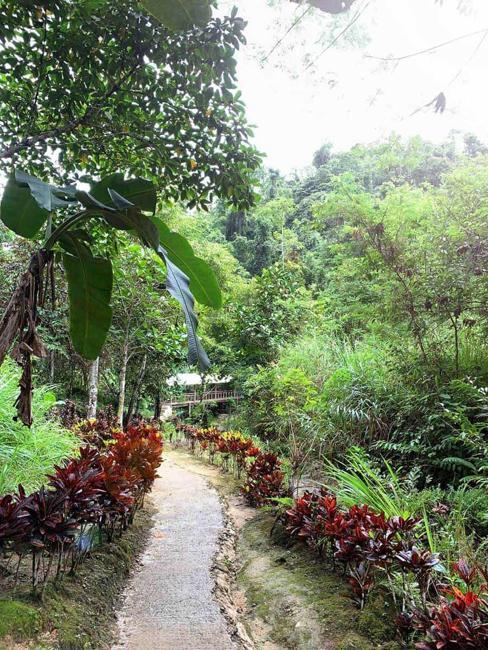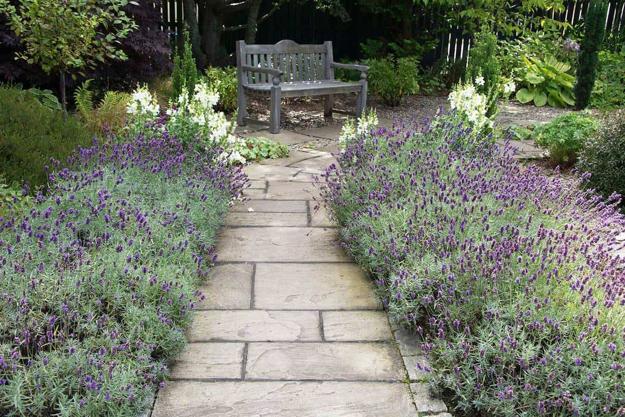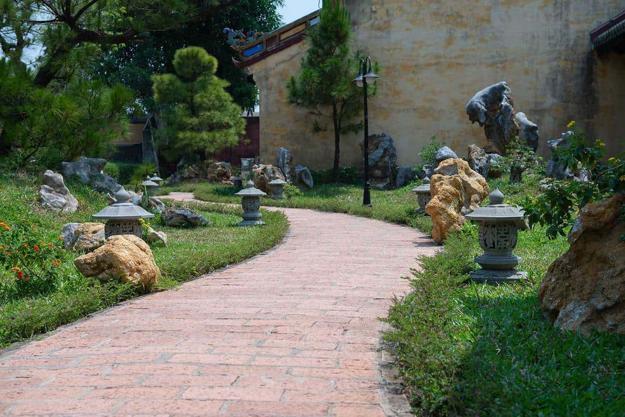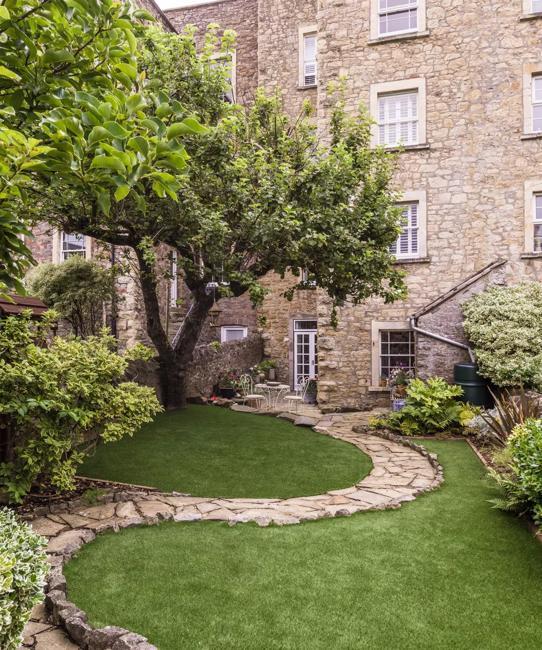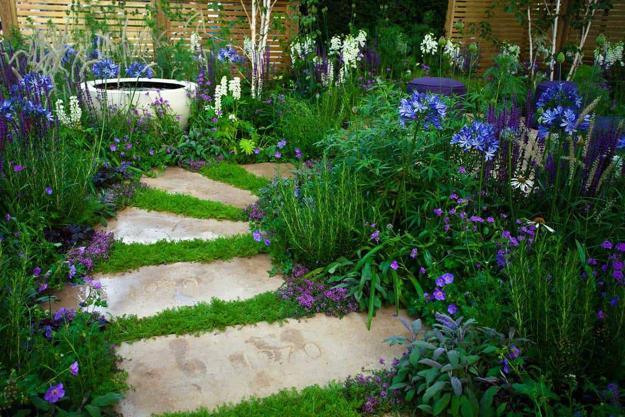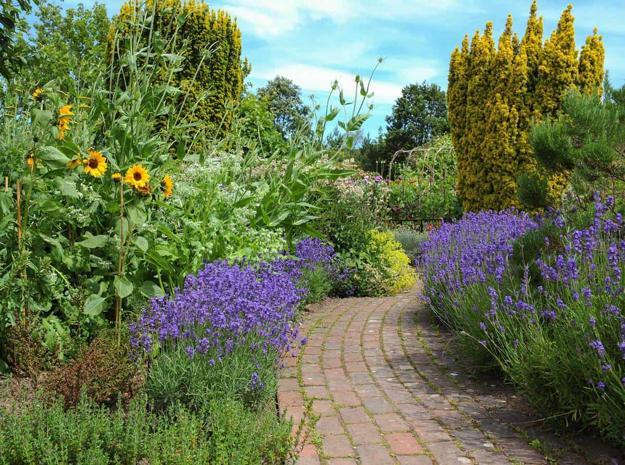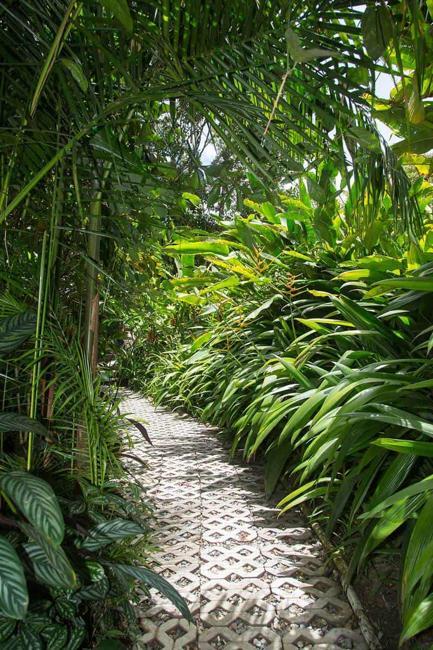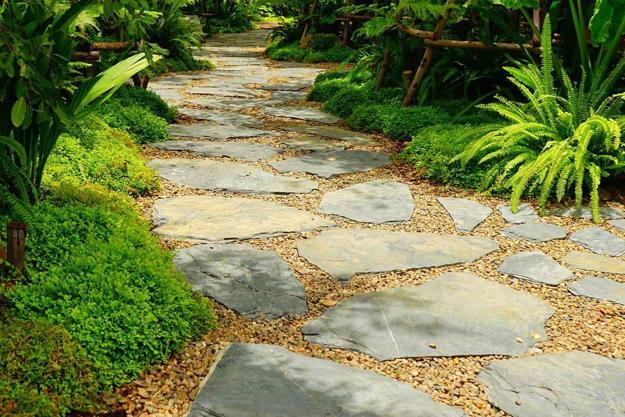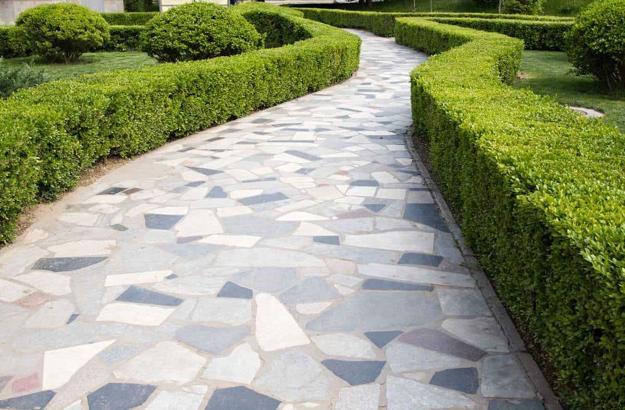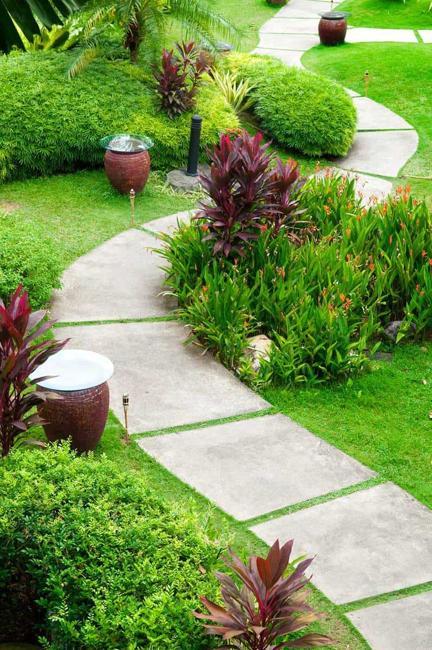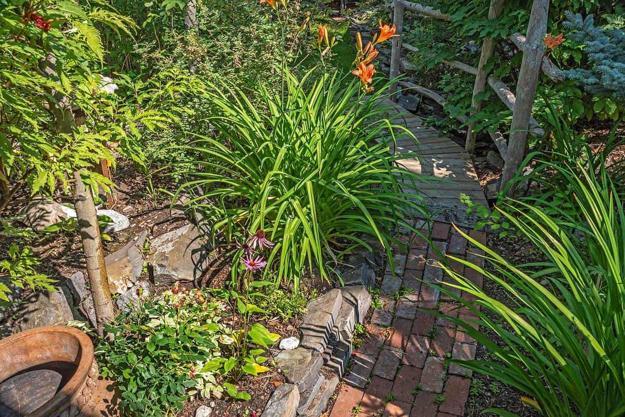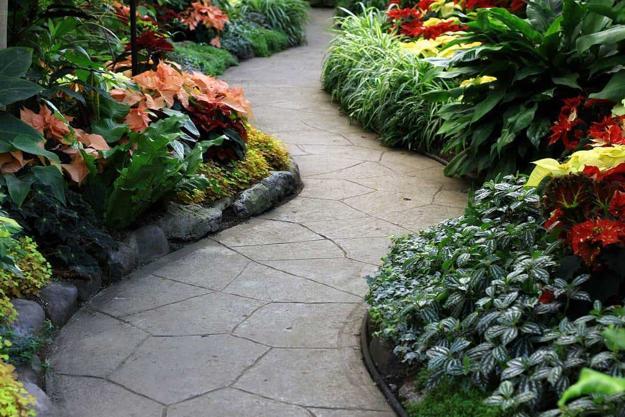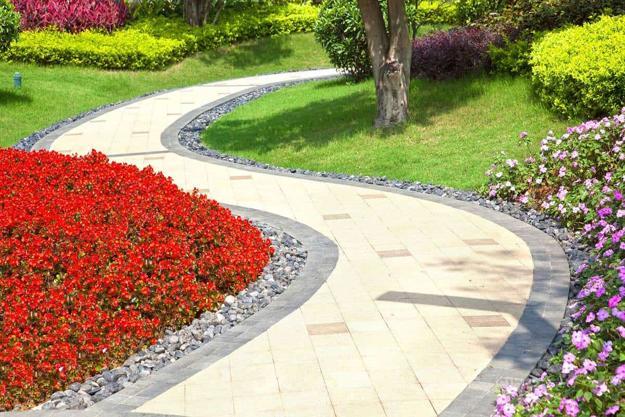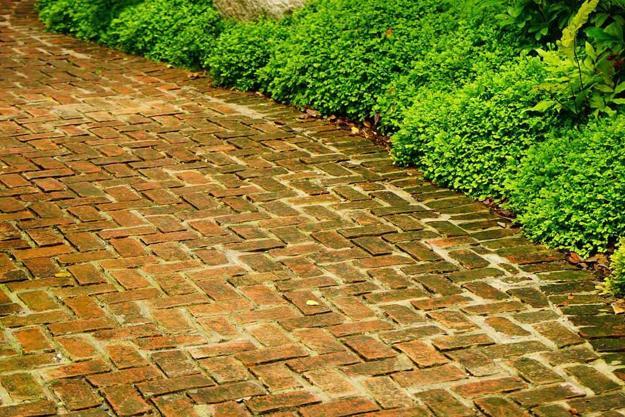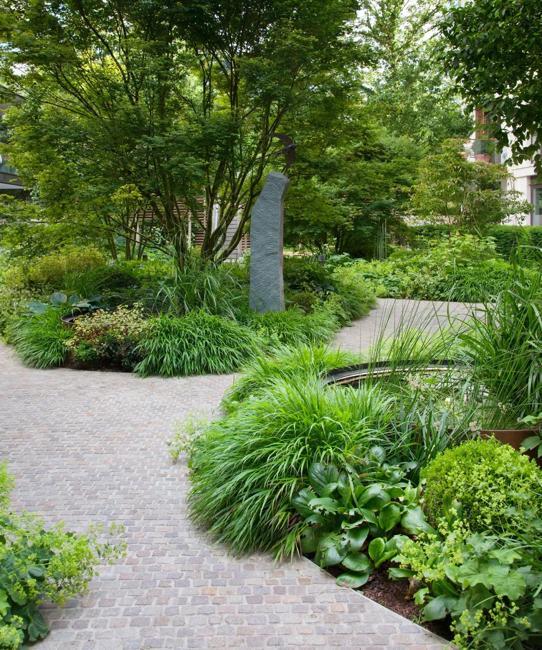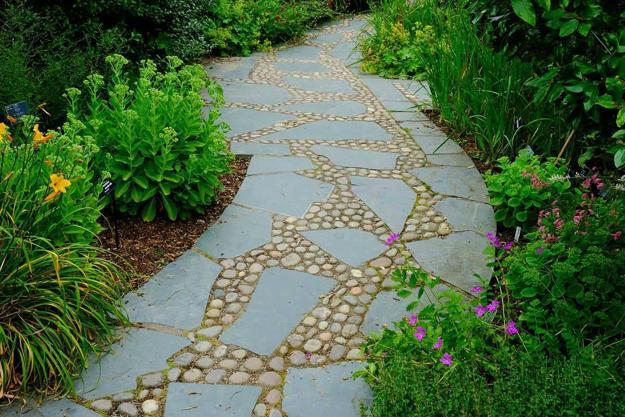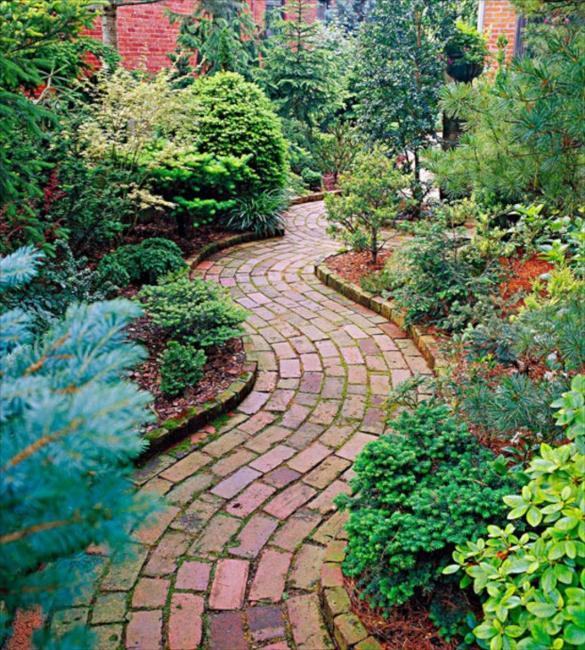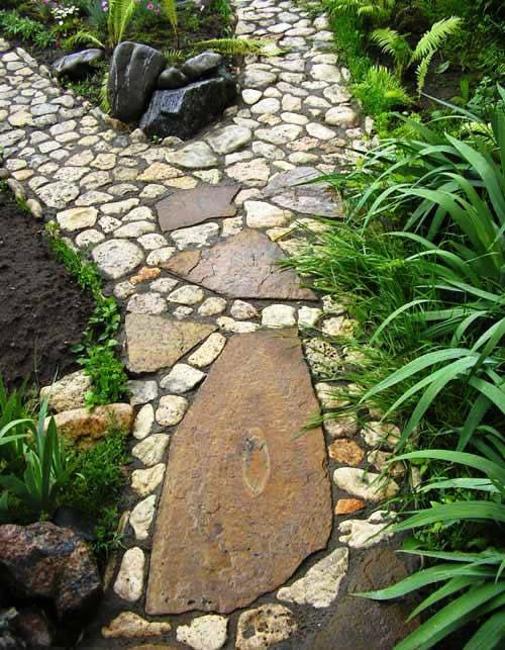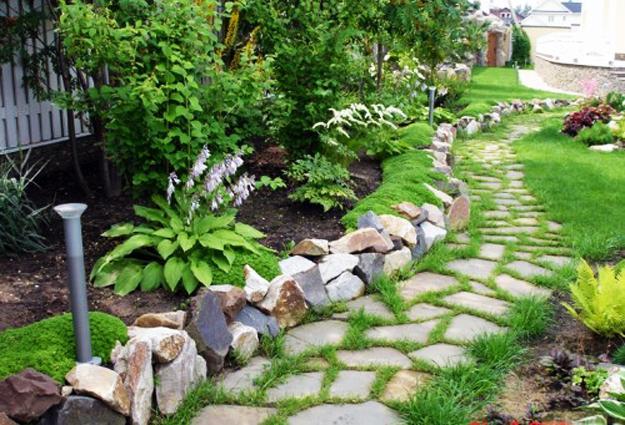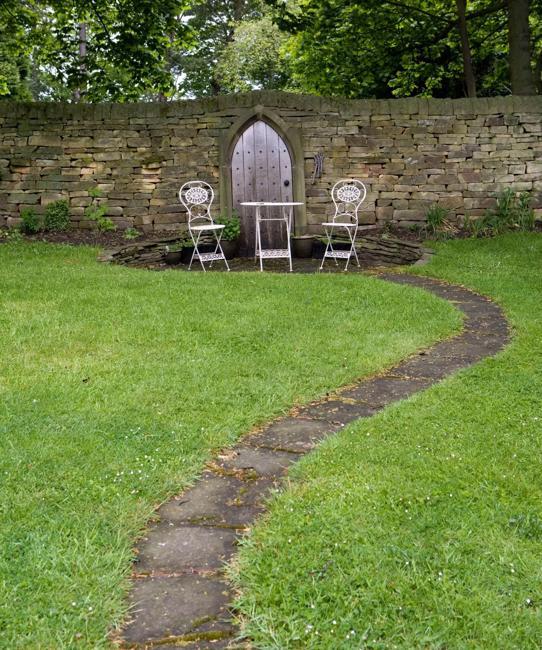 Linear walkways and garden path ideas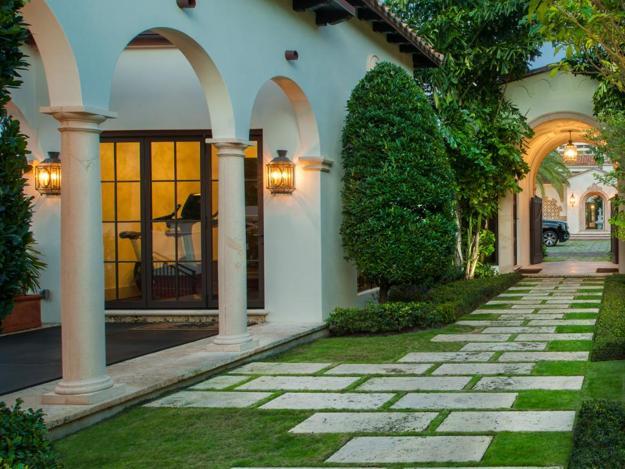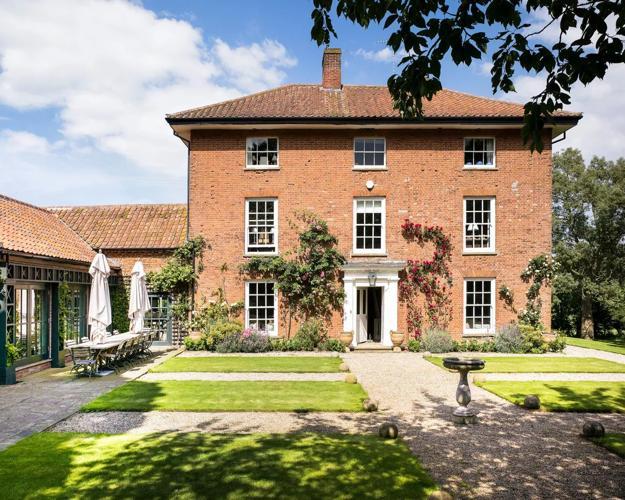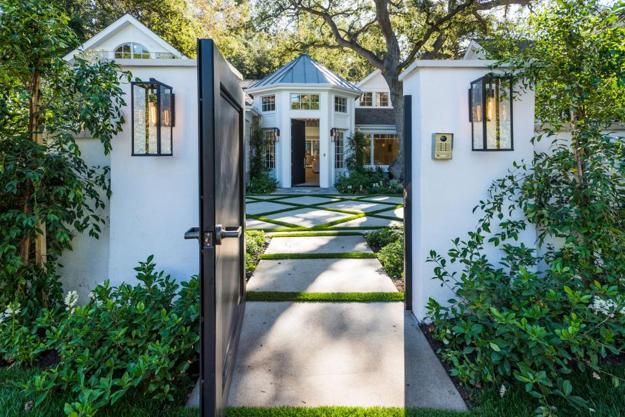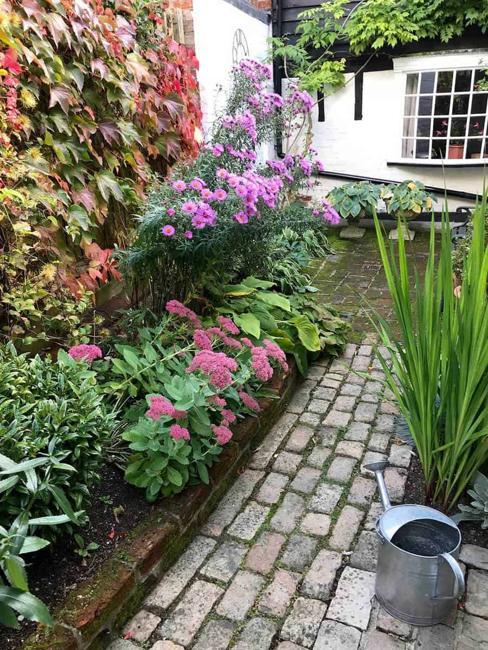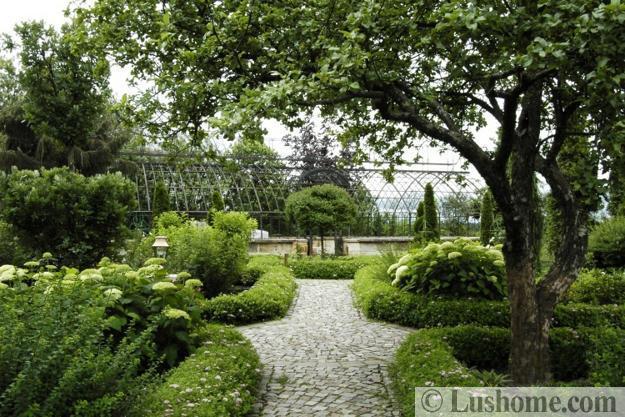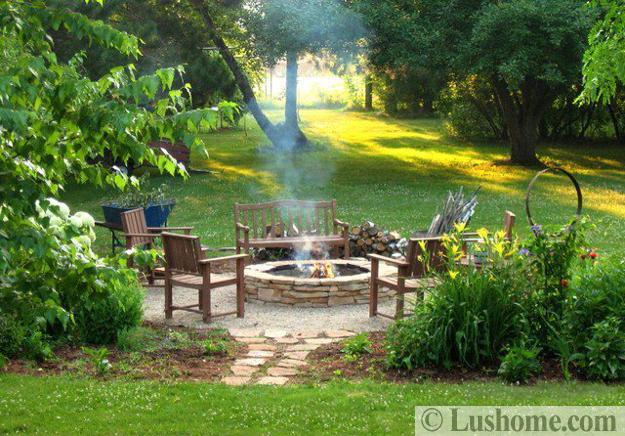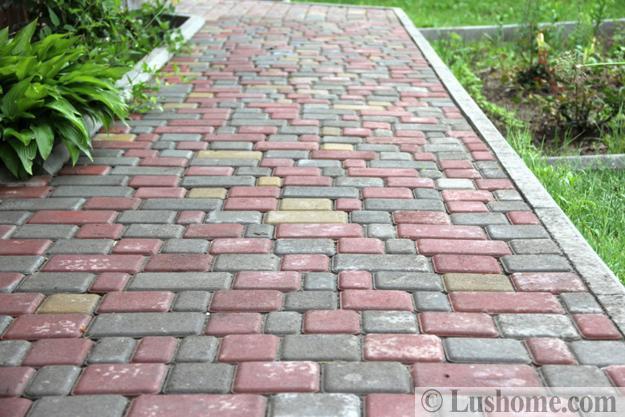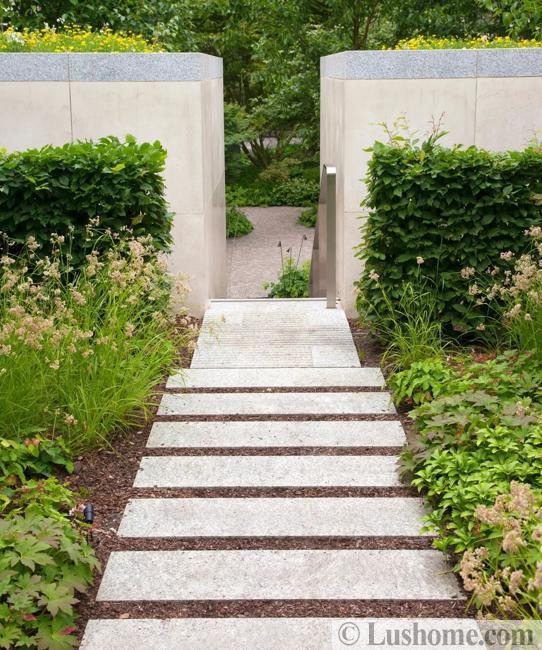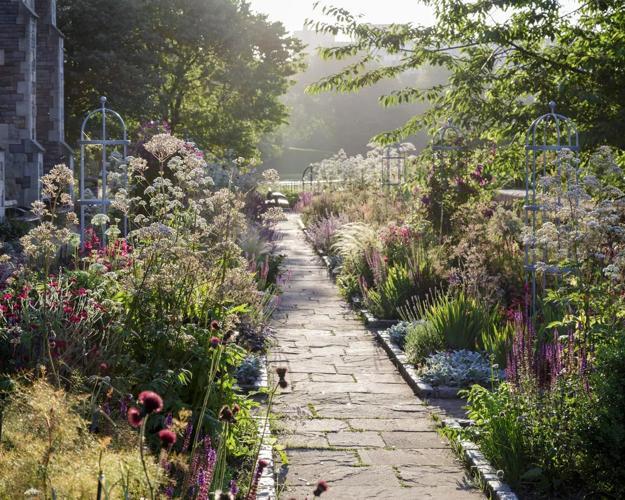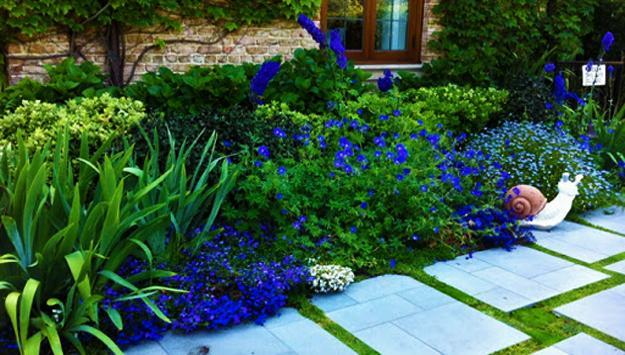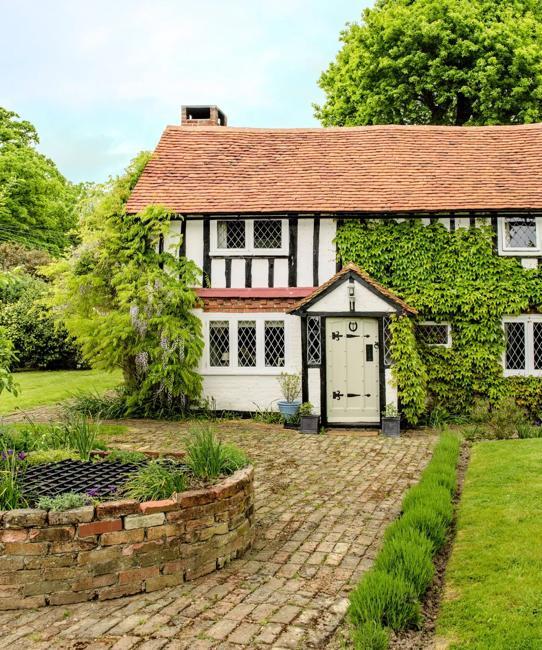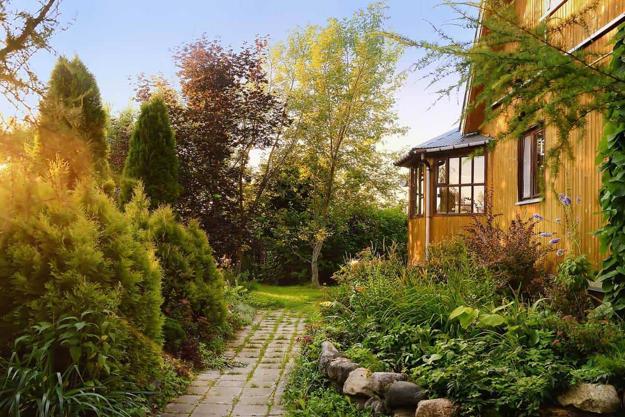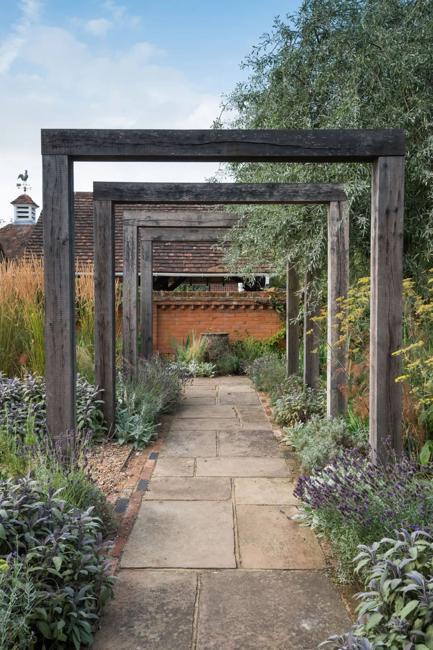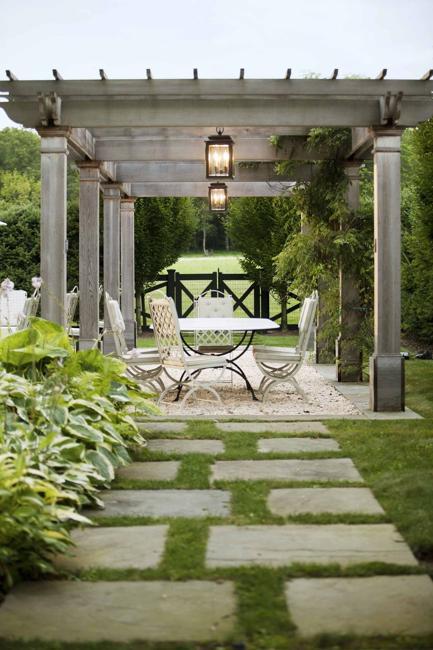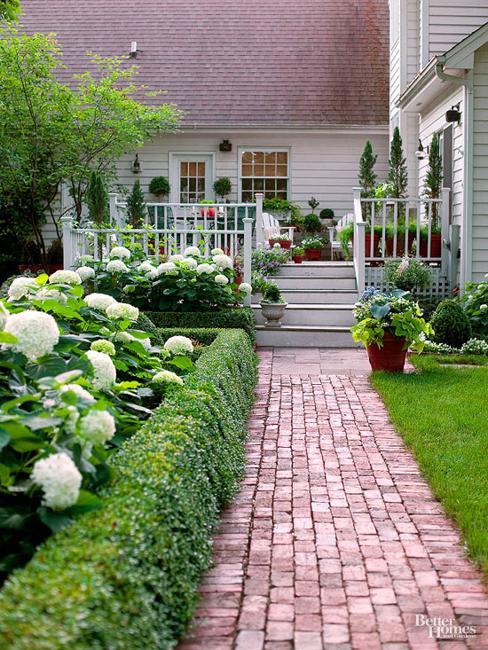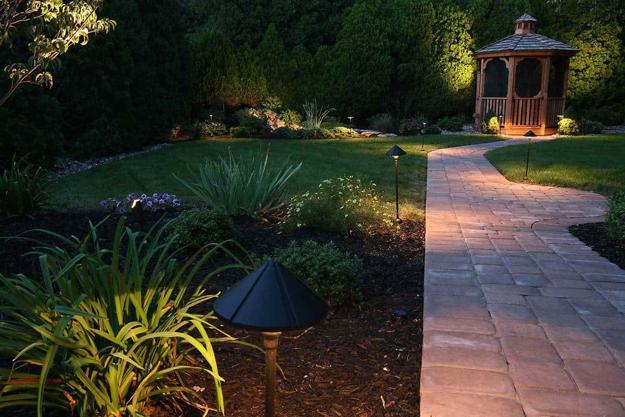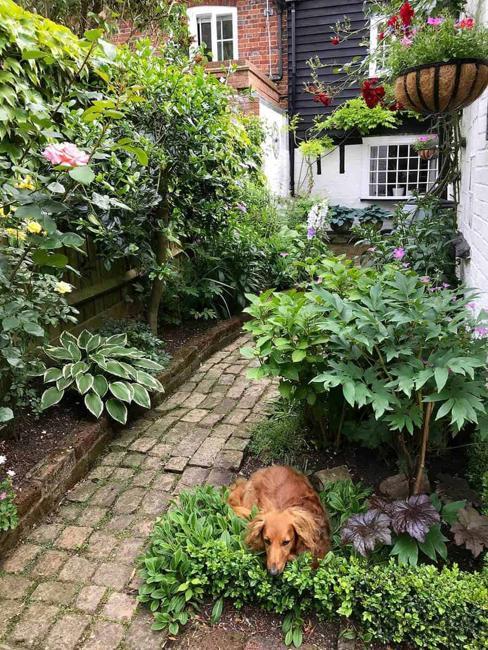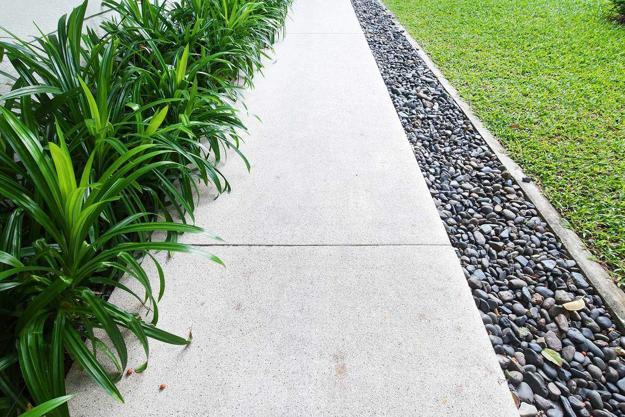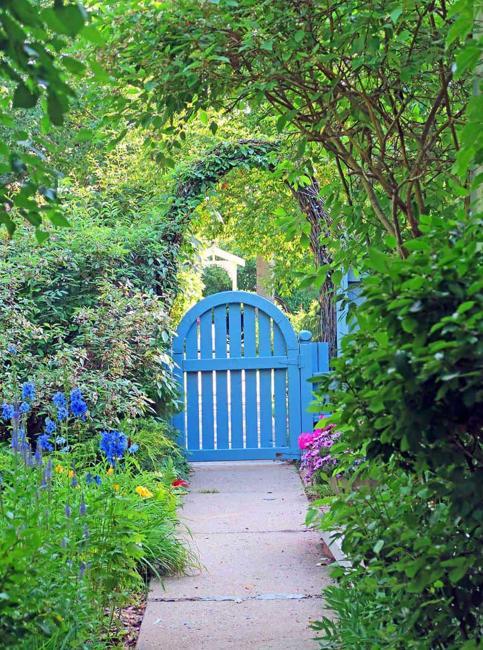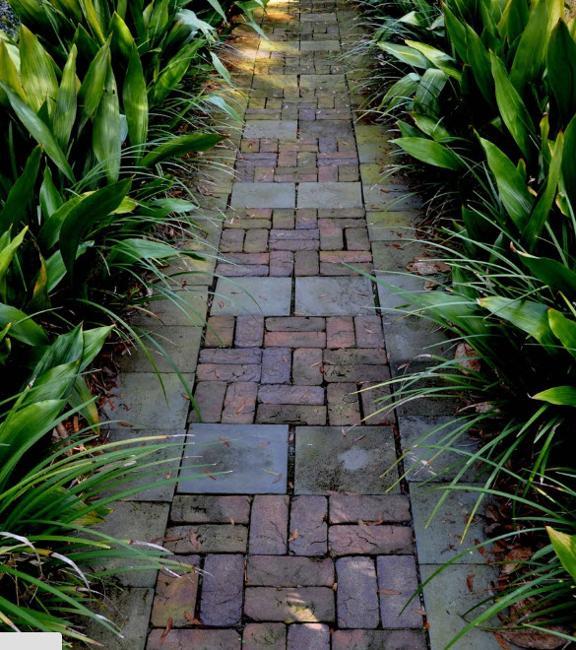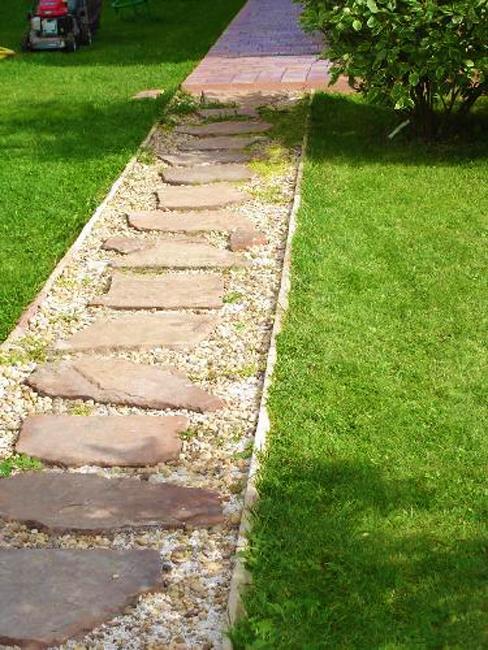 More from landscaping ideas

Outdoor swimming pools built on the hills are spectacular. Envision swimming in the pool perched atop the perfect mountain overlooking the...
and enjoy free articles sent to your inbox