22 Ideas for MIxing Materials to Create Beautiful Yard Landscaping and Garden Paths

Decorating Ideas

Green Design Ideas

Outdoor Living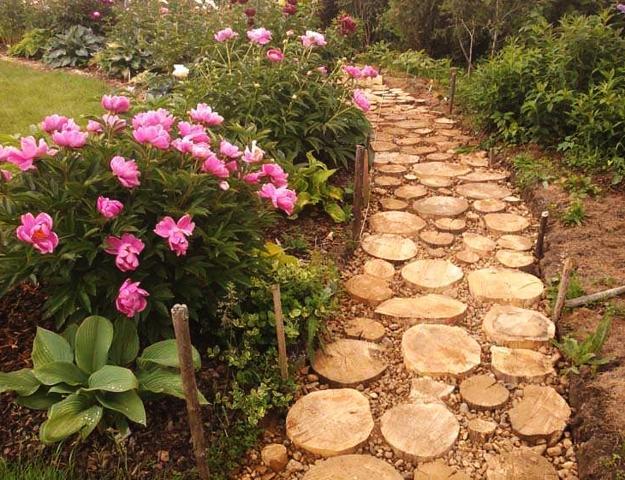 Garden path made with sliced wood pieces and small landscaping rocks
stones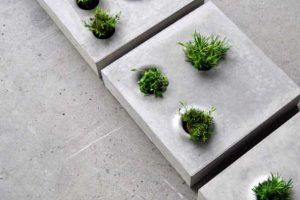 Yard landscaping ideas will look more interesting when you mix materials for creating beautiful garden paths, walkways, patios and flower beds. Attractive combinations of landscaping rocks, sand, beach pebbles, logs and wood slices add an amazing charm to yard landscaping and garden design.
Walkways and garden paths made with stones and wood are eco friendly and look inviting, setting a pleasant atmosphere in backyards and gardens. Well designed and correctly laid garden paths and walkways not only beautiful but comfortable. They add attractive details to outdoor living spaces and make people want to walk on them while exploring and enjoying the surroundings.
Garden paths created with mulch, natural stones and wood look natural. Mixing stones and wood, mulch, logs and sliced wood pieces, feels natural also. Lushome shares a collection of beautiful garden paths that are created with mixed materials, large stones and landscaping rocks, small beach pebbles and gravel, sand and wood, and offer great inspirations for transforming outdoor seating areas and backyard designs.
Creating perfect garden paths to beautify yard landscaping and garden design
Natural yard landscaping for garden paths and walkways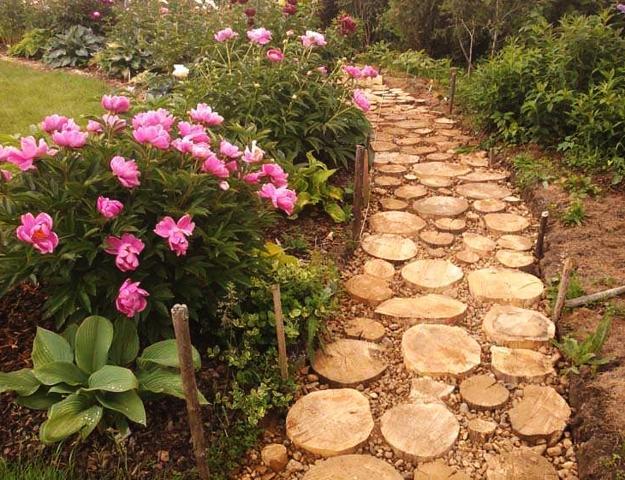 Natural materials make garden paths and walkways look inviting. Handmade paths created with natural materials are especially charming and awesome. Bricks or pavers create wonderful combinations with wood also, but the natural stone and wood combination is unique and the most beautiful.
Hard and durable natural stones are fantastic for garden paths and walkways in high traffic areas. Wood pieces add warmth to garden design and soften yard landscaping.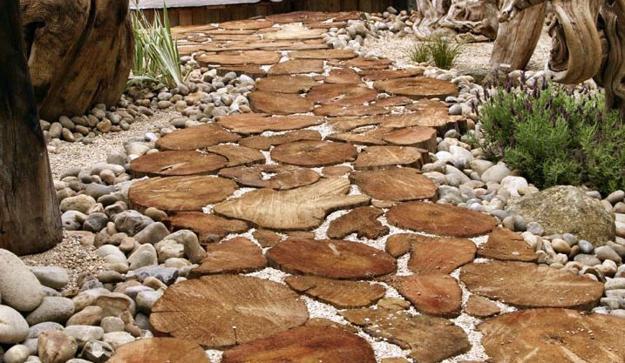 Growing perennials, decorative plants and flowers, moss and shrubs along the path right up to the edge of the path beautifies stone and wood designs adding natural decorations to backyard landscaping. The plants and flowers can create different levels and be well maintained. They add dimension, texture and depth to garden design.
30 Green design ideas for beautiful garden paths
30 stone walkways and garden path design ideas
25 yard landscaping ideas and curvy path designs to Feng Shui homes
Natural stone and wood garden paths vary in materials, colors and textures, and can be made with many beautiful decking materials. Logs and sliced wood, redwood or cedar, bamboo and railroad ties or pressure treated posts make great materials for building landscaping walkways and garden paths.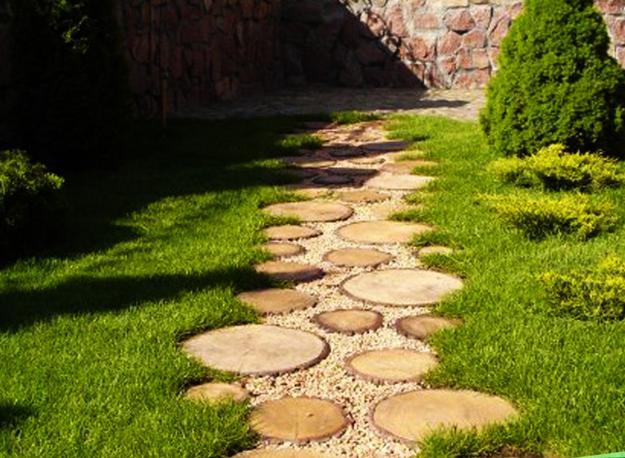 Logs and sliced wood pieces, combined with large and small yard landscaping rocks look romantic and informal. Post and boards improve the organization of yard landscaping, create more formal look, bringing strong lines into path design.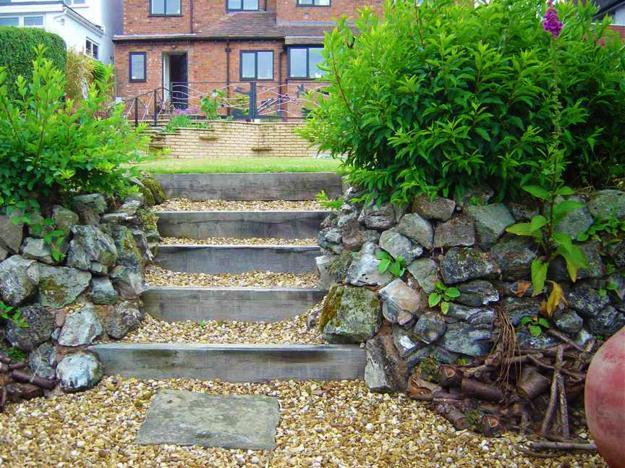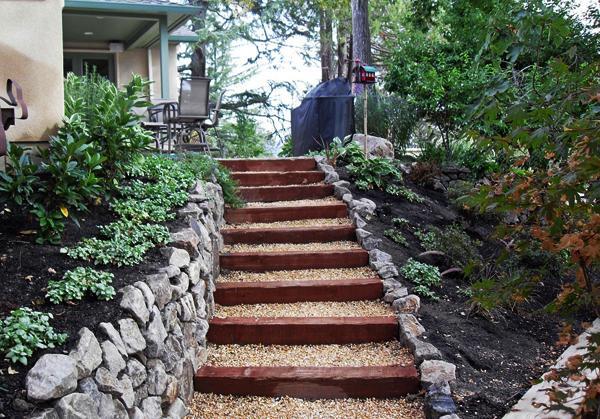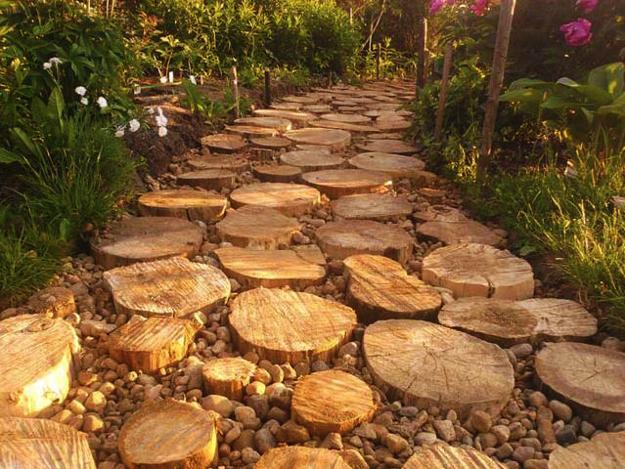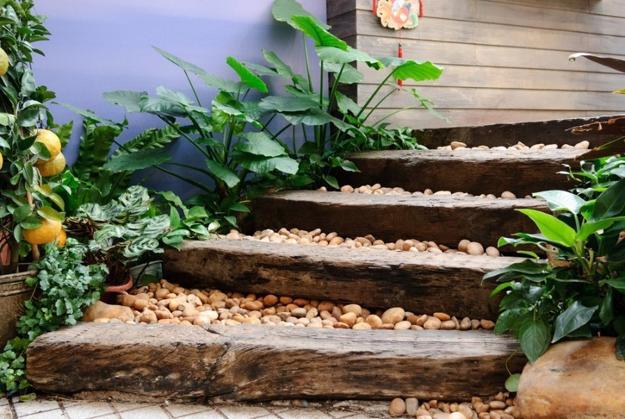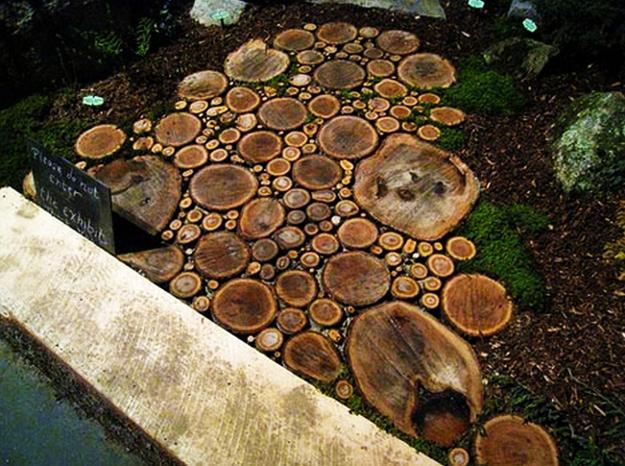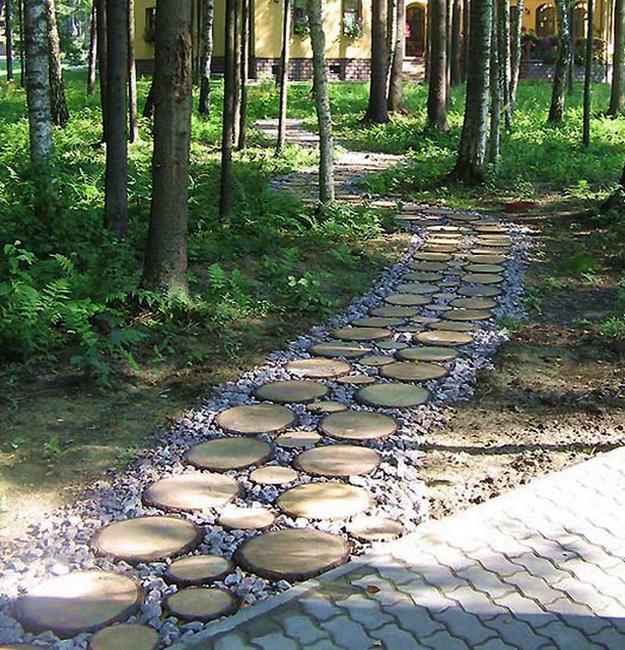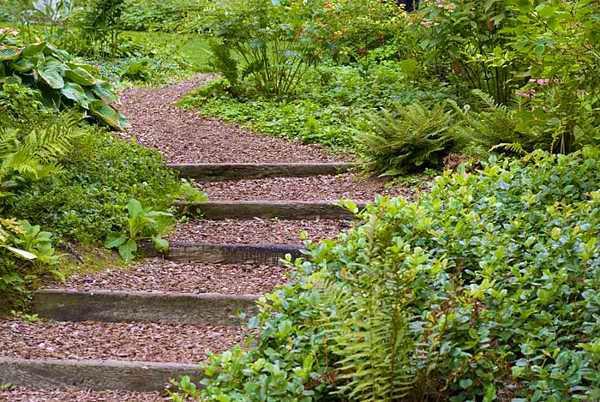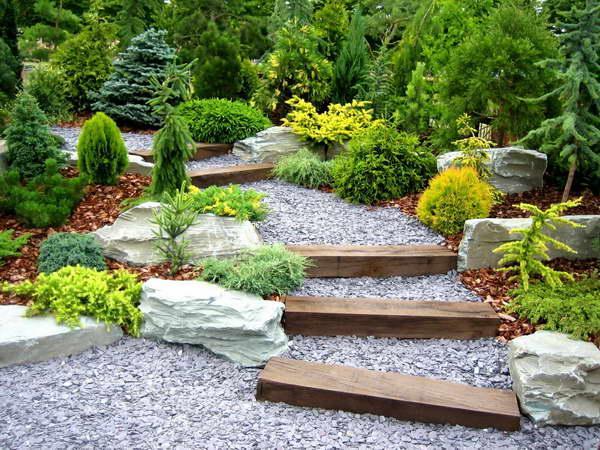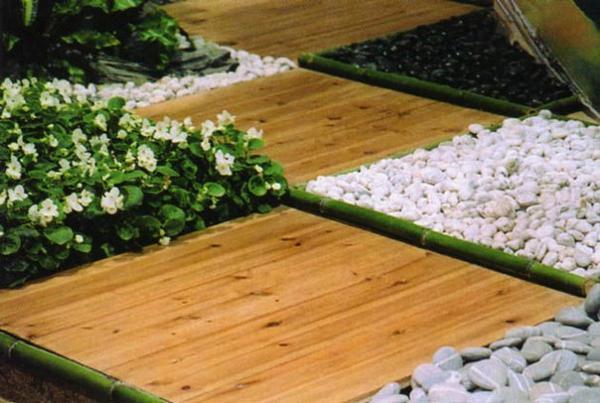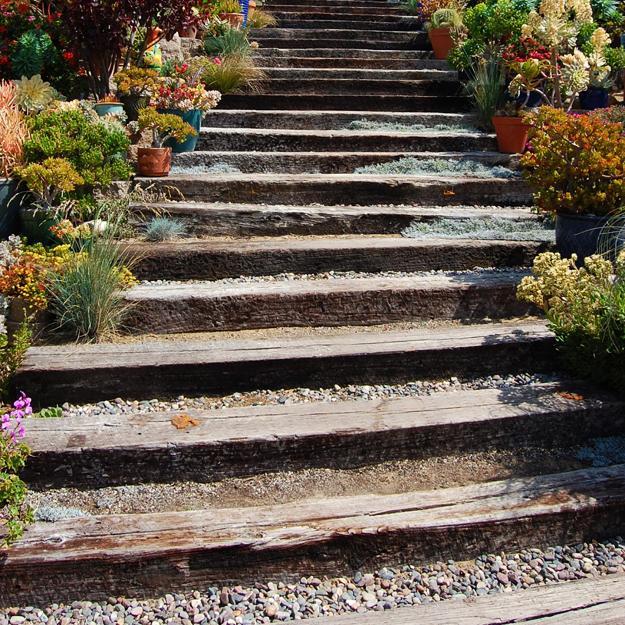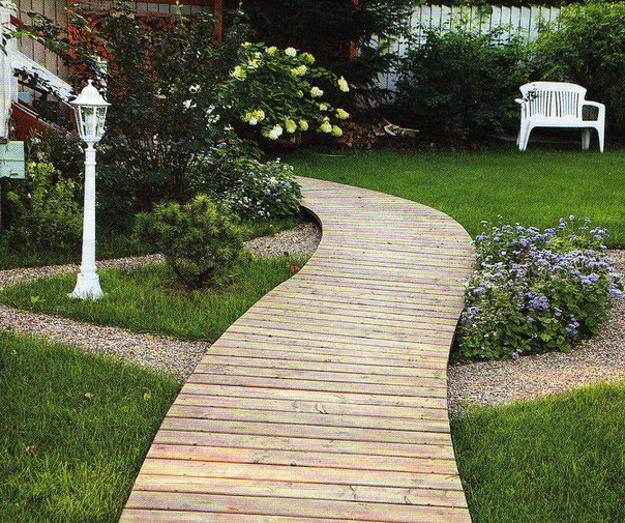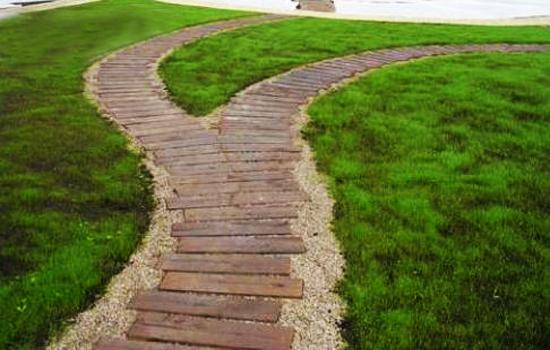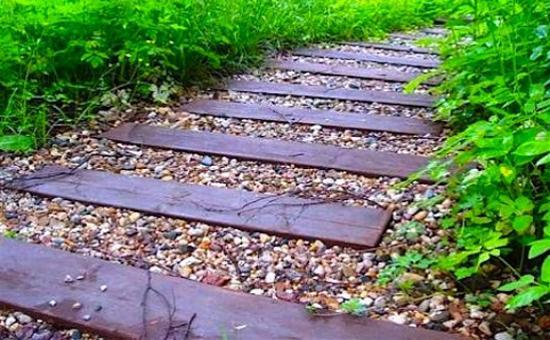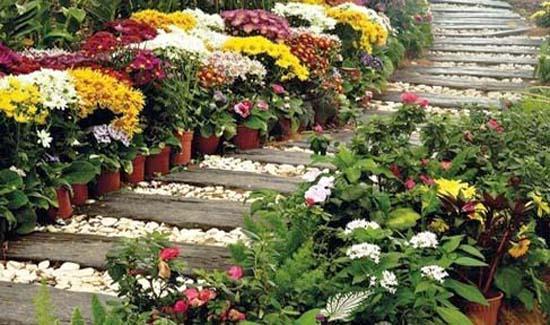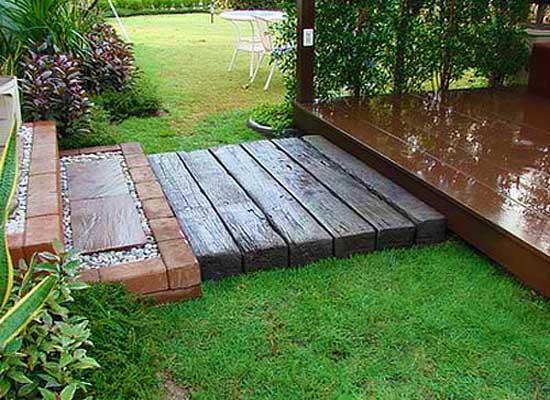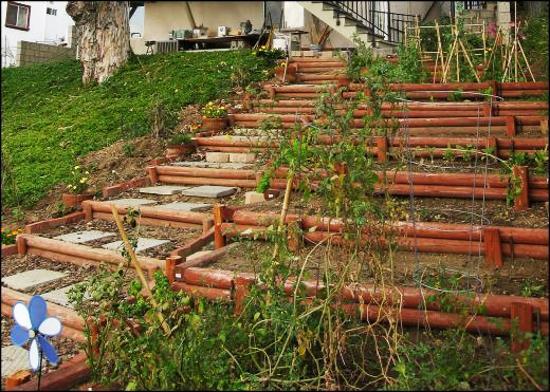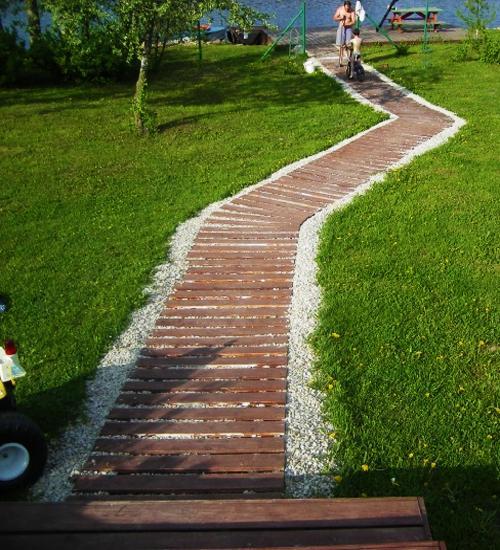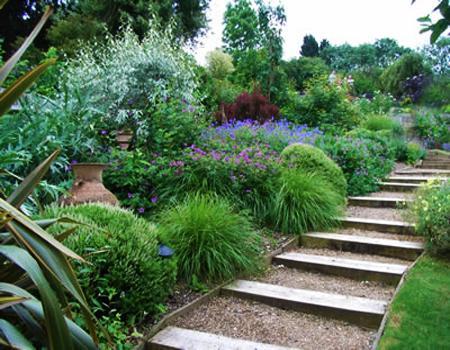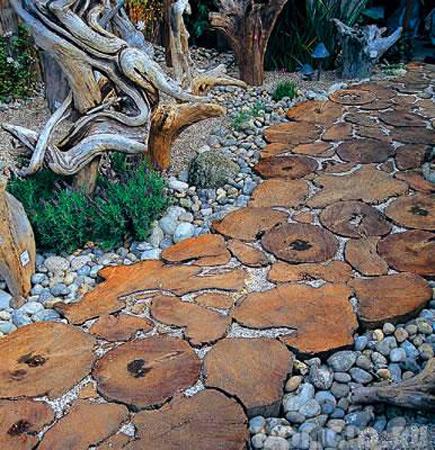 Green ideas influence traditional and contemporary home decorating. Green ideas come in various forms, and a miniature garden with edible herbs...
and enjoy free articles sent to your inbox