Claw Foot Tubs Adding 19th Century Chic to Modern Bathroom Design

Bathroom Ideas

Interior Design Ideas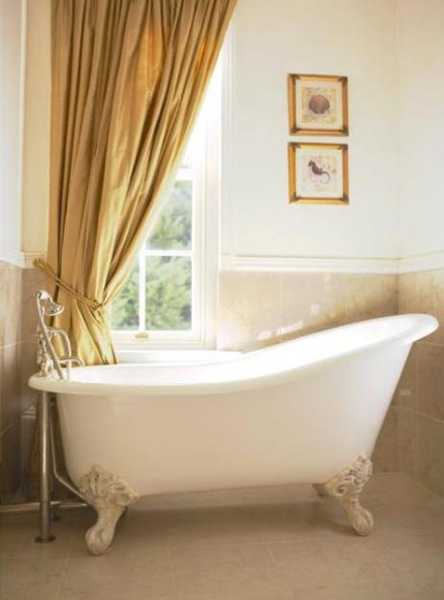 bathroom faucets and fixtures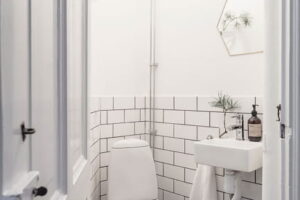 Bathroom tubs in vintage style look elegant and classic. Nothing adds more grace to modern bathroom design than a clawfoot tub and accessories in vintage style. Acrylic, fiberglass or cast-iron, old and modern claw-foot bathtubs create luxurious and functional spaces. Blending traditions with contemporary materials and creative decorating, these bathroom tubs define one of the most impressive interior design trends.
Clawfoot tubs were the epitome of highest quality and luxury in the 19th century. Nothing has changed since then. The cast-iron bathroom tubs with claw feet are a perfect example of beauty, function, and comfort. Modern bathtubs in vintage style stand out and make a statement. These beautiful bathroom features offer unique and exquisite designs for modern homes.
Elegant and functional claw-foot bathtubs make beautiful home decorations skillfully crafted for exquisite, chic, and luxurious bathroom designs in vintage style. Freestanding clawfoot tubs give a touch of elegant antiquity to spacious and small spaces. Vintage bathtubs remind of the posh life period of the 19th century. Freestanding baths with distinct claw feet are gorgeous. Thet can dramatically transform any bathroom. These tubs add a super decorative element to a functional room.
Modern bathroom design ideas
Modern bathroom faucets, eight tips for choosing new faucets for your bathroom remodeling
Contemporary bathroom decor in black color adds mysterious elegance to bathroom design
Modern claw-foot tubs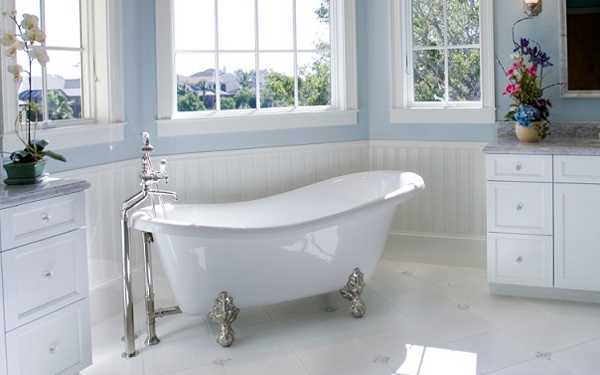 Modern baths in vintage style look like artworks demonstrating fabulous designs, intricate accents, and sensual shapes. Contemporary clawfoot tubs come in various colors. The stylish bathroom features promise luxurious experiences and aesthetic enjoyment.
Freestanding clawfoot tubs have many advantages. First of all, the bathtubs allow flexibility and adjustments in modern bathroom design. They can be placed anywhere in a room giving an opportunity to select layouts. Their beautiful look is another plus. They are versatile, suitable for spacious and small bathroom interiors, kids bathroom designs, country homes and traditional houses.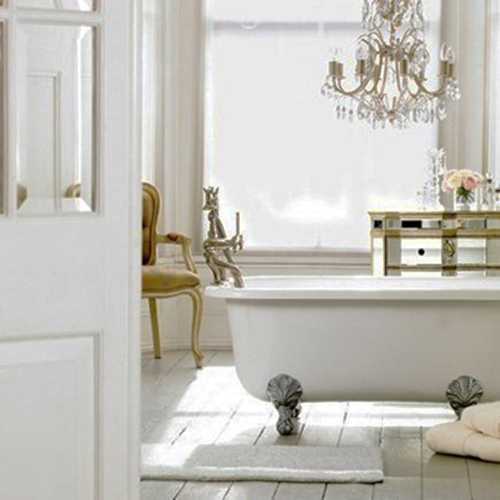 The modern tubs can be placed right in bedrooms following the latest trends in home design. Glass room dividers, enclosures, and clawfoot tubs work well together creating bright, unusual, and spacious living spaces. Attractive and classy shapes, luxurious materials and glass, are an ideal combination of contemporary home interiors.
Copper tubs add exquisite aquatic vessels in vintage style to modern bathroom design
Clawfoot tubs, decor, and bathroom faucets in classic style are a way to harmonize and style classic room design. Matching bath accessories emphasize the chic of vintage style and make all elements of the design look exquisite in the luxurious, aristocratic, and functional interiors.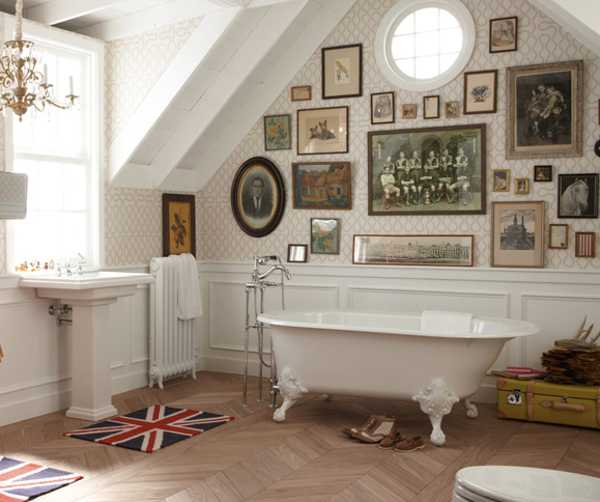 Here is a collection of beautiful bathroom design ideas to inspire you to buy or restore an original clawfoot tub for your bathroom. Adding a bathroom tub in vintage style is a perfect idea for bathroom remodeling and interior redesign projects.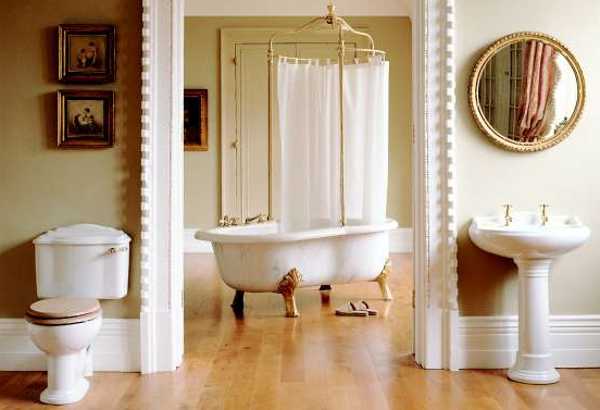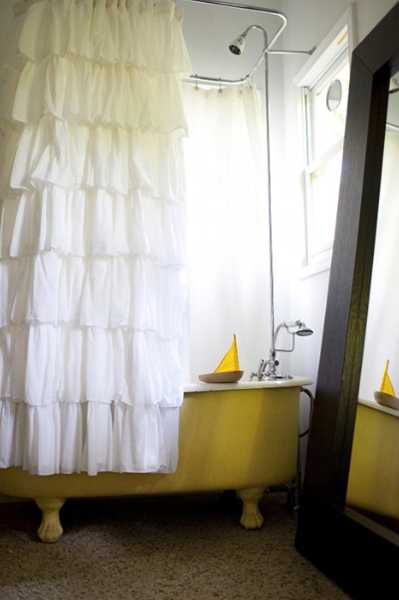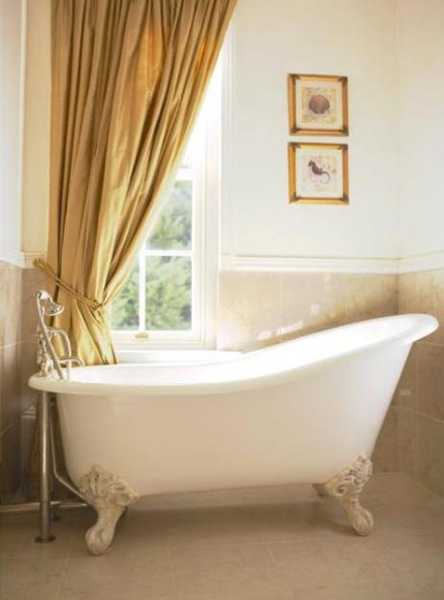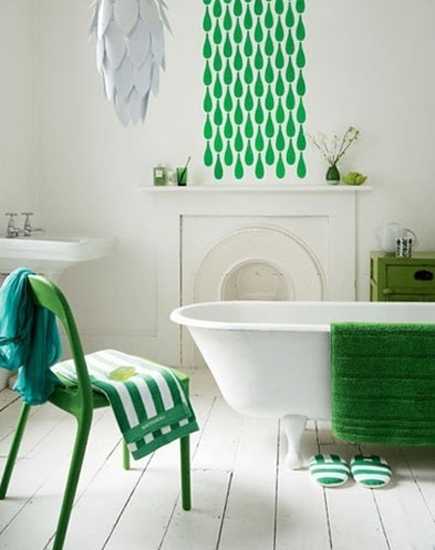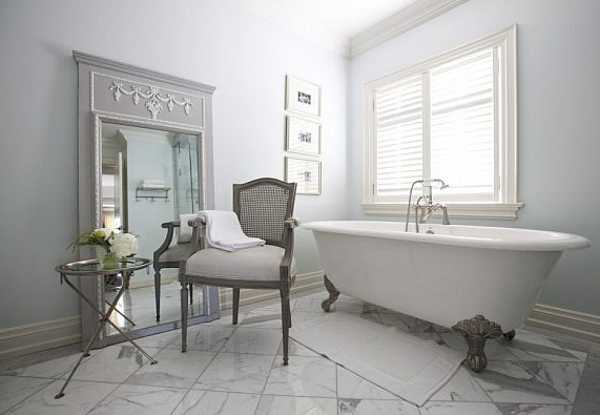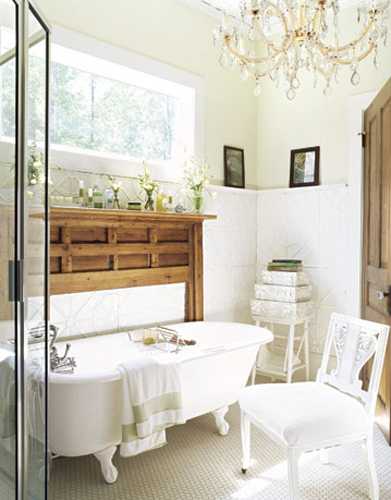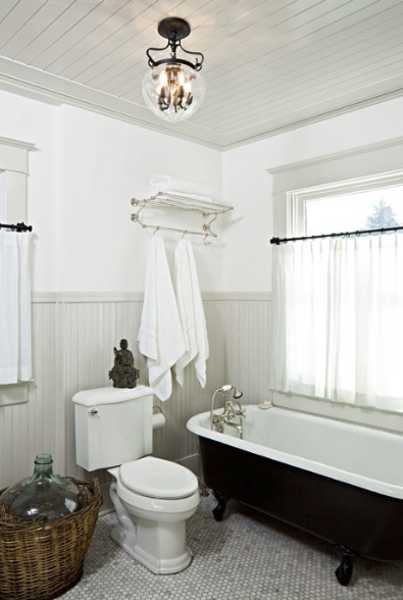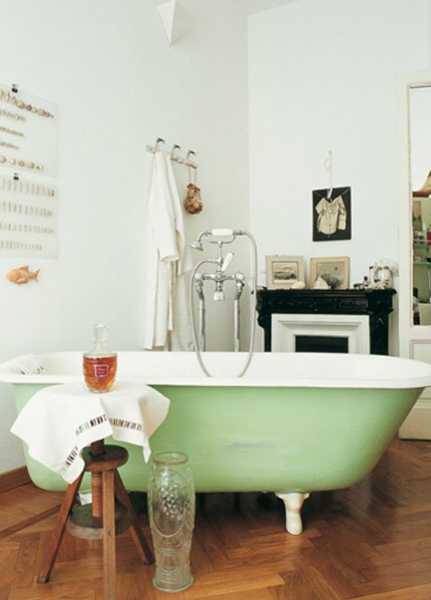 Recycling is a creative, Green, modern way to create something new, exciting, original, stylish for your home interiors. Do-It-Yourself projects are...
and enjoy free articles sent to your inbox