Modern Bathroom Faucets, 8 Tips for Choosing New Faucets for Your Bathroom Remodeling

Bathroom Ideas

Home Staging

Interior Design Ideas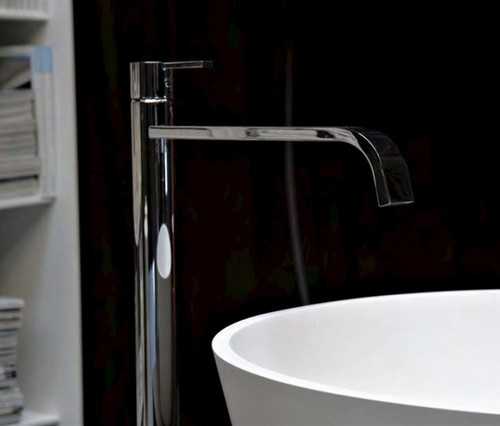 small bathroom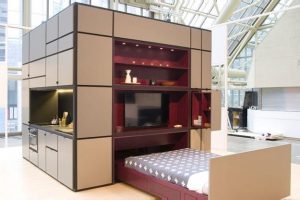 Bathroom faucets are an important element of modern bathroom design, as bathtubs, sinks and toilets. Modern bathroom faucets are innovative and eco friendly products that bring high-tech technology, convenience and aesthetic appeal into bathrooms, creating comfortable and attractive interior design and decor.
Modern bathroom faucets not only mix hot and cold water, but add stylish decorative accents to bathroom design. There are many different types of bathroom faucets, from single-lever faucets, mounted in-wall or bathtubs, floor and sinks, to latest high-tech bathroom faucets that save water and energy.
How to choose a bathroom faucet for your bathroom remodeling or interior redesign and home staging is a vital topic for many people. Understanding what kind of bathroom faucet you need for your bathroom design will help to select the perfect faucet for your interior design and decorating project.
11 modern bathroom design ideas and beautiful bathroom fixtures from Axor
25 glass shower design ideas and bathroom remodeling inspirations
Modern bathroom faucets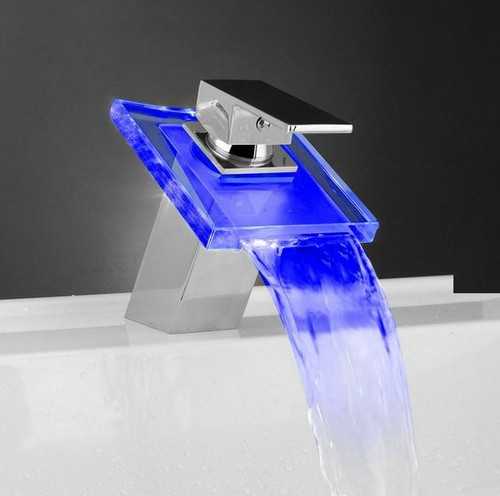 If you need a faucet for your bathroom remodeling, home staging or sink upgrading, consider that converting existing bathroom design into what you want can be a difficult project. Keeping your updates similar in configuration to the equipment you are replacing is the easiest and cheapest option for home staging.
A plumber can help you to figure out what type of bathroom faucets you can use for your bathroom remodeling or home staging before you start investing your time and money in new fixtures.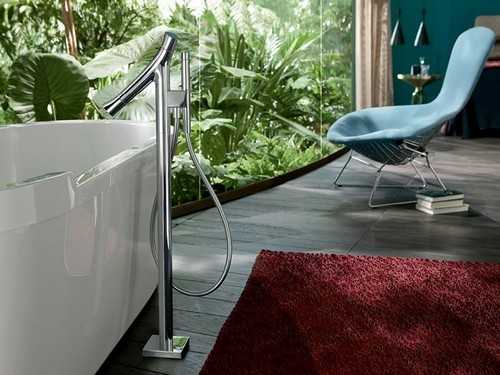 Choosing modern faucets for bathroom remodeling
Switching out your bathroom faucet for a contemporary one with a new look or finish will update your bathroom in a dramatic way. Bathroom faucets work in conjunction with bathroom sinks, bathtubs, wall and floor, so pay attention to the pre-drilled holes. Their number and spacing are an important consideration when choosing a new bathroom faucet for your home.
links
1. One hole bathroom faucet
One hole bathroom faucets are most common in small sinks. They accommodate a single lever as well as some two-handled designs, and are perfect for small sinks and small bathroom design.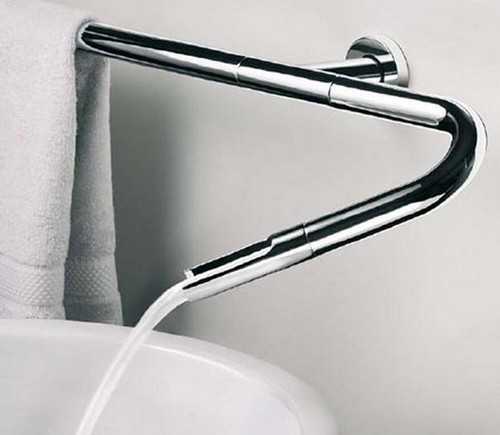 2. Four-inch three hole faucets
Four-inch three hole faucet is also good for smaller sink designs. 4 inch three-hole bathroom sinks can accommodate center-set faucets that have separate handles but look like one integrated piece.
3. Eight-inch three-hole faucet
8-inch three hole bathroom faucets are designed for large sinks. These faucets feature two handles and a separate spout in three distinct pieces. These faucets work with many vessel sinks.
links
4. Wall-mounted bathroom faucets
Wall mounted faucets look vintage and exclusive. A wall mounted bathroom faucets provide some flexibility, but changing a faucet can require to change a sink also.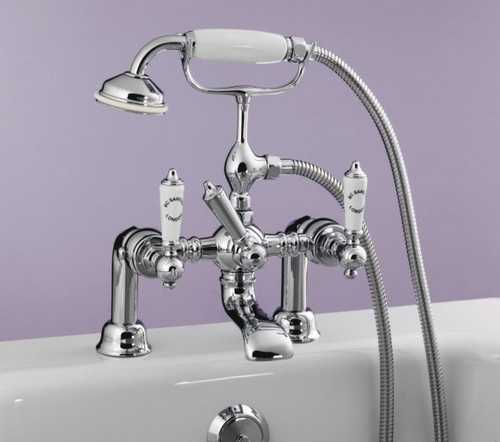 5. Specialty faucets
Vessel faucets, no-touch faucets and illuminated faucets may be slightly different from standard height and width designs. Assume that any cutting-edge contemporary faucet design, like a waterfall faucet, may have requirements that need special consideration.
Claw-foot tubs adding 19th century chic to modern bathroom design
Contemporary bathroom decor in black color adds mysterious elegance to bathroom design
6. Floor-mounted bathroom faucets
Floor-mounted bathroom faucets are an excellent choice for exclusive, luxurious and modern bathroom design in contemporary style. These bathroom faucets add chic to interior design, mixing high tech technology, beautiful look and unusual design into stunning products for bathroom remodeling.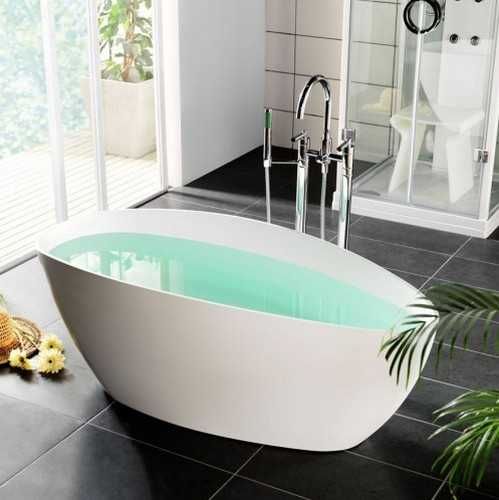 7. Bathroom faucet kits
Many bathroom faucets are sold as kits that include handles, hardware, seals and any applicable washers. Make sure you know what is included in the box. What you get in a kit will impact the price, so what looks like a great deal may not end up so great if you have to buy a lot of extras.
Some brands offer great warranties on standard bathroom faucet finishes but not on specialty finishes. Read the fine print before you get involved in a lengthy and possibly disappointing bathroom remodeling project.
More from bathroom design

Remodeling bathroom interiors is an essential part of creating a modern home. A beautiful, functional, well-planed, and modern bathroom design affects...
and enjoy free articles sent to your inbox