Food Design, Chocolate Flowers, Edible Decorations

Food Design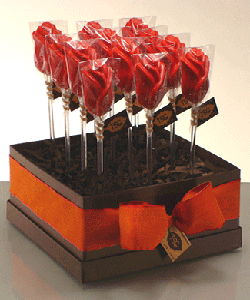 Romantic gifts, red roses, unique edible decorationg and gifts
Valentines day ideas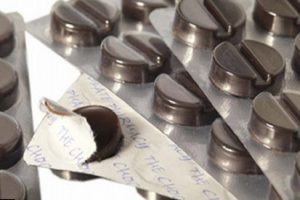 Whether it is for a birthday, Christmas or Valentines Day, chocolate gift basket is lovely. Chocolate is a great present for any events and ages. It is easy to create a unique gift basket and fill it with small boxes of different chocolate. Delicious and romantic chocolate gift basket and flowers are popular presents.
Chocolate is a great gift. Chocolate is equal to romance. Chocolate and flowers make women feel loved and cherished. Although arranging a nice chocolate gift basket requires a bit of your time and effort, making your own chocolate and designing gift baskets for friends and family show how much you appreciate your loved ones.
Chocolate is one of the most popular sweets. Children love it, women crave it, and men hoard it. People can't give it up, even when they are on a diet. And because people like chocolate so much, chocolate gift baskets with edible flowers make excellent gifts. (Decorating ideas with flowers for dinner table decoration)
Romantic gifts, red roses, unique edible decorations and gifts
The art of food design, chocolate and flowers gifts
Chocolate equals love. Women love chocolate and flowers, and like to give and receive chocolate and flowers (Unique ideas for rose petal decoration and gourmet recipes) as birthday, Christmas, Mothers Day and Valentines Day presents.
Chocolate, like flowers, is the symbol of romantic gifts. (Modern flower arrangements, unusual centerpieces and gifts)That's why chocolate is reserved for special occasions and holiday presents, especially for women.
Chocolate car design
Chocolate is perfect for food design experiments. The sweetest car design was offered for chocolate lovers by two craftsmen from Shanghai.
White Chocolate Car design, the best car for women, edible decorations, food design
Food design team created a lovely chocolate gift for all women and used more than 200 kg of chocolate on impressive edible decorations. Romantic White Chocolate Car for women was created in Shanghai food design center and decorated with real fruits and edible flowers.
No doubt, the White Chocolate Car design is one of most impressive food design ideas and unique gifts that offers truly special and sweet experience.
Whatever gifts you prepare for your loved ones and friends for Christmas, Valentines, birthday, Dads or Mothers Day, add some chocolate to it. It makes your gift sweeter. Don't forget to smile and tell them how special they are for you. Delicious chocolate and a kiss are ideal presents.
Design and decorating ideas for women:
Interior design of the year: ideal car for busy women
Eco-friendly decor and gifts under $10
Christmas tree decorating with surprise gifts
More from food decoration

Fabulous designs take modern food decoration ideas to the next level blending innovative concepts with traditions and exploring new ways to...
and enjoy free articles sent to your inbox