Christmas Tree Decorating Trends, Surprise Gifts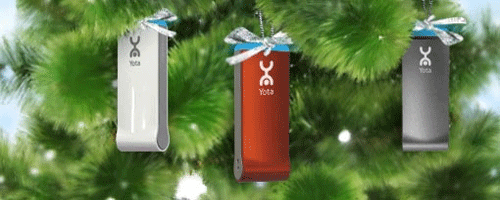 Gifts on branches, tree decorating, modern Christmas decorating trends
christmas tree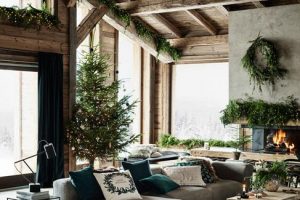 Christmas tree decorations, that creatively arranged on holiday tree branches, are the centerpiece of Christmas decor. There are no right or wrong ways to design a Christmas tree, but there are some stylish holiday decorating ideas that make the task a little easier and result in stylish decor with personalized Christmas decorations and gifts.
Using something new, modern and different, as small gift boxes  instead of traditional Christmas tree decorations, or any other decorative items and toys that are after party presents adds a surprise to unique holiday atmosphere. Hidden in beautiful gift boxes, bought or handmade Christmas decorations, small gifts for adults and toys for kids are one of 11 modern Christmas trends for 2010-2011 winter holiday season.
Life size dolls, snowmen, Teddy Bears are popular and stylish holiday tree design trends. Now soft toys, small souvenirs and gifts for adults among LED Christmas lights can be used for stylish decorating the Christmas tree for the holiday party. Life size wooden or made of fabrics toys are personalized Christmas decorations and unique gifts, that make Christmas tree decorating very special. Boxes with chocolate, photo frames with the family pictures, even attractively wrapped small table lamps or mugs can be wonderful Christmas tree decorations and after party surprise gifts.
Teddy Bear Christmas theme, gifts for kids
Snowman Christmas theme
Unusual Christmas tree decorations with hidden inside gifts make Christmas tree design unique, elegant and intriguing. Film cans, as movie Christmas theme decorative items, or metal cans from candies are perfect gift boxes and attractive Christmas tree decorating ideas.
Small bottles with perfume , watches, tiny books, jewelry, soft toys, many stylish, but cheap gifts under $10 will be a big surprise to your family, friends and guests. Interesting Christmas tree decorations with surprise gifts are exceptional Christmas  tree decorating ideas that create an opportunity to give presents in style.
Christmas decorations for surprise gifts and special holiday tree design
Christmas decorations with surprise gifts inside
Holiday tree decorations with after party surprise gifts
Personalized Christmas decorations and toys, that you can buy, or handmade Christmas decorations and holiday gift boxes, in which you can easily hide a ring, a small toy, a souvenir or a box of chocolate, are gracious way to surprise kids, teens and adults by decorating the Christmas tree with surprise gifts.
Gifts and Christmas decorations, modern Christmas tree decorating ideas and design trends for 2010-2011 winter holiday season
Intriguing Christmas tree decorations with surprise gifts inside are elegant decorating ideas, contemporary holiday tree design trend that allows to create interesting and modern Christmas theme with pleasant surprises.
Personalized Christmas decorations, gift boxes for surprise gifts
Boxes with gifts inside, ideas for decorating a Christmas tree with presents
Recommended:
15 Green Christmas strategies for holiday decorating
The biggest Green decor ideas for eco-friendly Christmas
Rain curtain, home decor accents
After party souvenirs, toys for interesting holiday tree design
Personalized Christmas decorations, boxes with surprise gifts for unique holiday tree design
More from christmas ideas

UltraViolet is an exciting modern color, one of the color trends that influences home decorating for the winter holidays. The bluish-purple...
and enjoy free articles sent to your inbox