Outdoor Home Office or Guest Room Design by Sett Studio, Sustainable Design Ideas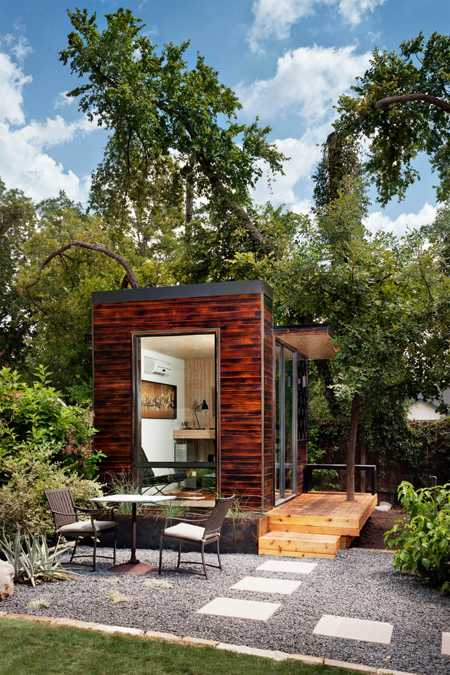 Dark wood cabin, home office or quest room design
eco friendly products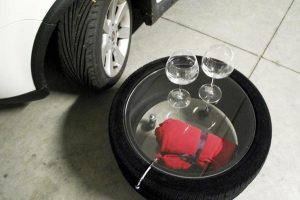 Meditation or working room, eco cabin or small guest room design by Sett Studio provide a tranquil spaces for rest or work. The room design features 80-360 sf (from 30 sq m and up) of floor area and offers a wonderful solution for people who are needing more space at home or want to enjoy a quiet and peaceful atmosphere.
The eco cabins, designed by Sett Studio, settstudio.com/ based in Austin , Texas can be used as home offices, guest rooms, kids playrooms, art or yoga rooms, meditation rooms and even recording studios. The company designed several units to choose from and also offers fully-customized studio solutions.
Outdoor home office or guest room design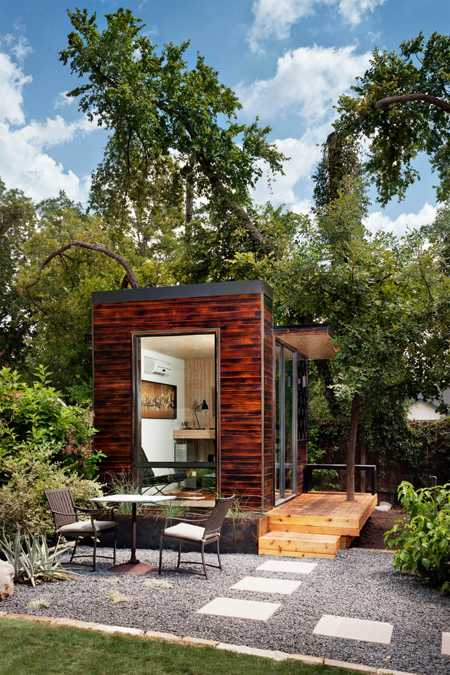 These beautiful eco cabins are a creative design idea by Kimber Reed. Eco friendly and hypo-allergic, the sustainable design features natural materials.
Inspired by the Japanese wood-burning technique Shou-Sugi-Ban, charred wood is used for green building. Sustainable material, the timber is strengthened and enhanced by this technique.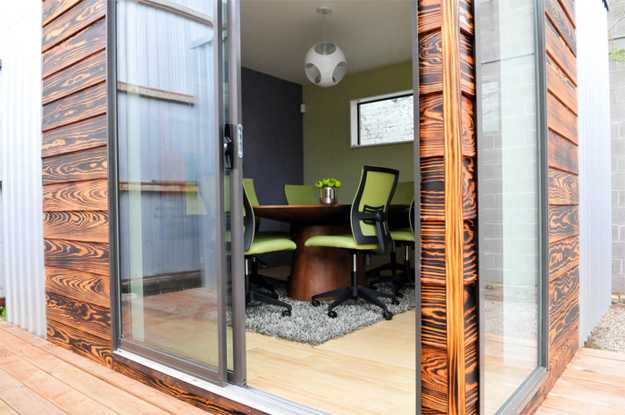 The difference between American technique and traditional Shou-Sugi-Ban is that the company reduced the burn time. The wood keeps some of the natural color, enriching the eco room design appeal.
Tips for decorating and remodeling your cabin, 5 living room design ideas
Steel cabin design by Olson Kundig Architects, modern houses
Tree top dining cabin, inspiring backyard ideas from Soneva Kiri Hotel in Thailand
The technique allows clients to decide how much burn they would like to apply, creating the customized look of the small building.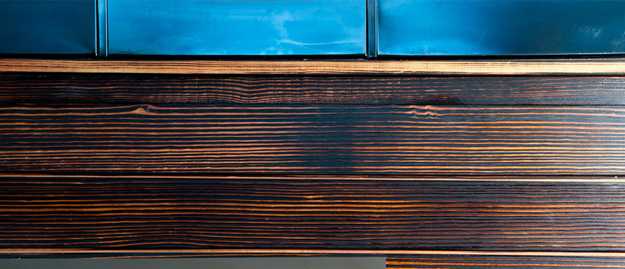 The natural wood material adds an attractive aesthetic to room design and offers a wonderful building material. The technique weatherizes the wood, prevents bugs and rot. It is more fire-resistant than ordinary wood, and it is simply gorgeous.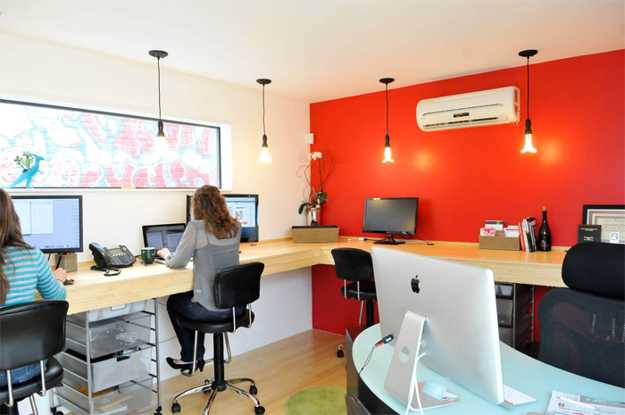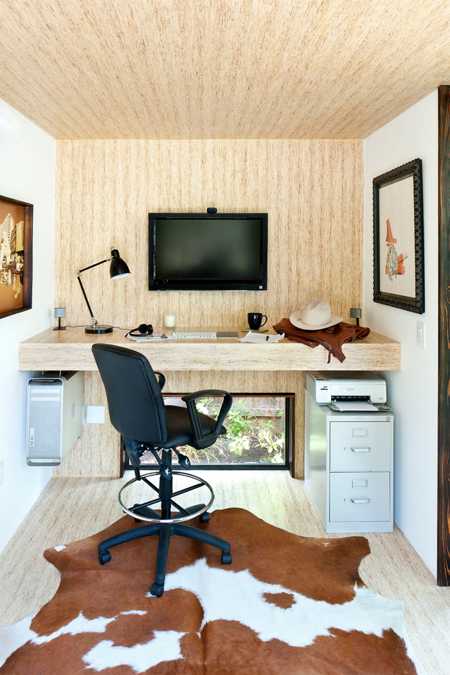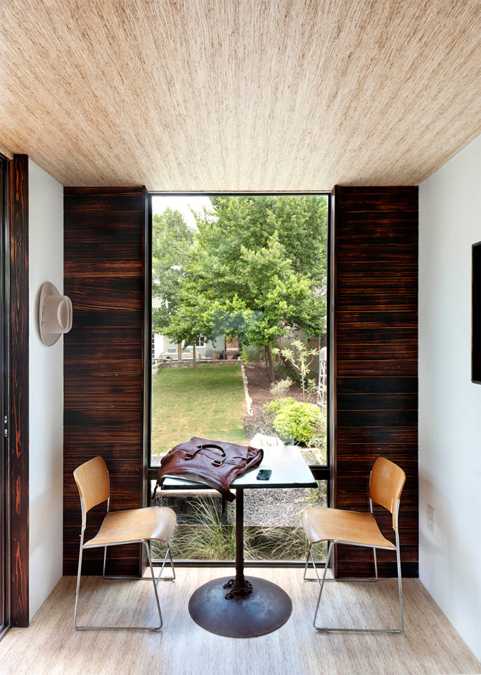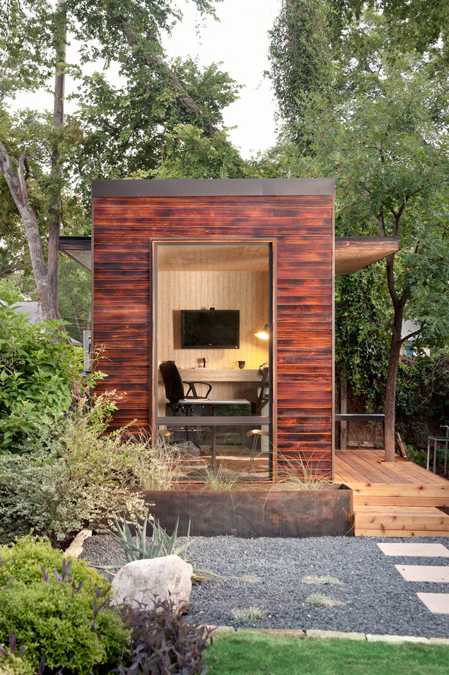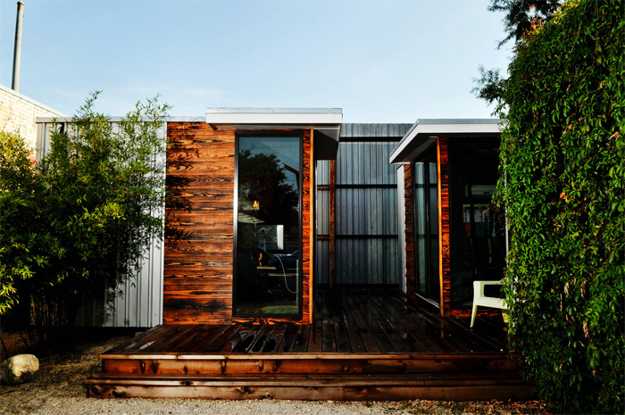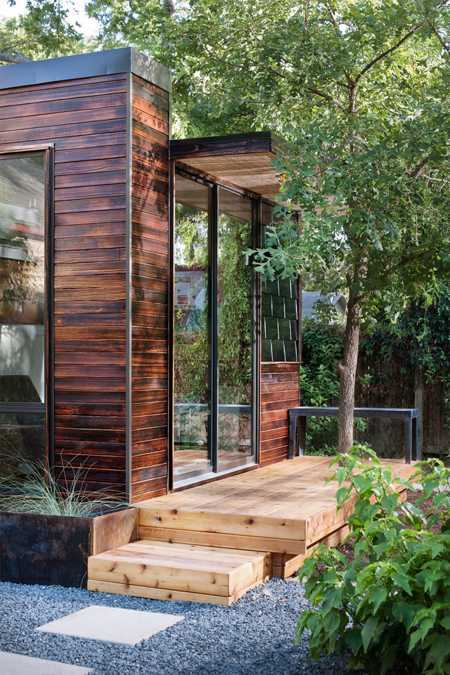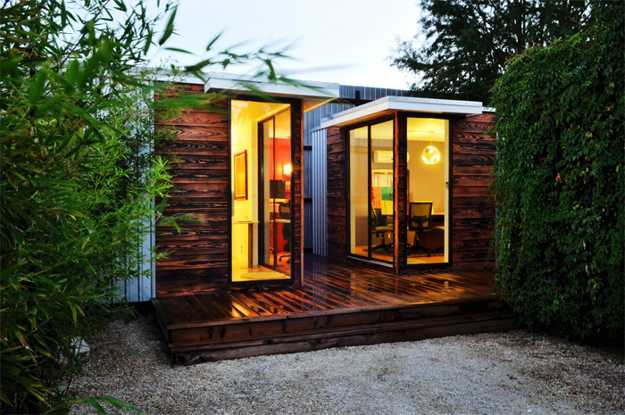 Modern house design in Japanese style celebrates the functionality and elegance of minimalism. Airy, bright rooms look inviting and comfortable. Natural...
and enjoy free articles sent to your inbox