Tips for Decorating and Remodeling Your Cabin, 5 Living Room Design Ideas

Decorating Ideas

Interior Design Ideas

Living Room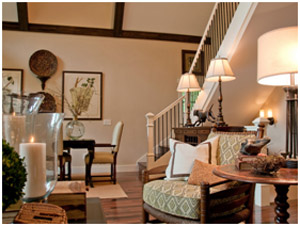 Using natural lighting in living room design, photo from www.diynetwork.com
living room designs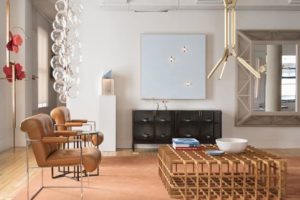 Useful tips for decorating and remodeling your cabin include living room design ideas that will help your create more functional and comfortable space. The guest post by John Seifer from Southland Log Homes offers great living room design ideas to transform your cabin into a pleasant retreat.
Arguably the most important room in your cabin, the living room is probably where you'll spend most of your time in your cabin entertaining guests, relaxing by the fire, or spending time with the family.
To make the most out of your cabin's living room decor, it's important to come up with a plan to create a cozy space that's all your own. Here are a few tips for how to do this.
1. Use color, texture, and pattern to make a statement
Because many cabin plans are open, you can use color, texture, and pattern to create defined living areas.
Consider using a rug or color scheme that is specific to the living room to separate it from the rest of the house without losing that open feeling.
2. Mix modern and rustic
Just because your home is crafted in a traditional style doesn't mean that you have to give up modern conveniences or little luxuries.
Decorate your living room with a blend of both the old and the new to come up with a comfy style that's all your own.
You might add in old-fashioned lamps right next to your overstuffed leather couch, for example, or use a brand new glass vase on top of an antique wooden trunk that doubles as an end table.
3. Bring the outdoors indoors
Part of the appeal of cabins and log houses is that they are designed and built to coexist with nature.
Take advantage of this natural connection and bring some of nature indoors by including furniture and details that give a nod to the great outdoors like hand-hewn wood furniture or fabric with woodland prints that deer or bears.
You can be as subtle or as over-the-top with this idea as you like; sometimes a basket made from twigs can do the trick just as well as a big pair of moose antlers can.
4. Take advantage of natural lighting
A beautiful wood interior can be gloomy rather than cozy if you don't use light to your benefit. Along with the warmth that is characteristic of rustic cabin living, dark wood tones can create a dark interior.
If possible, place windows where they can capture the perfect amount of light to brighten up your living room design.
Another idea that you might consider is whitewashing one or more of your walls or the ceiling to reflect more light and brighten up the area.
5. Add small details
Once you have the big pieces in place, don't forget to add the little touches that will make your cabin all your own.
Details like a modern art painting, family photograph, or fresh flowers will make your living room uniquely your own.
There's really no right or wrong way to decorate your cabin's living room as long as you make it your own. Whether you want coziness, tradition, country, modernity, or nature to be reflected in your cabin's living room, you can create all of that and more.
From simple tree logs ro contemporary dining chairs
Log furniture and decorative accessories, 16 DIY home decorating ideas
More from interior design decor

Modern living room designs that are cozy and warm offer comfortable spaces to spend evenings in late fall, winter, and early...
and enjoy free articles sent to your inbox