From Simple Tree Logs to Contemporary Dining Chairs, Modern Furniture Design

Dining Room

Furniture Accessories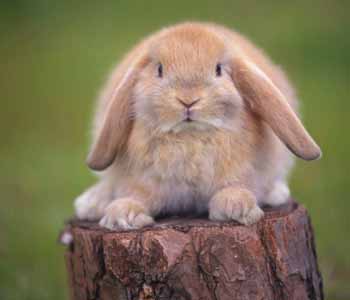 warm and comfortable natural seat, beautiful tree trunk, modern furniture design inspiration
modern furniture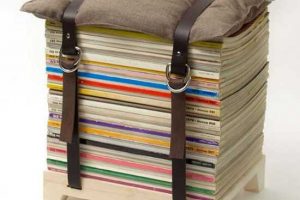 The story of wooden stools and comfortable dining room chairs started in prehistoric times, when people were sitting around the fire on the ground, rocks and dead tree logs. Rocks and tree logs are the first stools a man invented. Today fallen tree trunks inspire modern furniture design, room decorating, recycling and conservation ideas.
Although the sitting position on the ground, rock or a fallen tree trunk is natural, rocks and tree logs could be cold, wet, and uncomfortable. Turned vertically, small tree trunk pieces were first wood stools, that offered a better option for rest and more comfortable higher position for a fast start before running away. The first problem of wood stools have been solved with animal skins, that were used as upholstery fabrics.
Today wonderful texture and unique form of fallen tree trunks, the beauty of bark and wood, the warmth and natural look inspire modern furniture design and room decorating ideas. An interesting concept of seating on a log and conservation idea are presented by Jurgen Bey, www.droog.com/ A log bench is made from a fallen tree trunk. (The art of interior design, the future of the furniture)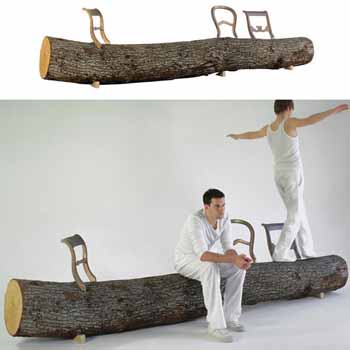 Adding dining chairs backs for leaning on is a creative and simple idea for eco friendly contemporary furniture design.
In prehistoric times sitting on a thick log felt safe and comfortable. First wood stools could be moved around, and small pieces of a fallen tree, arranged vertically, created stable, warm and comfortable wooden stools for a group of people.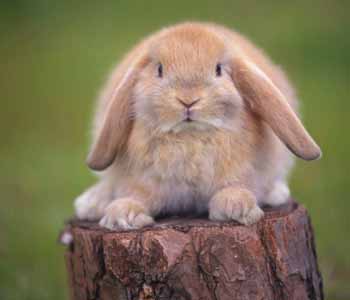 The invention of first, made of wood stools is not complicated, but the simplest ideas usually bring myriad of possibilities to explore human creativity and inspire wonderful room decorating ideas and modern furniture design concepts.
From log to Keyboard stools and stylish dining chairs
Contemporary furniture design, unique chair with hair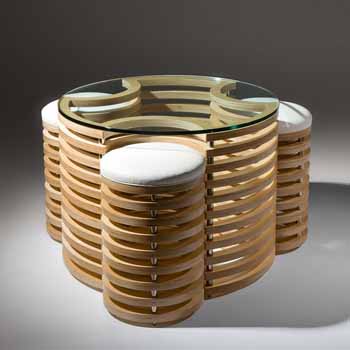 Trees and first simple wood stools became a great inspiration for furniture design, including ancient and contemporary dining chairs and modern stools design.
Stylish stools and dining chairs, 9 dining furniture design trends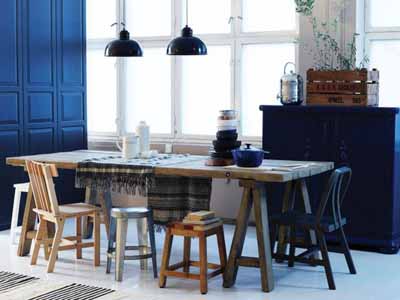 Contemporary dining chairs
Panton chair contest winners
Interior designers present their chair masterpieces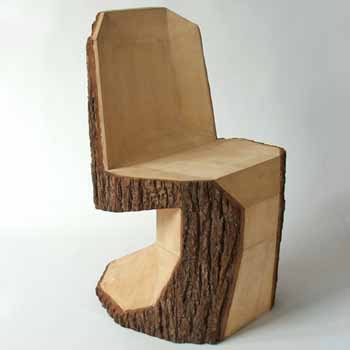 Comfortable and stylish contemporary dining chairs provide good support and create pleasant dining experience. Wood dining chairs add beautiful natural wood colors that feel comfortable and peaceful.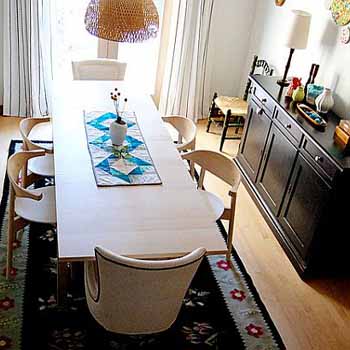 Modern furniture design ideas, interesting shapes, wooden furniture and natural colors for home decorating improve mood and strengthen a positive attitude towards the life.
Solid wood furniture, eco style trend for room decorating
Cork furniture, eco friendly contemporary furniture design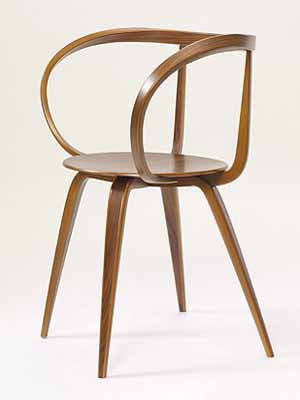 Modern dining chairs and stools are functional necessities that make beautiful home decorations. Wood dining chairs bring warmth into modern homes.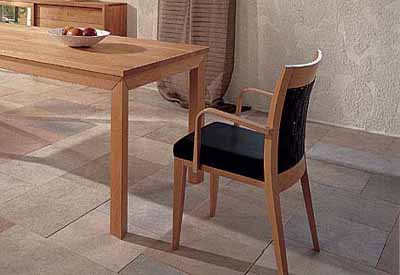 Contemporary dining chairs are ergonomic and stylish, antique furniture design looks elegant and luxurious, traditional dining room chairs feel relaxing and inviting and dark wood dining chairs in art deco style add excitement and drama to room decorating ideas.
Modern home bars furniture design, bar stools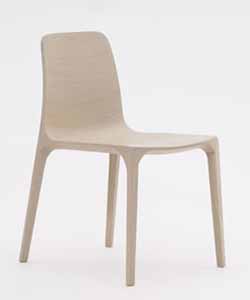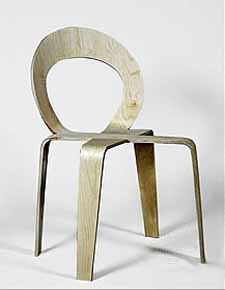 Here are great ideas for kids toys storage and wall decoration with small cars that everyone would love. DIY organizers, like...
and enjoy free articles sent to your inbox