Modern Home Bars, Furniture Design, Stylish Bar Stools

Fun Rooms

Furniture Accessories

home bar designs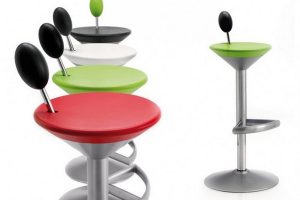 Even simple home bar designs should look like a real bar, offering comfortable home bars furniture and relaxing atmosphere. It is a great ideas to visit few creatively decorated bars to get familiar with classic or contemporary bar designs and modern bar furniture styles before buying bar stools and tables for your home bar.
Selecting the most exciting home bar designs for your home and purchasing two-three matching modern home bars accessories are simple steps for creating enjoyable design and pleasant space to relax with family and friends. Attractive bar chairs, wine cabinets and bar accessories add more flavor to friendly people interaction, creating unforgettable memories.
If you have modern home bar equipment and beer-making kit, you can treat your guests and enjoy unique flavor of home-made beer, designing brewery-like atmosphere at home. Attractive wine racks and wine cabinets, comfortable tables and bar chairs make your favorite wine even more enjoyable.
Modern bar stools design
Comfortable tall bar stools Baloon are inspired by natural organic shape. Stylish and comfortable, low or high back bar stools or chairs are important elements of modern home bar designs.
Made of natural wood, contemporary plastic or metal, modern bar stools or chairs with soft cushions add more comfort, elegant style and luxurious accents to functional home bar designs.
Unique bar stools and chairs with soft cushions and comfortable seat design are important for making home bars relaxing and pleasant. (Cozy window seat design inspiration)
Modern home bars models with soft bar stools cushions and adjustable seats height, like Baloon bar stools from Bonacina Pieranton, Italy, www.bonacinapierantonio.it/ are perfect for small and large, simple or luxurious home bar designs. (Modern home furniture design ideas from Italian automotive engineer)
Selecting interesting bar stools and accessories models, choosing your favorite colors and exploring unusual decorating ideas are great ways for creating personal, unique and meaningful home bar design. (Contemporary furniture design, unique chair with hair) You and your guests should feel comfortable and relaxed, enjoying attractive look and functional design of your home bar furniture pieces and accessories.
Modern home bar designs
Contemporary home bar designs with straight lines, polished surfaces, simple shapes, stainless steel accessories, modern glass shelves on the top of bar tables, soft bar stools cushions, high quality materials and vivid modern colors, require adventurous and stylish attitude.
Bold color selection, modern shapes, functionality and elegance of bar stools, tables, shelves and cabinets are extremely important for bringing more style and beauty into your home.
Limiting the number of home bar furniture pieces and bar accessories, following the principle 'less is more' and selecting bold colors are modern home bar design trends.
Furniture designer Karim Rashid presented his latest bar design that was manufactured by Frighetto company. (Recently he designed unique stainless steel tiles for walls and floor decor,  Metal tiles modern curve)
Buying modern home bar furniture and accessories
Comfort, functionality and simplicity are the most important qualities of contemporary bar designs, so starting home bar design with selecting few basic and modern bar furniture pieces and accessories and then building unique and personal home bar design from there are smart decisions.
Designing home bar should not be too expensive or time consuming. Most people don't need the complete bartender set and many bar stools or chairs.
Two-four attractive and comfortable, modern bar stools with soft cushions, adjustable seat height and comfortable design, made of high quality materials, a cocktail shaker and a ice bucket are enough to have in the beginning.
Modern design ideas
Designer home bar sets, modern bar furniture for stylish basements
Portable and sectional patio bar furniture, light outdoor home bar designs
Colorful spring drinks to catch a leprehaun
Modern home bar stools and chairs design ideas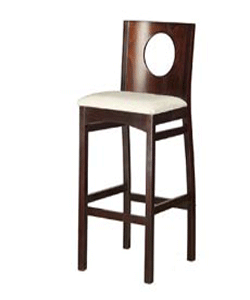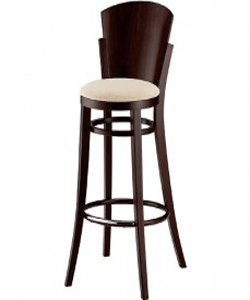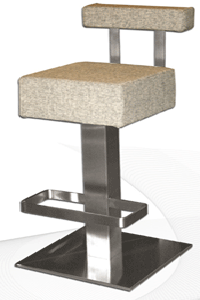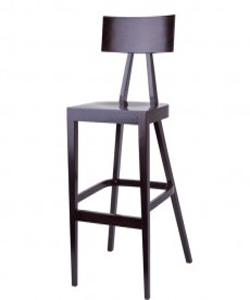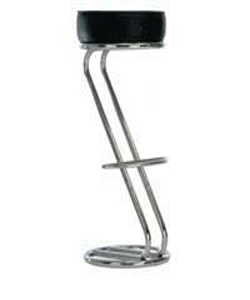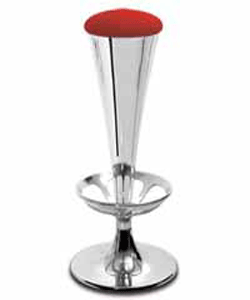 Here are great ideas for kids toys storage and wall decoration with small cars that everyone would love. DIY organizers, like...
and enjoy free articles sent to your inbox