Cozy Window Seat, Design Inspiration and Window Seat Ideas

Decorating Ideas

Furniture Accessories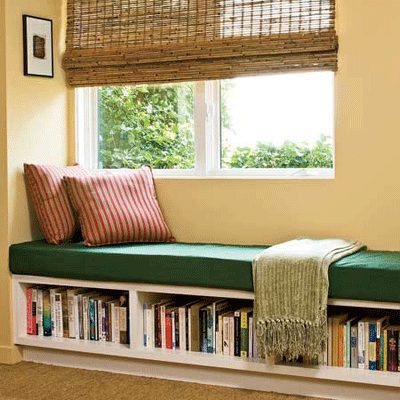 Foam window seat with cushions and book shelves
window seat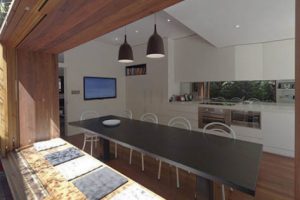 Since ancient times a small sofa seat with soft cushions has been a luxurious item for upscale, comfortable, and modern home interiors. And today, a contemporary sofa seat brings a beautiful interior design detail that helps create a cozy room with a welcoming corner nook or a window seat for reading and resting in style.
Adding a window bench to interior design – classic, traditional, rustic, or contemporary, is a practical and timelessly modern idea. This new design, blending contemporary style and a vintage-furniture look, is by designer Inbar Paradny Kalomidi, based in Israel. The window bench and storage shelves for books are comfortable and attractive. While bringing the classical sofa seat form, the contemporary window bench design looks modern and functional.
The contemporary sofa seat can be used for any room decorating, creating a cozy corner nook with this elegant bench or decorating a large bay window. The modern bookshelves add soft curvy lines to interior design and are perfect for displays of green house plants, books, or unique collections.
Modern sofa seat with bookshelves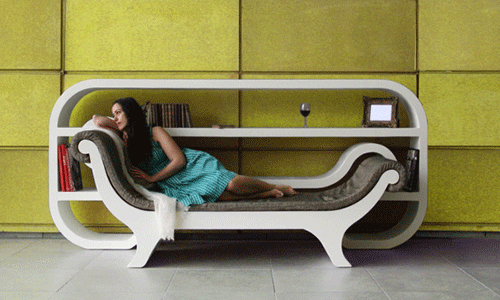 Adding soft cushions will create a beautiful seat for relaxing, dreaming, reading, or listening to music. The modern furniture set, the sofa sand shelving unit can work together or separately.
Bookshelves, personal home library decorating, design style
Mini pig bench and leather chair cushions for eco style decorating
Unique furniture design ideas recycling car junk yards parts
If contemporary sofa and bookshelves stay together, they create a beautiful, comfortable, and modern setting where living room furniture pieces show a lovely touch of vintage style.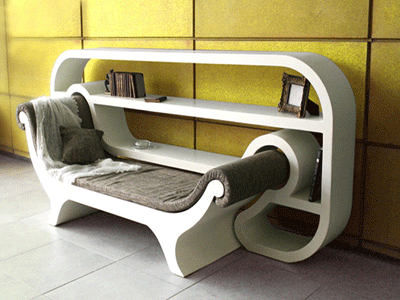 Each of us likes to enjoy privacy from other family members sometimes. Or maybe you want to talk to a child or read a book together. A cozy corner nook or an inviting window seat with cushions is excellent for relaxing, reading a favorite book, or dreaming in comfort. Perhaps, people can avoid all conflicts if everyone had the opportunity to spend enough time alone.
Custom window seats with cushions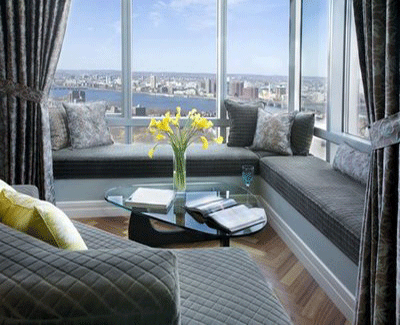 If you think your home is too small and there is absolutely no space to create a relaxation room, then a bay window seat or a bench with seat cushions are the solutions.  Window seat ideas that efficiently utilize available spaces, usually empty, can beautifully decorate rooms.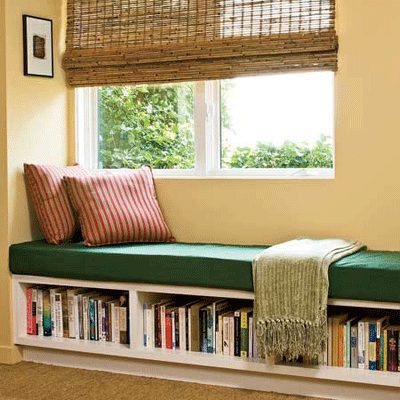 Children love to have a cozy nook or a custom-made window seat with cushions in their houses, especially in kids' rooms. They feel that a window bench seat with cushions is their comfort territory, where they can hide from others and relax when they want and need to.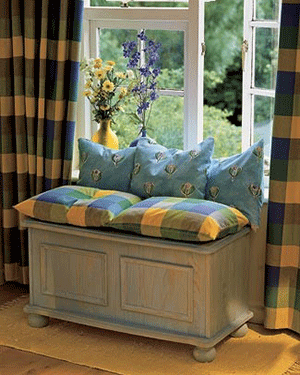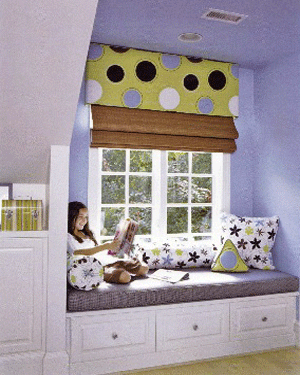 Do your home interiors or your kid's rooms have a cozy corner nook, a simple, space-saving bench seat in the hallway, or a beautiful large window seat with cushions? If not, get inspired by beautiful window benches and window seat design ideas, declutter your home and create a lovely place for relaxation or enjoying a gorgeous view.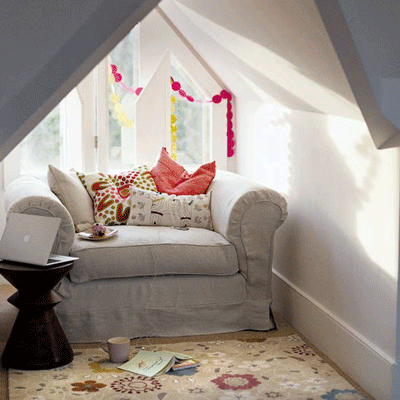 Simple and elegant, DIY window seat and cushions, decorated with soft and colorful fabrics in matching colors, add more comfort, texture, and color to your interior design and make home interiors feel cozy, warm, and attractive. A beautiful window seat is great for home staging and adding a home-like feel to your rooms.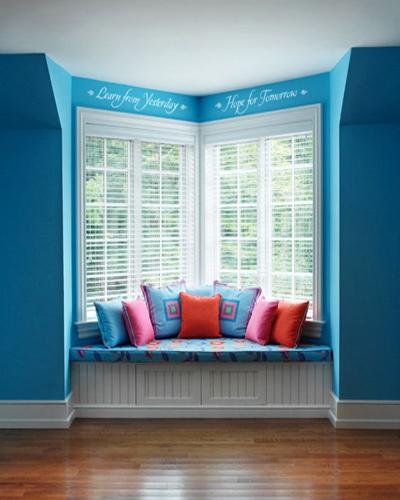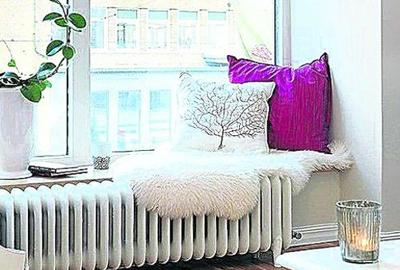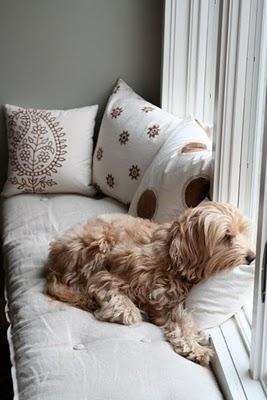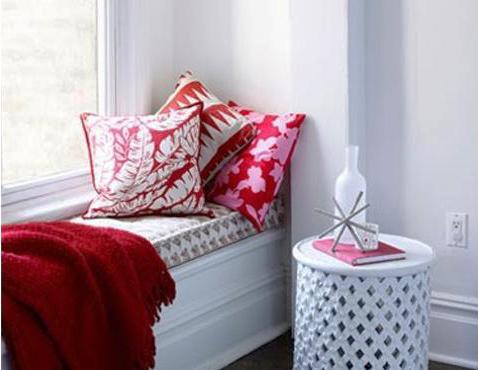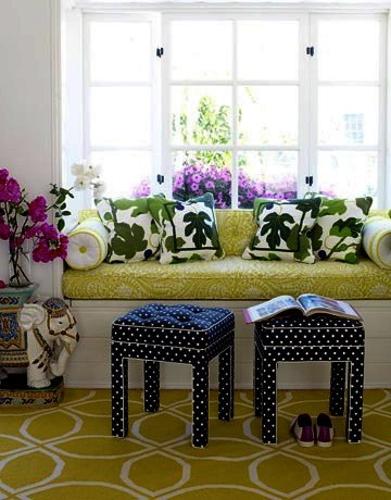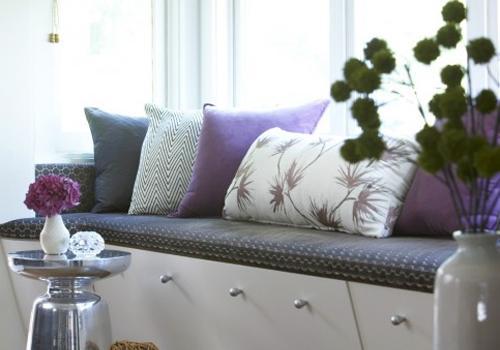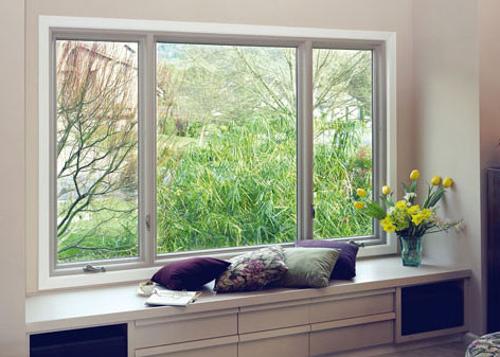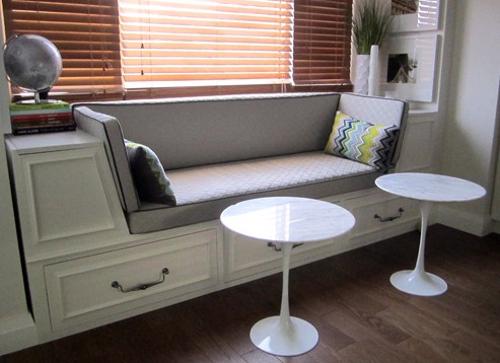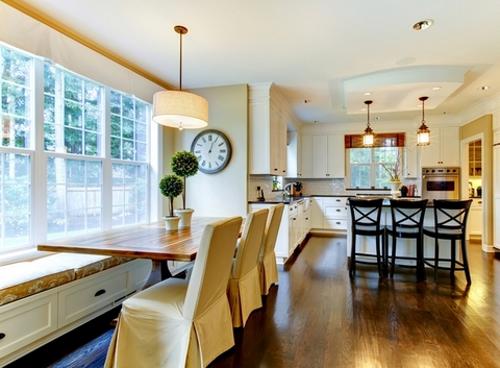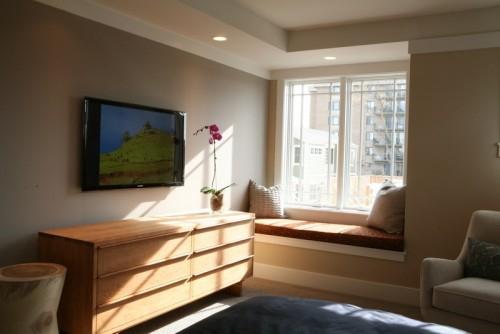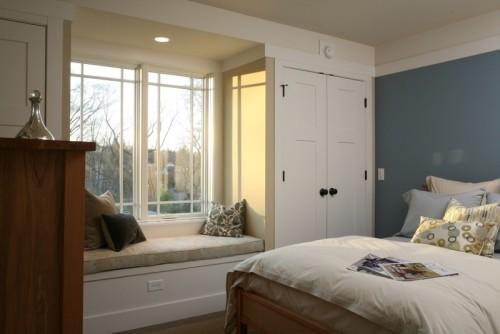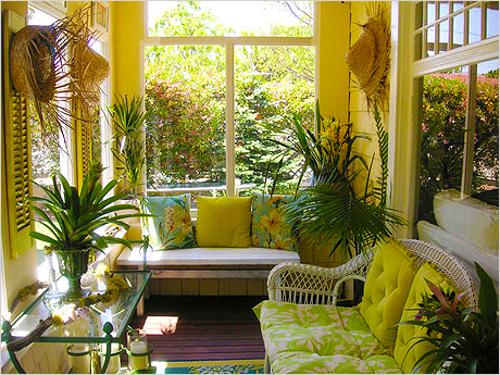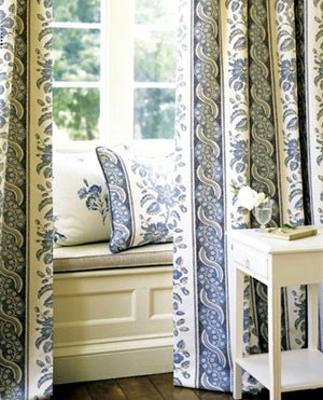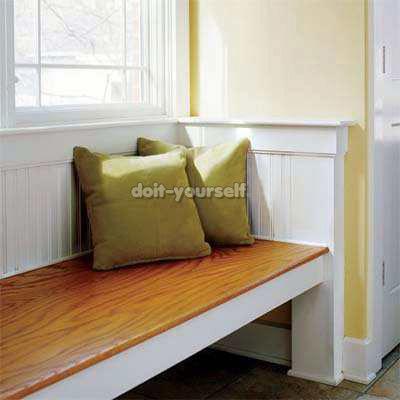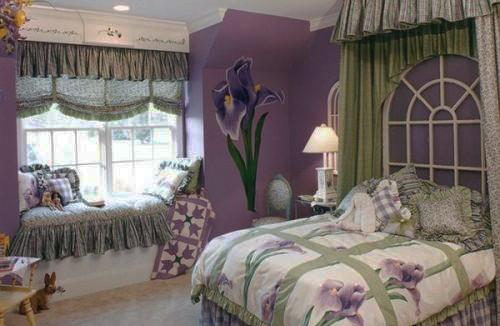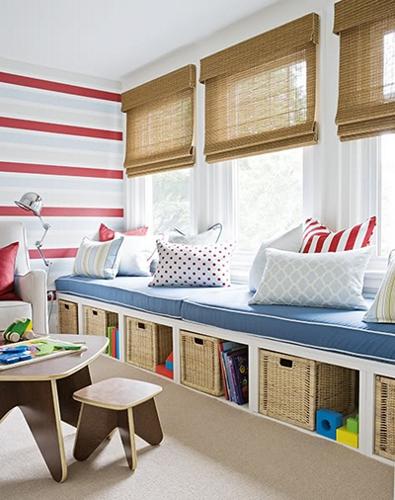 It is possible to find enough space for a small bedroom even in a tiny apartment or home. Here are smart...
and enjoy free articles sent to your inbox