Panton Chair Contest Winners and New Contemporary Furniture Design Ideas
---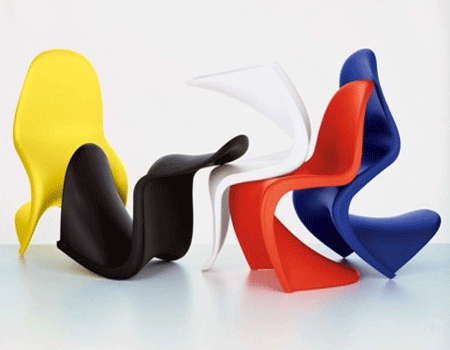 Panton chairs in various bright colors, photo via designpublic.com
It has been 50 years since furniture designer Verner Panton introduced the floating shape of the first curved plastic chairs. Today the famous shape is classic, the symbol of exciting and innovative contemporary furniture design in the 60's.
It was not always easy for Verner Panton and Vitra. They spent 10 difficult years before the idea of this contemporary chair design was excepted, but the effort and time spent were not wasted. Verner Panton was rewarded for popular and modern chairs design.
Vitra, the contemporary furniture design studio, organized the Panton Chair Design contest to celebrate the 50th anniversary of Panton Chair design concept. The company's clients and fans of  Verner Panton Chair design were invited to show their creativity and create their models of the famous plastic chairs.
Panton Chair design contest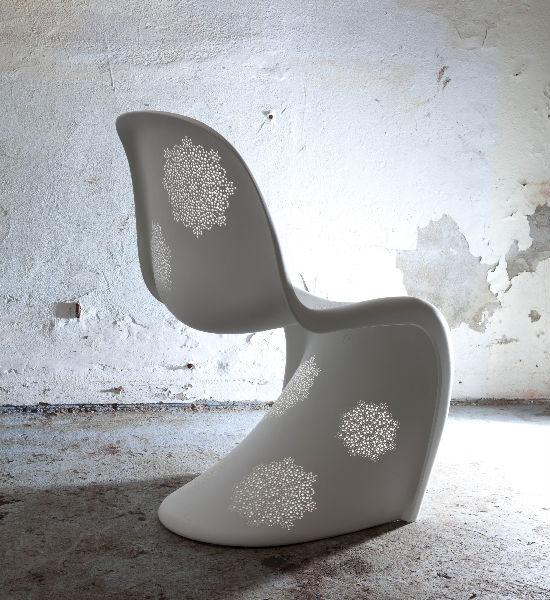 The contest criteria was to create something extravagant and unique, practically anything that can be lifted and looked like Panton chairs. The judges of the Panton Chair Design contest were Terence Conran, Kevin McCloud and Charles Saatchi.
31 original and surprising contemporary furniture design concepts were presented to the judges during the chair design contest.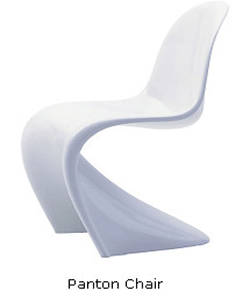 Creative and unique  contemporary chairs looked impressive, show amazing design ideas, from modern chairs that are practical and functional to contemporary chairs that looked like modern artworks. Stunning and interesting art installations and designer chairs created a wonderful display of contemporary furniture design ideas inspired by the classic Panton chair.
Unique furniture design ideas
Glowing in the dark sofa design
Pink bomb chair design for chic decor
Modern furniture design trends, the art of furniture design
Panton Chair contest winner
The judges had difficulties to choose the best furniture design concept. However, the winner of the Panton Chair Design contest is the unique chair, presented by Jump Studios, a design studio from London.
The Jump Chair design is a unique furniture design which blends the famous contemporary chairs with creative way of expression. The unique contemporary furniture design consists of the plastic chair frame and hundreds of thin threads that form the original designer chairs shape, creating the familiar silhouette.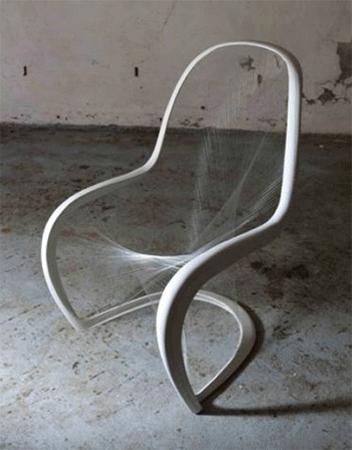 Terence Conran commented on the Jump chair design, saying that Panton would be proud of this contemporary furniture design concept. Kevin McCloud said  that the winner of the Panton Chair Design contest attractively showed the sculptural beauty of the famous Panton chairs form.
Panton Chair installations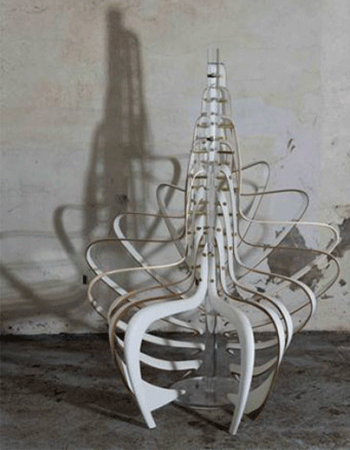 Modern design ideas, combined with classic chair shape, create innovative and interesting contemporary chairs and give great inspirations for modern designers and interior decorators.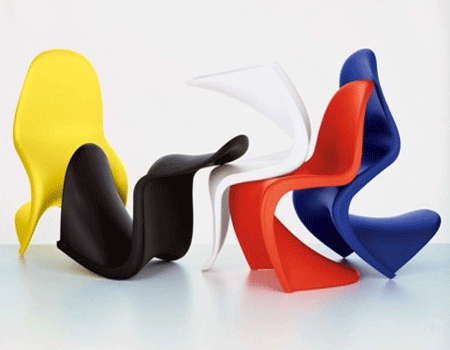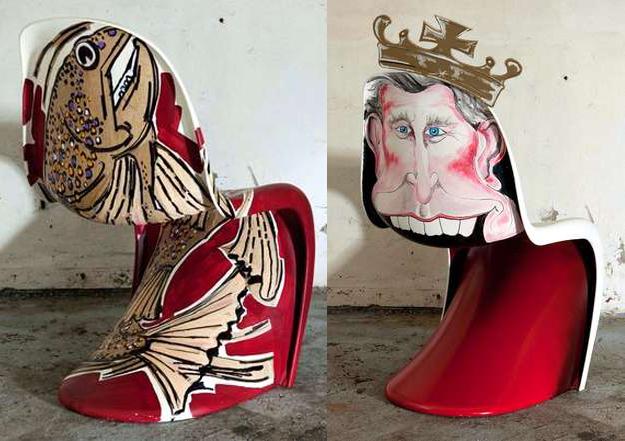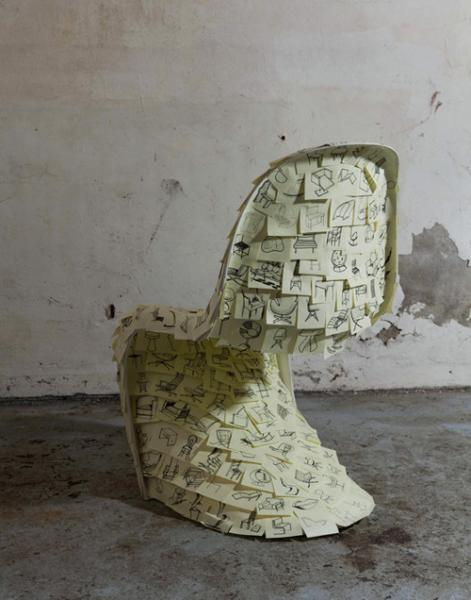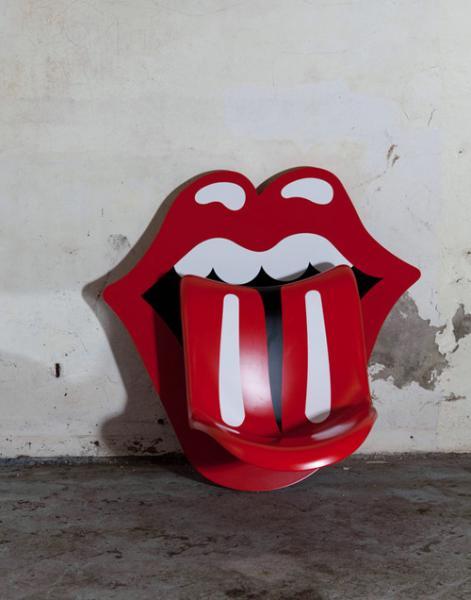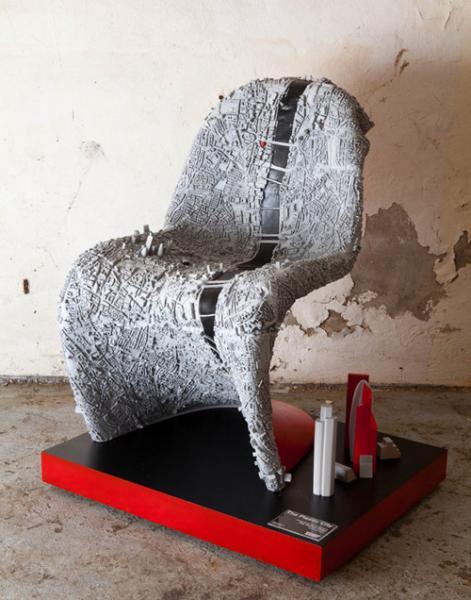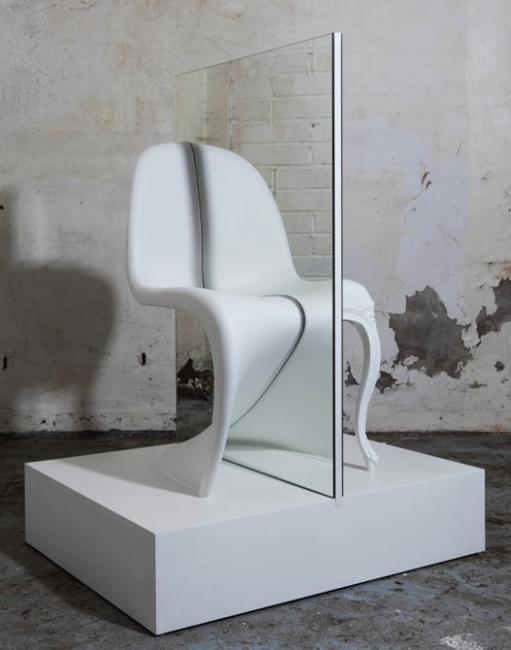 New contemporary chairs inspired by classic Panton chair design

Mini pig bench and leather chair cushions for eco style decorating
Office ergonomic chair design and furniture placement
Contemporary textile sculptures made with used clothing
Creative wall racks for jackets recycling old chairs
John Nouanesing, who did not participated in the recent Panton Chair Design contest, got inspired by its floating shape and added parts of this famous chair to his interesting art installation. This is an unusual interpretation of how old chairs and designer chairs can be used. He created unique wall decor recycling wooden and plastic chairs parts and turning them into hangers for jackets.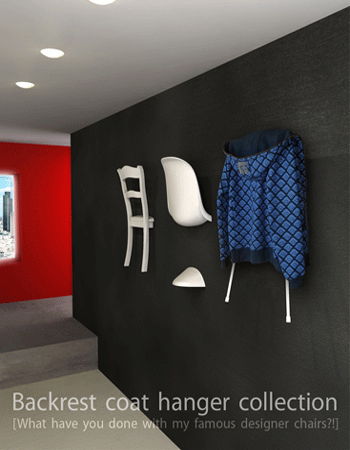 The idea is not new. Wooden chairs backs can be used for making unique hangers for jackets, adding an artistic touch to wood recycling.
More from contemporary design

Here is a new design concept of Ibis Hotel in Sao Paulo, Brazil. The contemporary and original interior design invites everyone...