Modern Wall Design with Colorful and Decorative Modular Wall Panels
---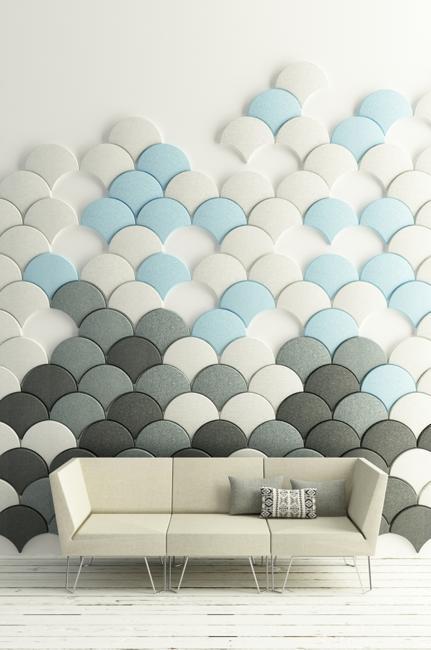 Acoustic wall panels in various colors for modular wall design
Modular acoustic wall panels in shapes of Ginkgo leaves look fantastic on vertical surfaces, offering great ideas for modern wall design. These wall panels, designed by Stone Designs in various colors are excellent for accentuating modern interior design. Lushome brings the new design idea to demonstrate these beautiful modular elements of interior design that are inspired by nature.
The modular wall panels are created in the shape of traditional Japanese gingko tree leaves, which are considered to be a symbol of hope, resilience and peace. The acoustic wall panels bring the distinctive fan-shaped leaves into modern wall design and beautify accent walls with the popular motif in Japanese art.
The colorful and very decorative modular wall panels offer multiple combinations that create one-of-a-kind walls. The acoustic wall panels are constructed into a round, modular shape that slopes downwards. The unique shape helps improve their acoustic properties and gives a sense of movement to wall decorating.
Decorative 3d wall panels adding dimension to empty walls and modern home interiors
Carved wood wall paneling for modern room decorating
Modular wall panels with acoustic properties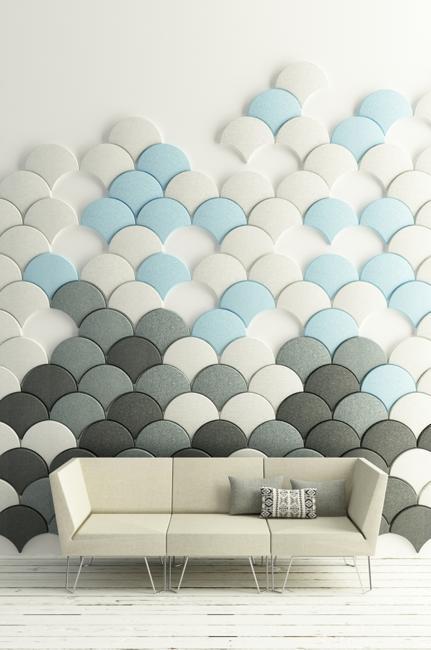 The leaf-shaped wall panels accentuate and enhance wall decorating with organic design. The modular pieces can be assembled on the wall in multiple ways, creating unique accent wall design and bringing color into interior decorating.
These modular wall panels are produced by Bla Station and are presented at the Stockholm Furniture Fair 2014.
Decorative wall panels adding chic carved wood patterns to modern wall design
Soft wall tiles and decorative wall paneling, functional wall decor ideas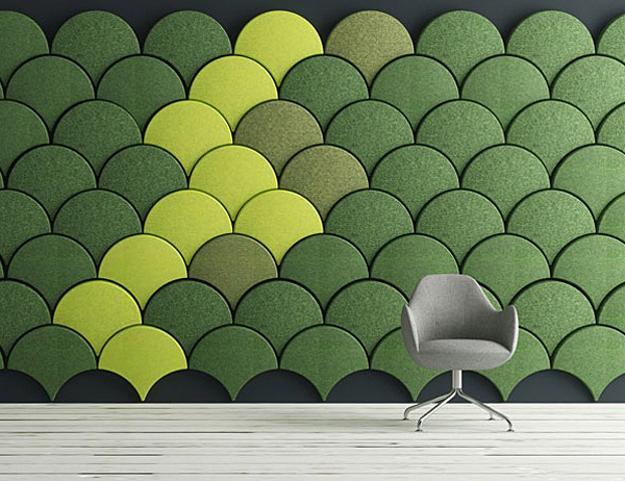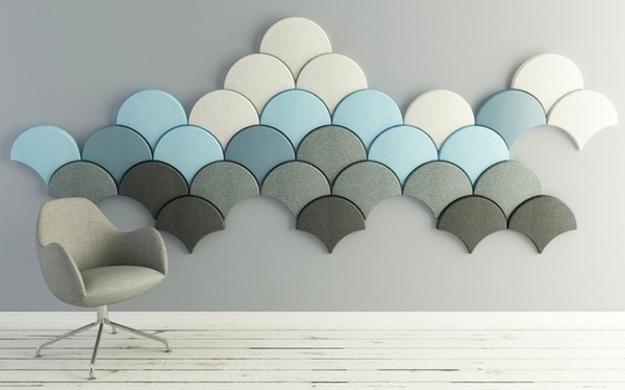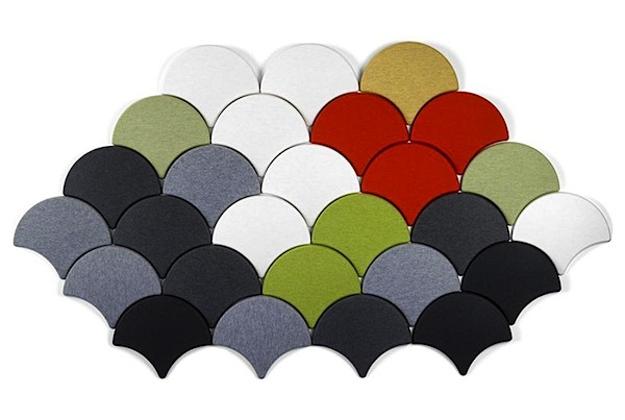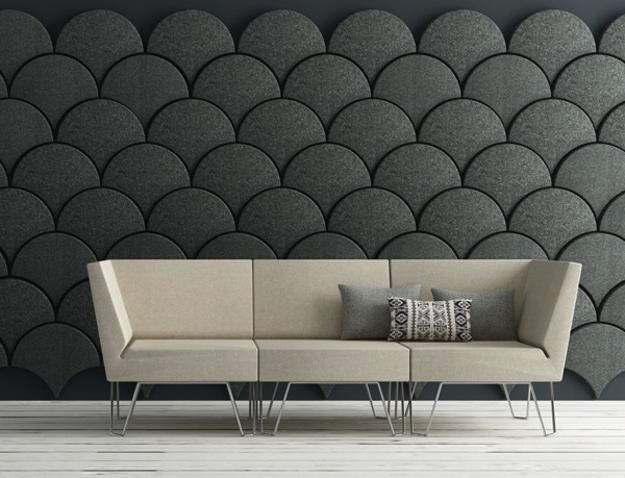 More from wall decoration

Piggy wall decorations bring humor into homes and can beautifully enhance the farmhouse theme. Colorful pigs on walls are excellent ideas...