Edible Cups for Coffee, Modern Tableware or Delicious Treats

Food Design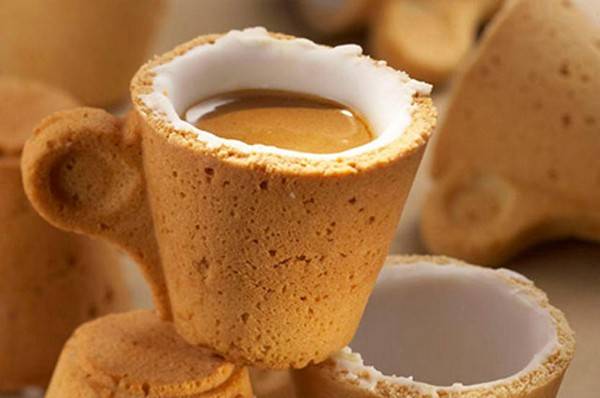 Edible cup for coffee, modern tableware and food design rends
food decoration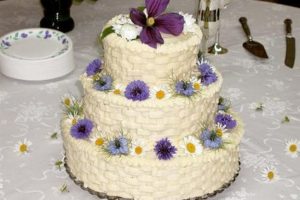 Unusual edible cups from Enrique Luis Sardi have already won a lot of awards, including in eco friendly products design, marketing, business development and new design. Edible cups bring a new trend in modern tableware, offering edible items, unique table decorations and delicious treats that will please kids and adults.
This food design idea is simple and creative. While drinking coffee you can eat a cup. Cookie Cup design was developed by designer Enrique Luis Sardi for serving high-quality coffee Lavazza in surprisingly delicious edible cups.
Creative food design ideas and interesting edible decorations add lots of joy to holidays, special occasions and birthday parties. Edible tableware and table decorations are fun to look at and eat.
Cookie cups for coffee with sweet treats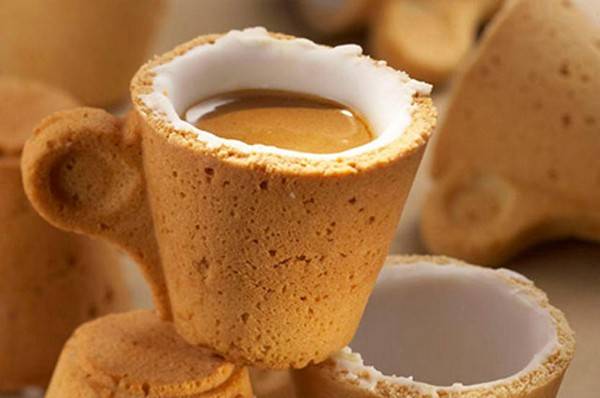 Cookie Cups, created by Italian designer make gorgeous and delicious table decorations, offering attractive cups for tasty coffee drinks and mouth watering desserts you can eat at the same time.
Sugar icing not only seals the surface and prevents leakage, but also sweetens the bitter taste of coffee drinks, which is perfect for those who prefer to add sugar to coffee drinks. Sugar and a spoon may not be needed when you drink coffee from a sweet Cookie Cup.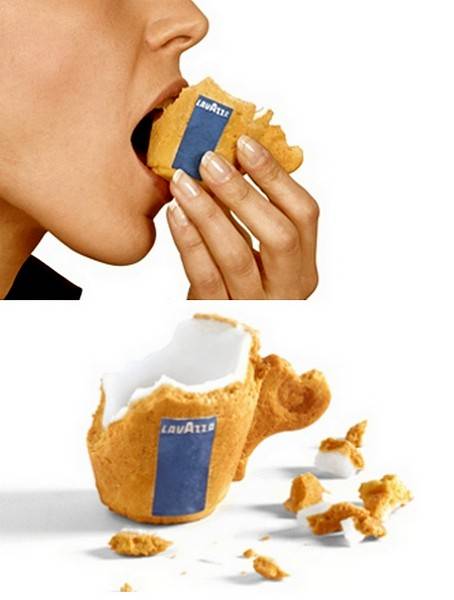 Various biscuit cups, covered inside with a hard sugar icing, are inspiring and exciting inventions that will delight kids and adults. Edible cups and plates will make holidays and party times even more special and enjoyable.
Brownies and cupcakes in egg shells, creative food design idea
Furniture like food design ideas from Sapore Dei Mobili
More from contemporary design

Modern house design in Japanese style celebrates the functionality and elegance of minimalism. Airy, bright rooms look inviting and comfortable. Natural...
and enjoy free articles sent to your inbox