Skull and Bone Shaped Sugar Cubes, Unusual Food Decoration Ideas

Decorating Ideas

Food Design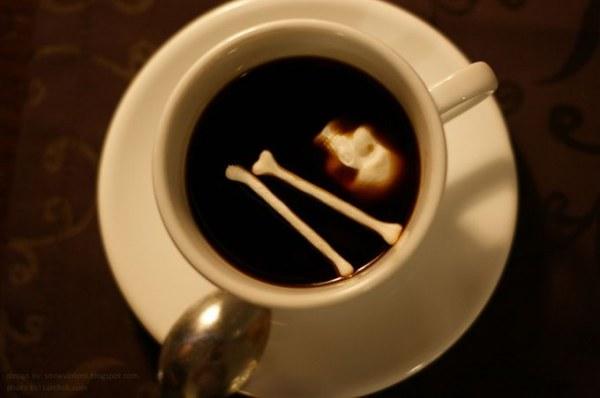 White skull and bone shaped sugar cubes, unexpected food decoration ideas
Halloween decorating ideas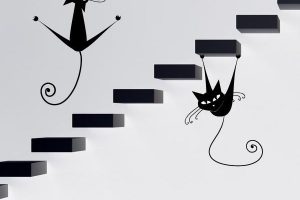 Skull and bone shapes make sugar cubes look unusual and surprising changing a morning coffee ritual. Lushome presents the skull and bone sugar cubes that wake you up adding an extravagant look and sweet taste to coffee. The incredible, sculptured, and thoroughly detailed sugar pieces are original and strange. White and black contrasts and the provocative idea create an appeal which reflects the attachment of symbolic meaning to human skull bones.
The skull and bones are a representation of death and mortality, but the symbols change like everything in modern times. Food stylists follow the trend as fashion designers and furniture designers started to use skull and bone images in creating unusual and stylish items, – clothes, accessories, and home furnishings. The sweets are a creative interpretation of the trend.
Today the skull and bone images represent the modern style rather than the historical symbolism of violence and death. A human skull with its large eye sockets displays a degree of neoteny, which humans often find visually appealing, mysterious, and captivating. The sugar cubes is an attempt to add some mystery to a cup of coffee with melting sugar skulls and bones.
Edible cups for coffee, modern tableware or delicious treats
Chocolate gift ideas for men, sweet birthday or Fathers Day ideas
Sugar glasses marrying edible decorations and colorful food design
Food inspired by human skull and bones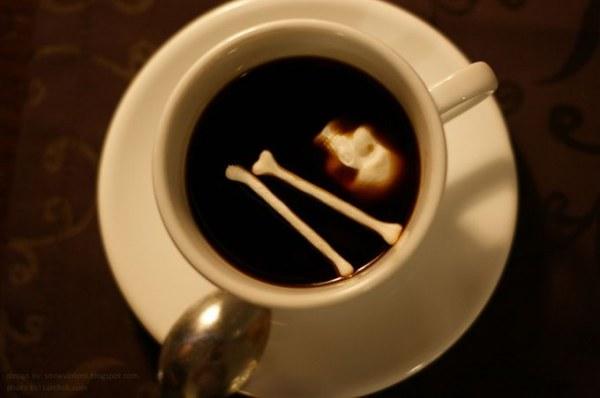 Somehow human skulls have a greater visual appeal than the other bones of the human skeleton. Skulls fascinate even as they repel. Skulls and bones associate with death and evil in European culture. They bring mystery, a sense of danger, and an adventurous vibe into modern design creating intriguing clothes, home furnishings, and food.
Some ancient societies had different associations with skulls and bones. Crystal skulls represent life, the honoring of humanity in the flesh, and the embodiment of consciousness. Sugar Skulls are traditional treats and folk art in Southern Mexico. These edible decorations and gifts are popular items while Mexican people celebrate the Day of the Dead.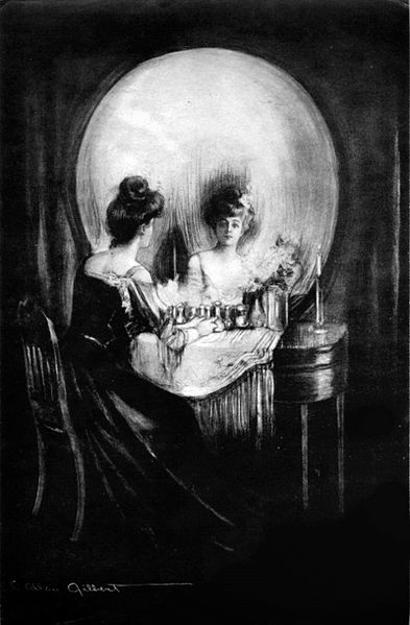 White sugar skulls and bones, designed by art studio Snow Violent, are incredibly realistic and detailed sugar pieces. Just imagine taking a sip of your coffee or tea with a white skull staring at you through the dark liquid.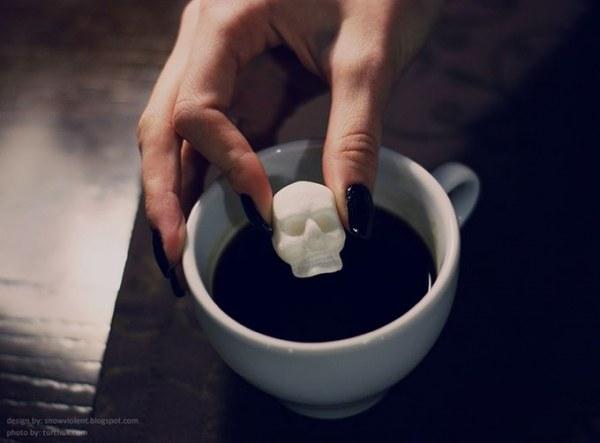 The Sugar Skulls and Bones are a series of uniquely shaped sugar cubes that make a spooky addition to any hot beverage. The sweet pieces can make surprising edible decorations for Halloween party tables. This unusual food design idea is a combination of ordinary material and creativity that reflect modern trends and dissolve into whimsical, unexpected, and delicious sugar cubes.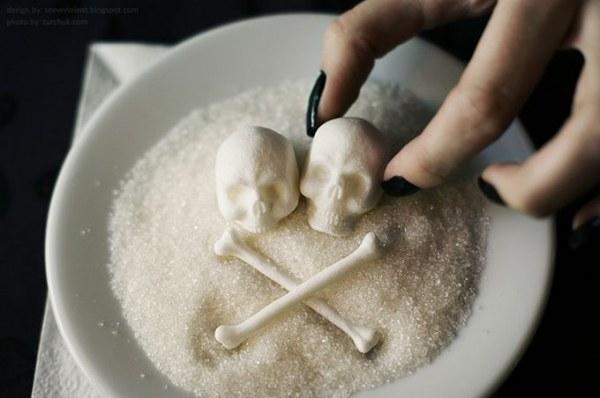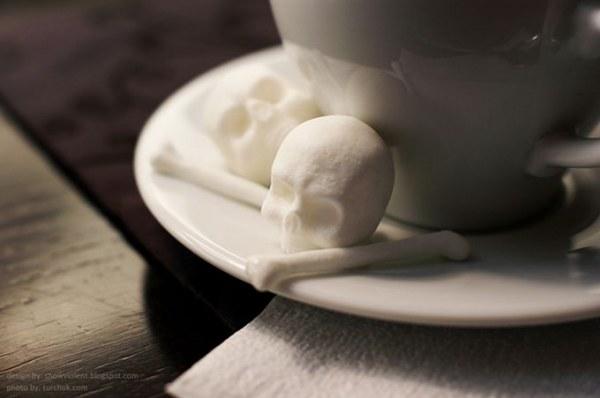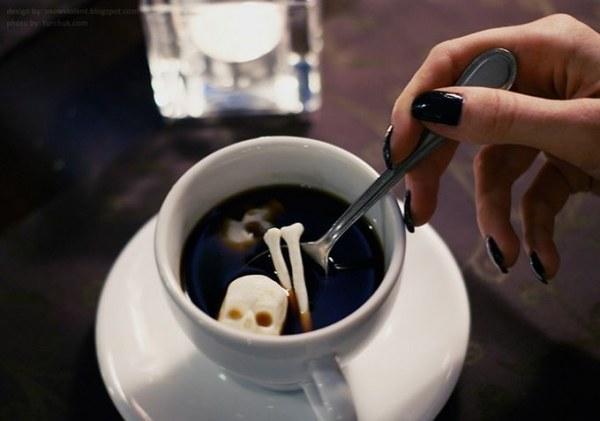 More from table decoration

Pink is one of the most ubiquitous and versatile Christmas colors that are perfect for elegant table decoration. The tender, pale...
and enjoy free articles sent to your inbox