Concrete Walkways and Garden Paths, 50 Beautifying Yard Landscaping Ideas

Decorating Ideas

Outdoor Living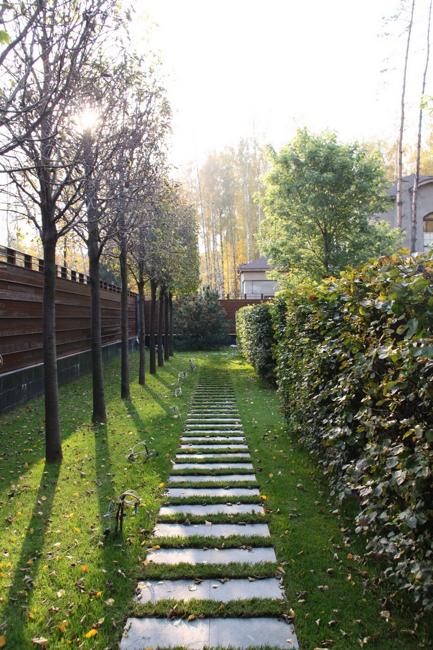 Garden path design, rectangular-shaped concrete slabs
landscaping ideas
Every yard looks more enjoyable with a beautiful walkway, and every garden design benefits from an attractive path design. Walkways and garden paths make it easier to get around the property. Whether you are a summer DIY project person or one who is starting to think of decorating your garden paths and walkways, here is the fantastic collection to inspire you.
Beautiful concrete walkways and garden paths are not hard to design. The first things you need to choose are a straight or curvy design you want and materials that you like to use with concrete. Bricks, stones, gravel look beautiful, accentuating walkways and garden paths built with concrete slabs.
Concrete walkways are modern and practical solutions for improving garden designs and yards. Concrete yard landscaping offers contemporary ideas that give a stylish, beautiful look to your outdoor living spaces. There are many different concrete applications, and walkways and garden paths are just two of them.
DIY concrete planters, original yard decorations
Contemporary house design mixing wood and concrete into modern interiors
Polished concrete floors, the latest home design trends
Concrete walkway and garden path ideas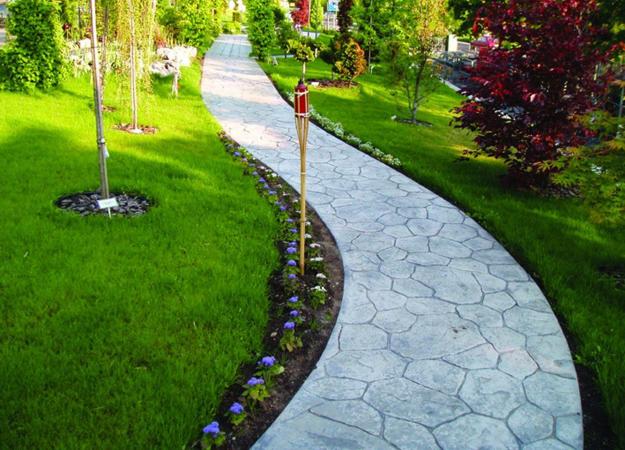 Design ideas
Concrete walkways can beautifully wind through the yards and gardens or add straight lines to yard landscaping, defining functional zones. Contemporary stamps and molds allow adding unique designs, different patterns, such as wood, stone, and brick. Colored concrete walkways bring life into yards and add colorful touches to green yard landscaping.
Colorful painting ideas for cinder block planters
Wood and concrete in modern houses
How to make decorations with concrete stamps and mold
Practical, contemporary design
Concrete garden paths and walkways are attractive and contemporary, setting the tone for modern yard landscaping and backyard designs. Concrete creates solid surfaces that are practical for homes with pets. Concrete keeps soil in place well and separates the grass from landscaped areas. You can creatively blend concrete slabs with other yard landscaping materials to give an original touch to your walkways and garden paths.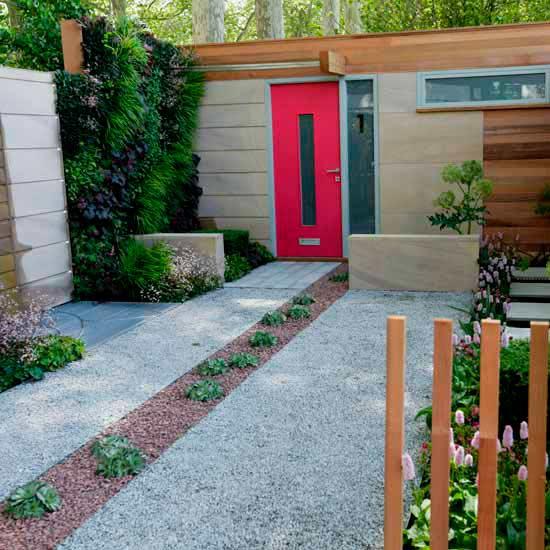 Customizing
Pre-cast concrete landscaping blocks, pavers, slabs, and small pads offer beautiful ways to design modern walkways and garden paths. DIY and custom concrete landscaping stones are unique and creative, perfect for creating extraordinary outdoor living spaces with different shapes, colors, textures, and patterns.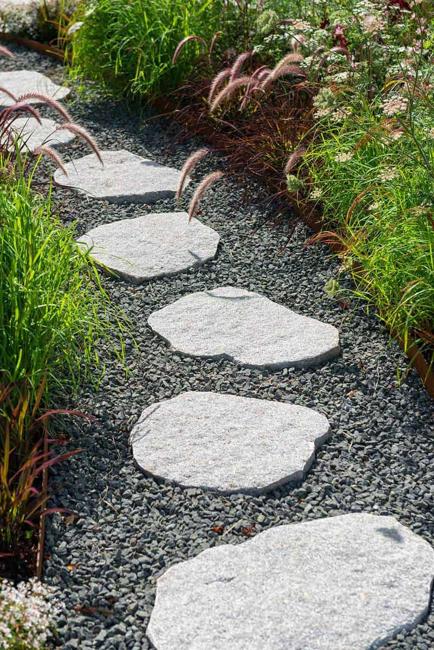 Yard landscaping ideas
Concrete looks elegantly simplified, relaxing, and stylish. It is an excellent material for patio designs and gardens. Take some time to see how beautiful concrete walkways and garden paths transform yard landscaping and feel surprised and delighted with the gorgeous and creative ideas.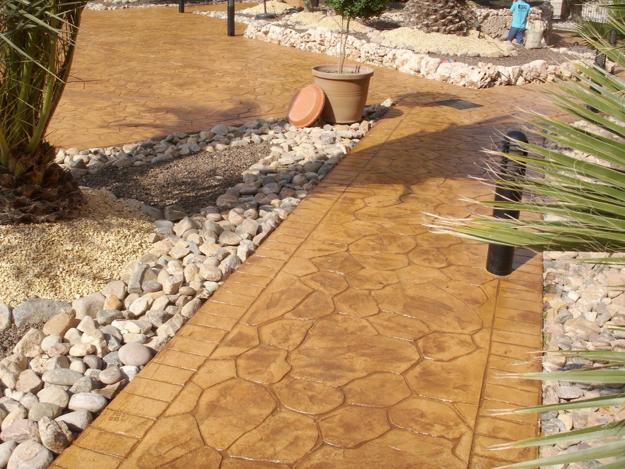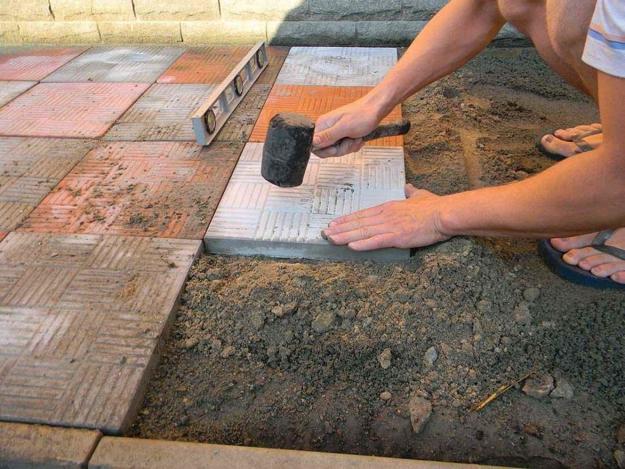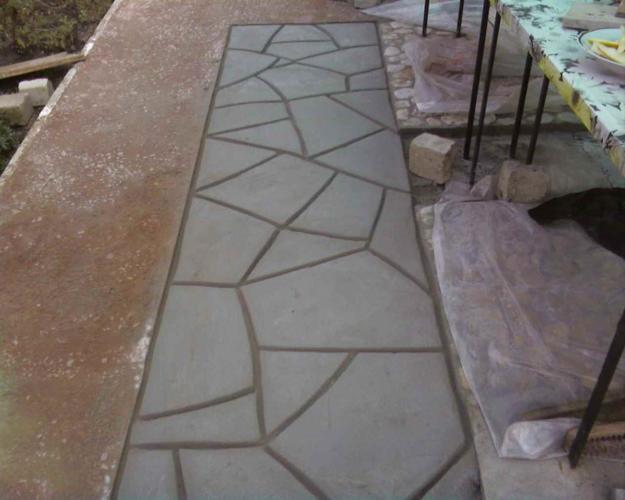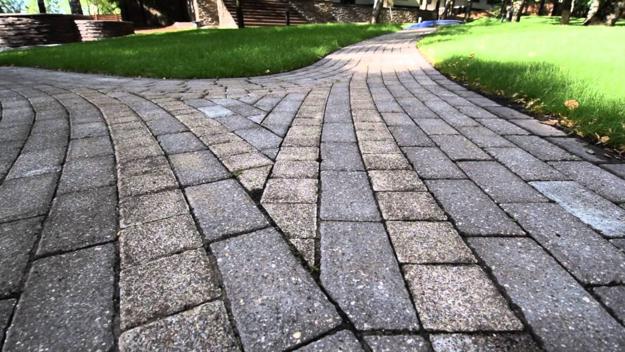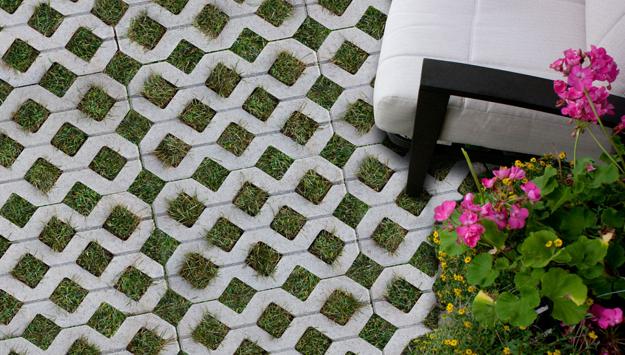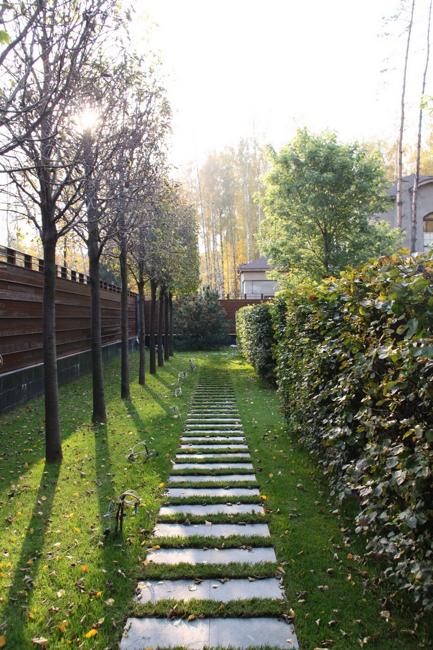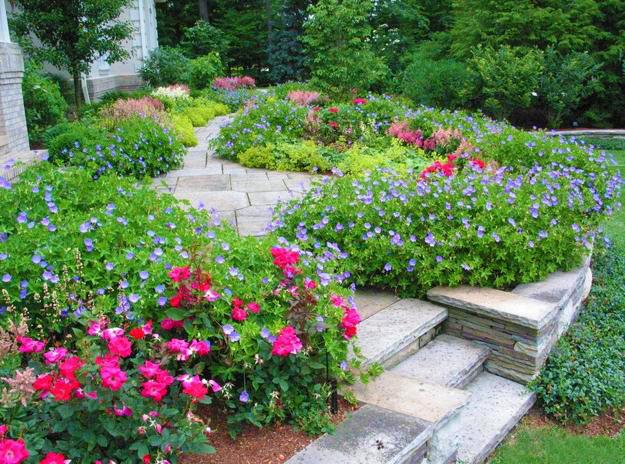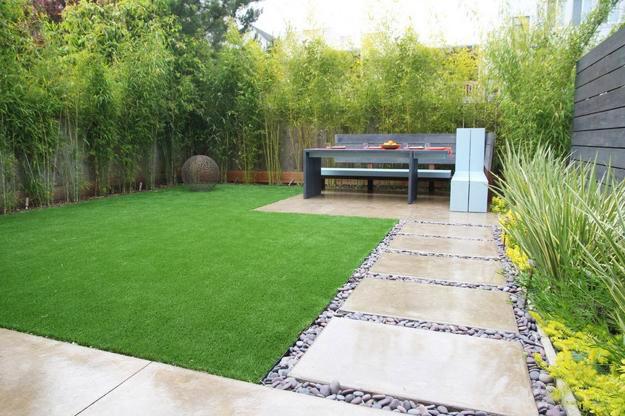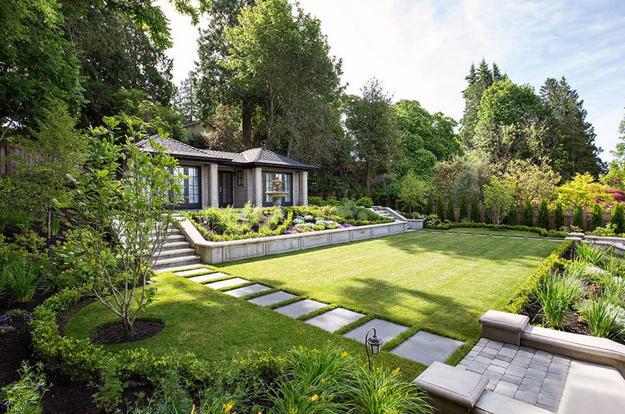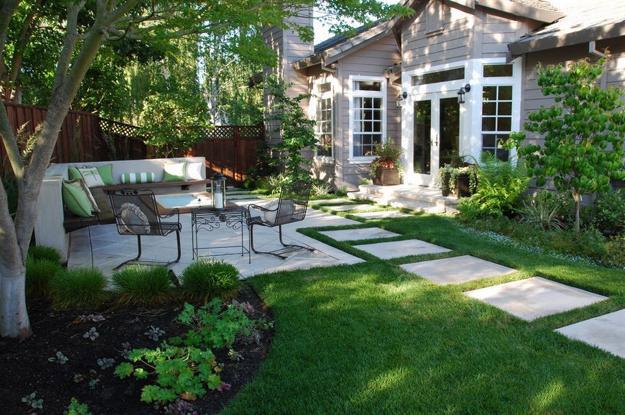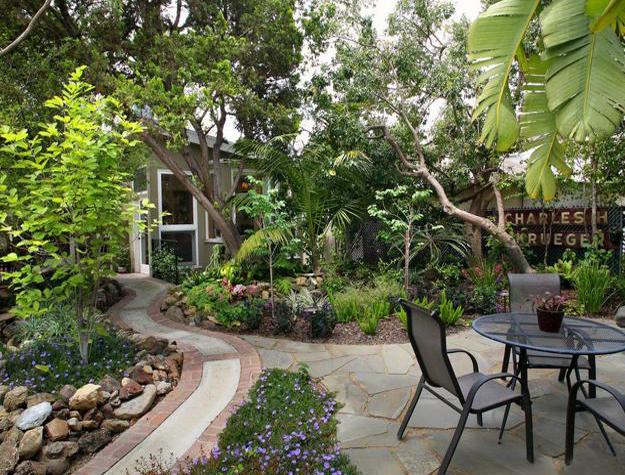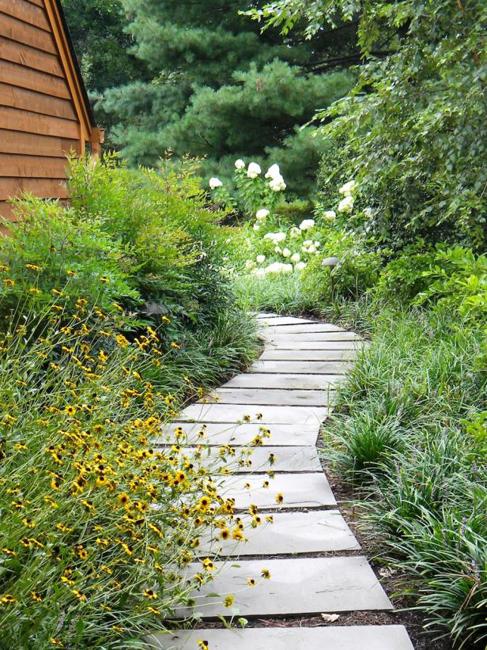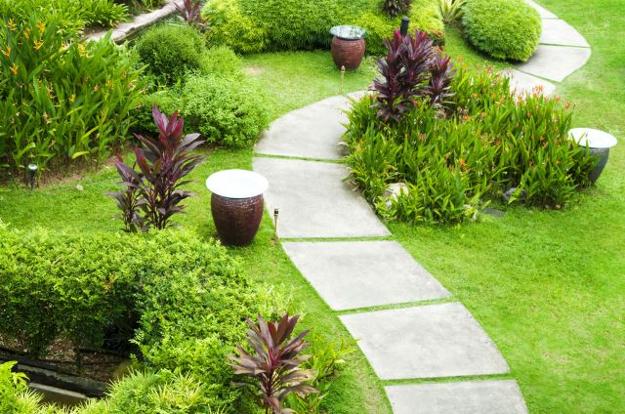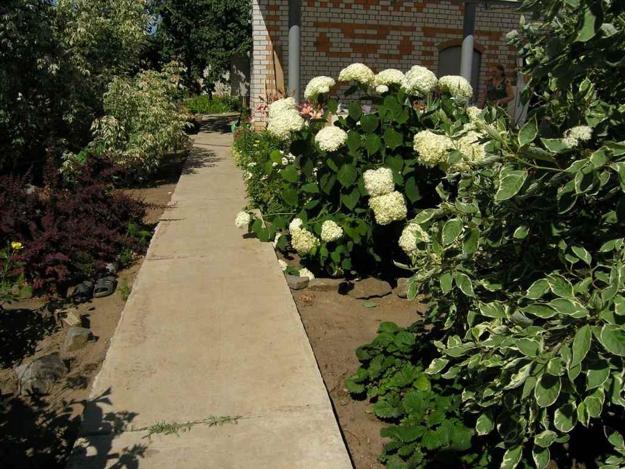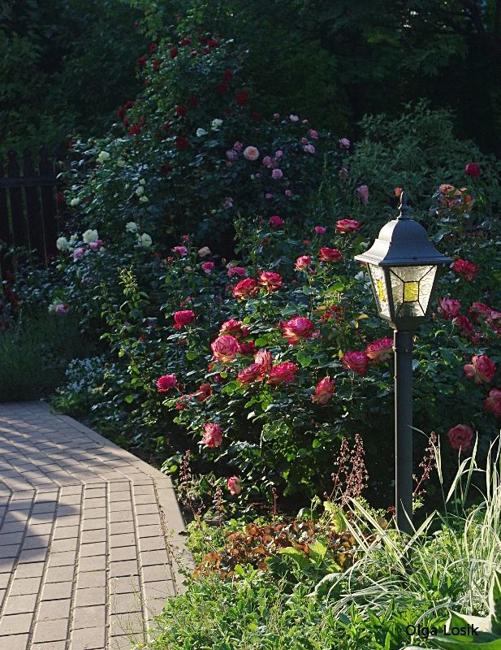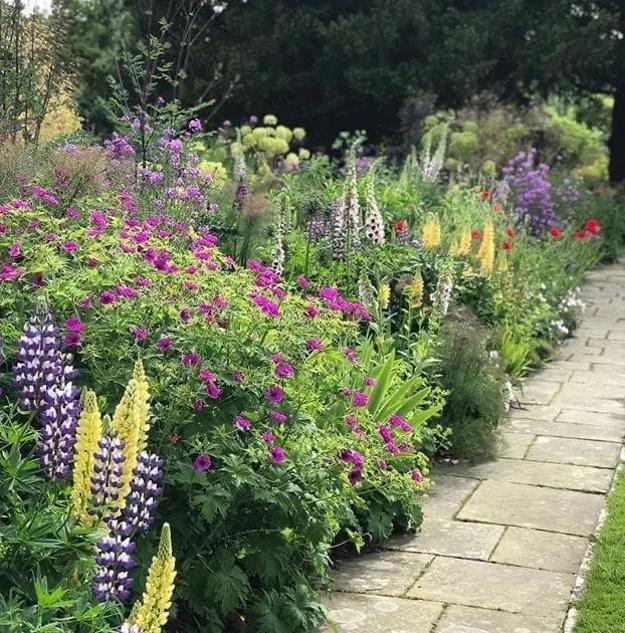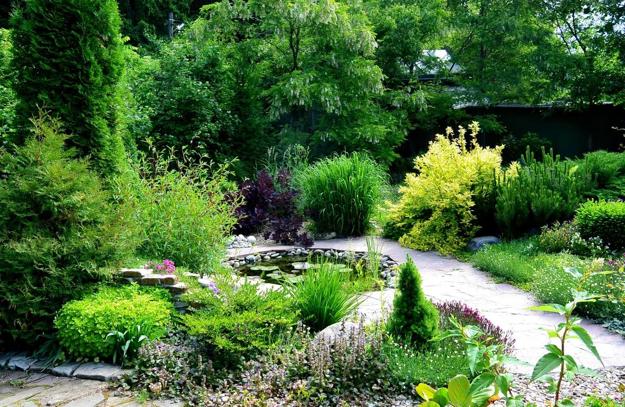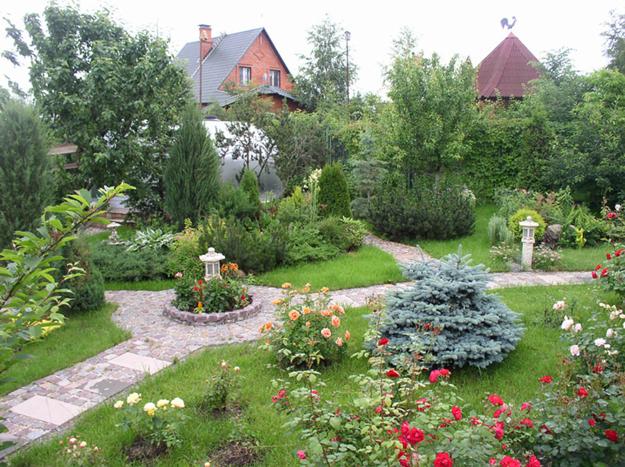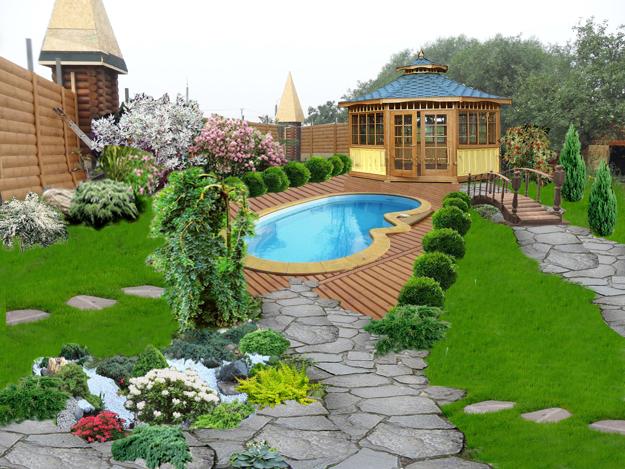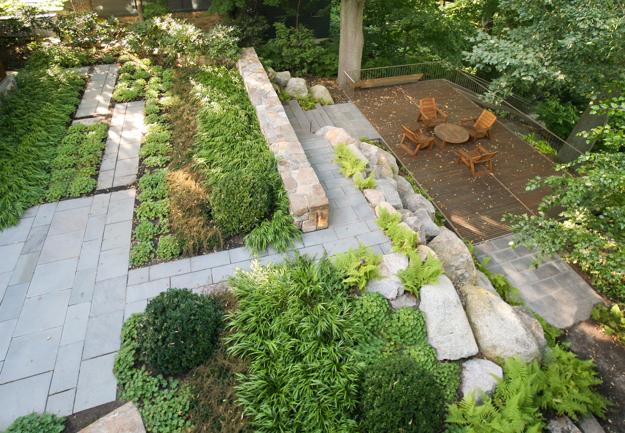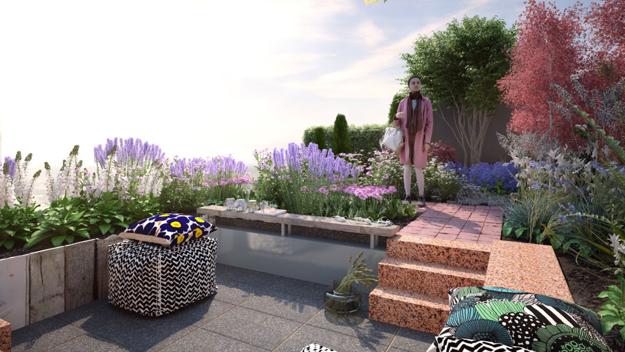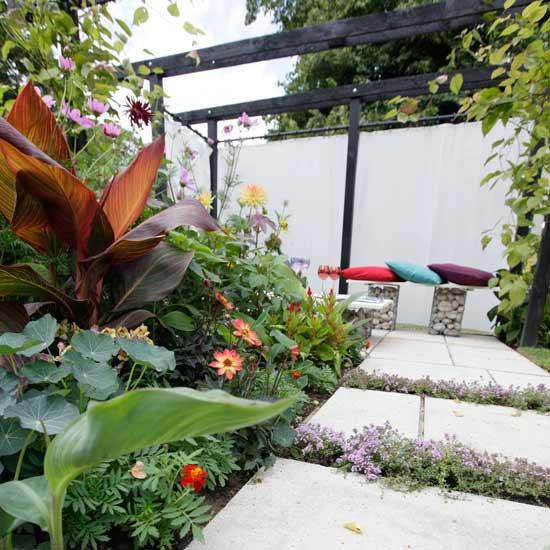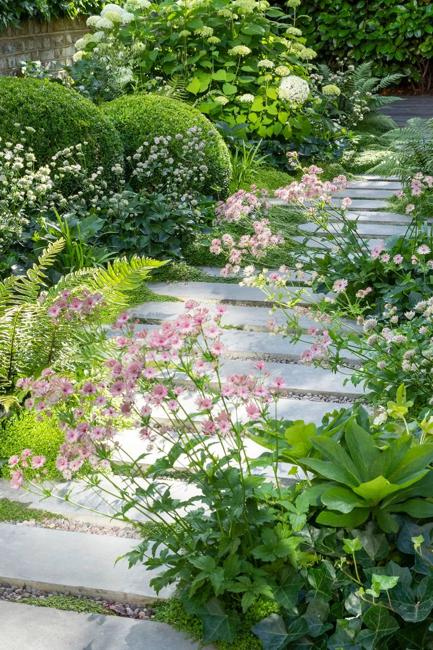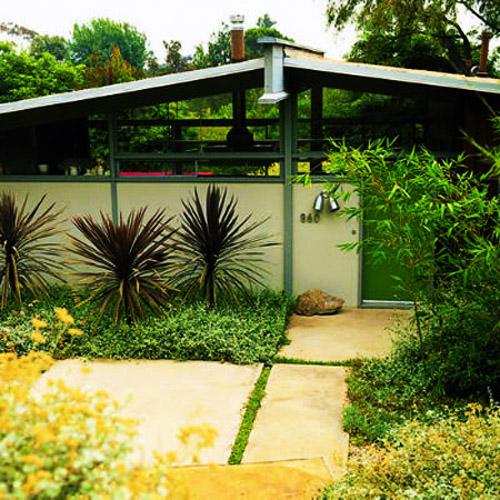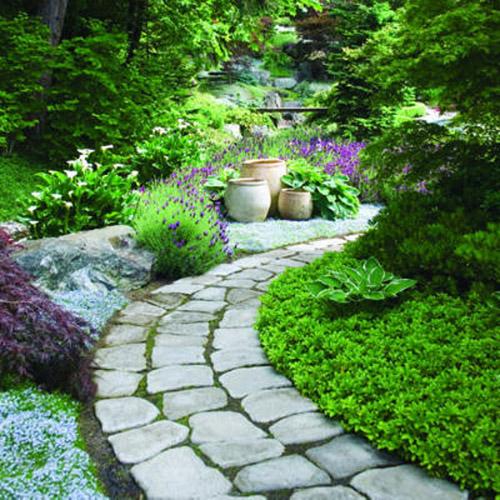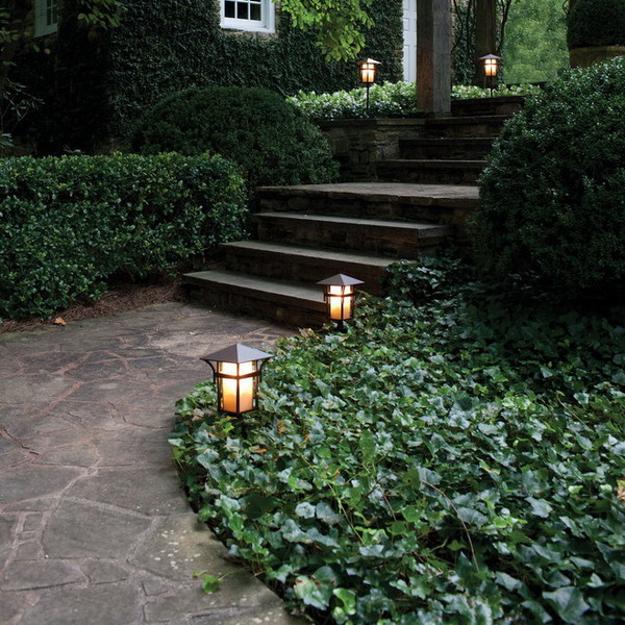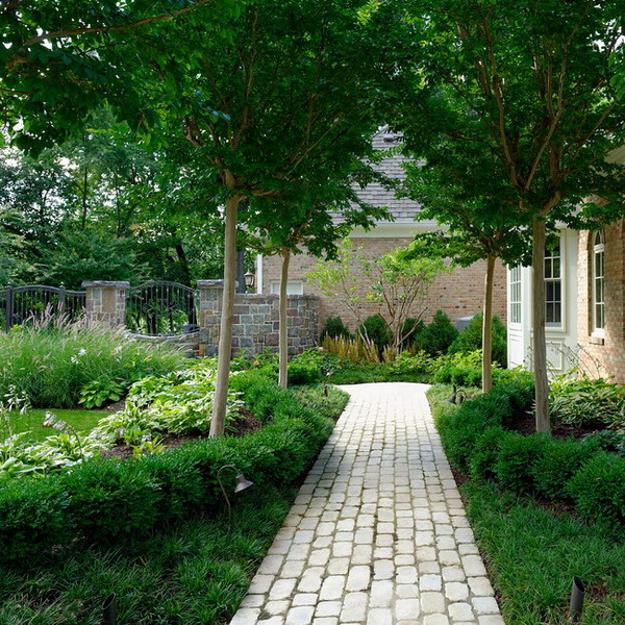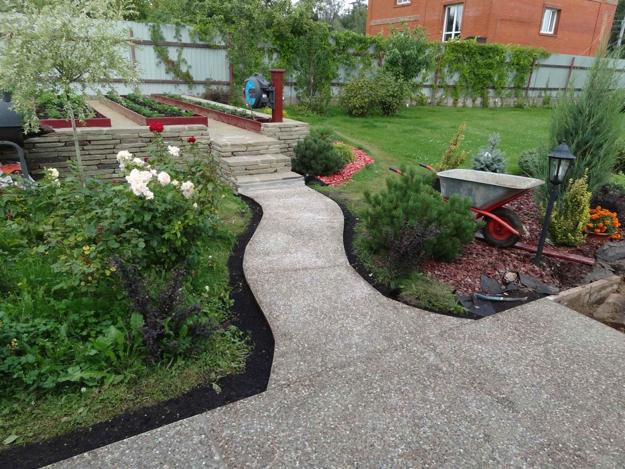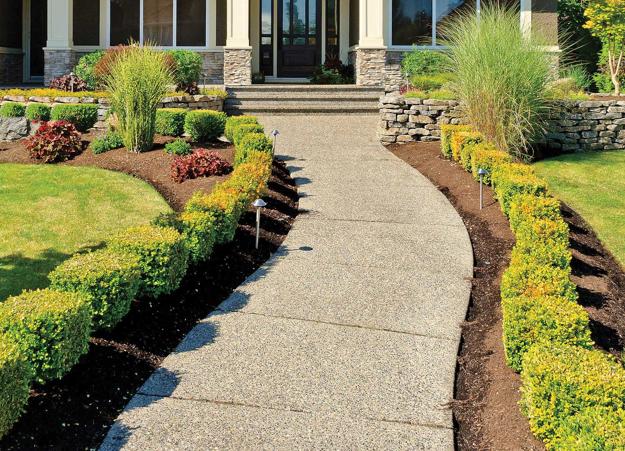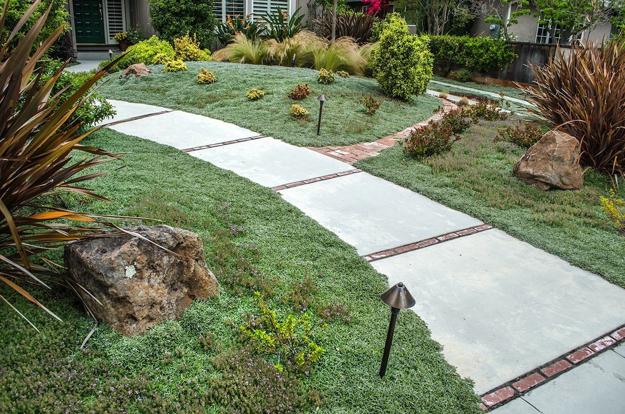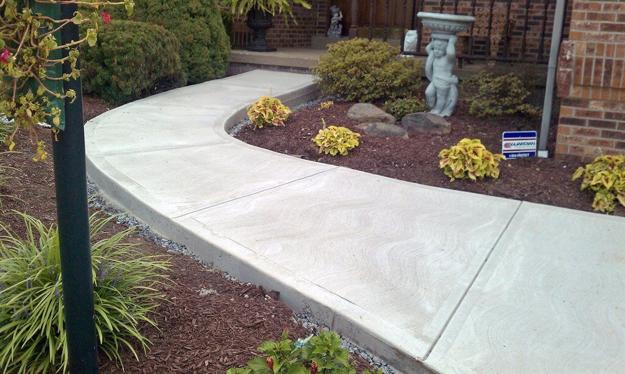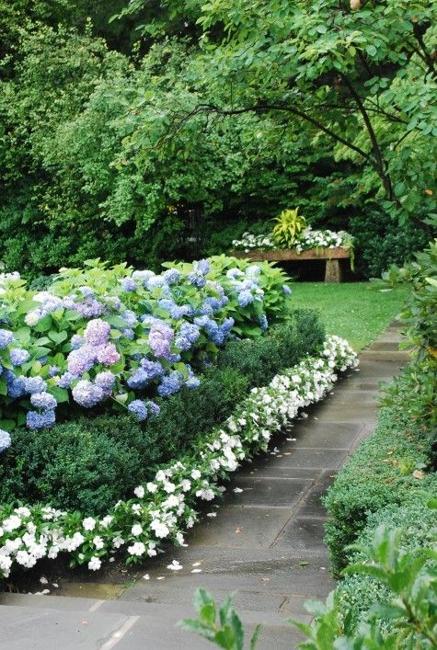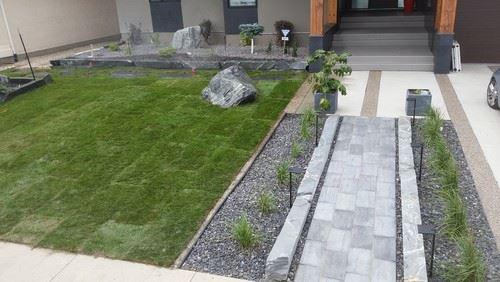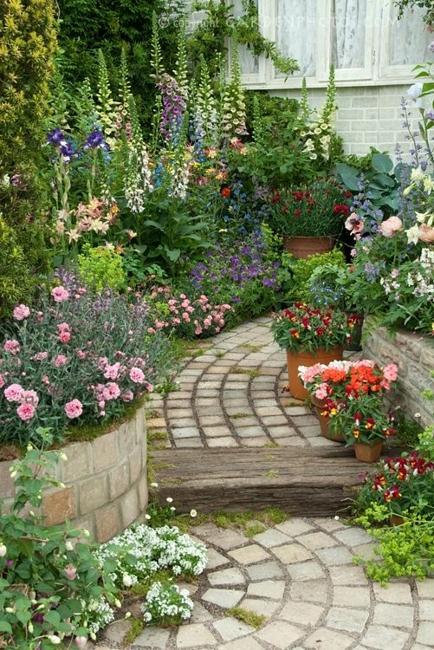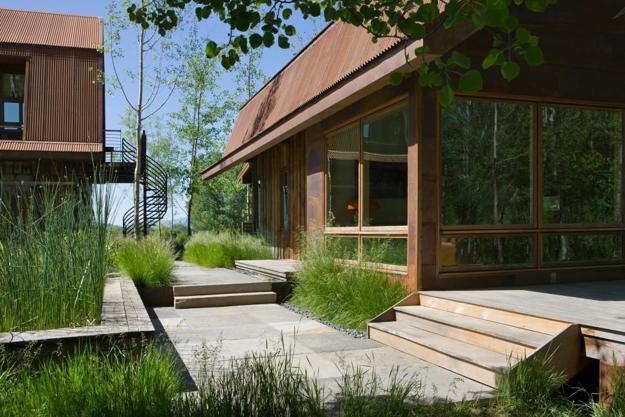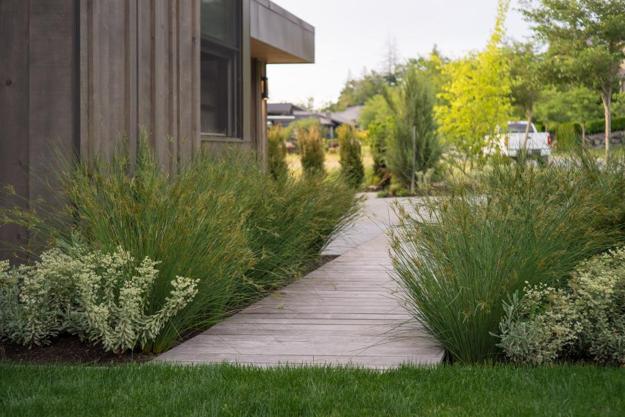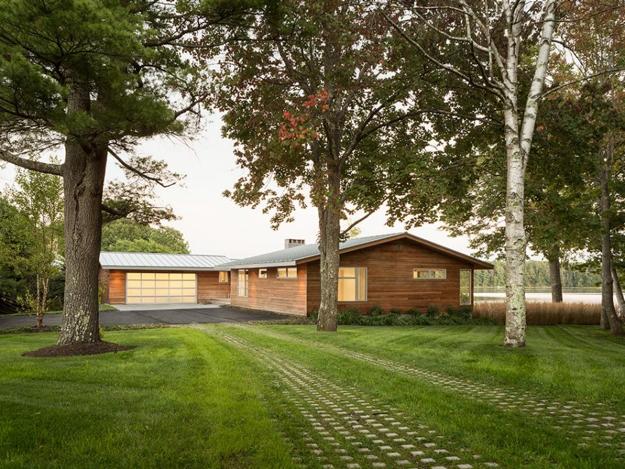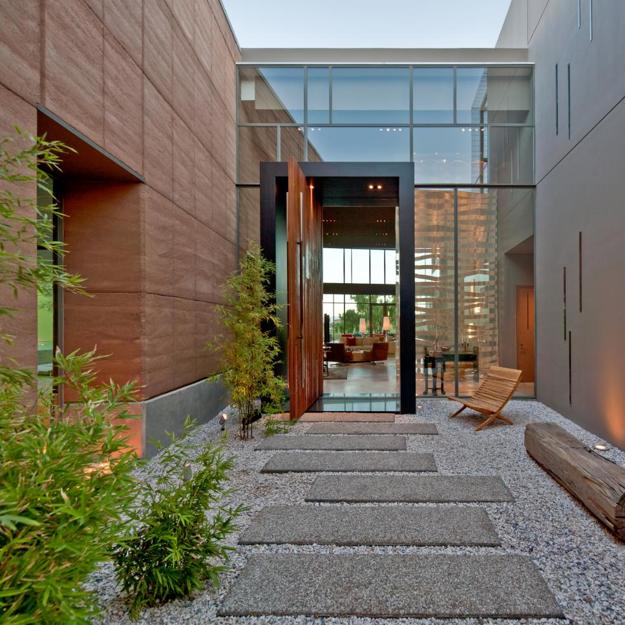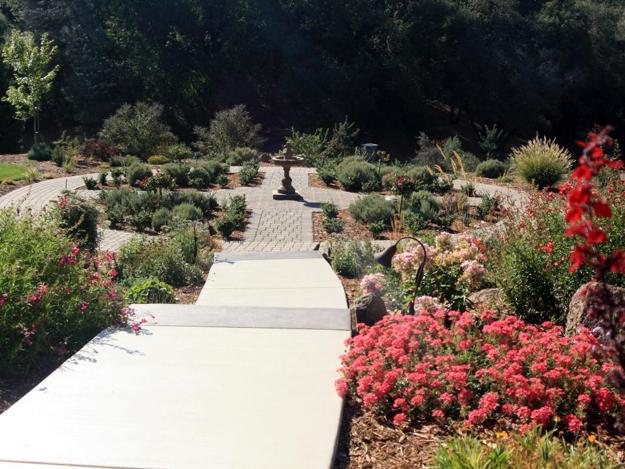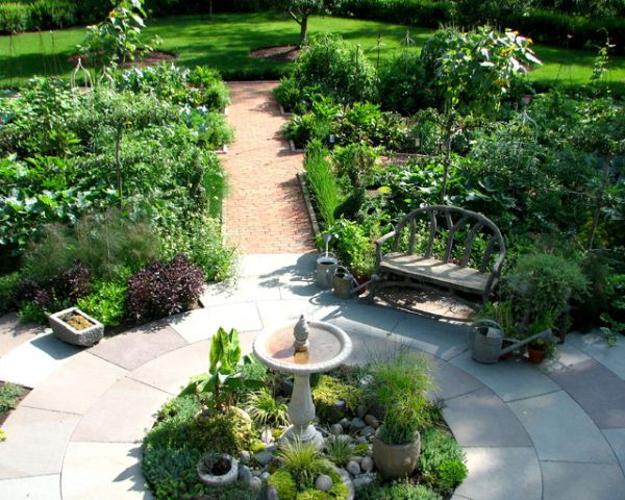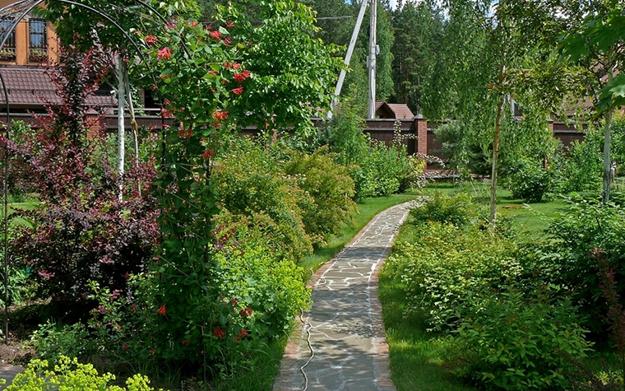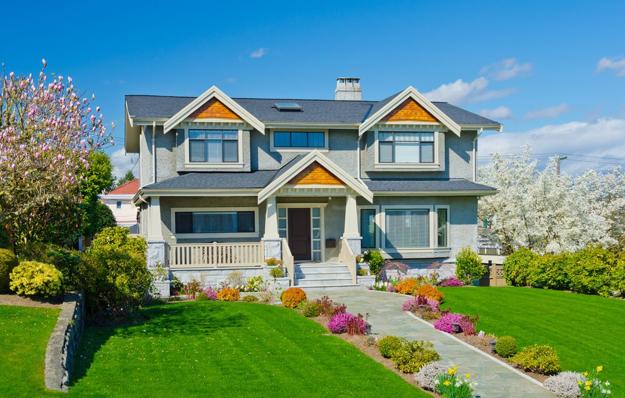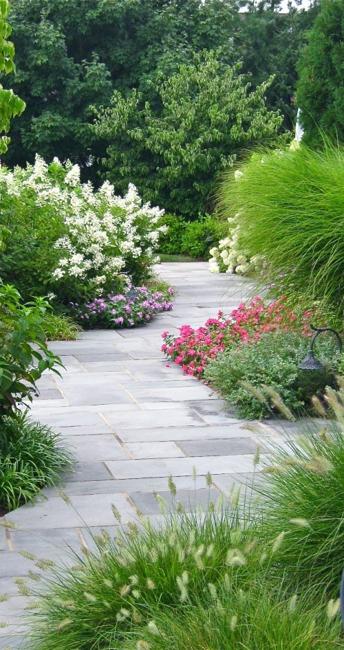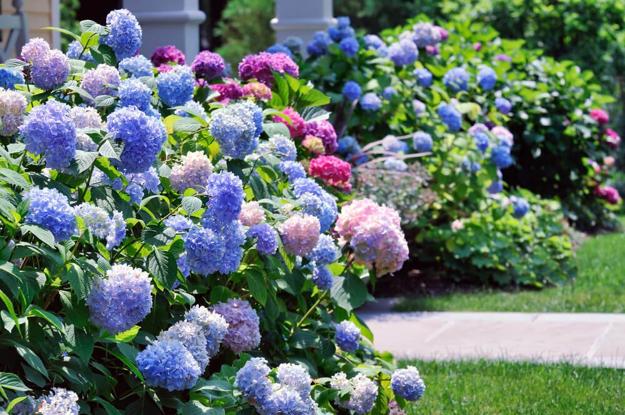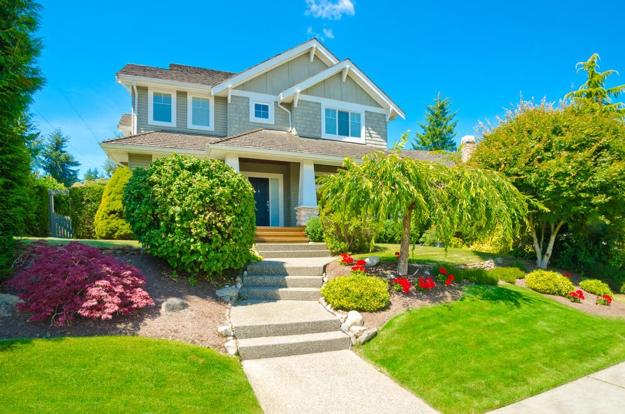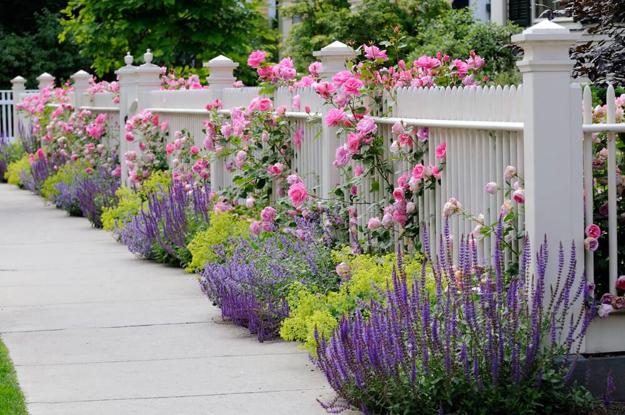 A house without a roof is in California. The house design is envisioned by Craig Steely Architecture and provides beautiful outdoor...
and enjoy free articles sent to your inbox