Enhancing Fall Decorating Ideas with Fall Leaves Painted on Rocks

Decorating Ideas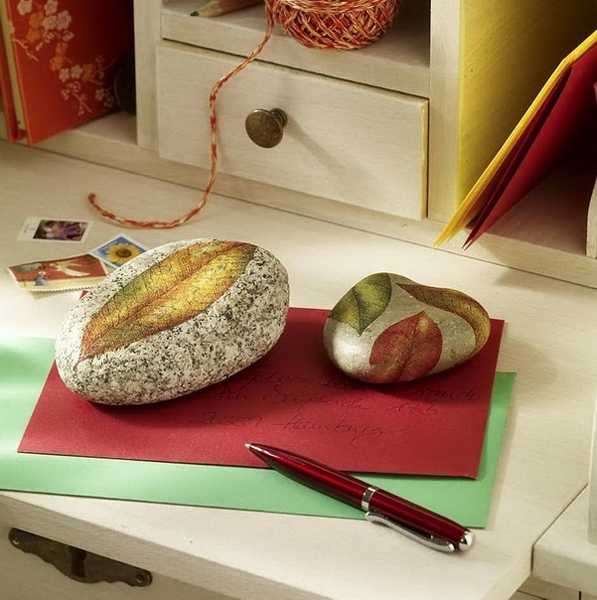 Fall leaves painted on rocks, colorful fall decorations and unique gifts
painted rocks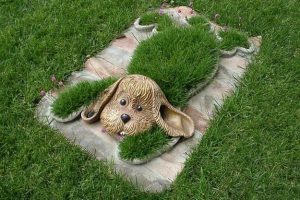 Painted rocks are fantastic home decorations. Colorful leaves, autumn landscapes, and other seasonal images enhance fall decorating ideas, bringing bright fall colors, art, and beautiful themes into interiors and outdoor rooms. Hand-painted rocks with fall leaves can make small, but spectacular, personal, and beautiful details that add a charming touch to your fall home decorating.
Rock paintings provide great ideas for fall art and crafts. Painted rocks, especially in the shades of autumn, look bright, unique, and interesting. Fall colors, like orange, yellow, dark green, rust, purple colors, and brown color shades, make lovely accents for warm home decor. Hand-painted rocks with fall leaves and autumn landscapes are a gorgeous way to bring warmth and coziness of brilliant color hues into rooms.
Natural rocks in grayish blue and gray color tones make perfect canvases for highlighting seasonal images in bold fall colors. Adding splashes of reddish orange, yellow, dark green, rust, purple and brown colors helps enhance a seasonal feel and brighten up fall decorating ideas in any style.
Painted rocks for artistic yard and garden designs,

30 great painting ideas turning dry leaves into unique

Land art by Richard Schilling inspiring fall crafts and

Rock painting ideas for fall decorating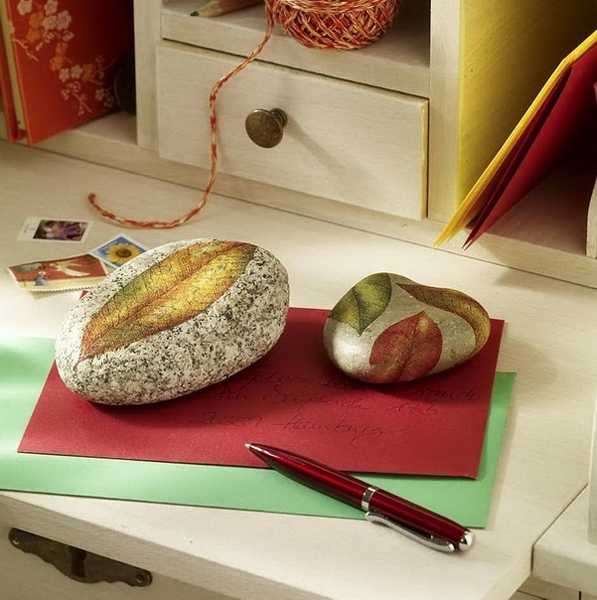 Red-browns and purplish red colors have a warm, rosy glow. Painted rocks and fall leaves in dark purple, reddish purple and red colors complement the wood and make striking home decorations that look very attractive on wooden shelves and tables.
Painted rocks and fall leaves in sunny yellow, and dark yellow color shades create a warm and vibrant fall decorating color palette with burnt red, deep gold, and pale cream colors, adding a sense of depth to colorful rock painting designs.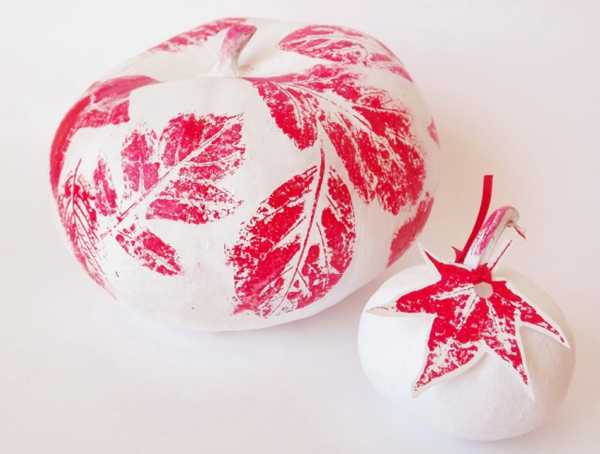 The intense green color shades turn painted rocks into appealing and relaxing accents that pair harmoniously with wood and all brown colors. Wood furniture and painted rocks in green color enhance each other, evoking the beauty of a forest and making wood furniture decoration look classy and elegant.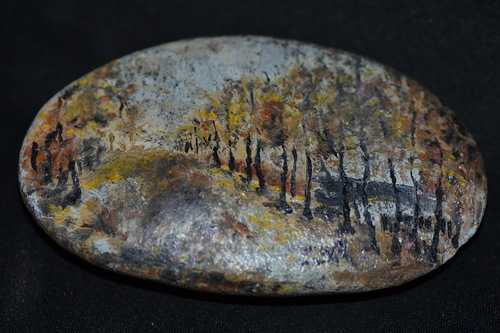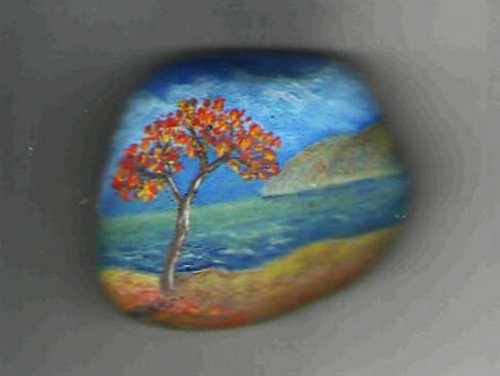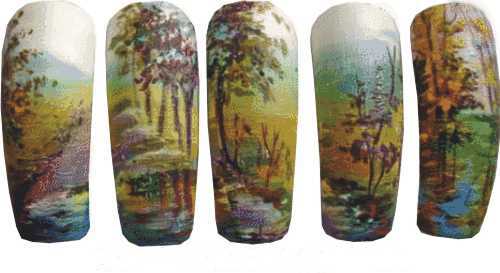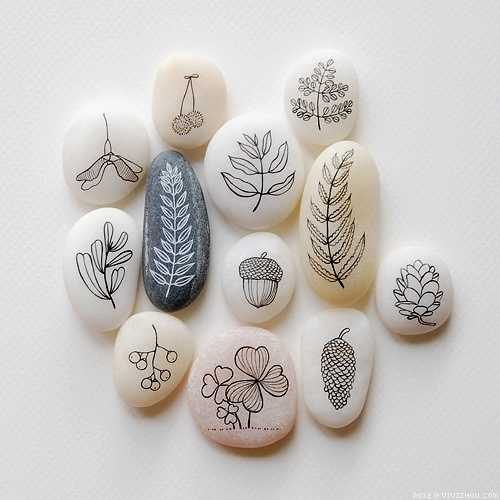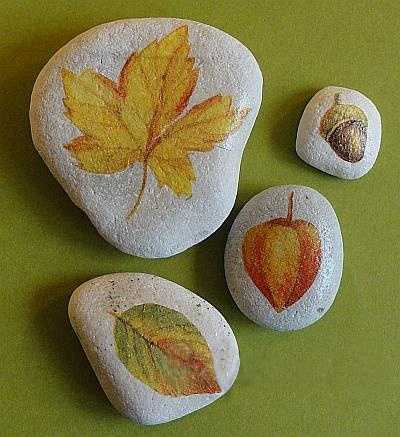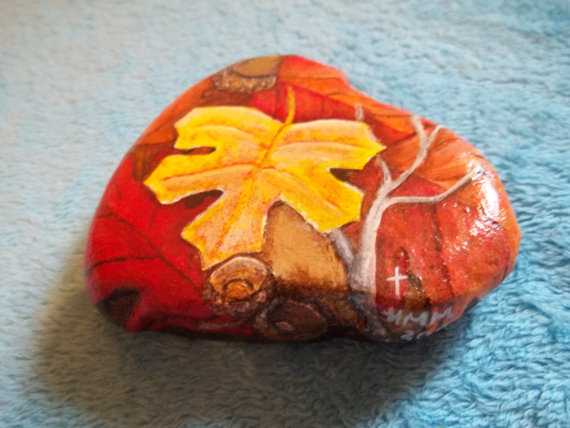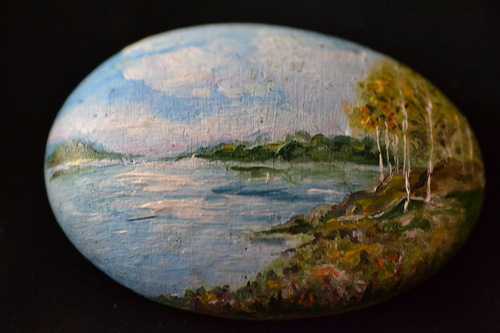 More from fall decorating ideas

Fall floral arrangements are perfect for Thanksgiving decorating. Fall flowers show off traditional hues and unexpected winks of pink, white, and...
and enjoy free articles sent to your inbox