Painted Rocks for Artistic Yard and Garden Designs, 40 Cute Rockpainting Ideas

Decorating Ideas

Outdoor Living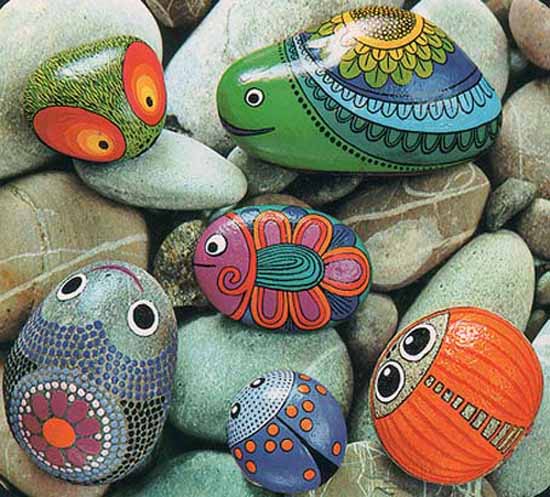 Rockpainting ideas to add colorful bugs to your garden designs, front yard or backyard landscaping
painted rocks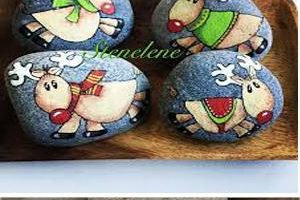 Painted rocks give unique accents to creative garden designs. Large and small painted rocks are inexpensive outdoor decorations that add beautiful texture, color, organic shapes, and personalized designs to yard landscaping. Lushome shares a collection of beautifully painted rocks to inspire the artist in you.
Painting rocks is a nice way to create inexpensive, impressive, and bright garden decorations for your outdoor living spaces. Art projects show your talents and turn ordinary stones into cute decor for inviting garden designs. Colorful rocks with realistic drawings of flora and fauna and humorous images of insects, birds, and animals make perfect accents for decorating small ponds, patios, flower beds, and garden paths. Hand-painted rocks are excellent art projects for creating eco gifts that surprise and delight.
Rocks come in various sizes, colors and shapes, adding visual appeal to the outdoor home decor. Many different themes can emphasize front yard and backyard landscaping. Decorative stones are versatile and look attractive with beautiful flowers and small plants that grow around them. Rock painting is great art for kids and adults that want to add a personal flair to gardens or interior decorating.
Roses for beautiful outdoor decor, charming gardens and backyard ideas
21 garden design ideas, small ponds turn your backyard landscaping into tranquil retreats
Rock painting ideas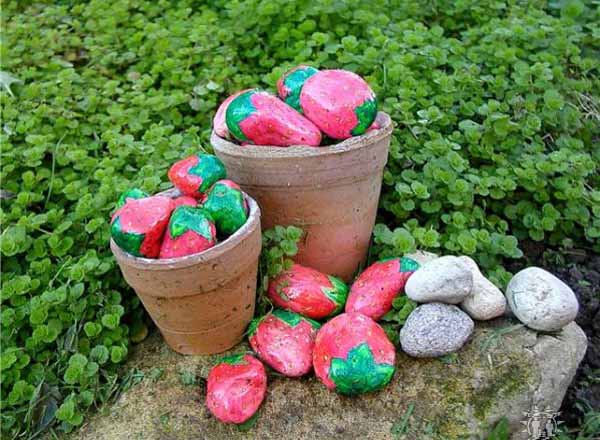 You can paint large yard landscaping rocks or small beach pebbles, inviting funny characters and bright colors into your garden. Kids love rock painting. Creating these cheap decorations is fun. Familiar images of birds, fish, bugs, and butterflies add a charming touch to backyard designs. Bright paint and decorating can transform small stones into beautiful, inexpensive but very special and eco-friendly gifts.
Colorful rocks are a brilliant way to jazz up your outdoor decor or interiors. All you need is a few simple supplies, inspiration, and creative spirit to make beautiful garden decorations for your outdoor living spaces and rooms.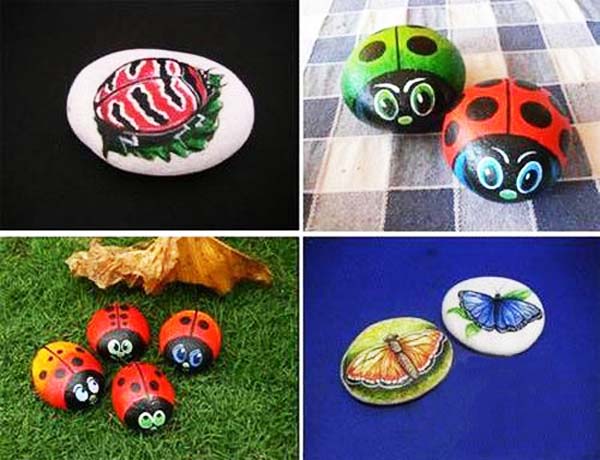 How to paint a rock
1. Clean the landscaping rocks or beach pebbles. Scrub the stones that you want to paint. Dirt prevents the paint from sticking to the stone surfaces. Wash small rocks with warm water, mixed in a bucket with detergent.
Recycling old chairs and benches for blooming garden decorations
Two inspiring design ideas, unique DIY garden decorations
2. Leave the rocks or beach pebbles to dry. The stones need to be completely dry before you paint on them.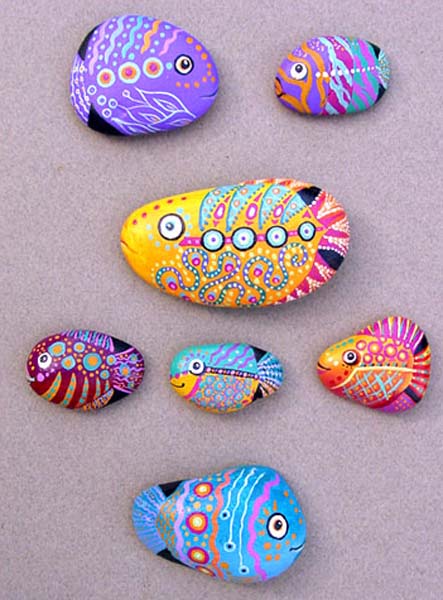 3. Painting a rock your favorite colors adds unique style to yard decorations and creates attractive home accents for your rooms. Friendly and funny characters, cute and cheerful patterns lift your spirit and make the decorations look pleasant and delightful. Let your imagination inspire and guide you to creating unique and bright designs.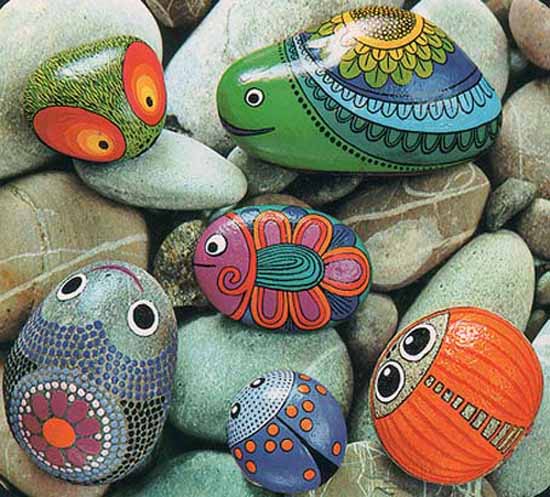 Vibrant colors and sharp contrasts are great for rock designs. Beautiful flowers and insects, imaged of birds, animals, trees, and leaves make gorgeous garden decorations, energize, and brighten up the outdoor home decor. Painting rocks and beach pebbles in earthy and calming colors brings harmony and relaxing feel into backyards. Rich and warm colors create peace and tranquility with leaves and flowers blooming in spring and summer gardens.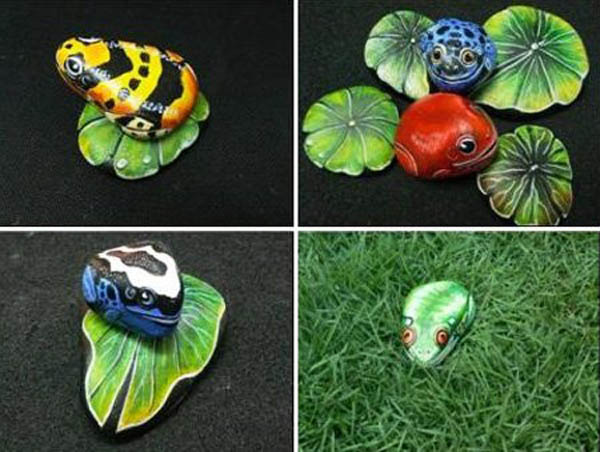 4. If you want to use painted rocks outdoors, you need a paint that withstands the harsh weather. Enamel paints designed for boats are good choices for rock painting. Acrylic paints are an excellent choice for creating beautiful stones to accentuate interior decorating.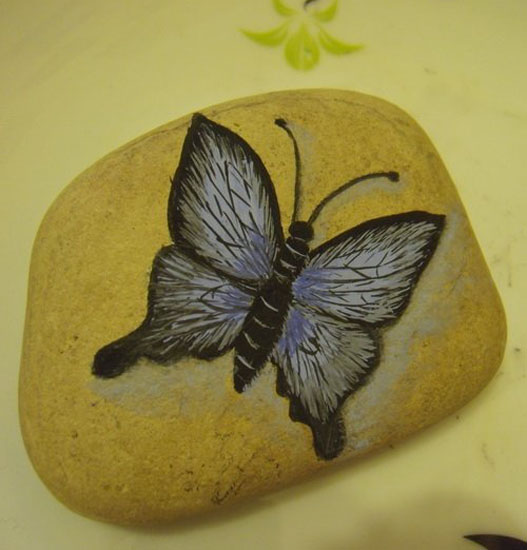 5. Allow the paint to dry completely, leaving the painted rocks to dry overnight of for a few houses in shade.
6. Spray clear sealant on painted works, making sure to coat every detail on the surface. Apply several coats of sealant on outdoor rocks allowing them to dry. A sealant protects the paint from the environment and keeps unique garden decorations looking bright.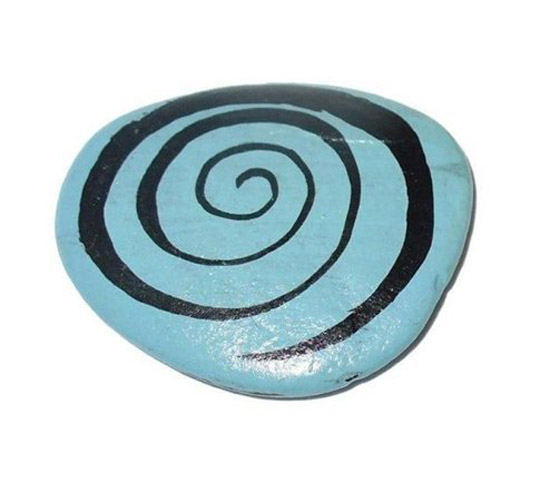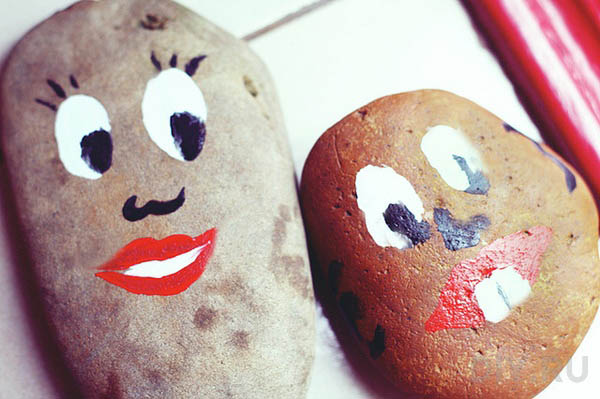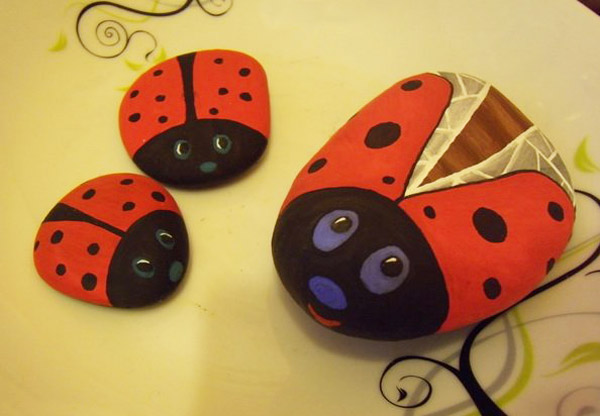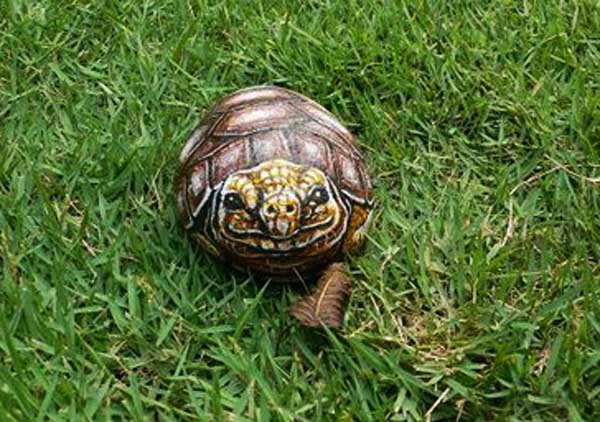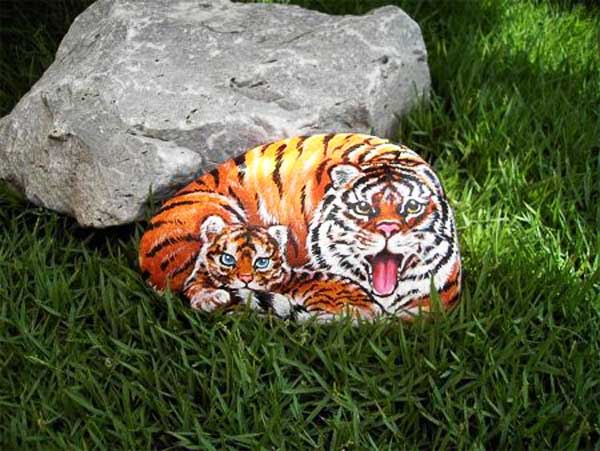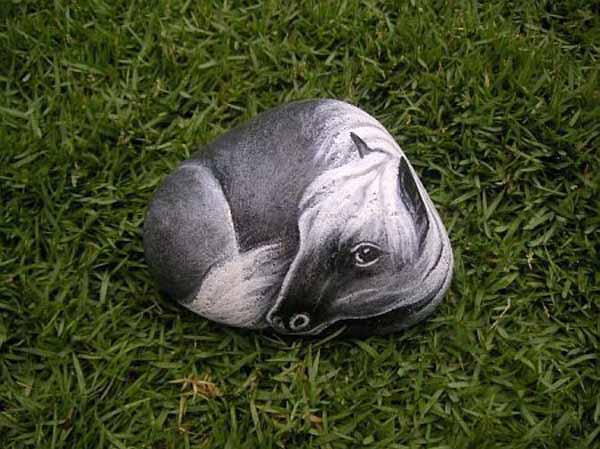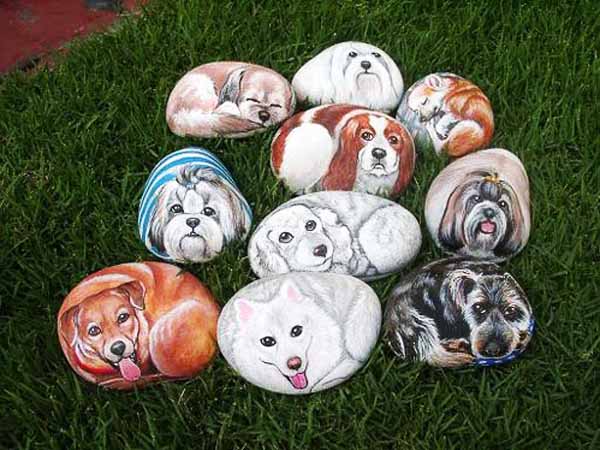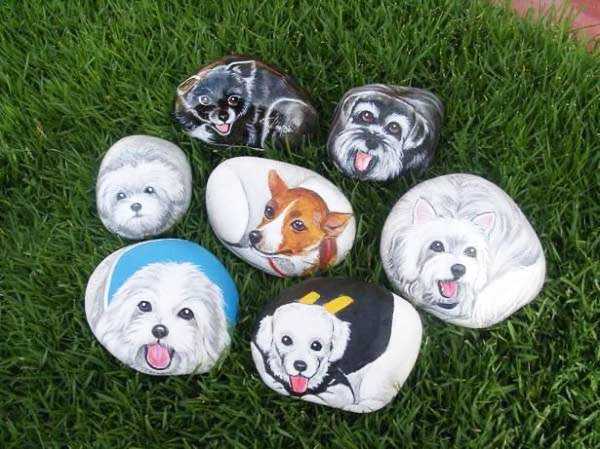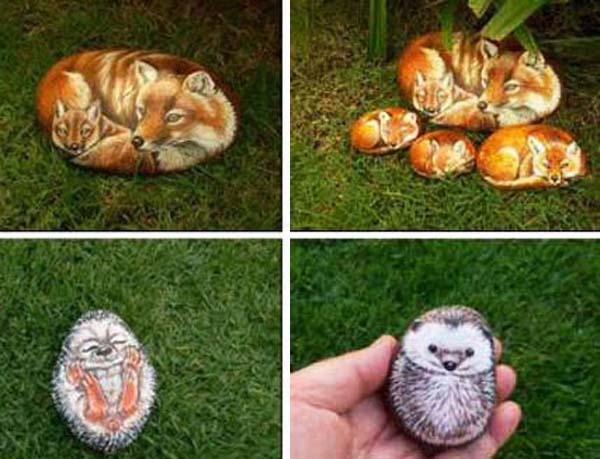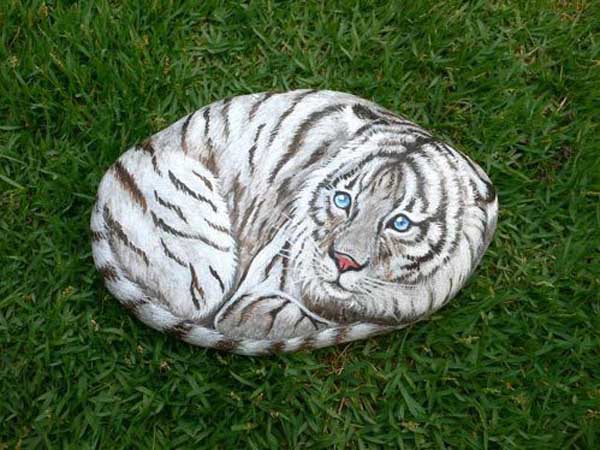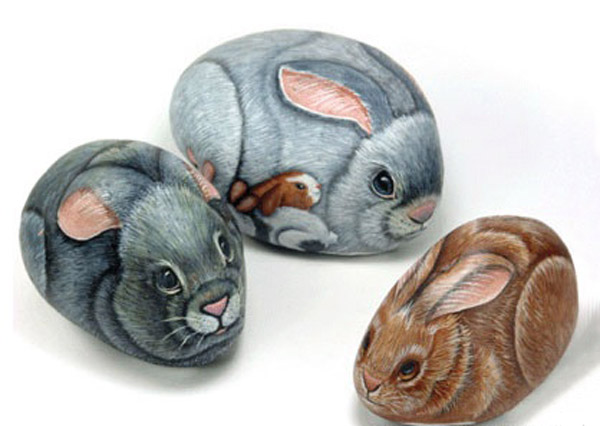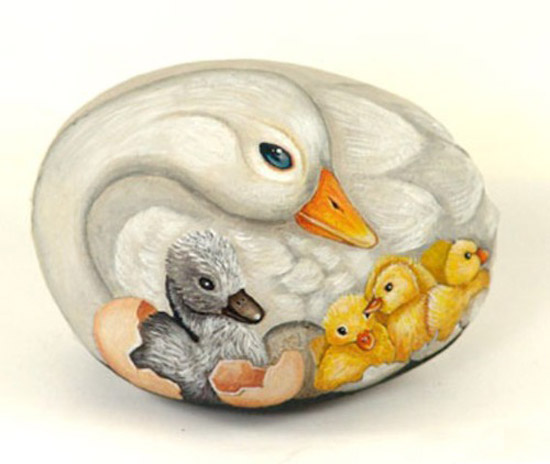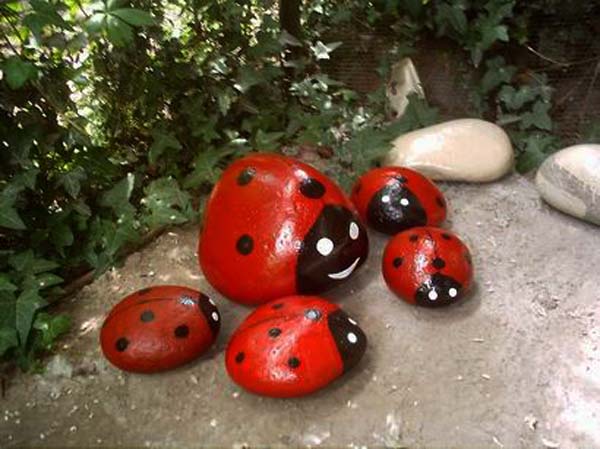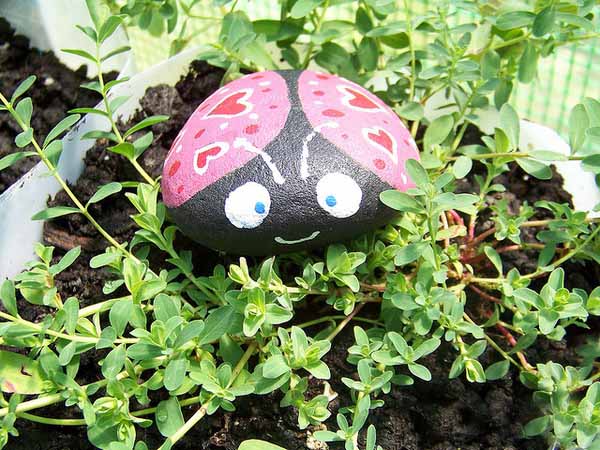 Modern house design in Japanese style celebrates the functionality and elegance of minimalism. Airy, bright rooms look inviting and comfortable. Natural...
and enjoy free articles sent to your inbox