Bird Feeders, Original Yard Decorations Looking after Garden Birds through the Winter

Decorating Ideas

Outdoor Living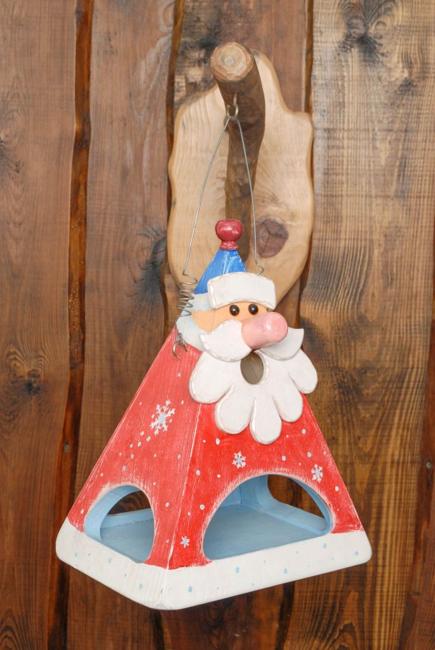 Colorful bird feeders for winter decorating
garden decorations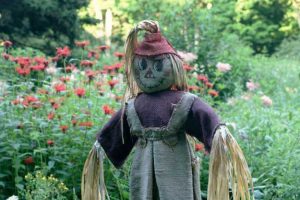 Yard decorations are beautiful accents that enhance garden designs. Some outdoor decorations are functional, like bird feeders and birdhouses, and help feathered friends to survive the winter. Many people enjoy watching birds and make yard decorations. The designs for birds are great DIY projects for winter. Feeding wild birds during the winter creates beautiful and relaxing gardens in summer. If you take care of your garden friends in the cold and windy months when it is hard for birds to stay warm and to find food, they will take care of your garden in the summer, bringing beautiful songs and looking after your plants. Birds eat insects and need water to be healthy.
DIY bird feeders and birdhouses make beautiful yard decorations. A few bird feeders in your backyard can supply the wild birds with additional nutrients in winter. Depending on the types of birds that live in your area, you should lay out various bird seeds so that all birds will benefit from your bird feeders. Black sunflower seeds are versatile food for birds.
How to recycle a plastic bottle for a DIY bird feeder
Modern bird feeders, beautiful yard decorations
DIY bird feeders helping birds to survive the winter
Original bird feeders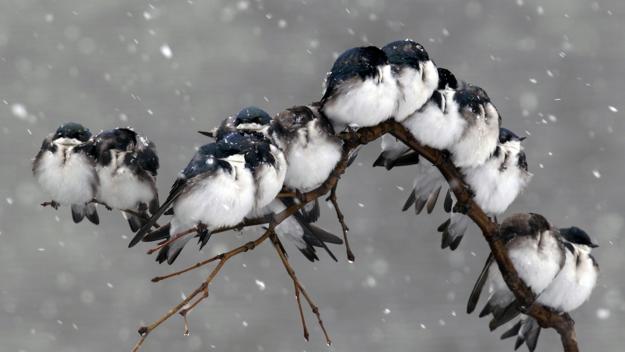 Exciting yard decorations that are colorful and feature authentic designs are fabulous additions to backyards and gardens. They beautifully accentuate outdoor living spaces while harmoniously blending with the natural environment. Birdhouses and bird feeders make unique gifts and offer fabulous DIY ideas for artisans and kids. Providing an appropriate shelter and food to birds are two ways to look after your garden birds through the winter.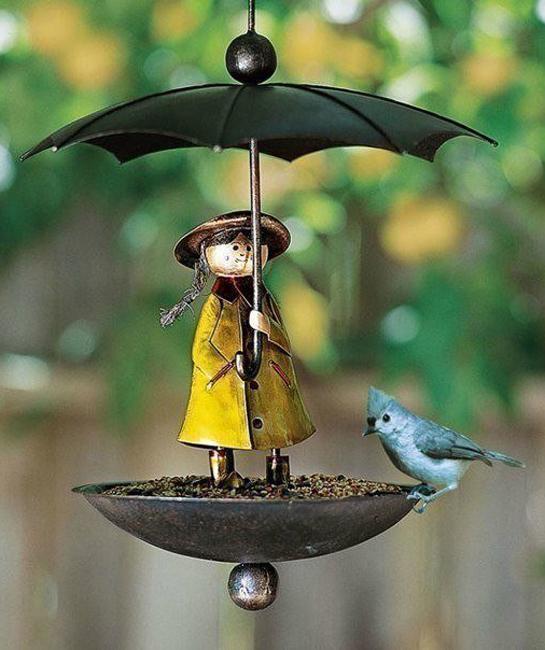 DIY bird feeder designs
Handmade yard decorations, recycled crafts, DIY bird feeders
Recycling for functional bird feeder designs
15 simple bird feeder designs, DIY yard decorations
If you don't want to spend extra money on buying a birdhouse, the best you can do is to set up your yard in a way that birds will want to live in it. Birds are picky and like natural materials, certain foods, and functional, simplified, comfortable designs. If you make shelters and bird feeders for them in winter, the feathered friends will stay in your yard in the summer and help with insect control. It is a win-win situation for both people and birds.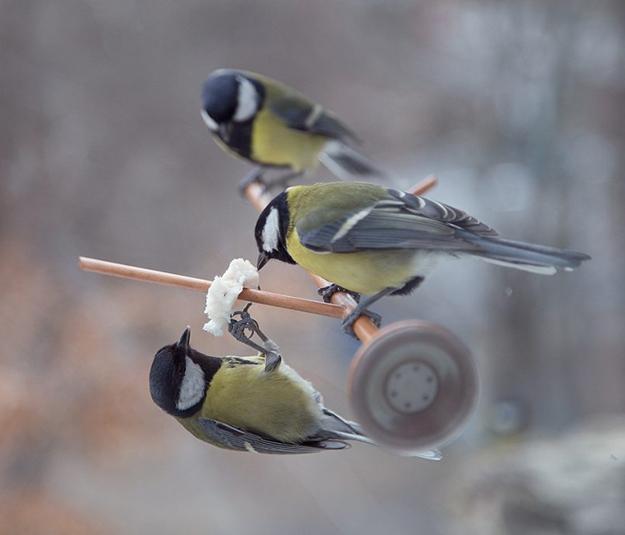 You can feed the birds on the ground if you do not have cats and go outside every day. No need to get carried away on expensive, colorful, original bird feeders. Simple wooden designs work well for birds. If you want to improve your garden or backyard ideas by adding original yard decorations, you can make or buy a few eye-catching, colorful, and unique bird feeders to brighten up your outdoor living spaces. Here is the Lushome collection of attractive bird feeder designs. Check it out, see what model you like, and start building DIY bird feeders that will help local birds to survive the cold.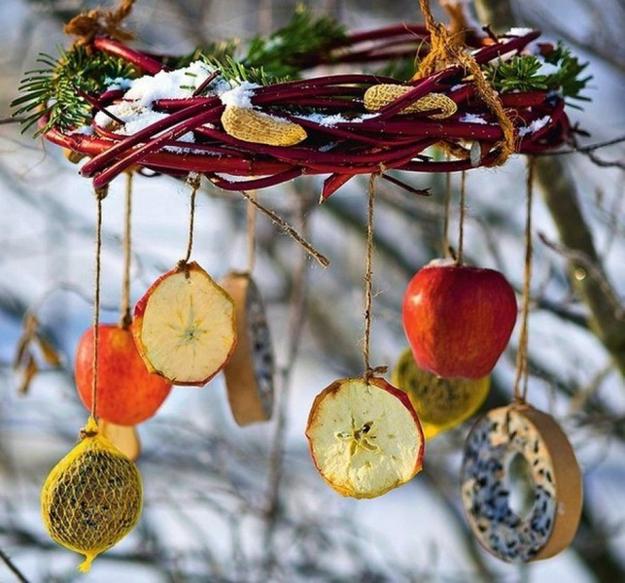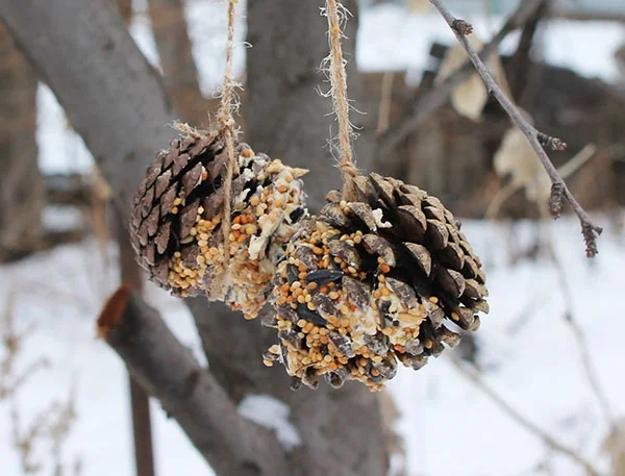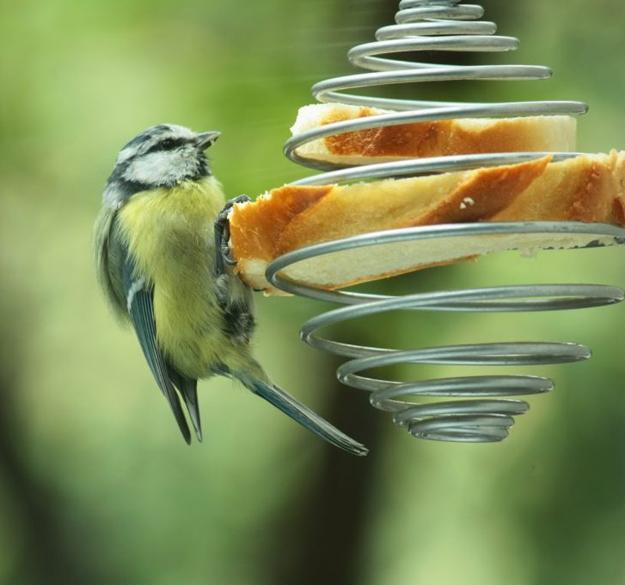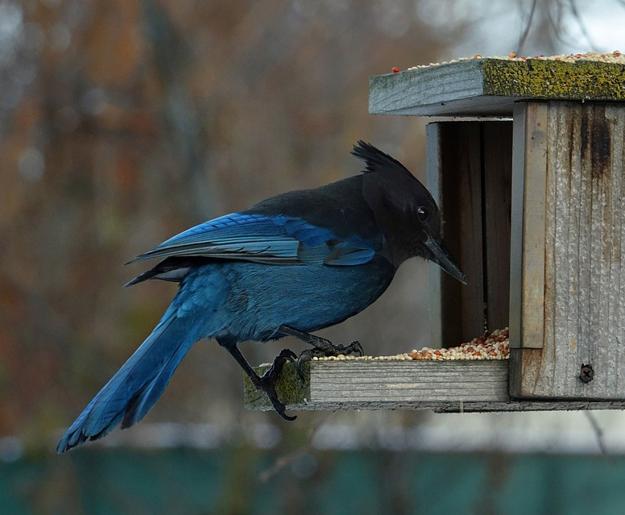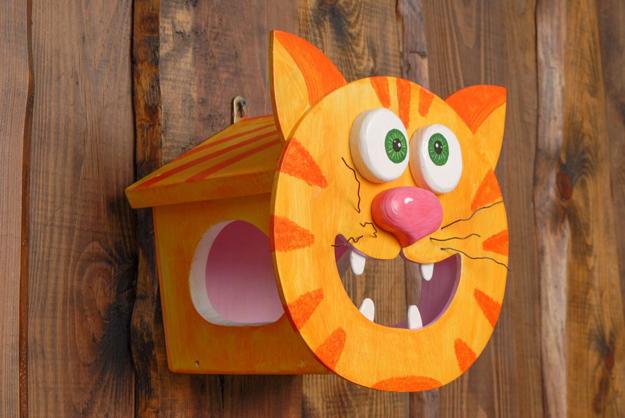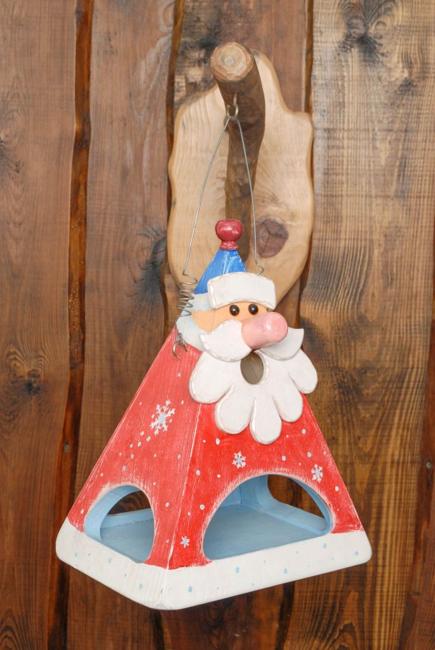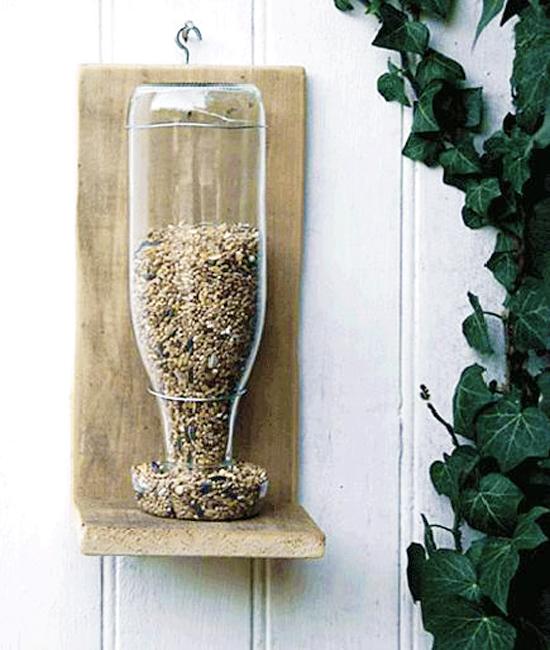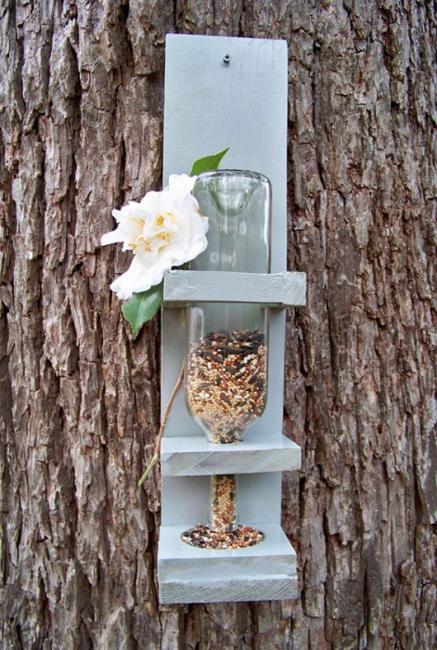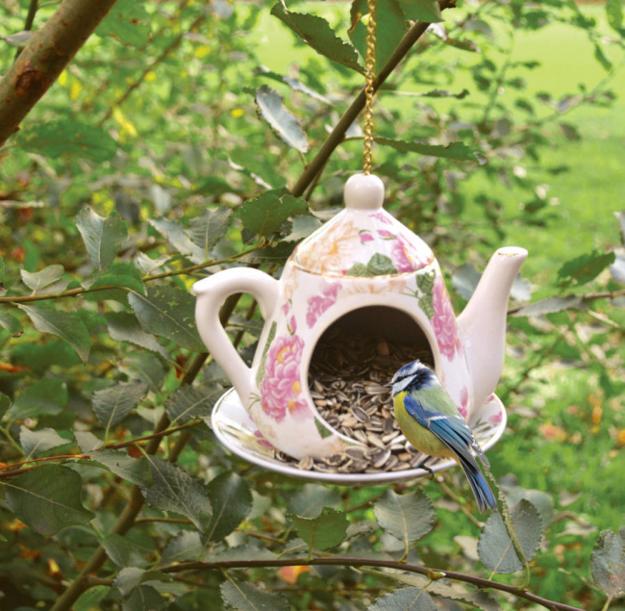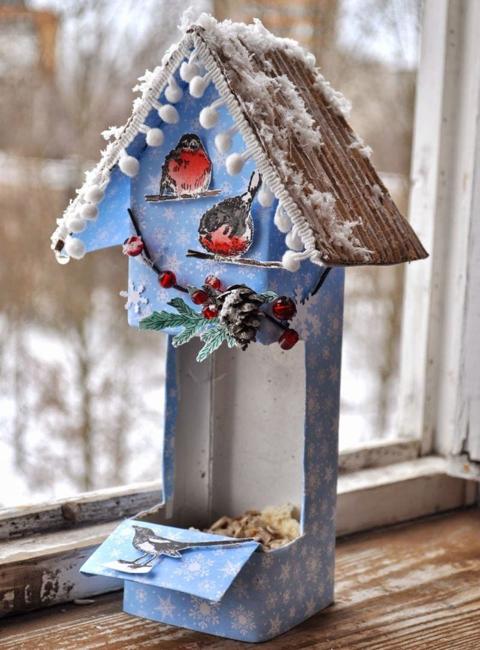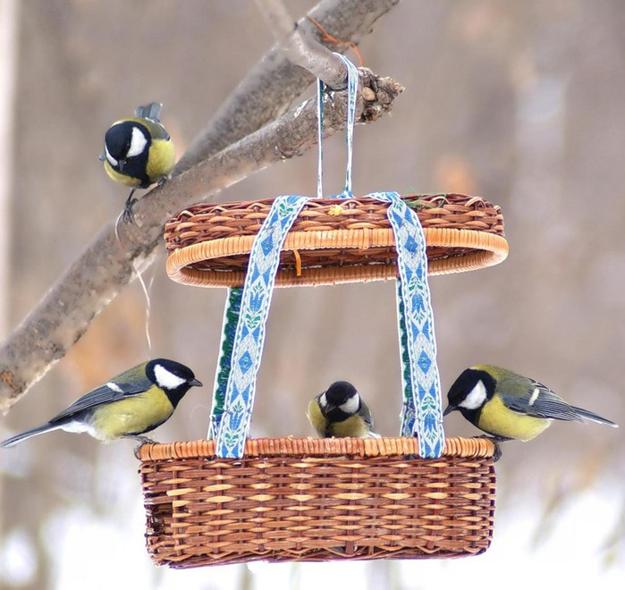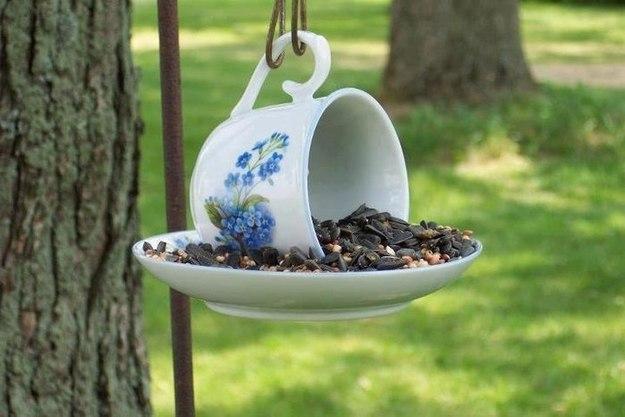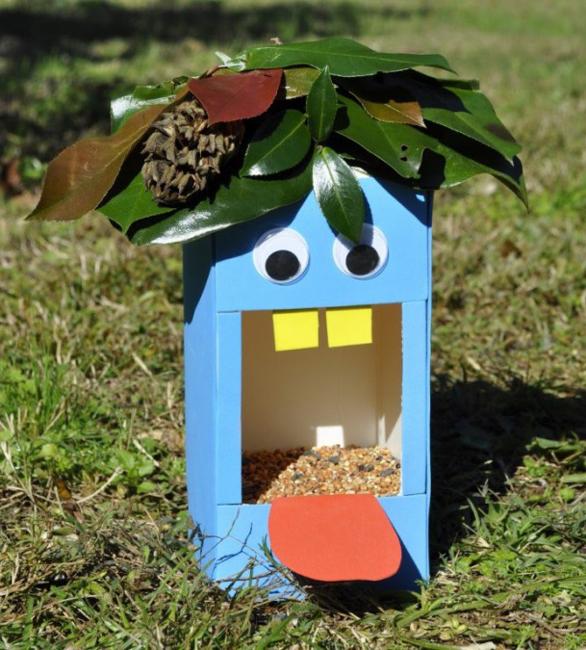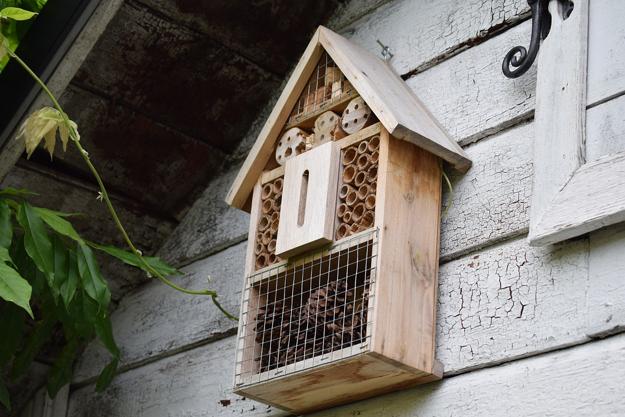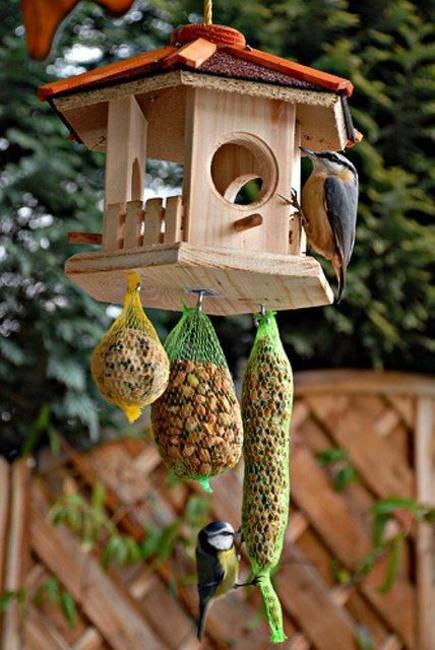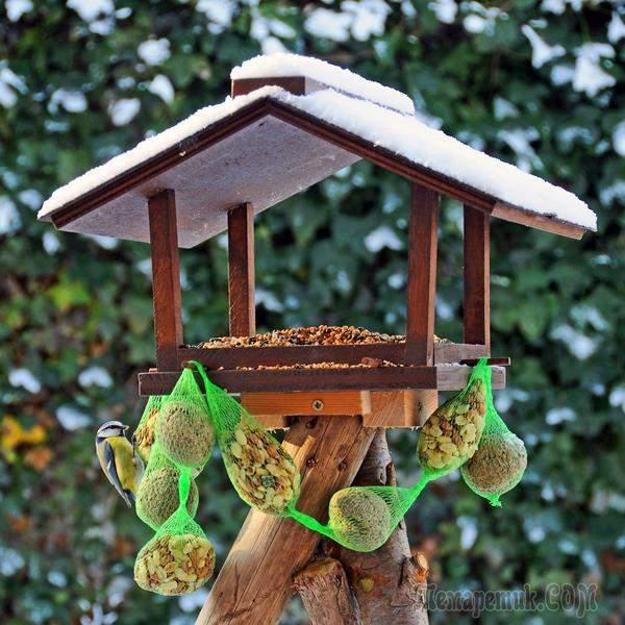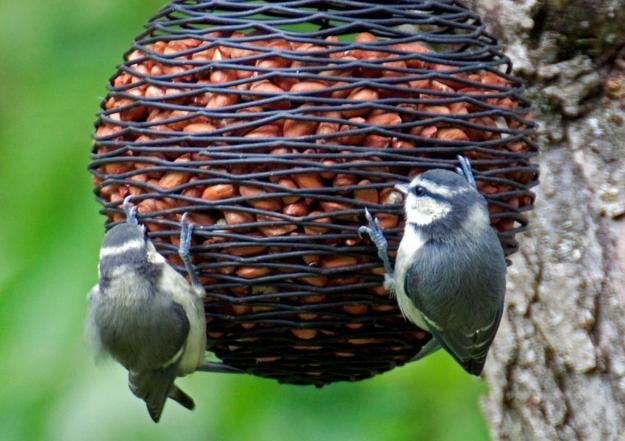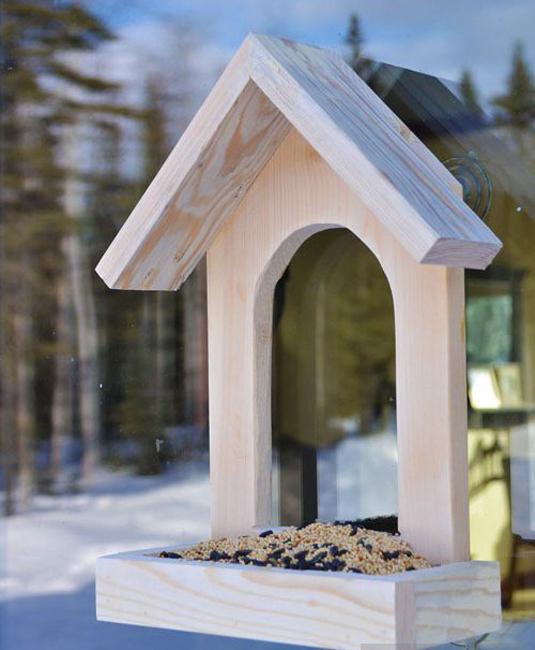 There are hundreds of reasons to recycle metal parts, old cookware, wires, tools for creating unique designs and decorating your office...
and enjoy free articles sent to your inbox