Roses for Beautiful Outdoor Decor, Charming Garden Designs and Backyard Ideas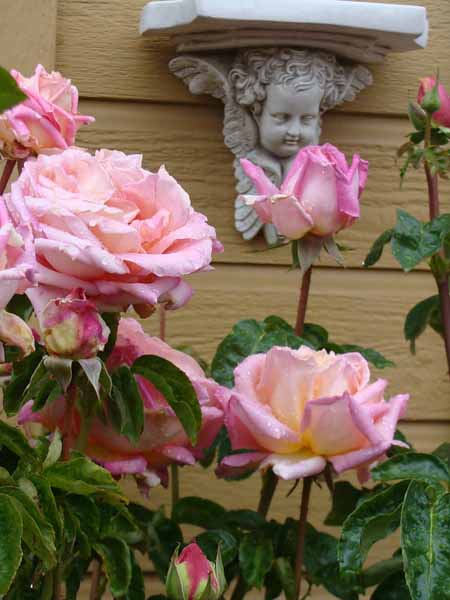 garden decorations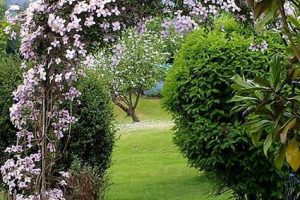 Roses are beautiful and inspiring. Roses and garden decorations in form of roses enhance garden designs and add a romantic flavor to backyard ideas. Rose plants and flowers, garden decorations and ornaments make even small garden designs charming and interesting.
Wrought iron furniture with rose ornaments, garden decorations or table top vases with rose bouquets look gorgeous, increasing the attractive appearance of your roses in spring and summer gardens. Rose inspired ornaments and garden decorations add more interest to your outdoor spaces during the dormant growing season also.
Attractive planters with roses ornaments, tablecloth and cushions made of decorative fabrics with rose patterns, wrought iron furniture with rose decorations, tableware with rose designs and vases with fresh roses are excellent decorating ideas that add extra charm, color and beauty to garden designs.
20 green fence designs, plants to beautify garden design and yard landscaping ideas
Recycling old chairs and benches for blooming garden decorations
Roses for beautiful garden designs and outdoor decor
Old house exterior decorating with climbing rose plant
Trellis, arches, pergolas and arbors for climbing rose plants, outdoor lights for viewing your garden or backyard at night, plant containers and pillars, bird feeders and wind chimes, combined with decorative fabrics with rose patterns used for throws, pillows and tablecloth, create gorgeous garden designs that celebrate the elegance and striking beauty of roses.
Tall structures that are perfect for climbing roses add height, bright color and unique charm to garden designs. A trellis, made up of a frame of light strips of wood or metal crossing one another with open
spaces in between, are beautiful garden deorations and functional backyard ideas. Trellises and lattices, that have very small spaces between strips, create good shelters from the sun, adding comfort to small garden designs.
Stone garden path and arch with climbing rose plant, charming garden design
Pillars are attractive garden decorations made of stone, wood or metal. Strong and upright, these slender elements of garden designs add a vertical dimension to outdoor living spaces. Arches, curved structures capable of bearing the weight above, look gorgeous with climbing roses and make large and small garden designs feel soft, inviting and romantic.
Backyard ideas for spring decorating, 6 tips to make backyard landscaping more fun
Contemporary small garden design, creative yard landscaping ideas
A pergola, an arbor made by using post supports with a trellis appearance, is an excellent structure for climbing roses. Flowers make the structure especially attractive during the blooming season.
Napkins and tableware set with rose floral designs, garden table made of old wooden chair
Tablecloth fabric with rose floral designs
Roses and rose inspired fabric patterns look harmonious with any others plants and flowers, green leaf and floral designs, creating pleasant atmosphere in the garden and stunning decorating for your outdoor living spaces.
Contemporary landscaping ideas from Andy Sturgeon, small garden design
7 good Feng Shui tips for yard landscaping
Vases with fresh roses, tableware with rose designs, tablecloth, napkins and cushions with beautiful roses are creative and elegant ways to add bright color, romantic floral designs and tenderness to your outdoor decor, creating charming places for enjoying a cup of coffee in the morning, dining or an afternoon tea.
Garden decorations and climbing rose plants for beautiful house exterior decorating

Green ideas influence traditional and contemporary home decorating. Green ideas come in various forms, and a miniature garden with edible herbs...
and enjoy free articles sent to your inbox