Contemporary Small Garden Design, Creative Yard Landscaping Ideas

Decorating Ideas

Outdoor Living

Plants and Flowers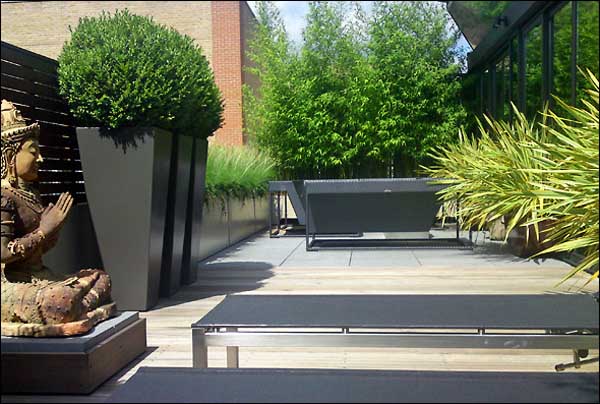 backyard landscaping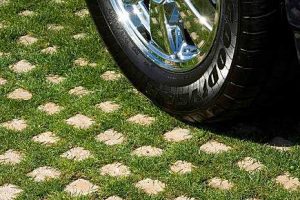 Your small patio garden design can contain many charming and stylish details and contrasts, inspired by backyard or front yard landscaping ideas, developed by professionals. Hardwood and concrete, sand and gravel interact with green plants and flowers, creating beautiful contemporary small gardens for modern homes.
Small trees and blooming bushes can anchor the seating areas, providing more privacy, enhanced by a green screen. A low maintenance small patio garden design is a gorgeous addition to any home, that offers a retreat, a lovely place to relax and enjoy the natural beauty, increasing house values and sale prices.
Natural grass and palm trees that do not require a special maintenance are great for small garden design in urban areas, exterior decorating and home staging. The patio garden with comfortable outdoor furniture offers charming dining space, while contemporary or traditional wooden benches can serve as an informal entertaining area or a daybed, increasing living space of the house.
Green building, green wall and rooftop garden for modern eco homes
Summer kitchen, outdoor rooms and modern backyard ideas
Small patio garden design with large planters and comfortable seating area
A deck, surrounded by lush plants and blooming flowers, is a perfect place for a hot tub, which adds more luxury to small garden design and backyard landscaping ideas.
Contemporary small garden designs can be bold and impressive, functional or charming and cozy. Large built-in wooden benches are one of modern patio garden design trends that add more comfort, warmth and chic to outdoor living, visually making small spaces appear larger.
Small garden designs, wooden benches and attractive details for decorating small spaces
Long and narrow small spaces can be turned into exclusive tranquil and welcoming small gardens for rest and meditation with creative balcony or yard landscaping ideas.
Backyard swimming pools and small ponds, beautiful backyaed ideas
Ergonomic hammock for indoor and outdoor living, relaxing backyard ideas
Simple and elegant yard decorations, large built-in benches, the balustrade design, the sculpture and unique planters, combined with contemporary lighting ideas and beautiful flowers, can transform small spaces into inviting, cozy and comfortable balcony, patio or small backyard gardens.
Small garden designs
Photographs courtesy of Mylandscaping, London

Colorful handmade birdhouse designs look beautiful on green branches and garden posts. Creative painting ideas turn wooden birdhouses into bright yard...
and enjoy free articles sent to your inbox