Valentines Day Ideas For Romantic Single Girls, 10 Simple Gift and Interior Decoraitng Ideas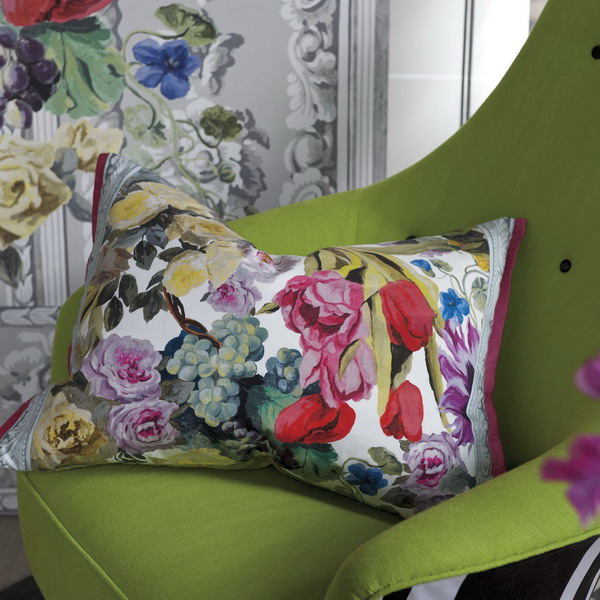 Bright floral pillow for green chair decoration, spring like patterns for romantic interior decorating
DECORATING SMALL APARTMENTS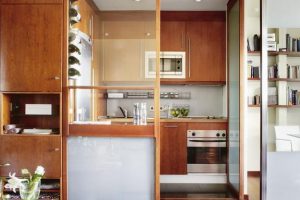 Valentines Day is a great opportunity to celebrate love, warm feelings for a significant other or yourself. Being single should not be a problem for enjoying this romantic and special day. Being single is a chance to do what you like, creating pleasant interior decorating and buying sweet gifts for yourself that make you fell adorable and beautiful.
Instead of buying a gift for him, relax and find something very special for yourself, hang out with single girls like you and enjoy activities you like. Romantic and sensual interior decorating, that include gorgeous floral patterns, candles, butterflies decorations and pink, red and purple colors are romantic Valentines Day ideas that will make you feel like a princess.
Charming interior decorating ideas in Tricia Guild style that refresh your rooms, bringing bright color tones and spring like pattern, improve mood and create romantic atmosphere, making you happier and inviting more love and romance into your home.
Simple Valentines Day idea, felt heart bookmark
Edible decorations, romantic holiday table centerpieces
Decorative pillow cover made of colorful floral fabric for romantic bedroom decorating
Romantic interior decorating ideas for Valentines Day
Valentines Day ideas are exploited by the greeting card and chocolate industries for everything it means. Do the same, creating beautiful home interiors, lovely table decor and buying your favorite chocolate.
Do not just eat chocolate on Valentines Day. Make your rooms bright and breezy, sensual and romantic, adding pink, red and purple colors with small home decorations. Spend some time and energy on interior decorating, then enjoy sweets, celebrating this special day. (Unusual chocolate treats and unique gifts)
Tea candles and small gifts in boxes with floral pattens
10 Valentines Day ideas for single girls
Modern tableware and unique gift ideas, coffee cups with handbags and pockets
Unique Valentines Day ideas, flower bouquet made of balloons
1. Use floral bedding sets to add romantic mood to your bedroom decor.
White bedding set with purple flowers and green leaves for romantic bedroom decor
2. Add fresh flowers in pink, red and purple colors to your kitchen, bedroom, bathroom or dining room decorating.
20 candles centerpieces, romantic table decorating ideas for Valentines Day
3. Buy or make decorative pillow covers with floral patterns that will make your bed decor bright and beautiful.
Making decorative pillows with green grass blades, craft ideas for interior decorating
4. Add decorative pillows with floral patterns to your favorite chair or sofa in the living room.
Bright floral pillow for green chair decoration, spring like patterns on decorative pillows for romantic interior decorating
5. Decorate existing cushions and window curtains with ribbons, bows, butterflies, birds,flowers or soft bolls made of yarn or fabric in pink, red or purple colors.
Luxurious decorative accessories from Alexander McQueen, decorative cushions
6. Buy a cozy blanket or a throw to enjoy the warmth, romantic colors and stylish patterns.
8 top trends in blackets and throws, modern decorative accessories
7. Buy a new luxurious towel set for adding pink, red or purple colors to your bathroom decorating on Valentines Day.
White and pink bathroom towel set
8. Make or buy candles, create charming atmosphere and enjoy your favorite movies, knit, read a book or listen music on Valentines Day.
Valentines Day ideas for room decorating with romantic candles
9. Buy natural cosmetics with floral aroma and essential oils. Create an exciting table centerpiece with fresh flowers and gift items for yourself waiting till February 14th to start using these products.
Craft ideas for Valentines Day, eco gifts and table centerpieces made of fresh flowers and plants
10. Add your favorite color to room decor with small items, like fresh flowers, floor rug, wall painting, small pillows or a new tableware set that help create personal interior decorating and make you smile.
More from decorative accessories

Bright home interiors and amazing views of the ocean make this beach house a dream place. Large windows, light, neutral room...