Making Decorative Pillows with Green Grass Blades, Craft Ideas for Interior Decorating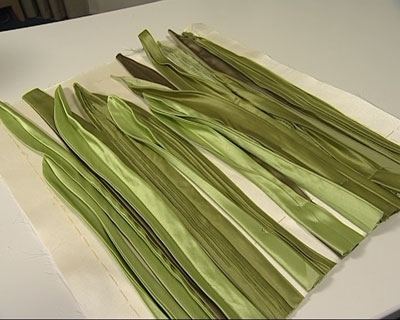 craft ideas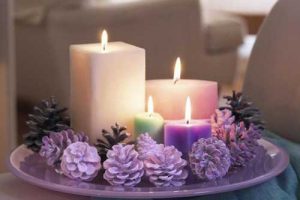 Creative and attractive ideas for making decorative pillows from a European textile designer N.Shchukina show how to grow green grass on your bed or living room sofa. Inspired by unique shape and beautiful green colors of tall grass blades, the designer creates comfortable, functional and very decorative pillows for unique interior decorating.
Making decorative pillows for interior decorating is a nice way to add personality to your room design. Soft and comfortable, small and large pillows turn any room into a retreat for rest and relaxation, offering great craft ideas for kids and adults.
Inspired by green grass blades, decorative pillows help create a gorgeous oasis in your bedroom, family room, kitchen nook or living room or add the nature inspired decorating theme to your kids interior decorating ideas.
Decorative pillow with grass blades made of green fabric, unique home decor ideas
For making a decorative pillow with green grass blades you will need green fabrics (cotton or cotton-polyester fabric) in three different dark and light green colors, a pillow, craft paper, chalk, scissors, pins, a sewing machine and an iron.
Tips for making decorative pillows with green grass blades
1. Three different shades of green fabric help create natural looking grass blades. Different dark and light green color shades give a graphic appearance to decorative pillows, creating amazing three dimensional decorating design.
Craft ideas for kids and adults, making pillows for unique, personal and modern interior decorating
2. Prepare grass blade templates. Find a photo of green grass and create a template. Transfer the shape onto the fabric. Fold each grass blade and sew, so it will look three-dimensional.
3. Rold a piece of fabric diagonally for creating flexible, natural looking and soft grass blades. Try to create slightly different grass blades for more realistic look, making folds and exploring various shapes.
Large floor pillows and yummy interior decorating ideas
Handmade kids room decorations, ideas for making decorative pillows
4. When all grass blades are ready, sew them on a square piece of fabric that will become a pillow cover. Light green color, white cream and light yellow color tones are the best for this decorative pillow design, as they are associated with sunlight and warm freshness.
Designer pillows inspiration, green fabric for making pillows with grass blades
5. Use pins to fix grass blades to the fabric for a pillow cover one after another, then sew them.
6. Reverse side of the decorative pillow cover canbe made of the same fabric or fabric in darker green color.
Decorative pillows for couch or bed, designer pillows with speakers
Luxurious decorative pillows from Alexander McQueen
All steps for making pillows with green grass blades
More from decorative accessories

Bright home interiors and amazing views of the ocean make this beach house a dream place. Large windows, light, neutral room...
and enjoy free articles sent to your inbox