Handmade Garden Benches Adding Rustic Vibe to Backyard Designs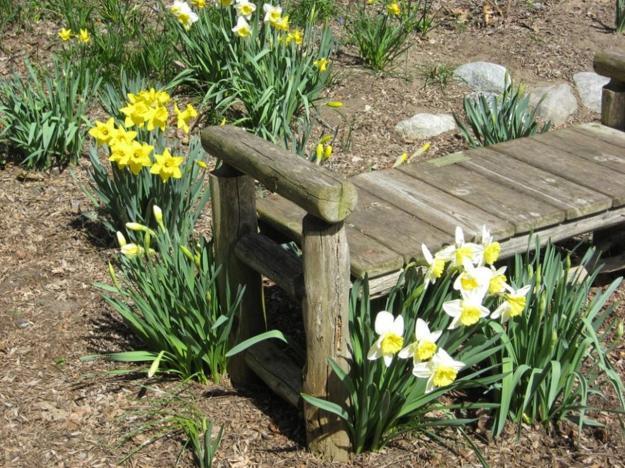 Rustic wood benches and flowers creating gorgeous outdoor seating areas
outdoor furniture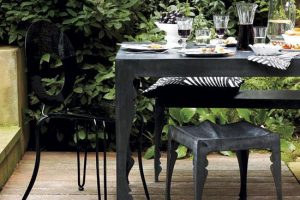 Handmade garden benches made of twigs and logs add unique feel of a country home to gardens and backyard designs. Rustic wood, twigs and logs are gorgeous materials for creating wonderful outdoor furniture and personalizing backyard landscaping with unique handmade wood furniture pieces.
Rustic outdoor living spaces with twigs or logs designs harmoniously blend with the natural surroundings while creating functional, comfortable and very attractive backyard designs. Rustic outdoor furniture can be made from cedar or pine, twigs and logs and can be used completely unfinished. Twigs and logs bench design ideas will keep the wood in its natural glory, adding fabulous outdoor furniture pieces to backyard designs.
Twigs and logs garden benches celebrate the beauty of natural materials while blending handmade bench design ideas with comfort and a one-of-a-kind look. Rustic wood, twigs and logs are excellent materials for creating garden benches in rustic style. Here is a collection of unique bench design ideas that show a few ways to incorporate twigs and logs into backyard designs and enjoy green living style.
Tree logs for outdoor home decorating, unique furniture and yard decorations
25 wood decor ideas bringing unique texture into modern interior design
Handmade garden bench design ideas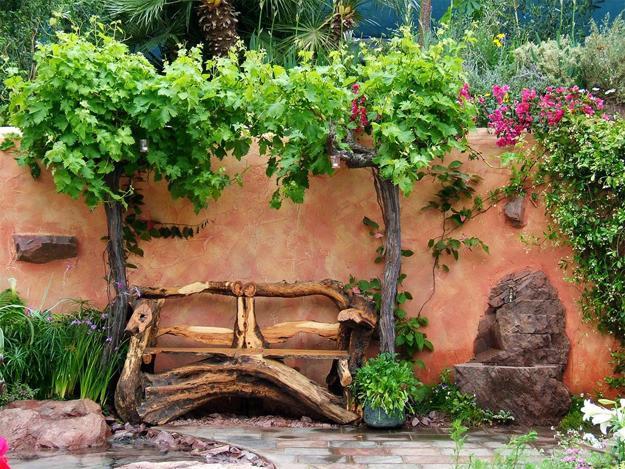 Rustic outdoor furniture, including garden benches and of course, define the style of your outdoor home decor and set a relaxing atmosphere. Tree back can add gorgeous accents to log furniture and create beautiful contrasts celebrating wiid texture and colors.
Handmade garden benches created from twigs and logs can be decorated with soft and colorful cushions which adds to comfort of backyard designs and give unique personality to outdoor seating areas. These handmade garden benches bring a unique style and can be very comfortable.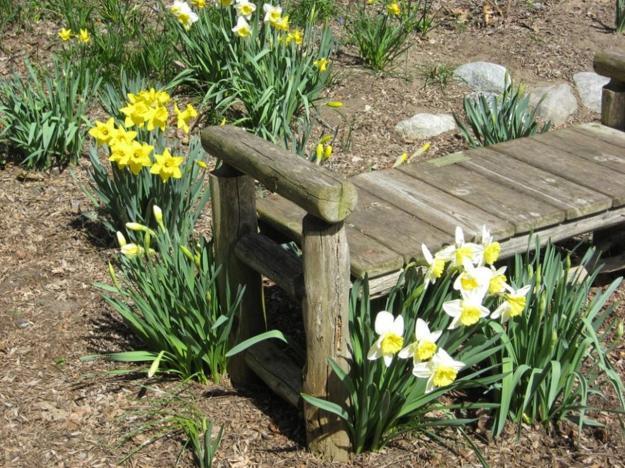 If your home is surrounded by a wooded area, this garden bench design style is a nice choice for your outdoor seating area. Rustic wood furniture is solid and constructed to withstand more use and abuse than outdoor furniture in different styles. Rustic wood, twigs and logs are ideal outdoor furniture design materials for families spending a lot of time outside.
30 unique garden benches adding inviting and decorative accents to backyard designs
3d models blending imagination with modern ideas for backyard designs
Inspiring garden bench design idea, unique DIY wooden bench with a wheel
Rustic wood furniture, including garden benches made of twigs and logs, can be finished in a variety of ways. Oiled or stained finishes preserve the wood and reduce the attraction of wood burrowing insects. This also allows the owner to alter the color outdoor wood furniture and add color to outdoor home decor.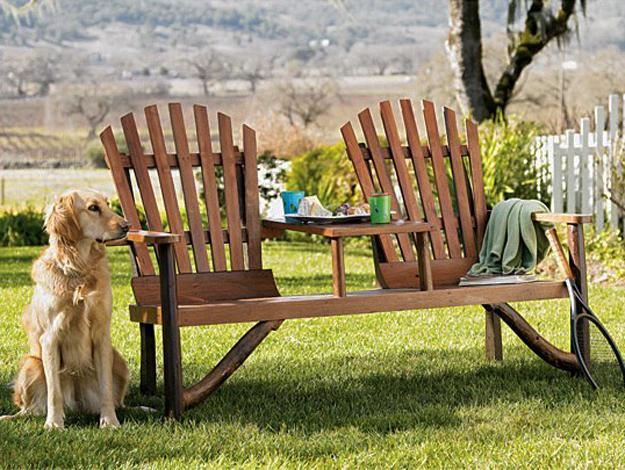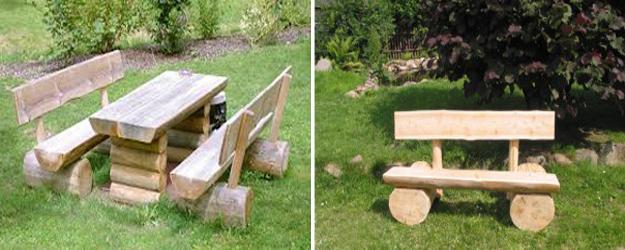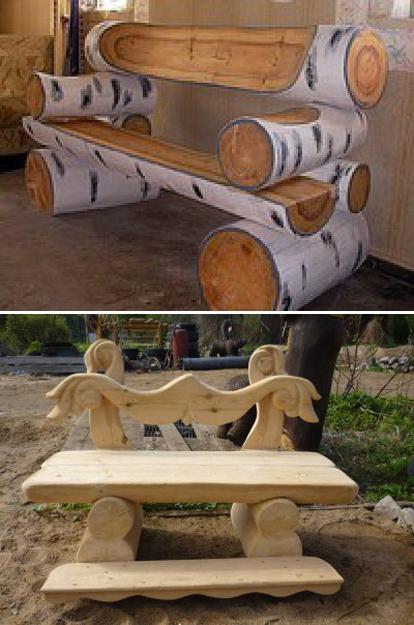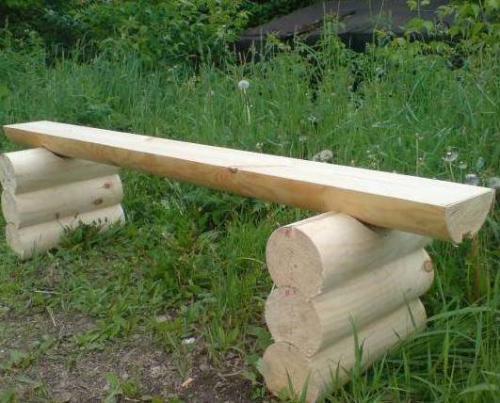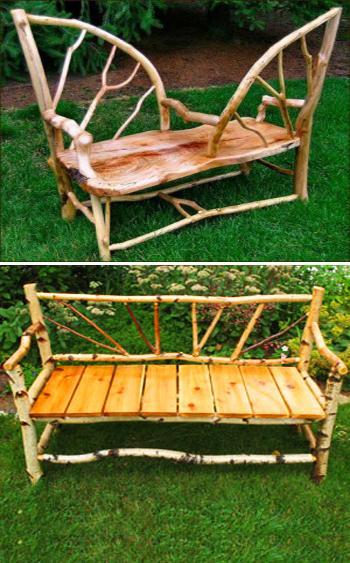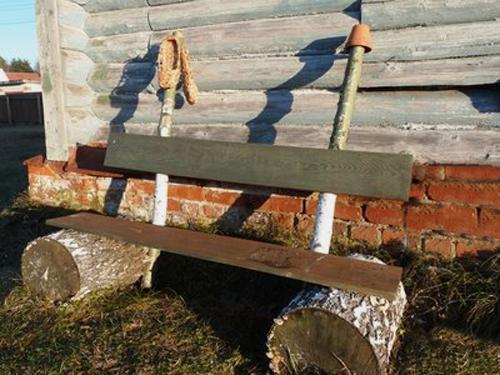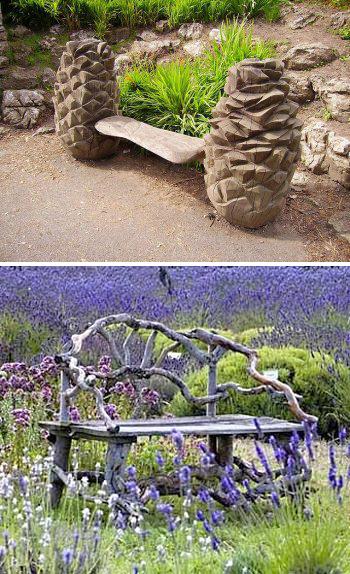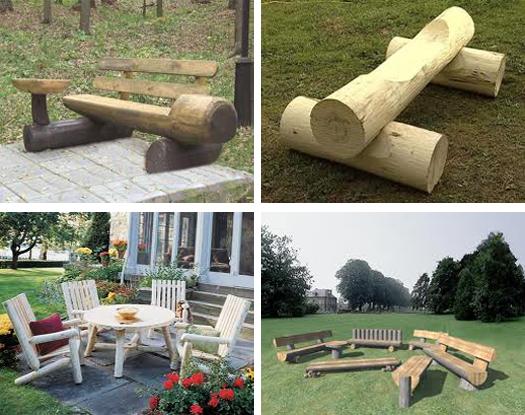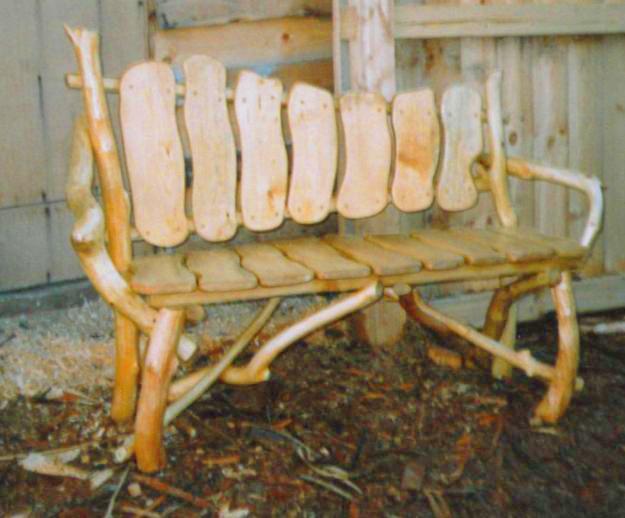 Winter backyard landscaping is about designing peaceful and beautiful outdoor spaces that celebrate natural beauty and provide a habitat to protect...
and enjoy free articles sent to your inbox