Modern Furniture Design, Large Floor Pillows and Yummy Home Decorating Ideas

Decorating Ideas

Fun Rooms

Furniture Accessories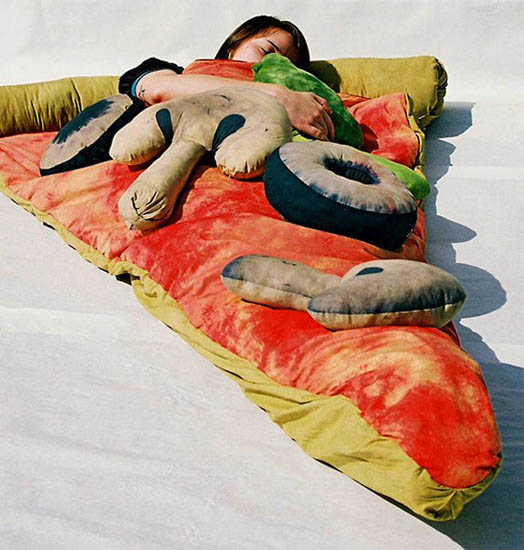 PIzza Slice floor pillow for kids room decor, bed made of decorative fabrics, creative, unique and modern furniture design ideas
decoration patterns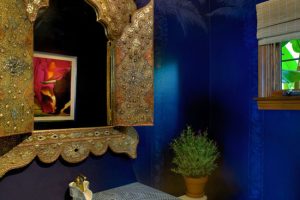 Modern furniture design ideas can be not only functional and comfortable, but delicious and playful. Two collections of large floor pillows used as comfortable modern furniture for fun home decorating are inspired by popular yummy foods, pizza slices, waffles with chocolate, fruits and berries, baked potatos with cream and butter and delicious pancakes.
Designer Brooke developed extraordinary modern furniture pieces, made of soft fabrics, and offered fresh wall and furniture decoration ideas in bright colors for bright kids room decor. Wall decorations and large floor cushions, made of colorful decorative fabrics, add humor and joy to everyday life.
Delicious bean bag chair Baked Potato with a pillow Butter, sleeping bag Slice Of Pizza with creative pillows Mushrooms and Broccoli are charming decorative accessories. Cute and cozy, made of soft fabric furniture items, large floor cushions are relaxing and comfortable home decorating ideas that young adults and kids will love.
PIzza Slice floor pillow for kids room decor, bed made of decorative fabrics, creative, unique and modern furniture design ideas
Large floor cushions for yummy home decorating
Interesting and cheerful modern furniture design ideas and food inspired home accessories are entertaining and practical, perfect for playful kids room decor. A sleeping bag Slice Of Pizza is one of great home decorating ideas for fun loving adults and kids room decor. Baked Potato and Slice Of Pizza floor cushions will bring additional comfort and color into kids room decor, and add playful flavor and lots of excitement to sleepover parties.
Artistic bed designs for unique and inviting bedroom interiors
Kids furniture design for fun and smiles
Soft large floor cushions in shapes of fruits and berries on a waffle bed are sweet home decorating ideas that create friendly and welcoming atmosphere of the Land of Yummy Food and add unique accents to kids room decor. Bean bag chair Baked Potato with pillow Butter is one of modern furniture design ideas that appeal to many people, symbolizing comfy homemade food and pleasant room decor.
Baked potato with butter feels comforting, inspiring gorgeous modern furniture design and home decorating ideas that create warm and welcoming home interiors. Soft home decorative fabrics and bright room colors are excellent decorating ideas for cheerful and inviting modern furniture design. The bean bag chair is made of natural cotton and organic fill for eco friendly home decorating. Natural materials, used for making eco friendly products, help design healthy home interiors.
Clothing from closets for making cushions
Moroccan decorating ideas, rugs, ottomans and floor cushions
Soft natural decorative fabrics in cream and brown colors were used for making Baked Potato. Combined with silk pillow Butter in charming yellow cream color, Baked Potato offers luxurious and chic home decorating ideas for all who appreciate creative and modern furniture design ideas, humor, cheerful attitude and bright room decorating colors.
Decorating with delicious set of Pancake Floor Pillows
Beautiful set of Pancake floor pillows with small cushions Butter look good enough to eat and comfortable for rest. Large floor pillows are wonderful home decorating ideas for those who like soft fabrics, large pillows and unusual furniture design ideas. Pancake floor pillows are for all who wants to create personal, playful and interesting room decor and appreciate comfort.
Cozy window seat design inspiration
Mini pig bench and chair with leather cushion
Delisious Pancake Floor Pillows from Todd Von Bastiaans and Bryan McCarthy are versatile home decorating ideas that will look great in kids room and family room, spacious bedrooms and small apartments. Decorative Pancake Floor Pillows can be used as modern chairs and ottomans, when there are not enough furniture for guests. Kids would have lots of fun with Pancake floor pillows that look realistic and yummy.
Pancake pillows was designed of soft stretching foam with soft fabric covers that have cool prints. Each floor pillow cover is unique, with no two identical images, so Pancake floor pillows look natural and realistic on both sides. Butter cushions are a bonus to the set of three pancakes, that can be purchased from Unicahome.com,
http://www.unicahome.com/p65219/miscellaneous/pancake-floor-pillows-by-todd-von-bastiaans.html
More from modern furniture

Weave furniture design blends traditional techniques and modern trends in decorating with handmade items. Using natural ropes and twines, you can...
and enjoy free articles sent to your inbox