Flower Arrangements and Rooster Accents Creating Bold, Jazzy Table Centerpieces

Decorating Ideas

Plants and Flowers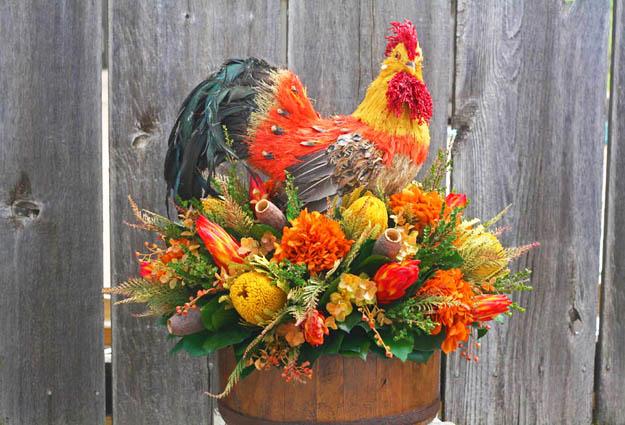 flower arrangements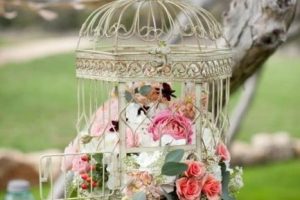 Beautiful flowers and roosters are among favorite decorating themes in many cultures around the world. Perfect for country home decor and outdoor decorations, flamboyant colors of cocks inspire beautiful accents for floral arrangements. Rooster, as a symbol of the eternal return of the new day, delights and fits well with the symbolic meaning. The symbol of vigilance, boldness and positive energy, a rooster starts a day early, reminding us of old-time farms and offering great inspirations for decorating for any season.
Floral arrangements with cock accents are charming and welcoming. Rooster and flower arrangements evoke a nostalgic feeling and warmth. Cocks are bold and beautiful, and popular always. The symbol of a new day, the image or figurine makes table decoration look welcoming and meaningful. There are a wide variety of cock accents but have a look at floral arrangements with wooden crafts and ceramic rooster figurines that make excellent fall table centerpieces.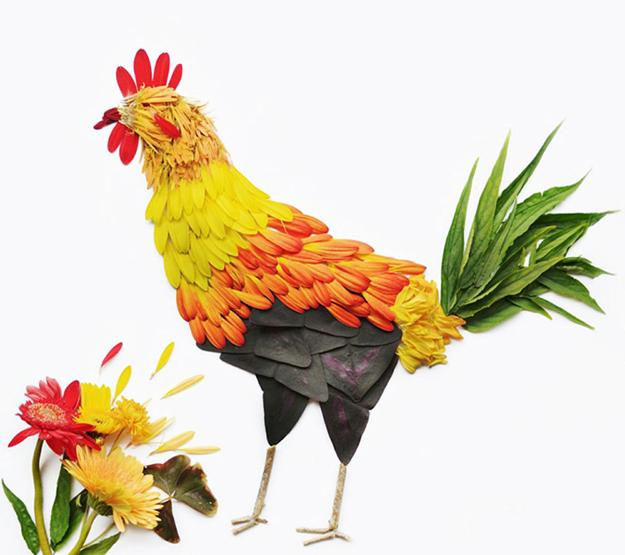 Rooster crafts, dolls, cookie jars, wall clocks, tablecloths, napkins, dish towels, fruit vases or glasses with painted cocks are fabulous ideas for your kitchen or dining room decorating in fall.  Cabinets that drop down from the ceiling is a lovely spot to display dry flower arrangements and rooster decor. Roosters look beautiful with flowers in yellow, red, orange, and purple colors. They create bold and festive table centerpieces with floral arrangements.
Bright cake decoration ideas inspired by roosters
Rooster year decorating ideas to harmonize life
Amazing artworks, beautiful birds designed with flower petals
The year of the Rooster brings new possibilities to decorate with rooster comb flowers. These beautiful flowers make gorgeous table centerpieces in vibrant colors. Rooster comb flowers look great on a window sill and a coffee table. They jazz up dining tables and kitchen islands in a flamboyant and elegant style. Stylized, metal, wooden or ceramic roosters in subdued colors brave contemporary interior decorating. Intricately detailed, bright, and rustic figurines are perfect for country home decorating.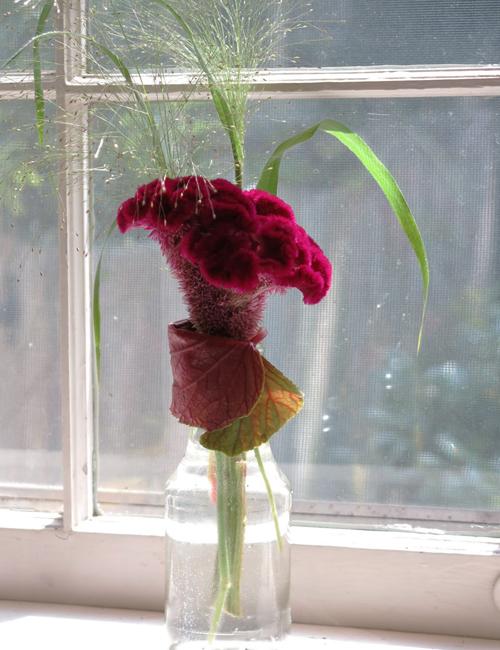 Floral arrangements and rooster figurines make fabulous table centerpieces for fall decorating. Charming eye-catching accents and flower bouquets look fantastic on fireplace mantels also. Small rooster decor items beautifully decorate door wreath, adding the meaningful symbol to warm fall decorating ideas. Contemporary, classic or rustic style decor can benefit from elegant flower arrangements with a rooster. Richly colored rooster accents add a charming look to floral arrangements and create a very homey atmosphere with a relaxed, pleasant, inviting feel.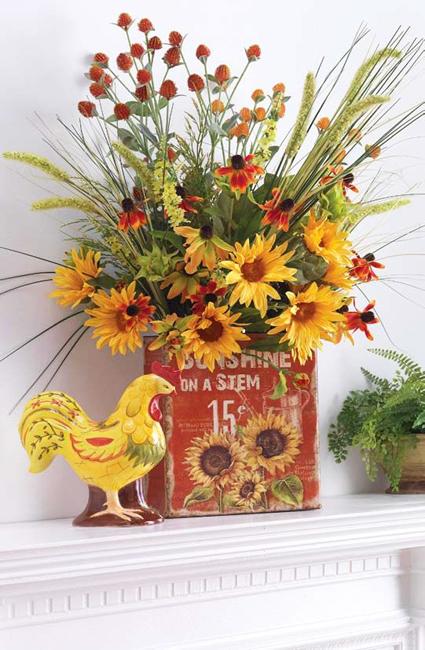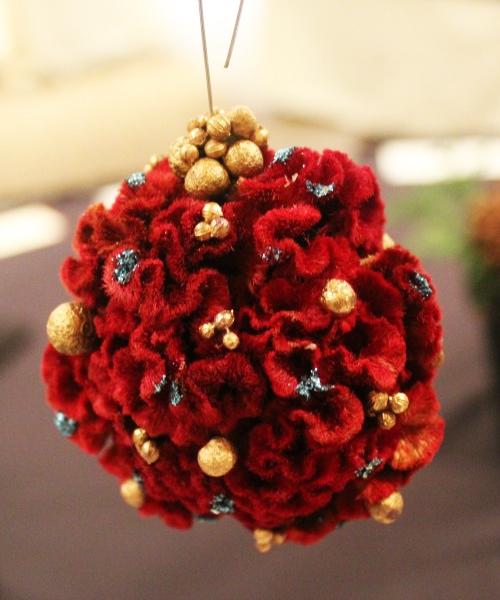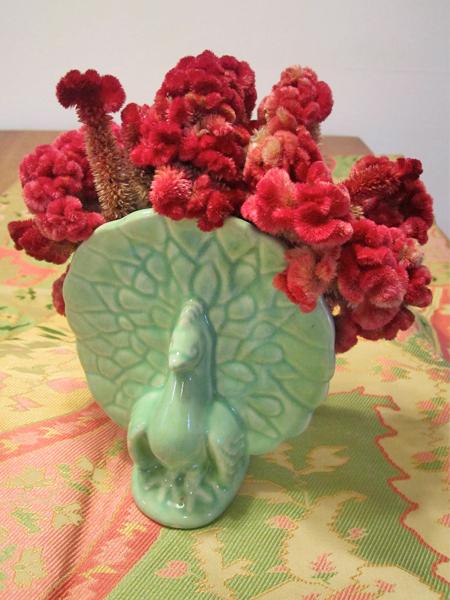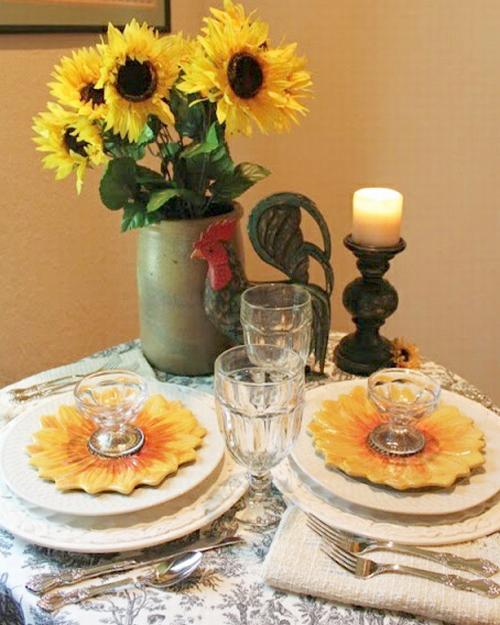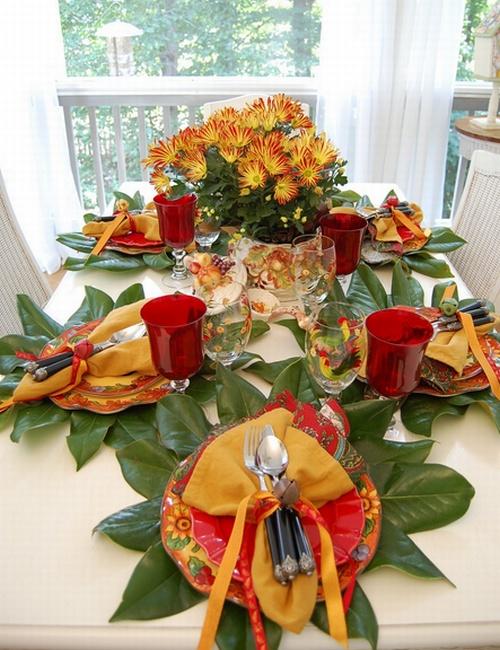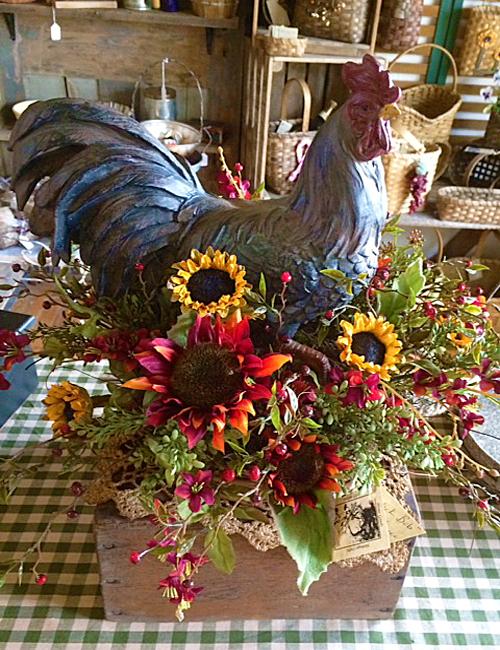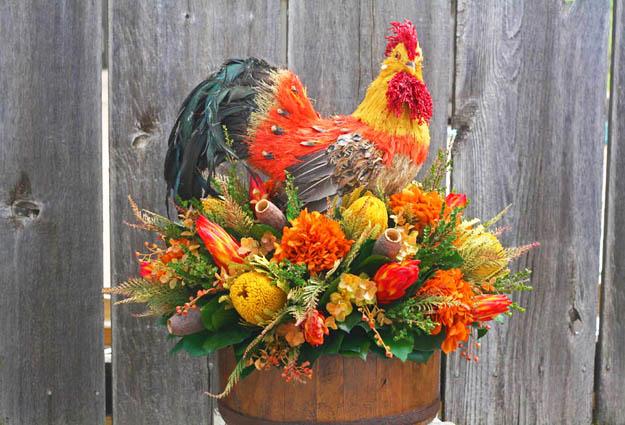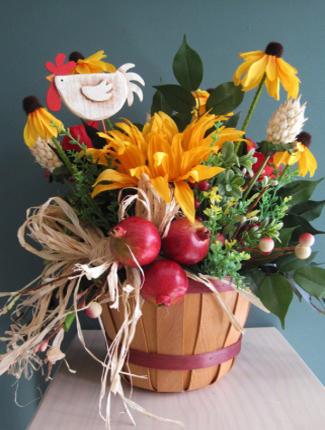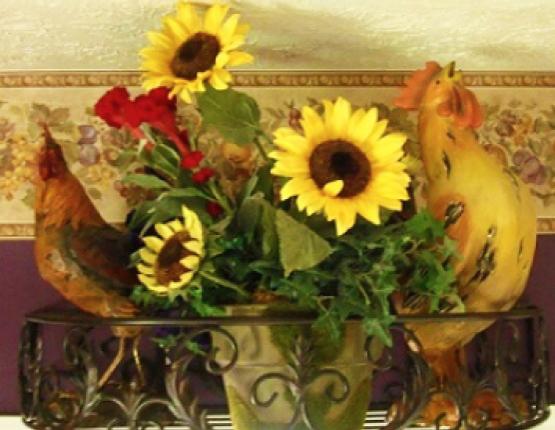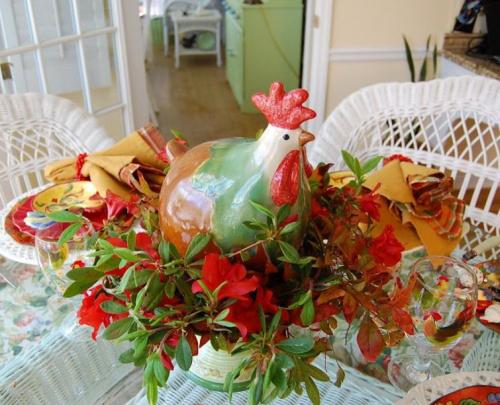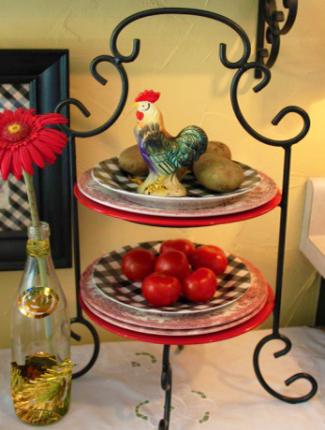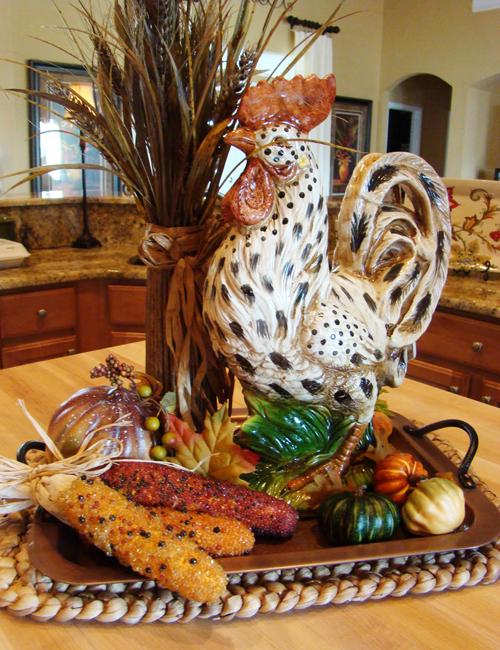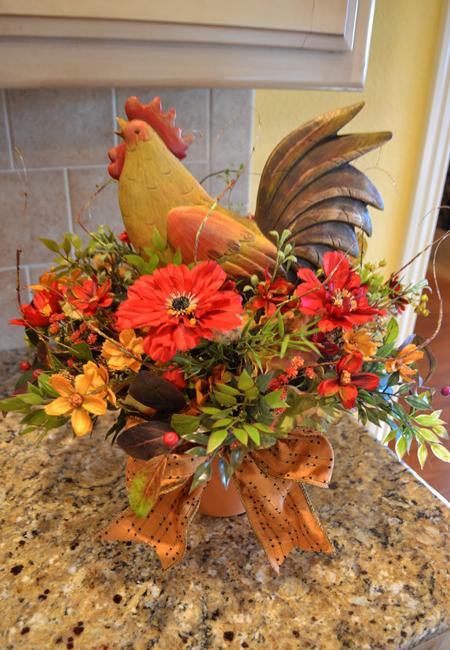 More from decorating with flowers

Fabulous designs take modern food decoration ideas to the next level blending innovative concepts with traditions and exploring new ways to...
and enjoy free articles sent to your inbox