Unusual Chocolate Treats, Unique Gifts and Contemporary Food Design Ideas
DECORATING SMALL APARTMENTS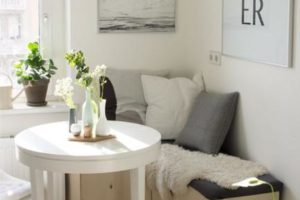 Chocolate is an excellent gift for Valentines Day or birthday. Chocolate treats are among the most popular gifts. Various objects, made of chocolate, make exciting and unique gifts for Valentines Day, Dads Day or Mothers Day, any holidays and birthdays.
Made of chocolate various objects demonstrate a popular contemporary trend in food design and unique gifts, that offers unusual edible decorations and gifts, that encourage to avoid buying useless presents that clutter homes after holidays and special occasions, blending unique design ideas with tasty food.
Chocolate is amazing material for creating eco gifts that surprise and delight. Tasty edible decorations and gifts are a nice way to celebrate special events in style, bringing more joy, saving money and helping declutter homes.
New life to music records and innovative chocolate treat design ideas
Edible decorations, handmade chocolate for table decoration
Chocolate laptop, unique gifts and contemporary food design ideas
Difficult to work with, chocolate, shaped in interesting form, brings aroma and gorgeous look, delicate design ideas, elegance and creativity into modern life.
Very unusual and truly unique chocolate treats are perfect Valentines Day ideas, blending the most popular gifts with food design, creating or buying delightful eco gifts for her and for him.
Dark chocolate tools, unique gift for him
Chocolate inspired food design experts and food stylists, artists and engineers for creating unusual and delicious gifts and table decorations.
Food design and edible decorations, chocolate flowers
Chocolate Moustache, humorous gifts and food design ideas for table decoration
Soft and tender, chocolate is material that allows to explore impressive food design ideas, experimenting with form and creating new chocolate recipes.

Handmade planters are unique home decorations that everyone loves. Handcrafted or hand painted containers make great eco gifts in any season....