Chocolate Moustache, Humorous Gifts and Food Design Ideas for Table Decoration

Food Design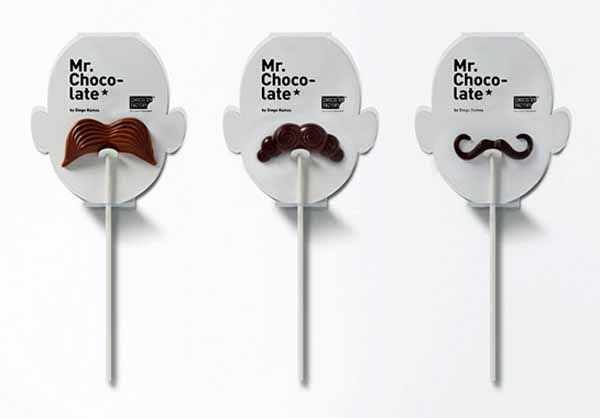 edible decorations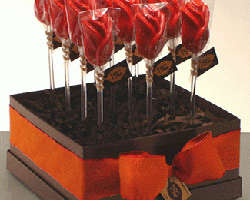 Spanish designer Diego Ramos offers a humorous and sweet way to enjoy moustache. Anybody can try growing moustache and see how it looks and feels. Each Mr Chocolate Moustache is made of chocolate and looks realistic. Mr Chocolate Moustache makes an excellent after party gifts, toys for kids birthday party or Fathers Day party table decoration.
Diego Ramos created a set of different Mr Chocolate Moustache treats on a long stick for posing in front of mirror and camera before eating them. Kids and adults can choose Mr Chocolate Moustache, made of milk chocolate, dark chocolate or white chocolate.
Designers like to use moustache images. There are modern kitchen accessories, cloth accessories, glasses and sun glasses with moustache to bring fun and smiles into our life. Mr Chocolate Moustache is another creative design idea that will make kids and adults to smile.
Chocolate Moustache party table decorations and gifts
Chocolate Moustache, creative party table decorations and gifts
Napkins with moustache images are a great ideas for birthday party or Fathers Day party table decoration. Sunglasses Suntache from Urban Outfitters in modern wayfarer style look extravagant, but offer unusual and humorous gift ideas. Suntache will surprise your dad on Fathers Day and add fun to kids birthday party table decor.
Moustache images are great ideas for informal table decoration. Tablecloth and napkins with moustache images are great for Fathers Day Party table decoration. Moustache shakers, made of exotic dark wood, are stylish kitchen accessories that add unique character and eclectic flavor to kitchen decor.
Decorating with moustache images
Creative food design ideas and party table decoration
Edible flowers, romantic table decoration
Edible decorations, handmade chocolate for fall table decoration
Food design ideas, chocolate flowers for edible table decoration

Pink is one of the most ubiquitous and versatile Christmas colors that are perfect for elegant table decoration. The tender, pale...
and enjoy free articles sent to your inbox