22 Contemporary Concrete and Stone Kitchen Countertop Ideas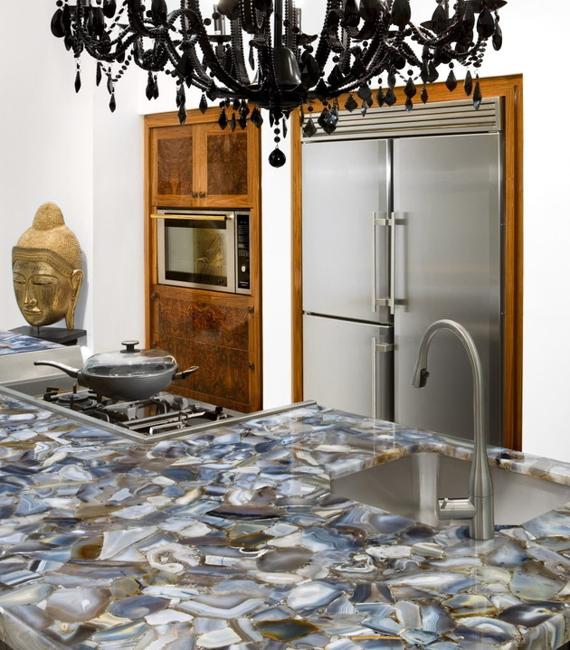 Concrete and stone countertops are attractive and elegant ideas for modern kitchens or bathroom remodeling projects. Made of the most durable and appealing materials the cultured or natural stone and concrete countertop designs bring luxury and style into modern kitchens and bathrooms. Lushome shares a collection of creative, contemporary and beautiful concrete and stone kitchen countertops ideas to demonstrate fantastic opportunities to accentuate modern interiors in a unique way.
Natural stones are one of the most desired kitchen design materials and modern countertop ideas. Durability, functionality, and unique beauty make stone kitchen countertops a good investment. They add value, chic and aesthetic appeal to kitchen interiors and homes, and create stunning accents for beautiful, classic and modern kitchen design.
Choosing natural stone or concrete kitchen countertops, you get an elegant and entirely unique surfaces that upgrade your kitchen interior. Each kitchen countertop slab has amazing swirls and specks of color that bring originality into the modern kitchen design. You simply cannot find this type of uniqueness, sophistication, and elegance in other kitchen countertop materials.
Modern kitchen countertops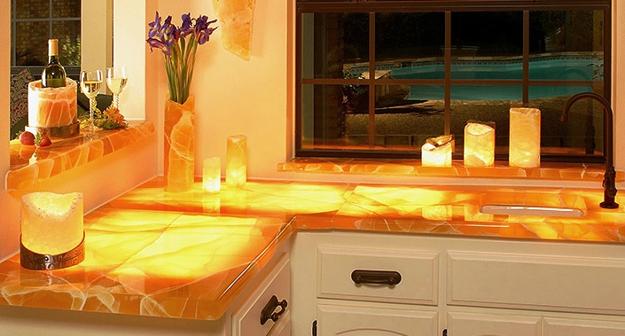 Investing in granite or marble countertop, or concrete countertops are a smart way to add value and chic to modern kitchen design and increase home values. Potential buyers appreciate the addition of stone countertops, and contemporary concrete kitchen countertops have their fans also.
Contemporary concrete countertops and natural stone surfaces allow expressing individuality and distinct character of modern kitchen interiors. Creative and unusual concrete and stone kitchen countertops are popular solutions for luxury kitchen interiors.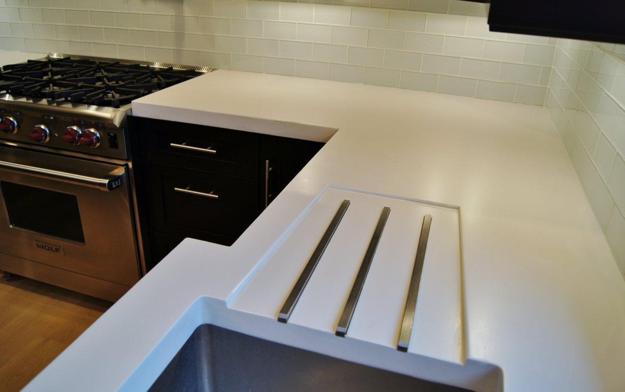 Concrete countertop designs
Spectacular kitchen countertops have become somewhat of a status symbol for modern kitchen designs. Concrete kitchen countertop ideas offer high customization, elegant simplicity, and exclusive design for creating unique and contemporary high-end kitchens.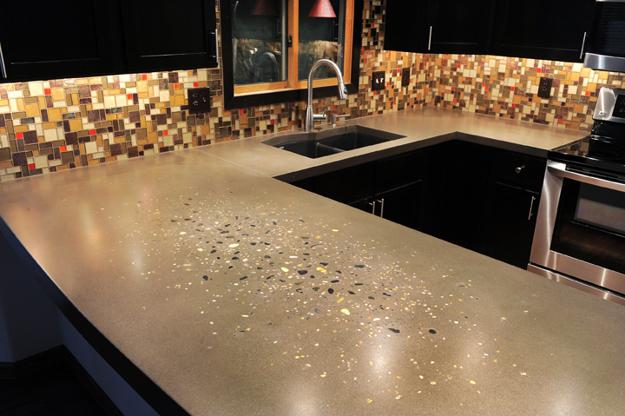 Concrete kitchen countertops made their debut in homes over a decade ago and became stylish kitchen design solutions for contemporary homes. Utilizing concrete countertops is one of fresh latest trends in modern kitchen design and decorating.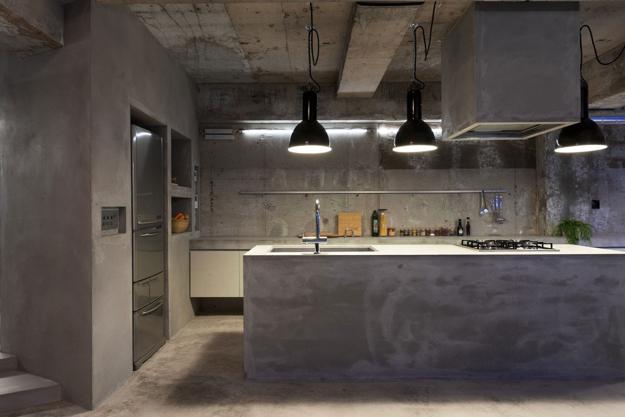 Artificial stone, natural stones, and concrete countertop ideas allow to experiment and customize modern kitchens, add the perfect design element to any design style, beautify traditional, modern, industrial, contemporary or country kitchen designs, and accentuate modern interiors with unique textures and colors. Modern stone and concrete countertop ideas offer creative designs, only limited by your imagination and budget.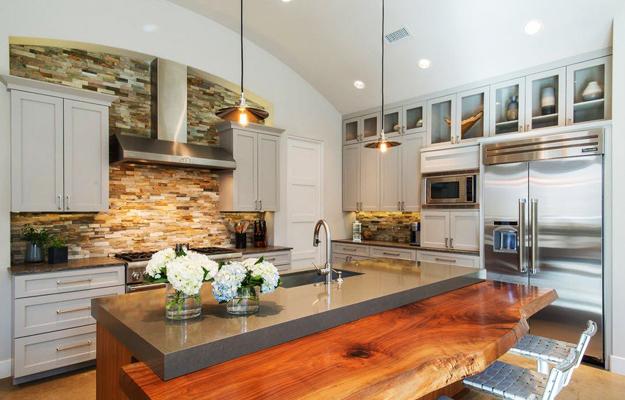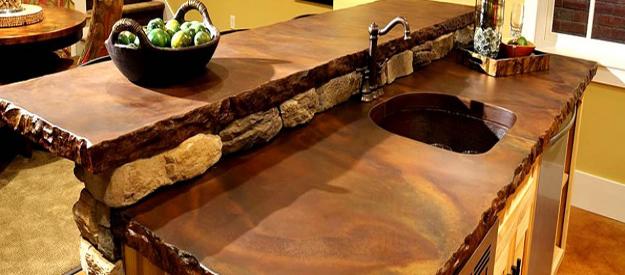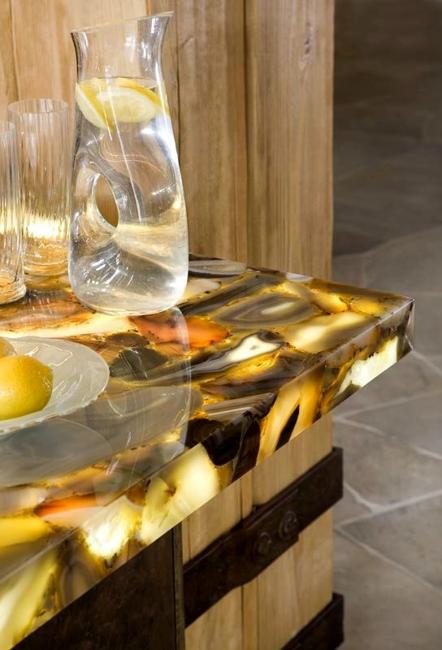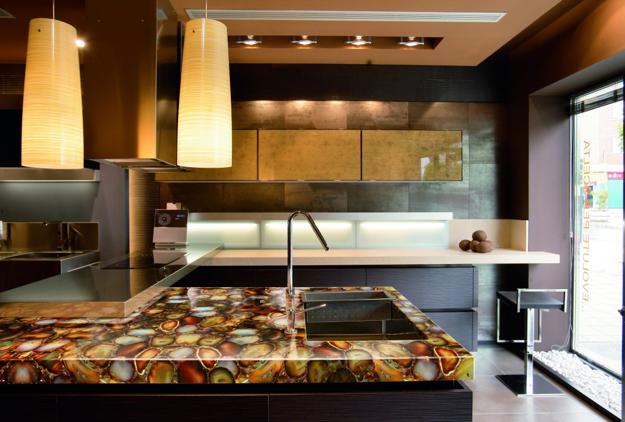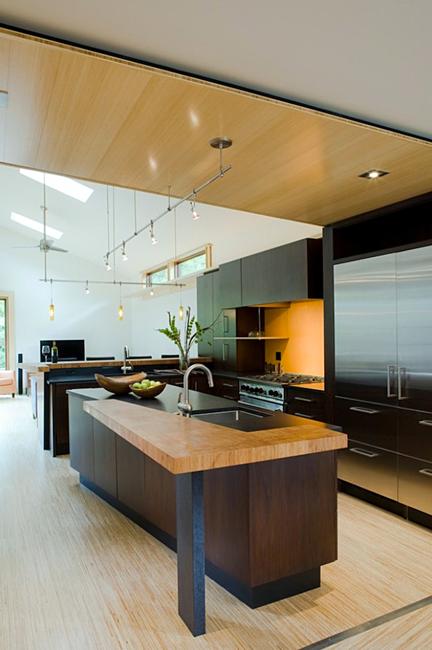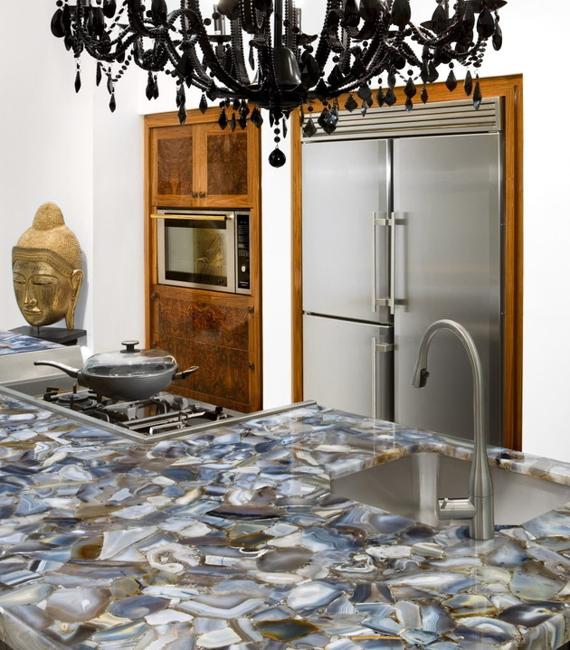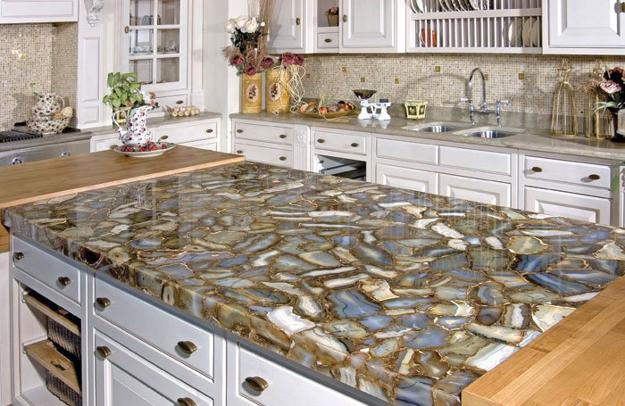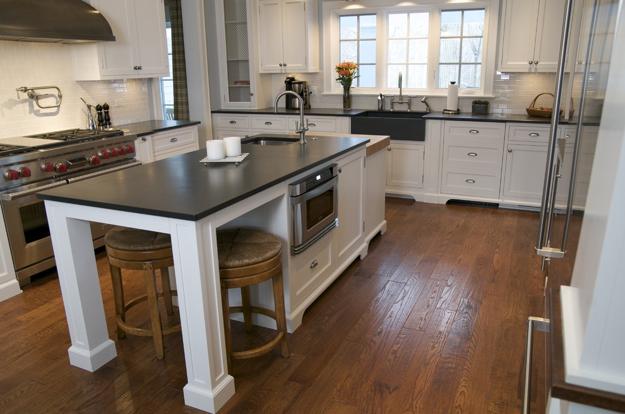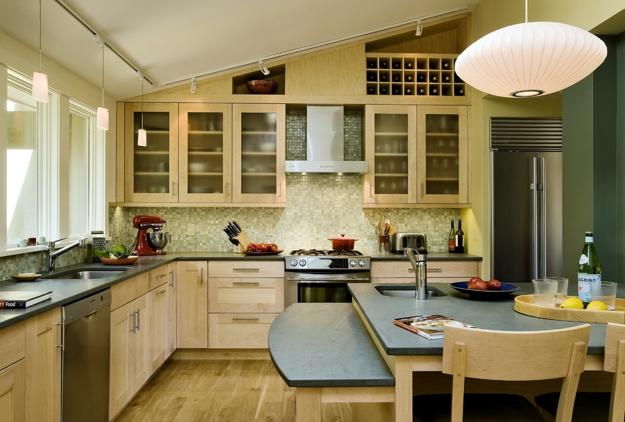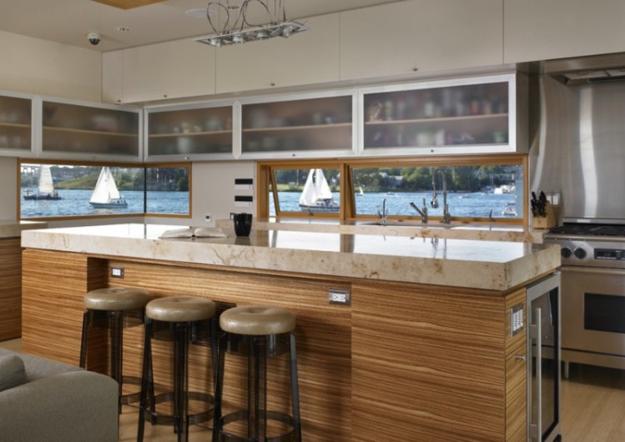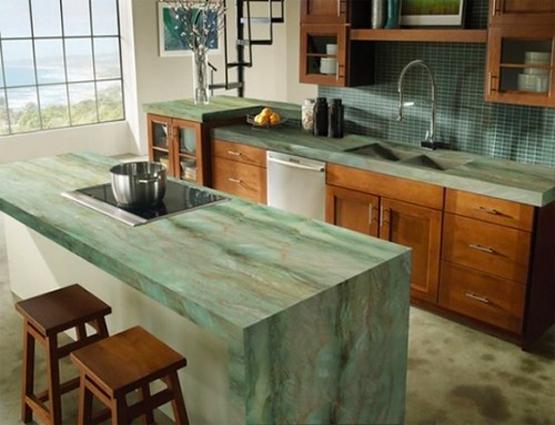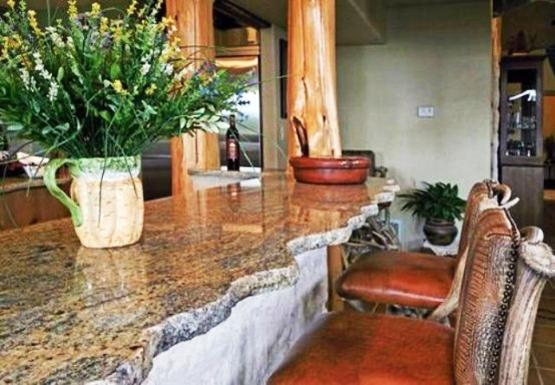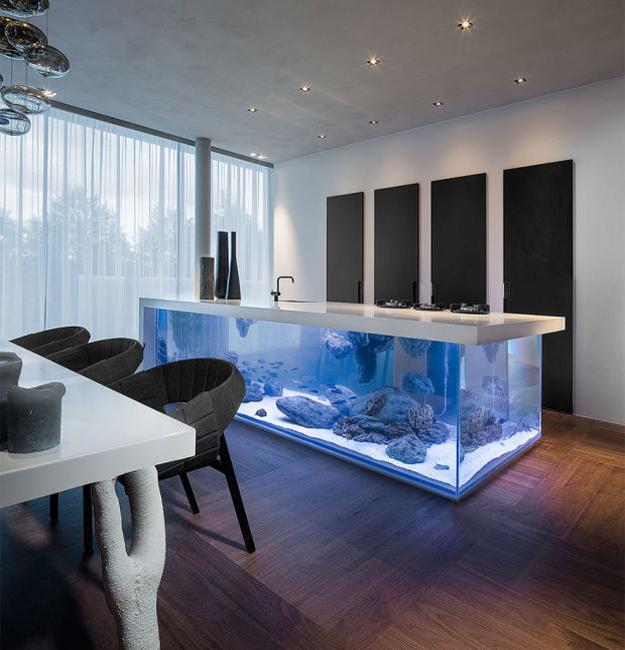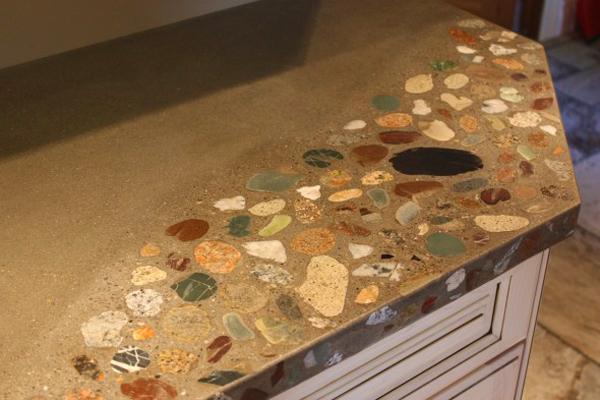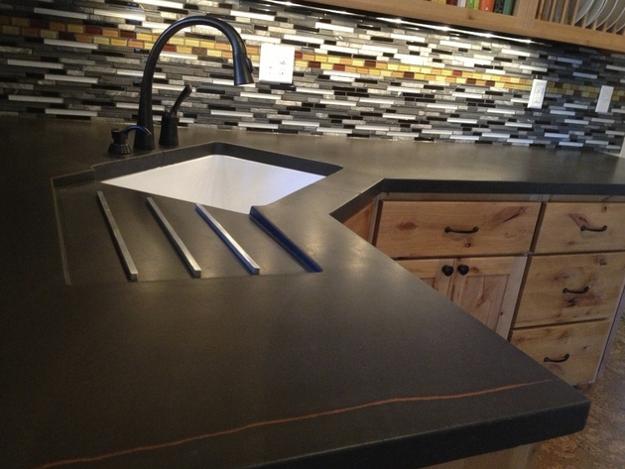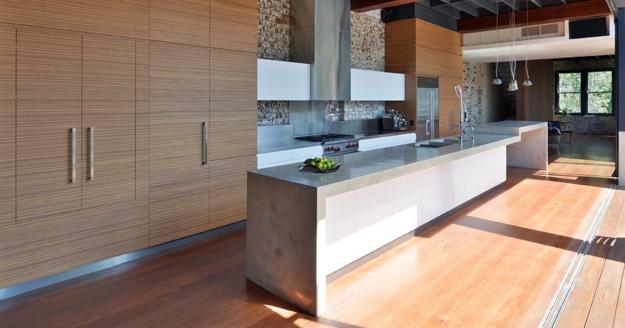 Warm metal accents are easy to incorporate into modern kitchen designs. Metal lamps, hardware, metal tiles, elements of kitchen designs will...