Valentine Ideas for Room Decorating with Romantic Candles

Holiday Decor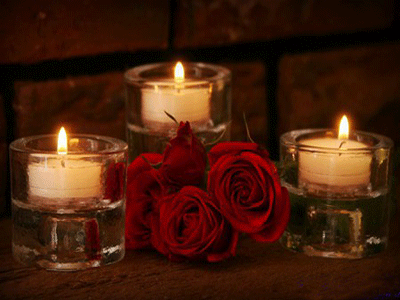 Romantic Valentine ideas for room decorating, holiday candles and fresh flowers
candles centerpieces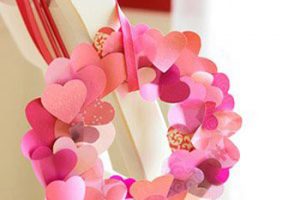 Traditional pink, red and white color combination, aromatic candles, balloons and flowers are inexpensive and effective ideas for room decorating  that will make Valentines Day decor feel romantic, unique and special. Happy mood, warm words, hugs, kisses and smiles are important ingredients of happy holiday also.
Beautiful details, romantic candles light and simple craft ideas add stylish accents, create festive atmosphere and unforgettable memory. You can design attractive compositions with candles, ribbons, flowers, soft pillows, heart shaped balloons and made of paper heart decorations to surprise your Valentine. (Charming home decorating ideas for Valentines Day)
Float tea-light candles in glass bowls of water are cheap decorations that look very romantic in the bedroom and on the dining table. You can create small and large heart decorations with candles on the floor and on the bed, or arrange pink, red and white candles all over the room. Also you can create beautiful path to your bed with small candles, or decorate your bathroom with candles and flower petals on Valentines Day. (Decorating with flowers, edible rose petals)
Red and pink ideas for room decorating offer traditional color symbols of love and passion for Valentines Day. White, cream, peach, purple and lilac color tones look modern and elegant with red and pink heart decorations, creating stylish Valentines Day decor. (Wall decorating, pink and purple poppy)
Polka dot and floral motifs, butterflies and all cheap decorations that are associated with your romantic memories can be used for creative and personal room decorating on Valentines Day.
Your imagination and creativity will help come up with meaningful  romantic ideas for room decorating that will pleasantly surprise your beloved. (Modern flower arrangements, unusual centerpieces and gifts)
Romantic candles are inexpensive, dramatic and beautiful Valentine ideas for room decorating. They help create romantic mood and show your love to your Valentine in style.
Romantic candles are cheap decorations that offer impressive Valentines Day ideas for your home decorating and make the special evening feel magic. Natural scented candles add wonderful aroma and relaxing soft light to your room decor, filling the space with romance and elegance.
Romantic Valentines Day ideas:
Romantic luxury hotel experience in redesign old planes
Eco-friendly Valentines Day gifts under $10
Attractive decorating ideas for small Valentines Day gifts
More from room decorating

Throw pillows in various colors, designs, and patterns are one of the easiest ways to refresh your room design and inject...
and enjoy free articles sent to your inbox