Inspiring Kids Room Decorating Ideas by Rob Adams

Interior Design Ideas

Kids Rooms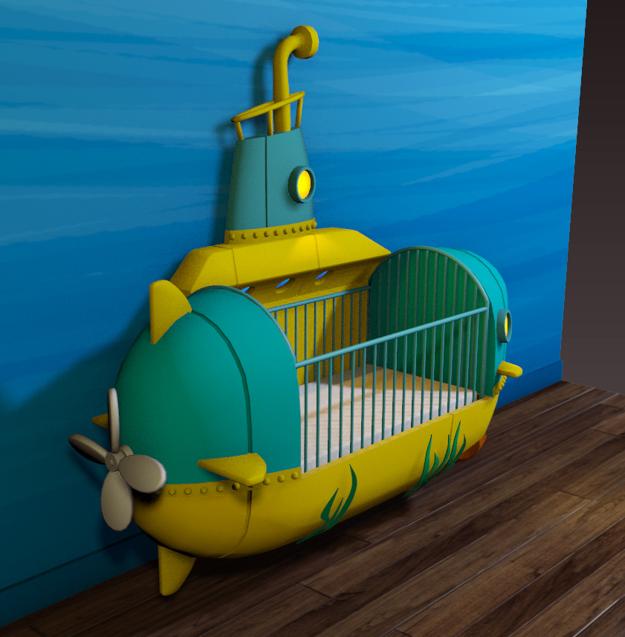 Painted blue and yellow submarine crib, design by Rob Adams
kids playroom ideas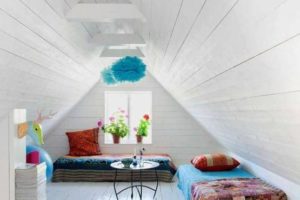 A colorful submarine crib and an enormous tree are two fantastic, inspiring, and creative ideas for kids room decorating. The super dad Rob Adams envisioned a fairy-tale style bedroom for his daughter and made a submarine bed for an auction. Check out the beautiful designs and get inspired to add unique details to your kids' room decorating.
Thanks to his working experience, the artist in the video game industry drew sketches and build skeletons of these future kids' room decorations. He painted the tree and submarine crib to make them look bright and realistic. To create some magical effect, he wove dimmable Christmas lights into the branches to simulate stars and add some eye-catching details to the submarine bed.
Creative kids beds, great kids room decorating themes
Kids furniture, animal table design
Unusual kids furniture design for fun and smiles
Kids room decorating ideas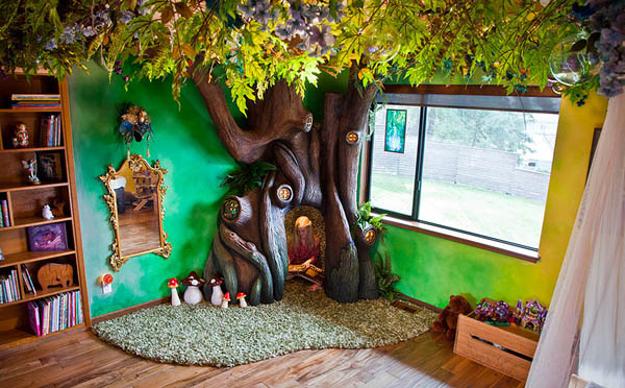 Green leave, beautiful flowers, butterflies decorations, and birds nest on the tree create a fabulous atmosphere of the forest. Details, like a propeller, stern planes, and a periscope, make the crib design realistic and impressive. Also, Adams managed to add some lights to the submarine design, which dim down nice and low. It looks pretty cool at night time.
Kids room decor, playful furniture design ideas
Innovative, unique furniture for kids
Rob Adams was recruited by Fatherly to transform a standard crib into a submarine. According to Adams, the submarine took approximately 90 build hours and $1,250 in materials. Now he plans on auctioning the crib to benefit the Seattle Children's Hospital.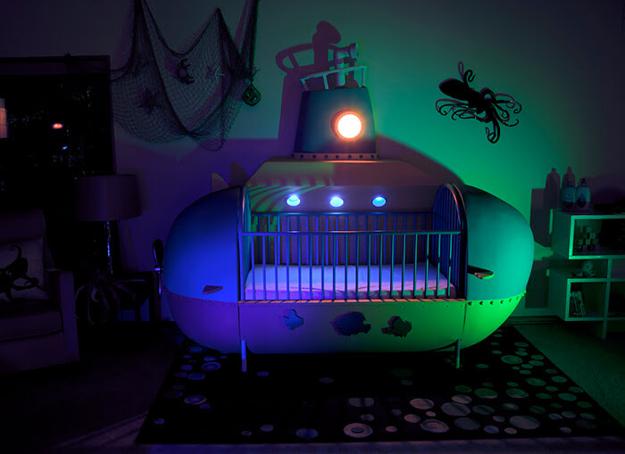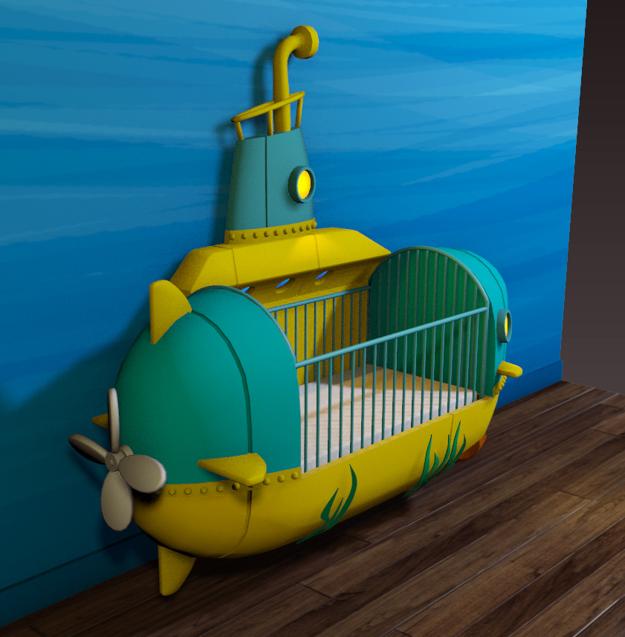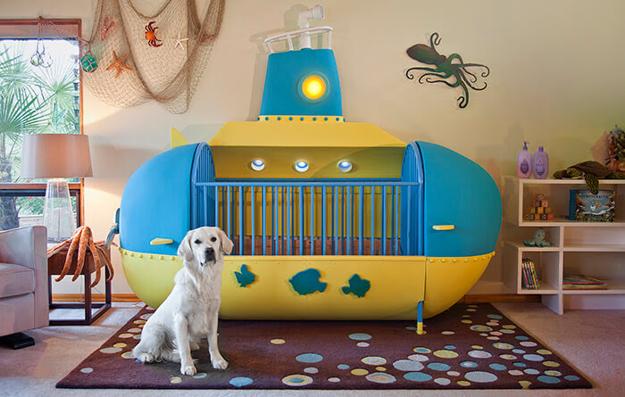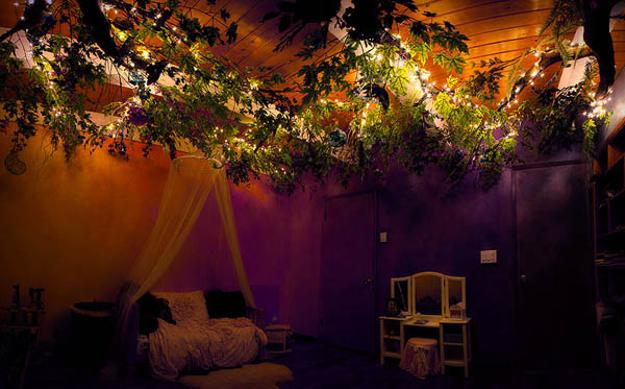 More from children bedroom

Pastels are modern interior trends that bring beautiful room colors into kids room decorating. Pastel hues are perfect for children bedrooms....
and enjoy free articles sent to your inbox