Simple Contemporary Furniture Design Idea Shows New Method of Upholstery Construction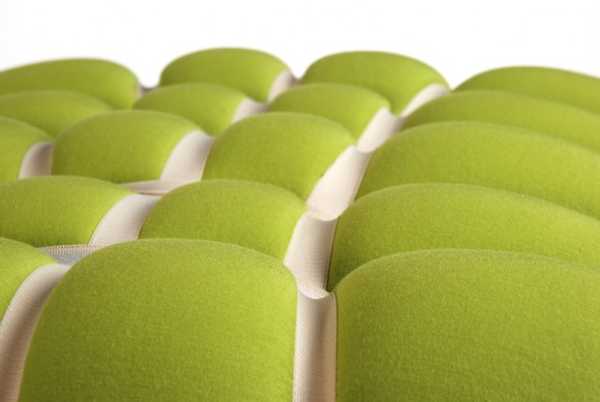 Simple contemporary furniture design ideas are combined with an innovative approach and a new method of upholstery construction, creating unusual Zieharsofika collection of modern stools and benches with foam cushions. German designer Meike Harde shows her unique furniture and inspiring ideas for diy projects, creating simple, comfortable, stylish and functional contemporary furniture for your home.
The seat cushions are made of flat foam mats and add an unusual look to wood furniture with colorful seats. Furniture designer from Germany Meike Harde, http://meikeharde.com/ used an interesting technique, re-thinking cushioning design. Her contemporary furniture pieces are created with conventional rubber foam mats and elastic bands that work as unique and colorful decorations.
Clever and innovative, this contemporary furniture design is inspiring, offering great ideas for diy furniture design projects, using rectangular mats, rubber bands or even ropes for creating functional, stylish and very decorative cushions for stools and benches.
Contemporary furniture design ideas
Contemporary chairs made with elastic rubber bands, unique furniture design ideas
Mini pig bench and chair for eco style decorating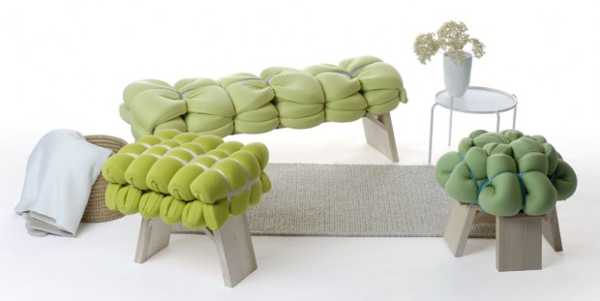 These wood furniture items reflect the beauty of a controlled drapery, surprising with an unusual shapes and stylish colors. Natural wrinkles make these stools and benches very different and interesting.
The foam cushions are fixed to the wooden stools and benches by colorful elastic rubber bands. This furniture design idea offers to avoid permanent connections between the foam and the wood, making it easy to replace cushions when they become worn or redesign contemporary furniture pieces.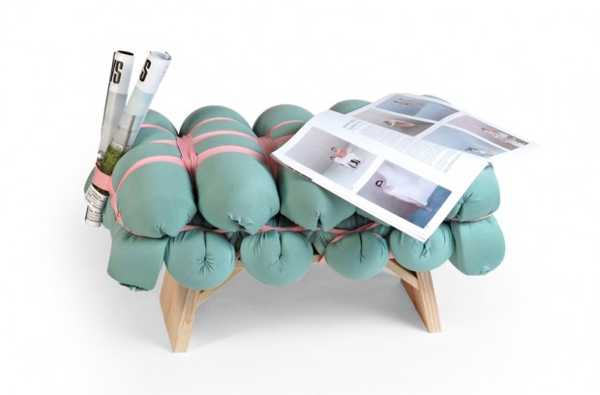 Clever and simple furniture design features only three components: foam, rubber band and wood seat, and allows a fast and easy assembling or furniture redesign.
Stools and benches
Wrought iron furniture, chairs and benches, modern interior decorating ideas
Simple designer stools and ottomans recycling old paper and decluttering homes
25 handmade wood furniture design ideas, modern salvaged wood chairs, stools and benches
More from modern furniture

Weave furniture design blends traditional techniques and modern trends in decorating with handmade items. Using natural ropes and twines, you can...