Three Beds, Kids Room Design Ideas

Interior Design Ideas

Kids Rooms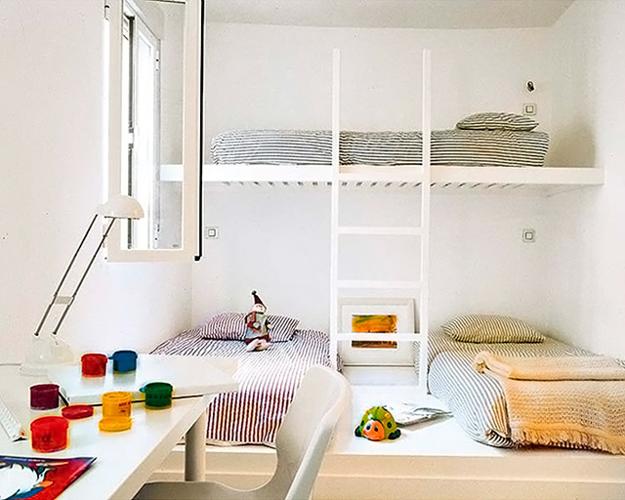 Light interior colors for small kids room
furniture placement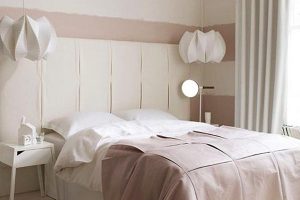 A room for three children can be comfortable and functional. Placing three or four beds in a small room is not an ideal solution for your big family, but several beds can create a playful atmosphere in a spacious room for kids. Your children will develop a great connection with each other and will share many happy moments sleeping in one place. Here is the Lushome collection of creative ideas for interior decorating and kids furniture placement in a room with three or four beds.
The central principle of room design is creating a functional interior with safe and comfortable furniture placement. All kids need to like their bedroom and feel comfortable playing and sleeping there with their siblings. Their favorite hues, decoration patterns, prints, and themes offer great inspirations for the room design.
Kids room designs with three or four beds
The simplest way to create a beautiful kids room for three or four children is to choose one theme and play with different interior colors, textures, and decoration patterns. Each bed area can feature unique accents and a color scheme. You can use cheap ideas and save money on kids room design, particularly if you like the Scandinavian and minimalist styles.
Custom built kids beds, unique room designs with personality
Creative kids beds and children bedroom decorating ideas
Modern kids bedroom furniture, loft beds offering space-saving ideas
Three kids beds
Choose functional beds and space-saving ideas for kids furniture placement. Bunk-beds are perfect for small rooms, and single beds with storage are great for spacious interiors. Single beds and bunk-beds can be placed opposite to each other, in one or two rows, in an L-shape or a U-shape. The kid's furniture placement depends on the size and layout of the room. Check out the ideas for kids room designs with three and four beds and find the best combination of beds for your children bedroom.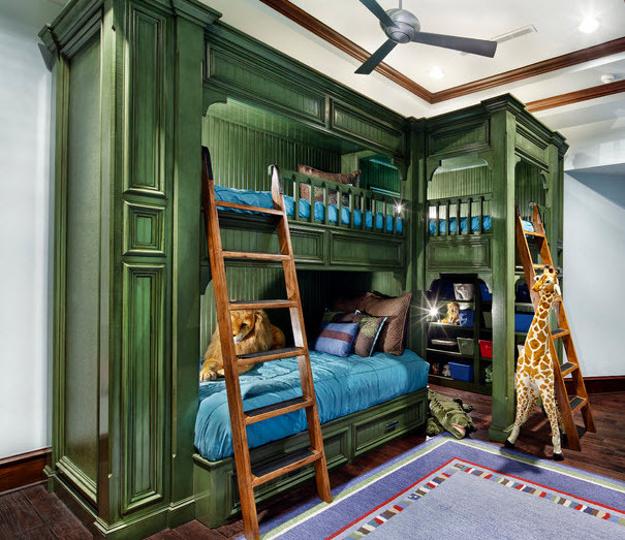 Gender-neutral color scheme
You can use gender-neutral colors or creative color schemes which include pink and blue. Shades of white, light gray color tones, beige, turquoise, green, red, purple, orange, and yellow color shades are an excellent choice for kids room design. Adding decorative accents in bright pink and blue will keep a children bedroom design gender-neutral.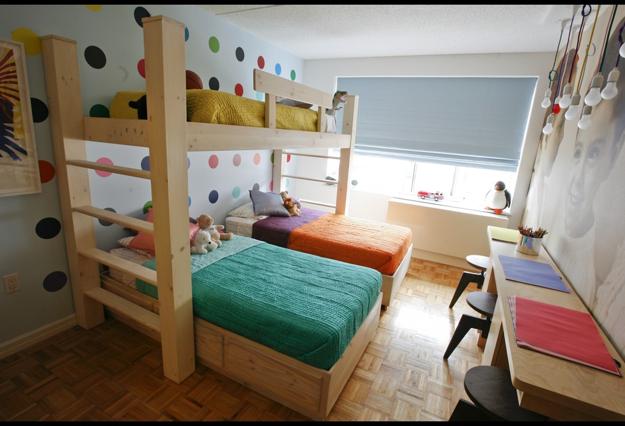 Wall decoration
You need to make your kid's room design a reflection of their favorite activities and incorporate decorating ideas suitable for your children of different ages. Blackboards, wallpaper, playful prints, drawings or sports gear are perfect themes for kids room design.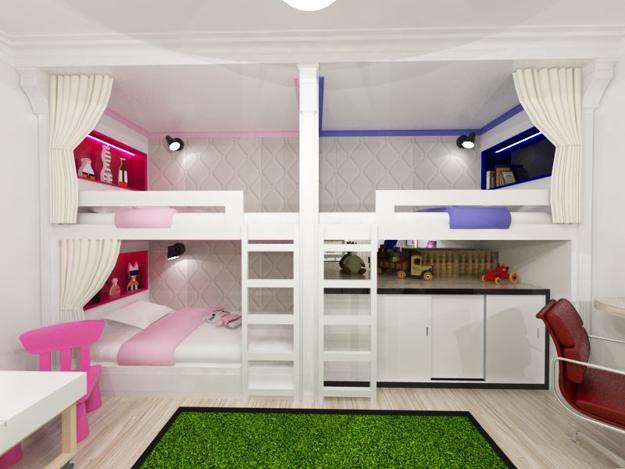 Decoration patterns
Stripes, zigzags, stars, polka dots, circles, and all other geometric patterns are ideal for modern kids room designs. A combination of various decoration patterns which girls and boys prefer creates excitement in the room and give a personal touch to different areas. Blending geometric patterns with floral designs adds a modern vibe to kids room design.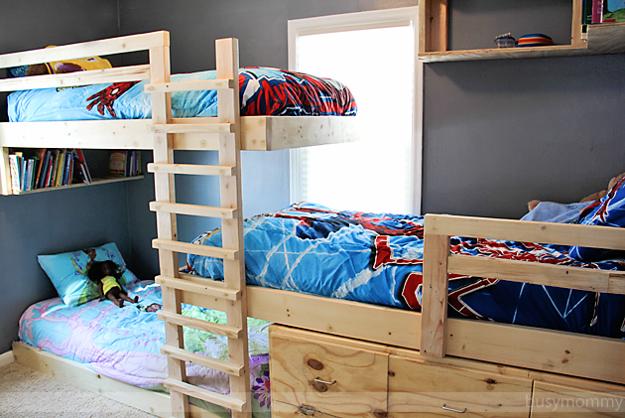 Light interior colors for small rooms
Pale pastels and light neutral colors are excellent for decorating small rooms. Light interior colors stretch small spaces visually and create bright chambers for children to play, study, and sleep. Make the floor, walls, ceiling, and furniture look light.
Selecting beds for kids rooms, modern children bedroom ideas
Furniture for kids bedroom, stylish, modern, space-saving ideas
Design ideas and trends in decorating children bedrooms
Add light curtains and colorful accents to jazz up your kid's room design. Bed linen, decorative pillows, floor rugs, lampshades, books, toys, and wall accents in vibrant hues add energy and excitement to children bedrooms designed in light, neutral colors. Bright accents beautifully balance kids room designs and bring personality into the spaces.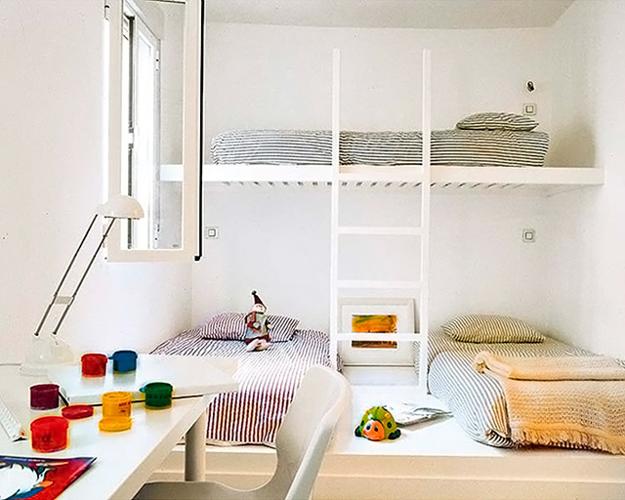 Durable materials and practical home fabrics
Choose practical and functional solutions for your kid's room decorating. Eco-friendly, safe, and sustainable materials, wear-resistant and easy-to-care home fabrics are ideal for kids room designed for three or four children. Choose semi-gloss paints and washable wallpaper designs to create a child-friendly environment. Add floor rugs and large pillows to protect small kids on a slippery floor.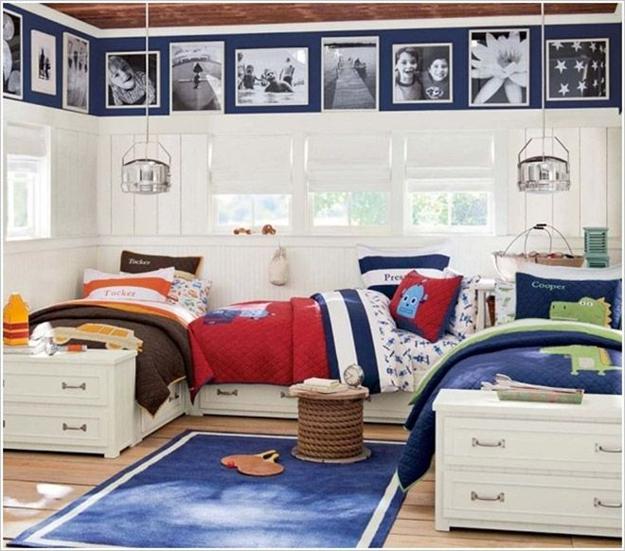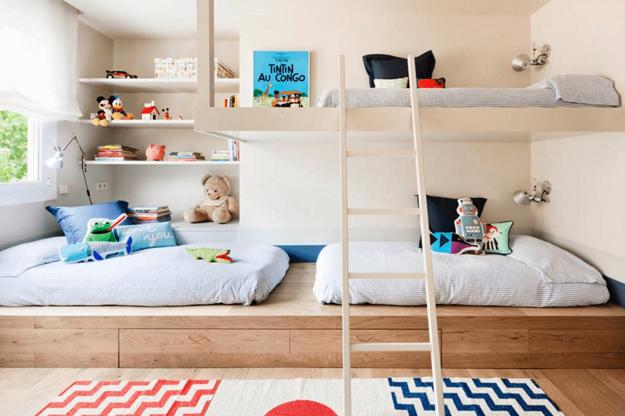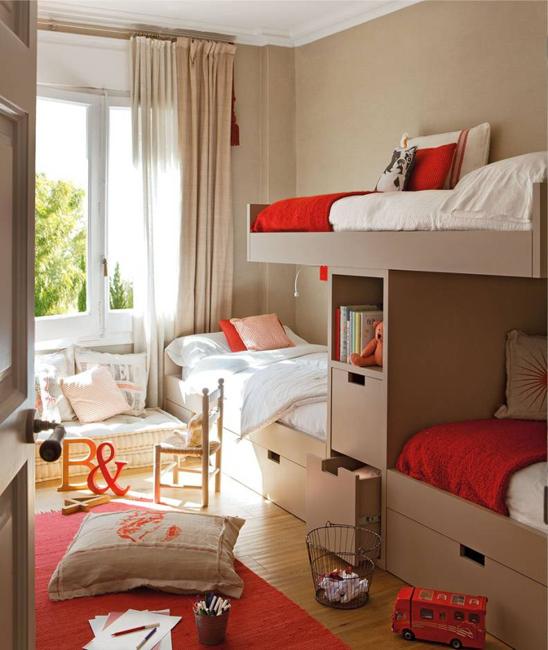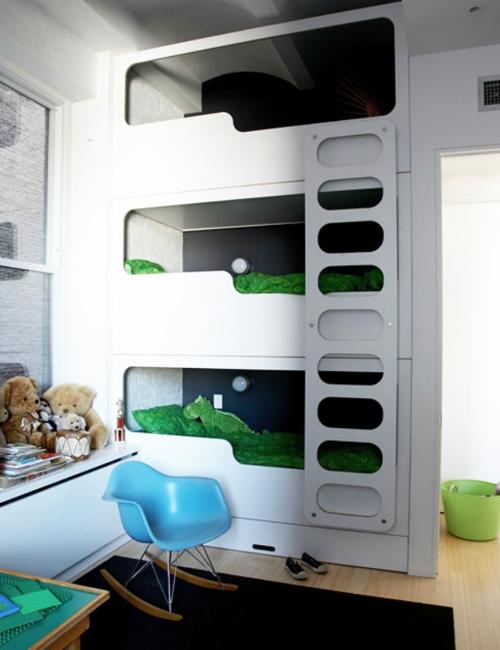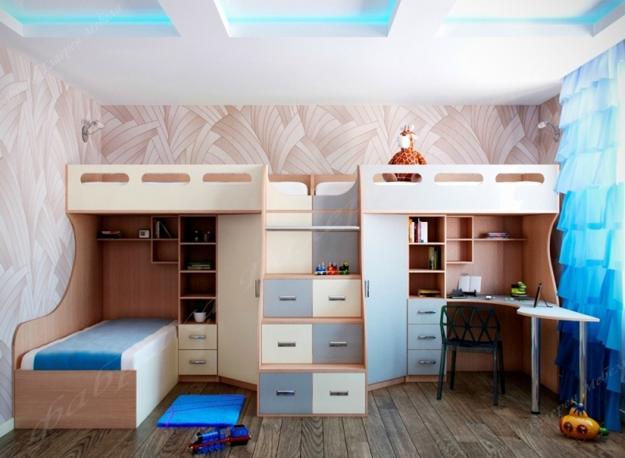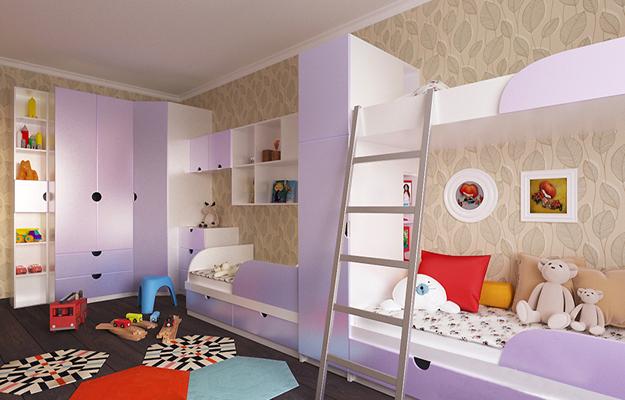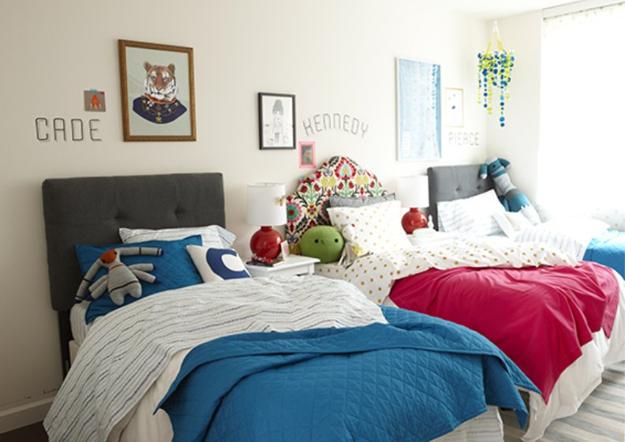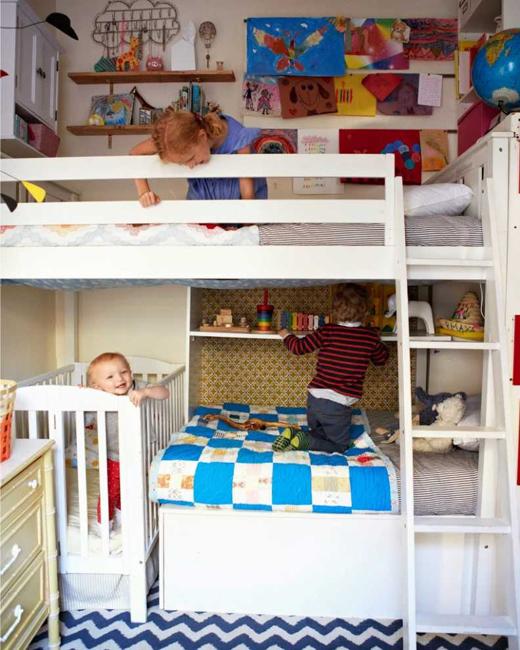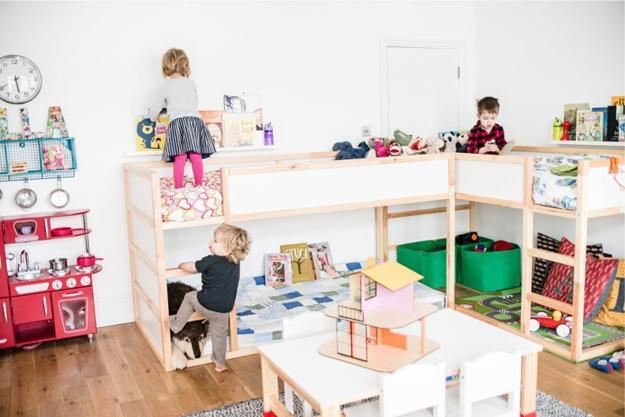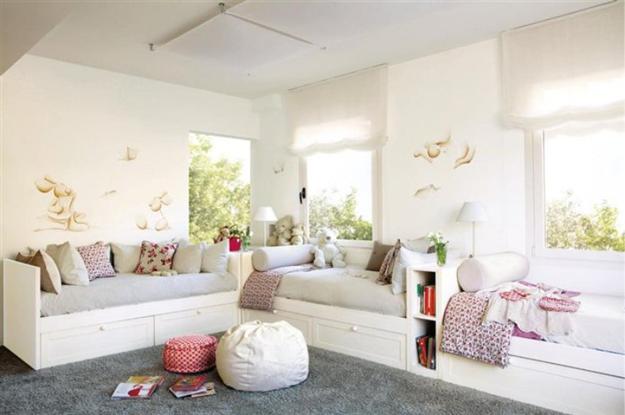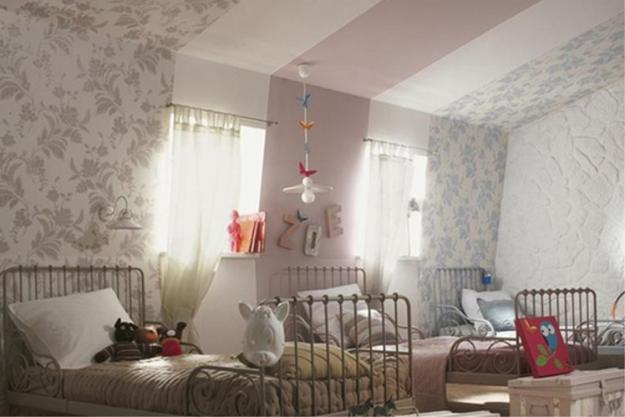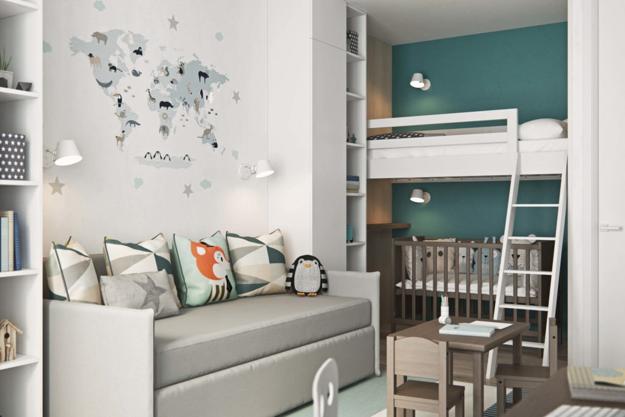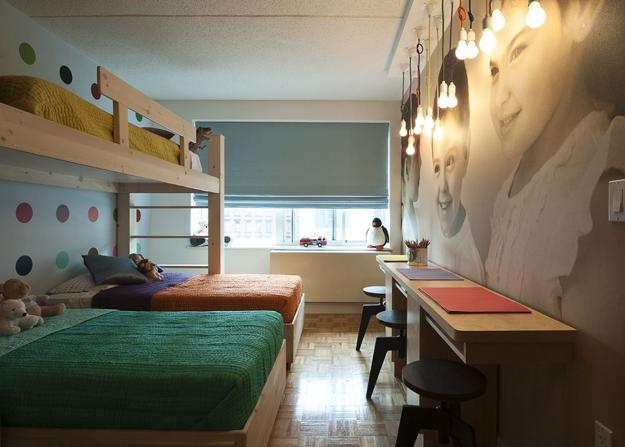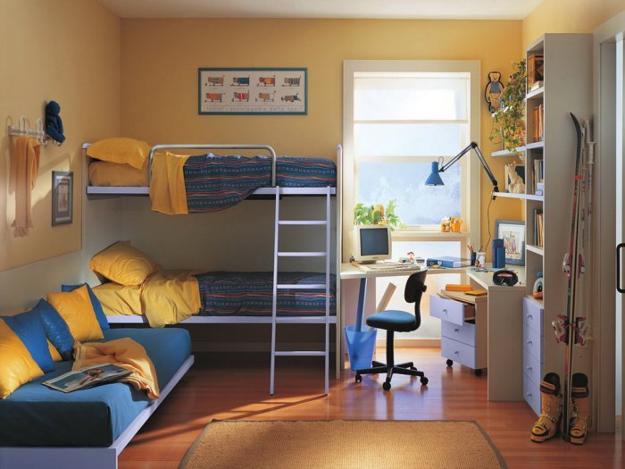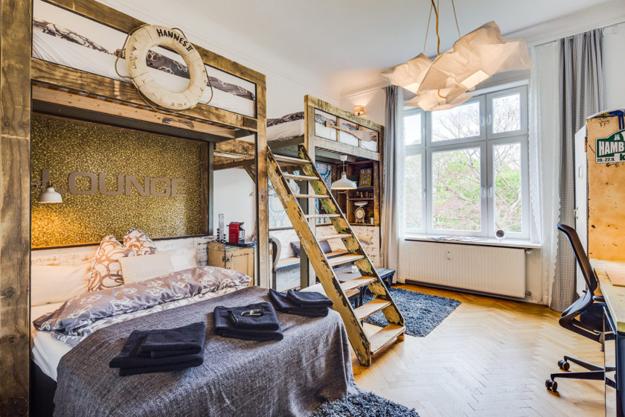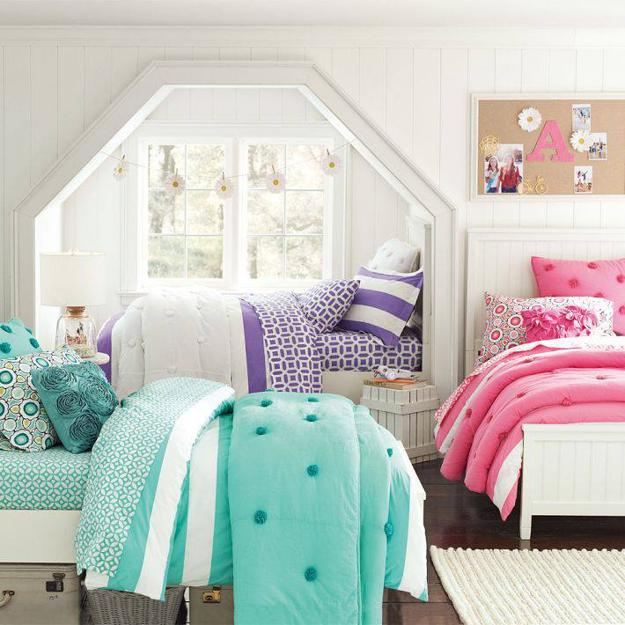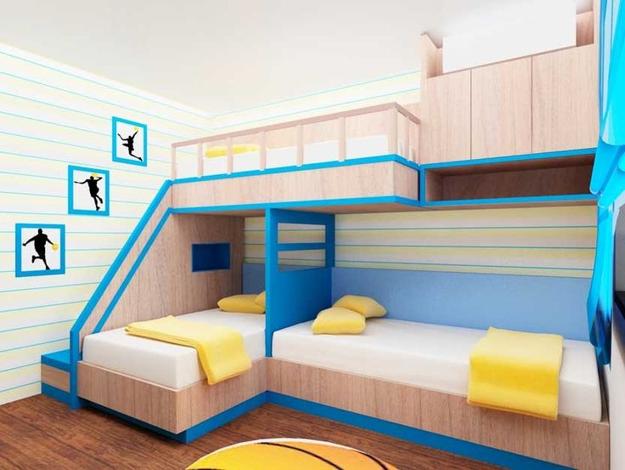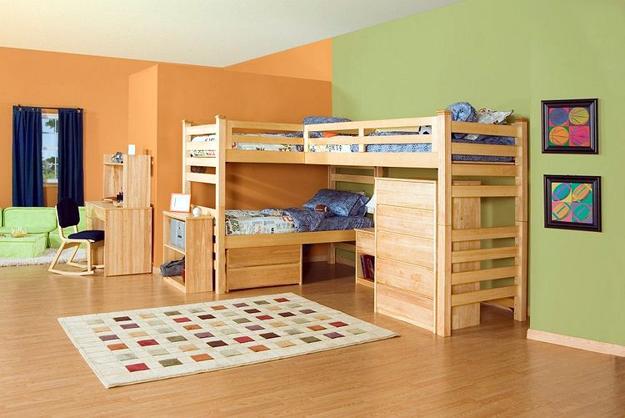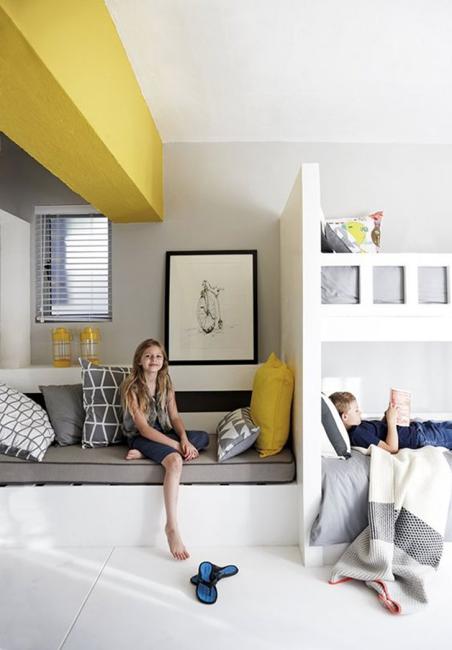 Small decorative accessories, modern textiles, and indoor plants are cheap ideas for quick and easy room makeovers. These elements are fabulous...
and enjoy free articles sent to your inbox