Simple Designer Stools and Ottomans Recycling Old Paper and Decluttering Homes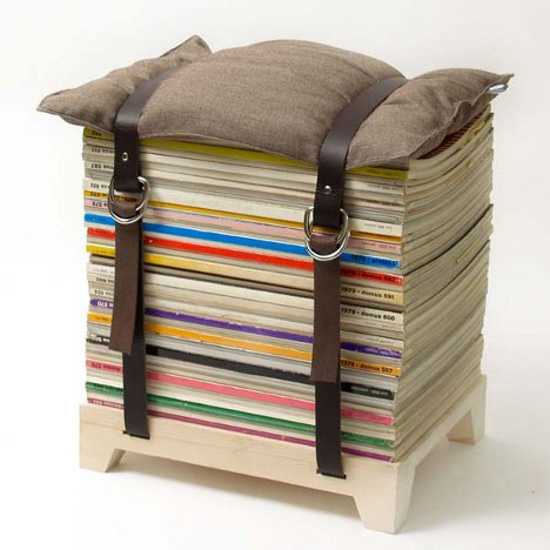 Designer furniture, stool made of old magazines, leather belts and cushion
storage ideas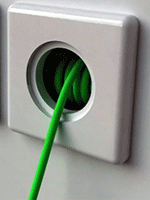 Here is a clever idea for creating simple designer stools and ottomans, recycling paper, old magazines or books and decluttering your home. Recycling paper is a popular topic. Old newspapers, magazines and books occupy valuable storage spaces, collecting the dust on shelves and creating an unhealthy environment. Simple to make designer stools and ottomans are a creative idea for recycling old paper and making your home comfortable and spacious.
The Hockenheimer Stool from NJU Studio, www.njustudio.com/ makes great use of old magazines and books, inspiring DIY furniture design projects that can add unique furniture, chairs and stools, benches and 0ttomans, to your home decor.
The creative designer furniture item consists of a wood base, leather straps and a soft cushion on its top, and can grow in size when you add old newspapers, magazines and books to this unique furniture design. Stacked between the wood base and cushion, old newspapers, magazines and books make the seat grow taller and ottomans larger.
Recycling paper and cardboard for chair, unique furniture design idea
Modern eco kitchen made of recycled paper, eco friendly products for contemporary homes
Recycling paper fir affordable modern furniture, desks and storage cabinets
Furniture design ideas for recycling paper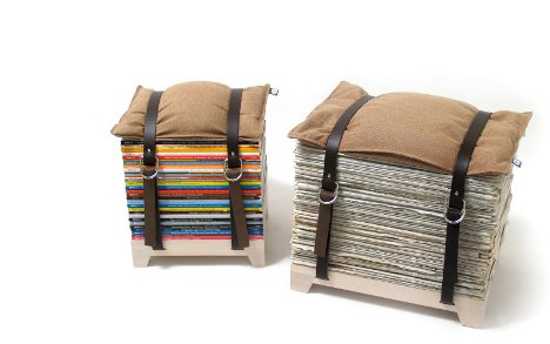 This clever furniture design idea offers a novel and practical home organization solution for all your newspapers, magazines and books. If you keep them in a bag, plastic or made of attractive fabrics, the paper collection will stay clean and safe.
This furniture design idea is great for recycling old paper or storing useful items, like kids books, phone books, text books and drawing paper, – especially in small rooms. Covered with a soft cushion seats and ottomans, unique furniture pieces are great additions to small rooms, providing convenient extra seats and storage spaces.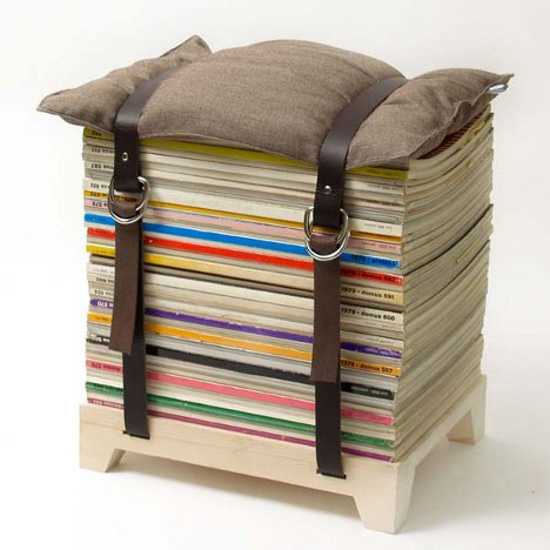 As long as the size of a pillow allows you to add old newspapers, magazines or books and leather straps fit around the paper collection, the possibilities for creating designer stools, benches and ottomans are limitless.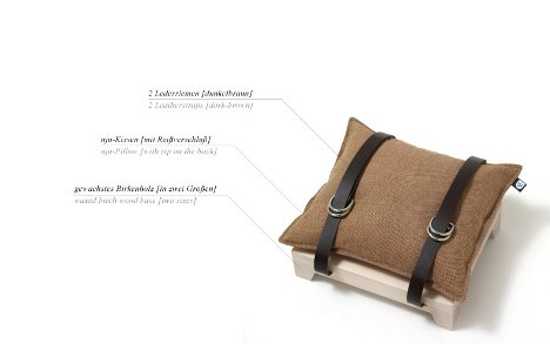 What time is it? It's singing bird o'clock! This unique timepiece is bringing the fresh vibe into spring decorating, making elegant...
and enjoy free articles sent to your inbox