Modern Eco Kitchen Made of Recycled Paper, Eco Friendly Products for Contemporary Homes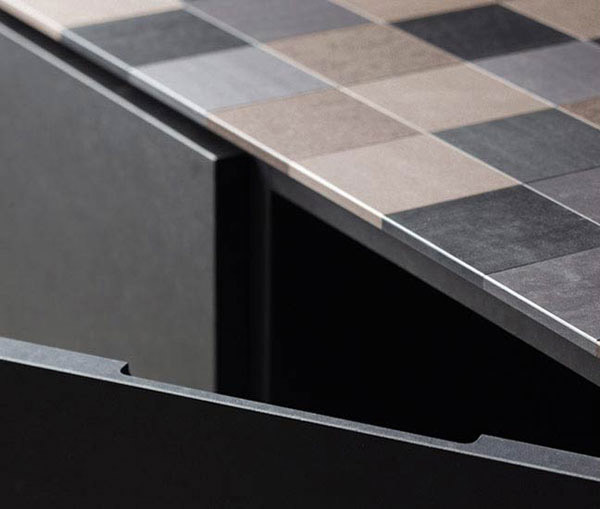 Modern kitchen design brings green technology and recycling ideas into contemporary homes, offering eco friendly products and attractive ways of using sustainable materials. Italian kitchen made of recycled paper and contemporary resin is a unique eco friendly product for eco homes.
Recycling paper for modern kitchen cabinets is an innovative kitchen design idea from industrial designer Alessio Bassan and Italian kitchen manufactures Key Cucine. The unique new material is composed of recycled paper fiber and non-petroleum based resin.
Attractive Eco Kitchen design features contemporary kitchen cabinets and kitchen island with a checkerboard pattern on the surfaces in four different color shades.
Cardboard furniture collection from Sanserif, green ideas for recycling paper
Pendant light fixtures made of corrugated paper
Modern kitchen cabinets made of recycled paper fiber and resin
Recycling paper for modern kitchen design, green technology and eco friendly products for eco homes
Stylish contemporary kitchen cabinets and kitchen island are made of new material Paper Stone created with recycled paper fiber. The rectangular shaped stove top and a sink with contemporary sunken taps offer comfortable cooking area with a large food preparation space.
Modern Eco Kitchen cabinets with recessed handles are convenient, easy to open and safe. Clean contemporary kitchen design with smoothly opening doors looks stylish, elegant and functional.
Innovative new material PaperStone made of recycled paper fiber and resin
Sustainable design and recycling ideas are creatively blended into attractive, unusual and impressive modern kitchen that is a true decoration for eco homes.
Modern kitchen design trends, redesigning kitchen interiors
Minimal Kitchen, modern kitchen designs in minimalist style
More from eco friendly products

Paper window blinds can make beautiful accents to interior design and decorating. A young designer Natchar Sawatdichai found a gap in...