Inspiring Designer Lights Muse Bringing Bright Color and Design into Interior Decorating

Decorating Ideas

Lights Appliances

Room Colors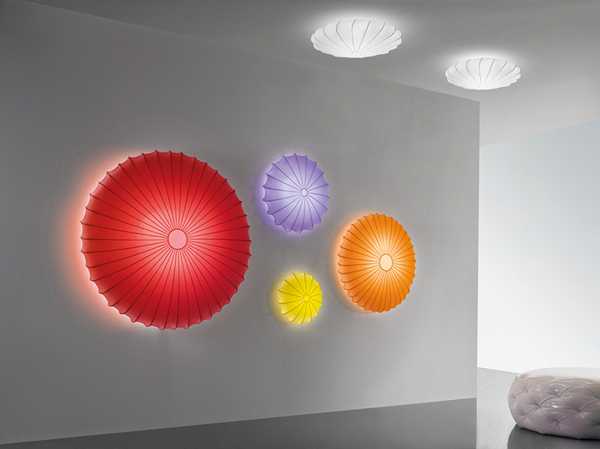 VALENTINES DAY IDEAS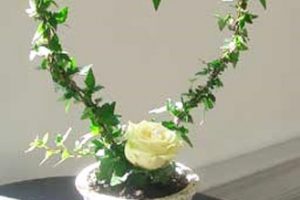 Designer lights MUSE include pendant lights, wall and ceiling light designs that attractively blend beautiful round shape with remarkable colors. Muse lights are modern lighting fixtures that inspire and delight, creating bright and colorful interior decorating.
These lighting fixtures are inspired by a guiding spirit, according to Greek Mythology, and become a source of inspiration for creative, stylish and colorful interior decorating. Designer Sandro Santantonio created these fabulous modern lighting fixtures for Axo Light. Very decorative, cheerful and original designer lights from the MUSE collection include attractive and colorful pendant lights, wall and ceiling light designs.
These designer lights look like exotic flowers or delicious sweets created in bright colors, or festive Asian silk lanterns. Optimistic and bold the designer lights are excellent for colorful and energetic, very personal and modern interior decorating, inspired by the natural themes.
Designer lights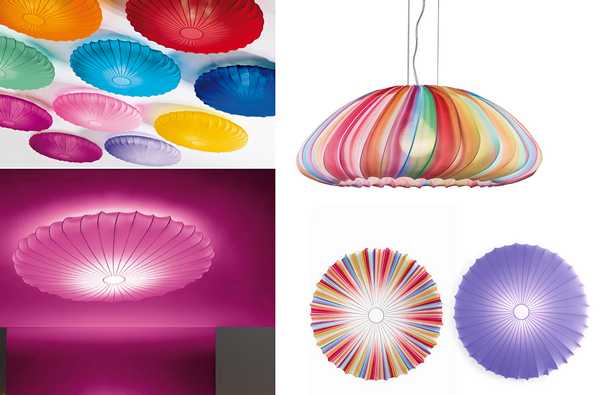 The MUSE lighting collection includes table lamps, chandeliers, pendant lights, wall and ceiling light designs in attractive and elegant shapes that grab the attention and add interest to interior decorating. These lighting fixtures look gorgeous all the time, coloring interiors in the evening and during the day.
Muse is one of nine daughters of Mnemosyne and Zeus, each of whom presided over a different art or science. The simplicity and elegance are blended in the designer lights demonstrating fine design and charming appearance.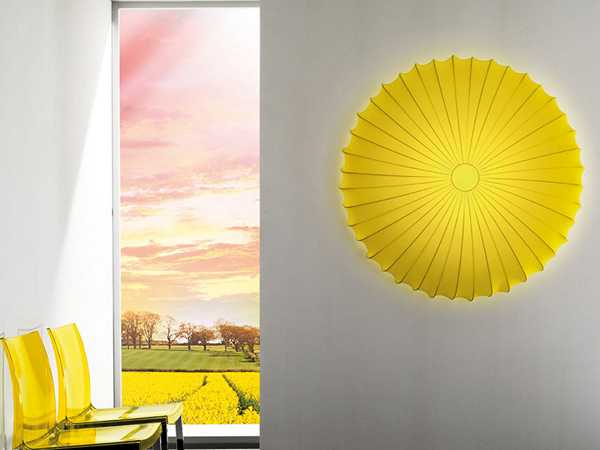 The metal frame is created with bent wire. Elastic fabric lamp shades in fantastic bright colors are easy to put on and take off for cleaning. The lamp shades are hand or machine washable. White lamp shades feature transparent graphics that are visible only when the lights are on. Other lighting fixtures are dressed in colorful lamp shades and look so bright that do need additional decoration.
Unique lighting fixtures
Paint Roller wall lamp designing modern wall decor with color
Designer lights blowing Molds creating vivid accents and expanding material limits
The collection of pendant lights, ceiling and wall lights include small, medium-size and large lighting fixtures with diameters of 40 cm (15 3/4"), 60 cm (23 5/8"), 80 cm (31 1/2") and 120 cm (47 1/4"). Lamp shades fabric is available in white, yellow, orange, red, fuchsia, pink, violet, dark blue, light blue, green and multicolor.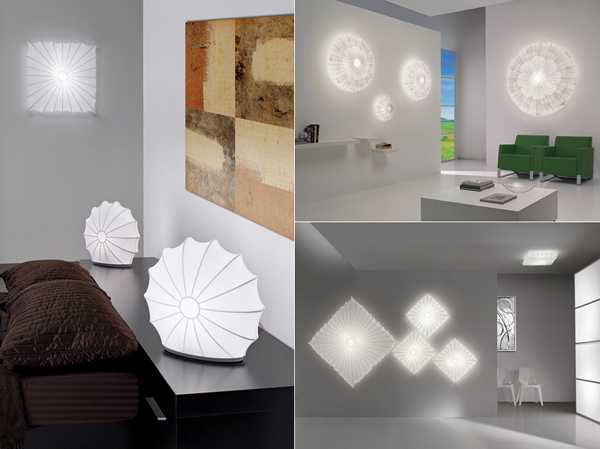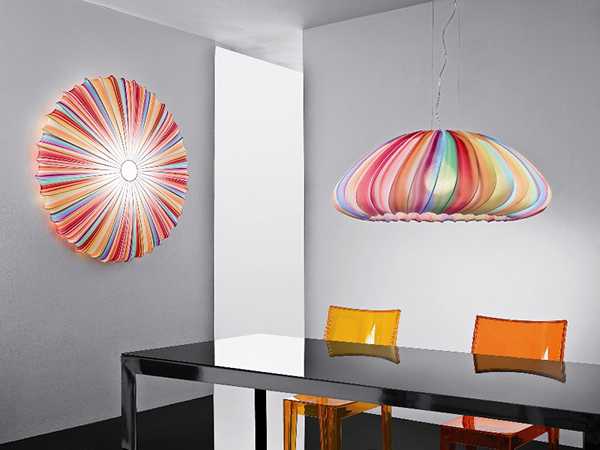 More from decorative accessories

Bright home interiors and amazing views of the ocean make this beach house a dream place. Large windows, light, neutral room...